It was a historic night for AC Milan on Sunday as they secured a return to the Champions League after seven years. The Rossoneri managed to close the cycle where it all started as they lost 5-0 to Atalanta a year ago, but now having won 2-0 they have shown how much they have grown for a season and a half.
With the absence of Zlatan Ibrahimovic and Ante Rebic, it was Rafael Leao occupying the striker position with Brahim Diaz behind him and Hakan Calhanoglu on the left. The game started off with neither side asserting dominance as Milan allowed Atalanta to play and tried to punish them on the counter, which in turn didn't give much space to the hosts who struggled to create chances.
It was a moment of brilliance in a counter-attack that saw Theo Hernandez burst into the penalty box and win a penalty. With Franck Kessie taking on the responsibility, it seemed all too easy as the Ivorian did not allow the pressure to get to him and scored the opening goal.
Pioli was loyal to his approach going into the second half and although Atalanta were the team pushing for a goal it seemed as Milan had it all under control, heading towards their fifth clean sheet in a row.
It was then in the dying seconds of the game that Milan were awarded another penalty which Kessie again took brilliantly sending his team in the Champions League.
Here are five things we learned for a monumental three points…
1. Best form of attack is defence
After a shaky period for Milan where the defence was anything but spectacular, Pioli and his players somehow found the solution and just in time for the season's final games. Milan ended the season with five straight clean sheets – something they haven't managed all season.
Tomori and Kjaer seem to have established themselves as the starting duo with Calabria shaking off the injuries and joining in on the right plus Theo Hernandez getting back in form just in time for the crucial final games.
Needless to say Donnarumma has also stepped up as his saves were crucial at times keeping his team in the game. With the qualification for the Champions League it should be almost certain that Milan will buy Fikayo Tomori and the defence looks to be sorted heading into next season.
2. Pure dominance
Not many players stood out in this game as Milan were patiently waiting for an Atalanta mistakes to capitalise on, but if we had to pick one that stood out it would definitely be Kessie. The Ivorian was cold as ice converting two penalties to get his team all three points and was also dominant in the midfield throughout the whole game.
His composure was key for Milan as he was a true leader as seen in the final minutes of the game where the did not stop running and fighting for the ball, making sure that Donnarumma's goal was protected. What a season it has been for the ex-Atalanta man as he's been arguably the best player of the season for Milan and what a way to finish off the campaign.
3. Stepping up to the task
Rafael Leao has had a drop in form in this calendar year, but given the importance of the game and the position he has proven to not be his favourite, he still did quite well. The Portuguese forward wasn't as much on the ball as he would have like, but he worked hard, ran a lot and helped his team throughout the time he was on the pitch as he was constantly pressing and helping his team defend.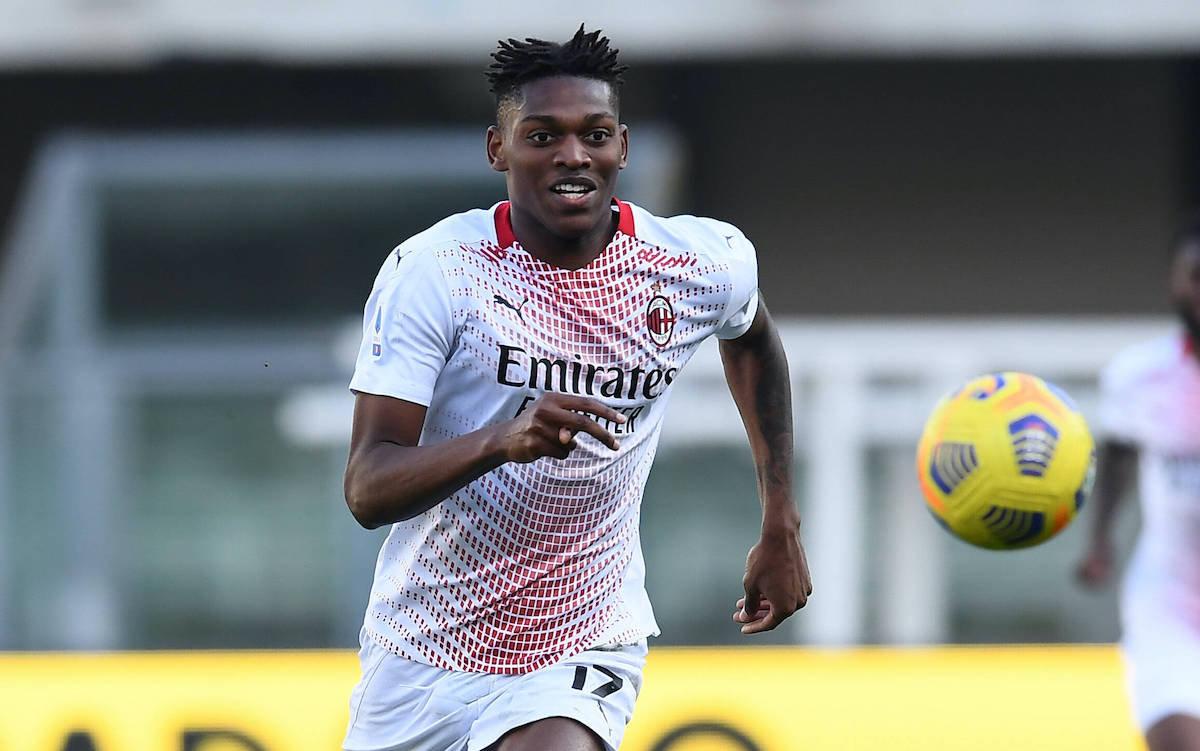 He did have a situation in the first half where he seemingly escaped the Atalanta defence and was fouled but the referee did not see it that way. The former Lille man had another chance that he probably should have converted after a one on one against Gollini where he hit the post and failed to score, but ultimately it was a good game for Leao where he had to take on a lot of responsibility.
4. A negative note
In a game that has brought so many positive emotions and all the players left their hearts on the pitch, Calhanoglu somehow manage to disappoint, again.
The Turk was expected to be the leader in the absence of Ibrahimovic and Rebic, but failed miserably. He didn't create chances nor was he helping his team keeping possession. Ultimately it again shows that Calhanoglu is not the No.10 that will lead this team to winning titles and it's still to be seen if he renews his contract.
5. A huge hurdle conquered
It would be fair to say that the head coach Stefano Pioli has taken on a fair share of criticism as of late, but he always managed to hit back with a bang. After everyone expected his team to win against Cagliari, which did not happen, expectations then shifted to a probable defeat against La Dea but again Pioli proved his doubters wrong.
The Italian got his tactics right, allowing Atalanta to attack whilst his team was sitting tight waiting to get the ball on the counter and punish the opposing side. It happened exactly as he drew it up too with a lovely interchange on the counter resulting in a penalty for Milan.
Pioli did not hesitate with his initial approach and instructed his team to carry on in the second half as they finished the first. Whilst Atalanta were pushing, they really didn't have clear chance despite maybe a shot by Zapata from a tight angle.
Pioli also got his substitutes right as he brought on fresh legs at the right time and his side managed to seal the game after a second penalty. It's been a rollercoaster for the coach this season, but the progress he and his team have made has been enormous and the second position is well deserved.
---
READ MORE: Milan management ready to put faith in Pioli – extension until 2023 or 2024 possible