AC Milan took on their Lombardy rivals Atalanta at the Gewiss Stadium on Sunday night and emerged victorious yet again, just as they did in the last game of last season.
After being on the end of some poor refereeing decisions in the Champions League, Milan looked to extend their unbeaten run by coming up against a familiar foe in Gian Piero Gasperini's side, and they did exactly that in what was a more comfortable win than the 3-2 scoreline suggests.
Leading with intent
The game started off with a bang as Calabria netted after 28 seconds off the game starting. A rebound given up by Musso let the full-back tap the ball home after Theo Hernandez had found him with a pass in behind.
What was intriguing was the build up to the goal and how Milan managed to cause panic so quickly. Milan engaged in positional rotations within their formation, while Atalanta employ a man-oriented pressing system.
To counter this, Pioli instructed his players to switch positions to scatter their markers. One such incident was this right before the goal.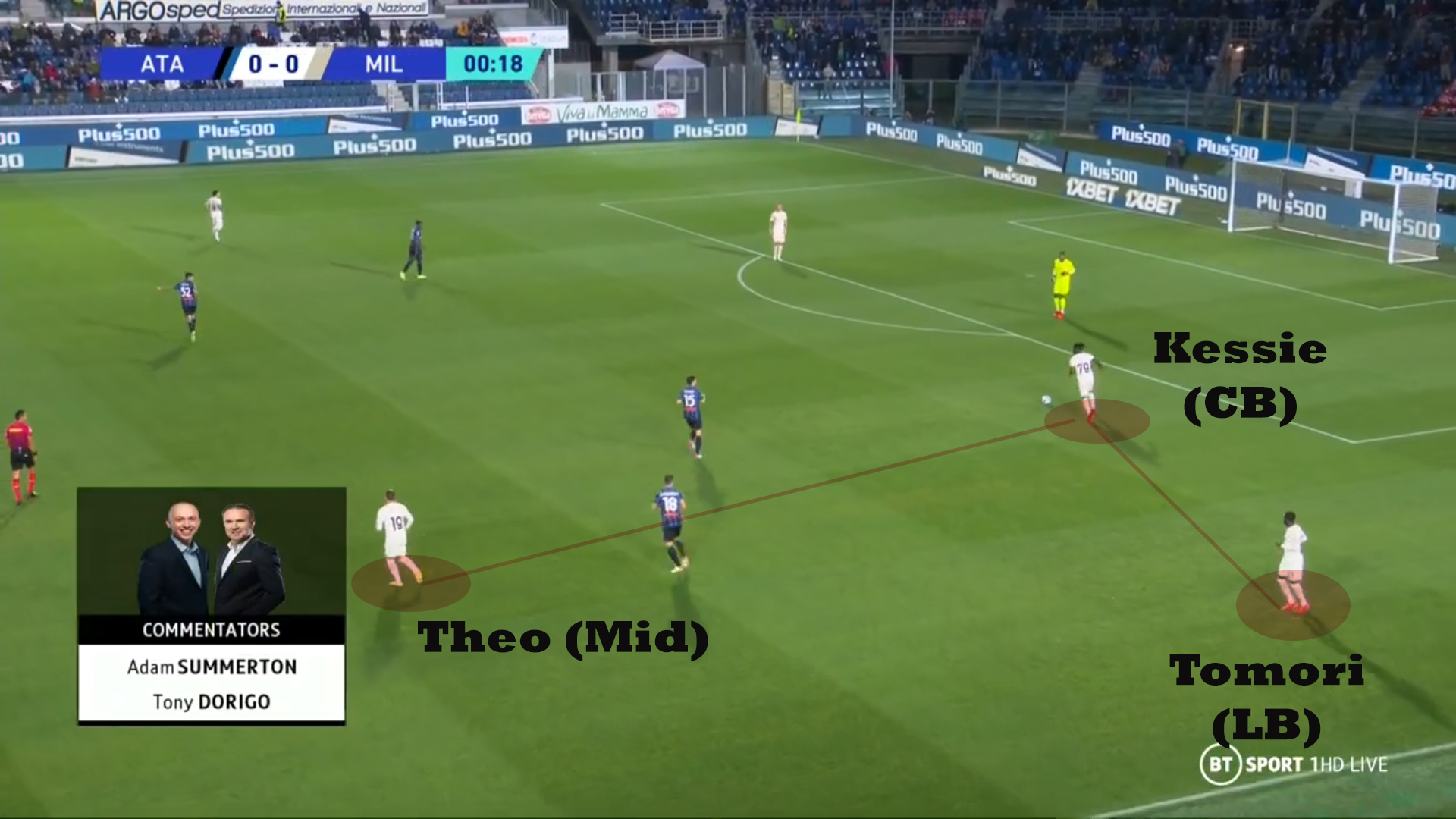 Once the ball had crossed the middle third notice how narrow Milan made themselves in the final third, with Rebic running inside and Calabria running into the right half-space waiting for Theo to make the pass.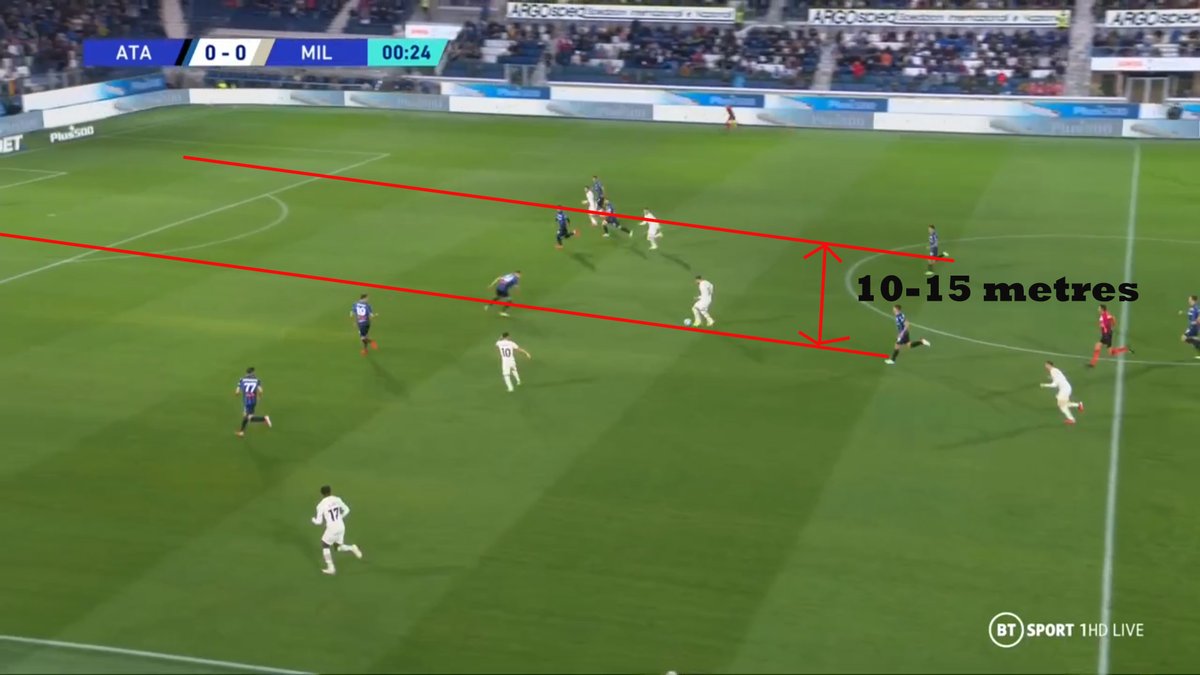 Coping with the press
Atlanta employed a high press system by cutting off passing lanes for Milan, just as seen below.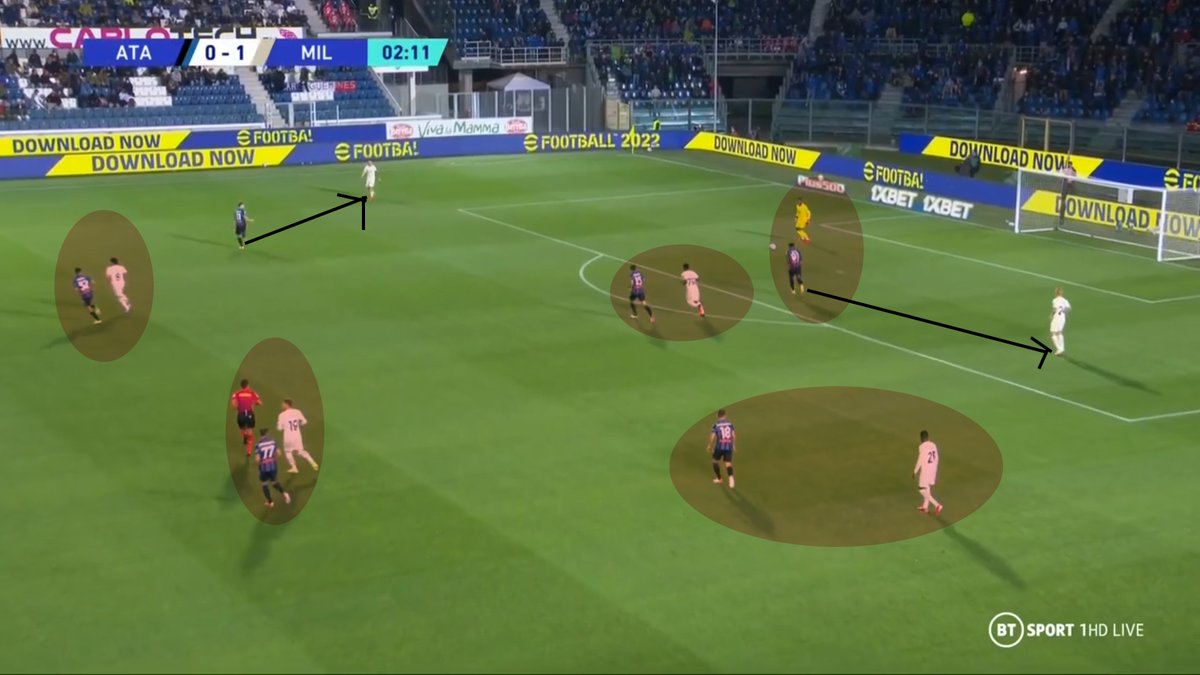 Atalanta under Gasperini are known for stretching play by using the full width of the pitch favouring the left flank in particular, but with Gosens missing and Papu Gomez having left the club, La Dea were heavily reliant on Malinovskyi and Zappacosta to be the creative impetus.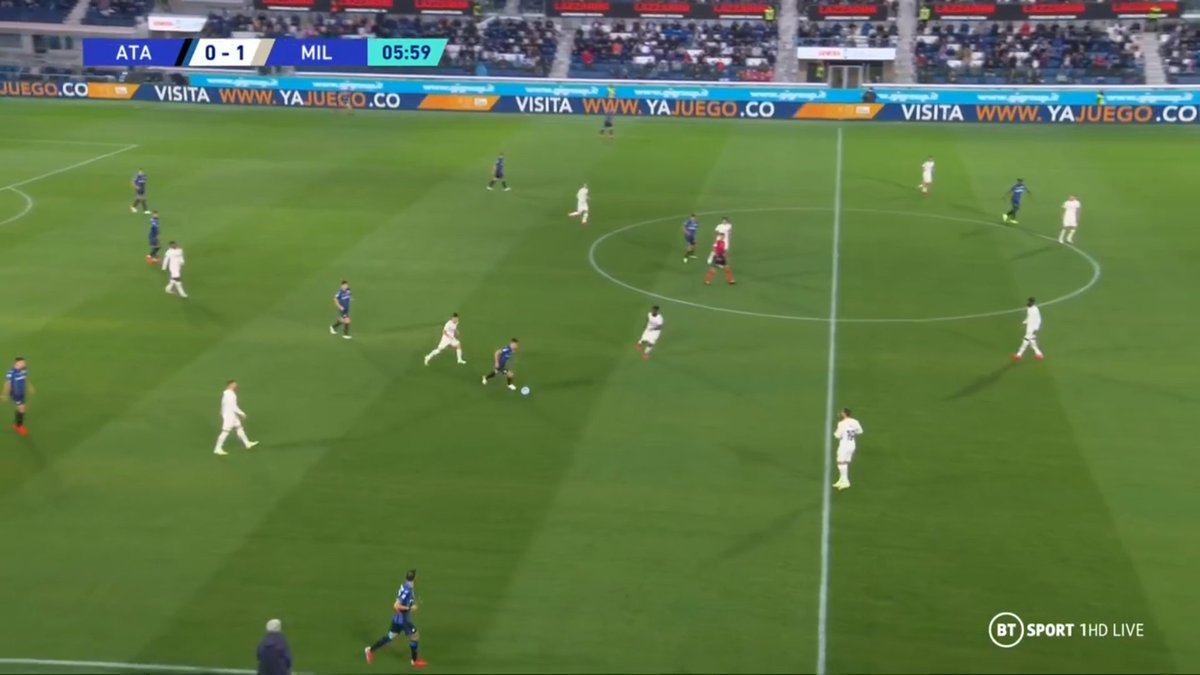 Another positional rotation that Milan employed is by having Tonali push up as the highest man while Saelemaekers stayed wide and Rebic came inside.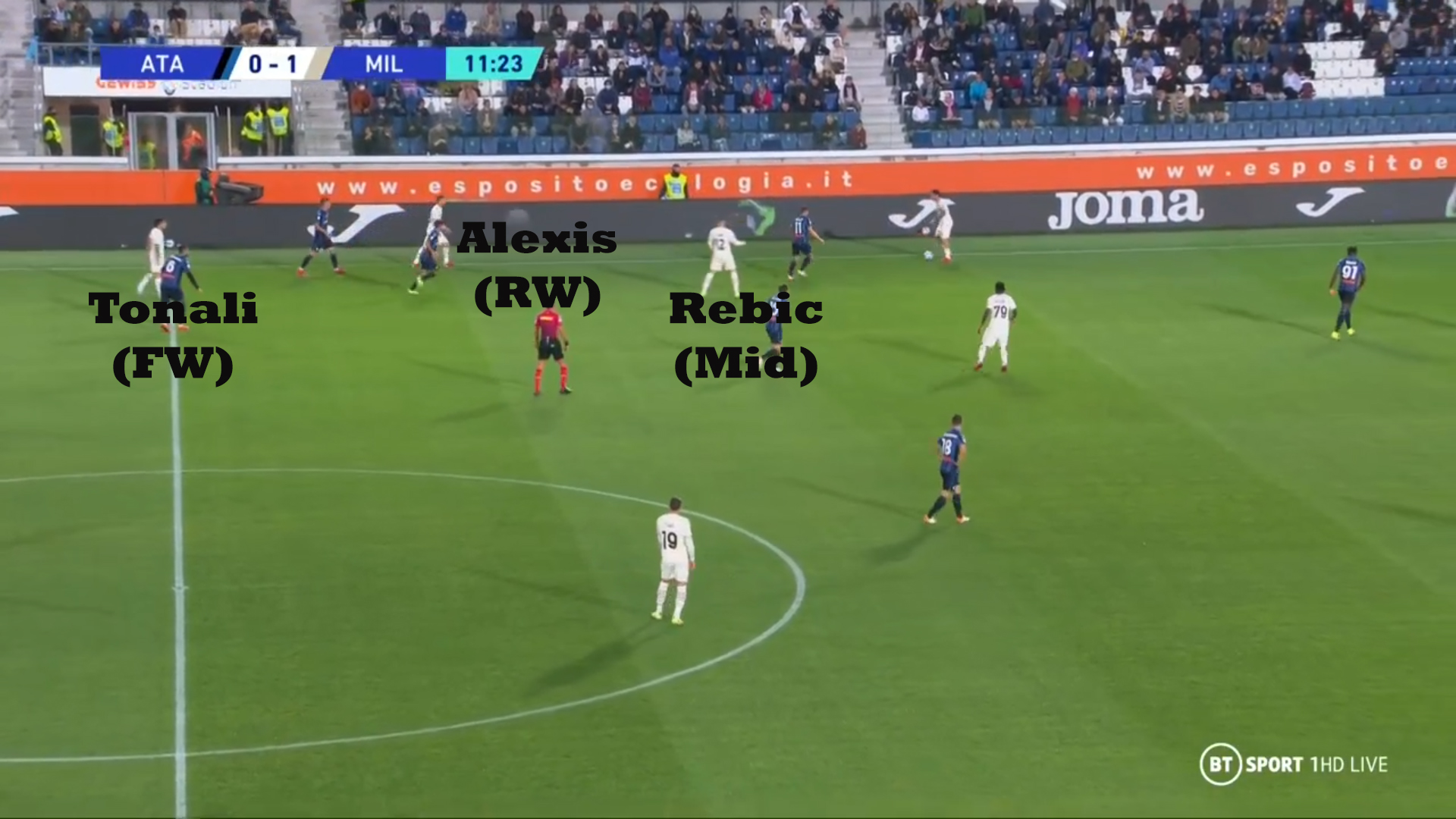 Atalanta however did create passing manoeuvres such as the one seen below to pull players out of position and create space. They also switch play from one wing to another to catch the opposition out by creating a moment of disorganisation.
Milan meanwhile stayed narrow on the wings and created numerical superiority on the wings to prevent Atalanta from having a free reign.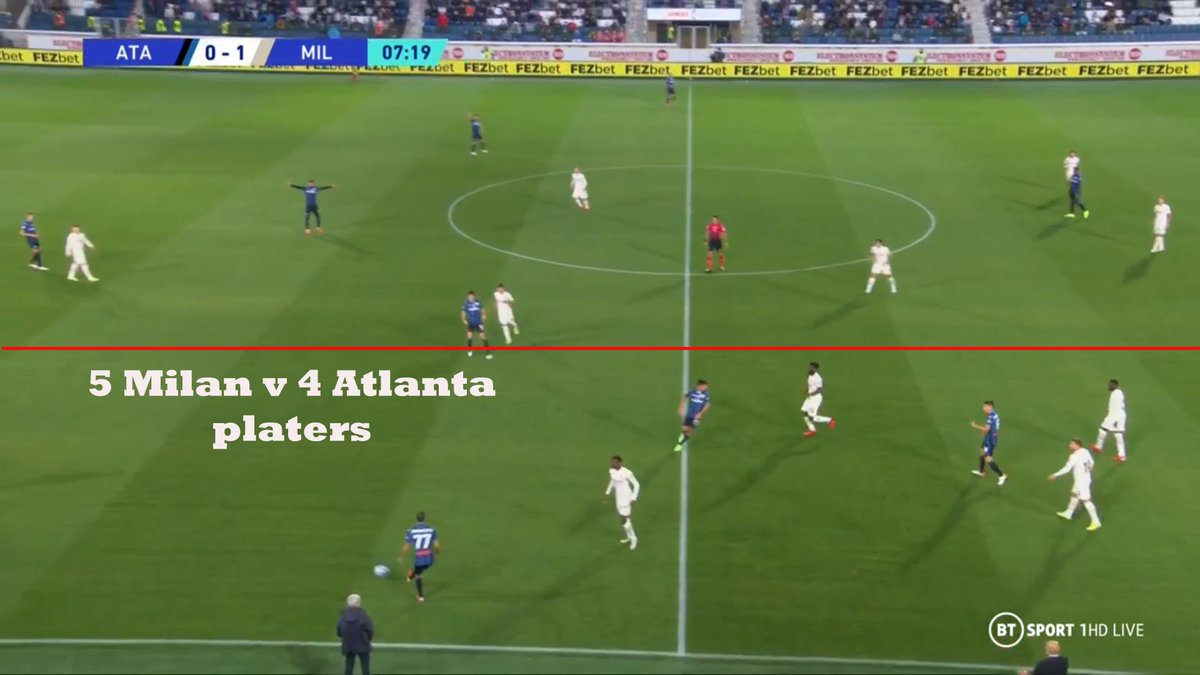 With a 1-0 lead in the bag in the first minute, Milan looked to spring quick counters like the already famous kick of Maignan for Rebic.
Cutting off the supply
The chief creator of Atalanta has been Malinovskyi. He drops between the lines, collects the ball and tries to switch the play or find Zapata. Once Pessina was injured Atalanta shifted to a 3-4-1-2 with Maehle as a inside forward and Pezzella coming in as the wing-back and Malinovskyi as a trequartista.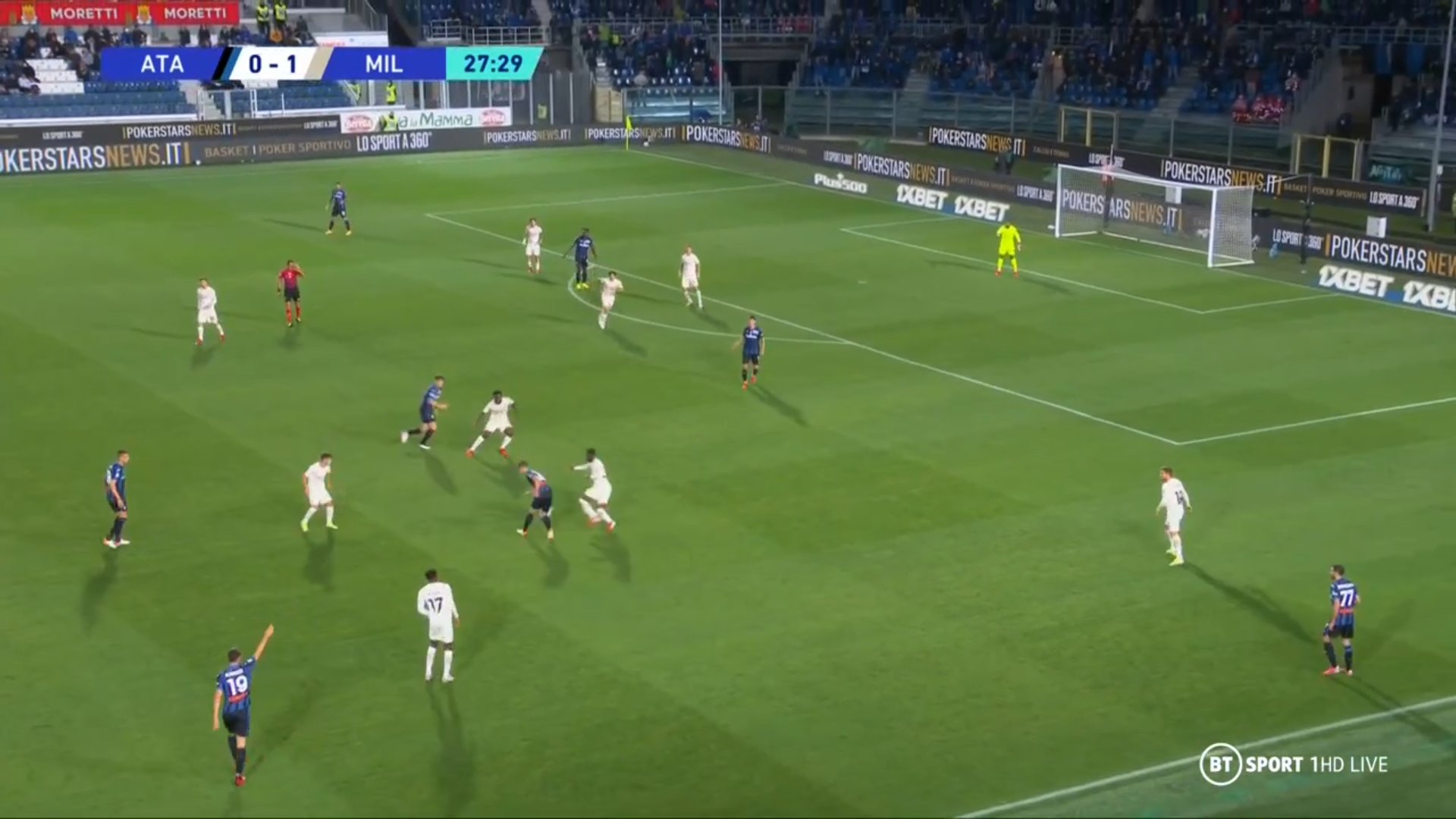 Strength in the middle
The double pivot of Milan had a 10/10 game with Tonali growing stronger and stronger while Kessie had a top performance. The latter acted as the defensive presence of the two, covering the spaces left by the centre-back or full-back while Tonali was given license to roam by Pioli.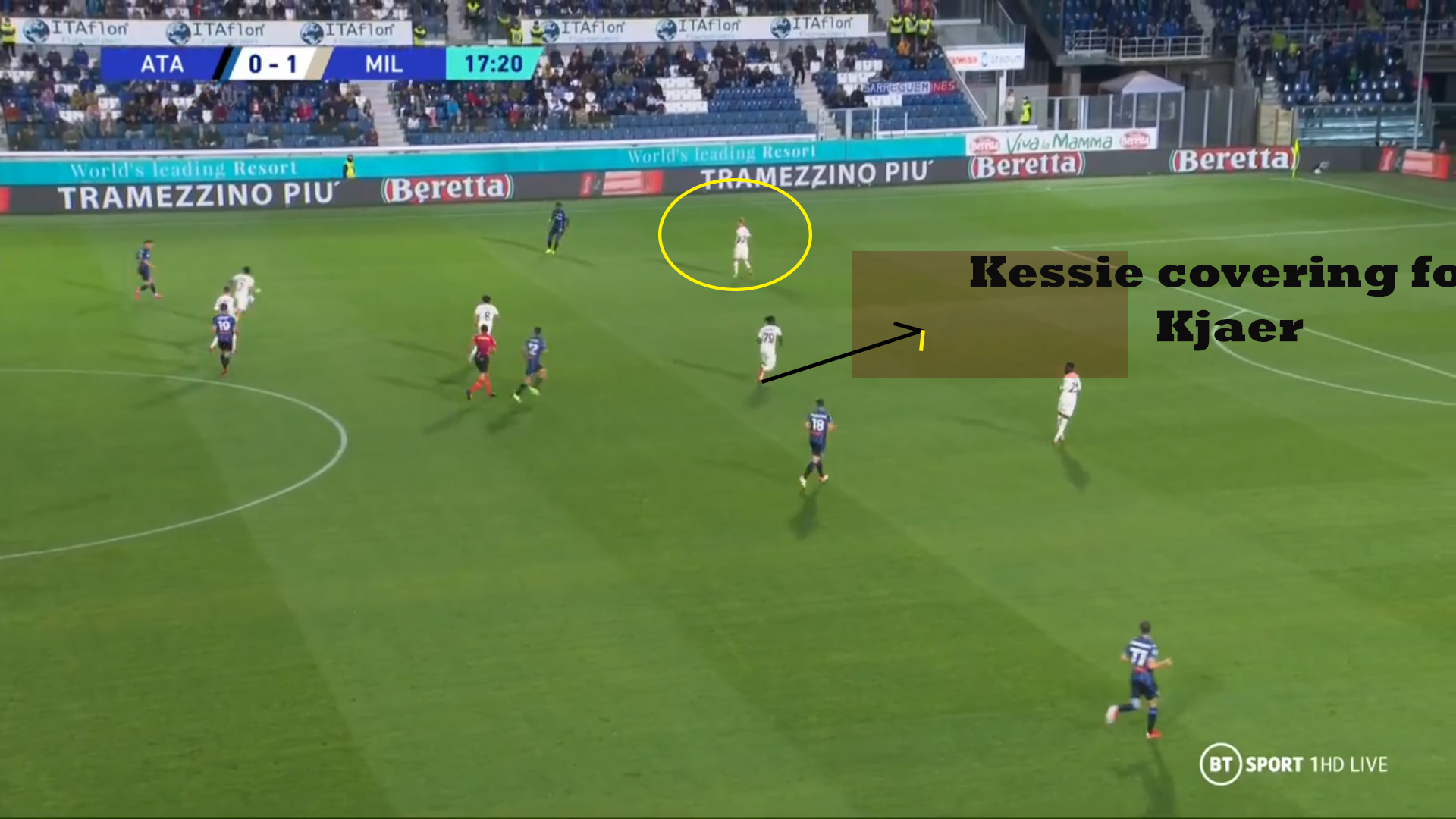 While on the ball the double pivot was vertical and covered for each other but off the ball they were close and narrow, so as to not allow space for Malinovskyi, Maehle, Illicic or Muriel any room.
Milan pressed Atalanta out of the park using cover shadows higher up the final third but occasionally using ball-oriented pressing to prevent counters or numerical superiority for Atalanta.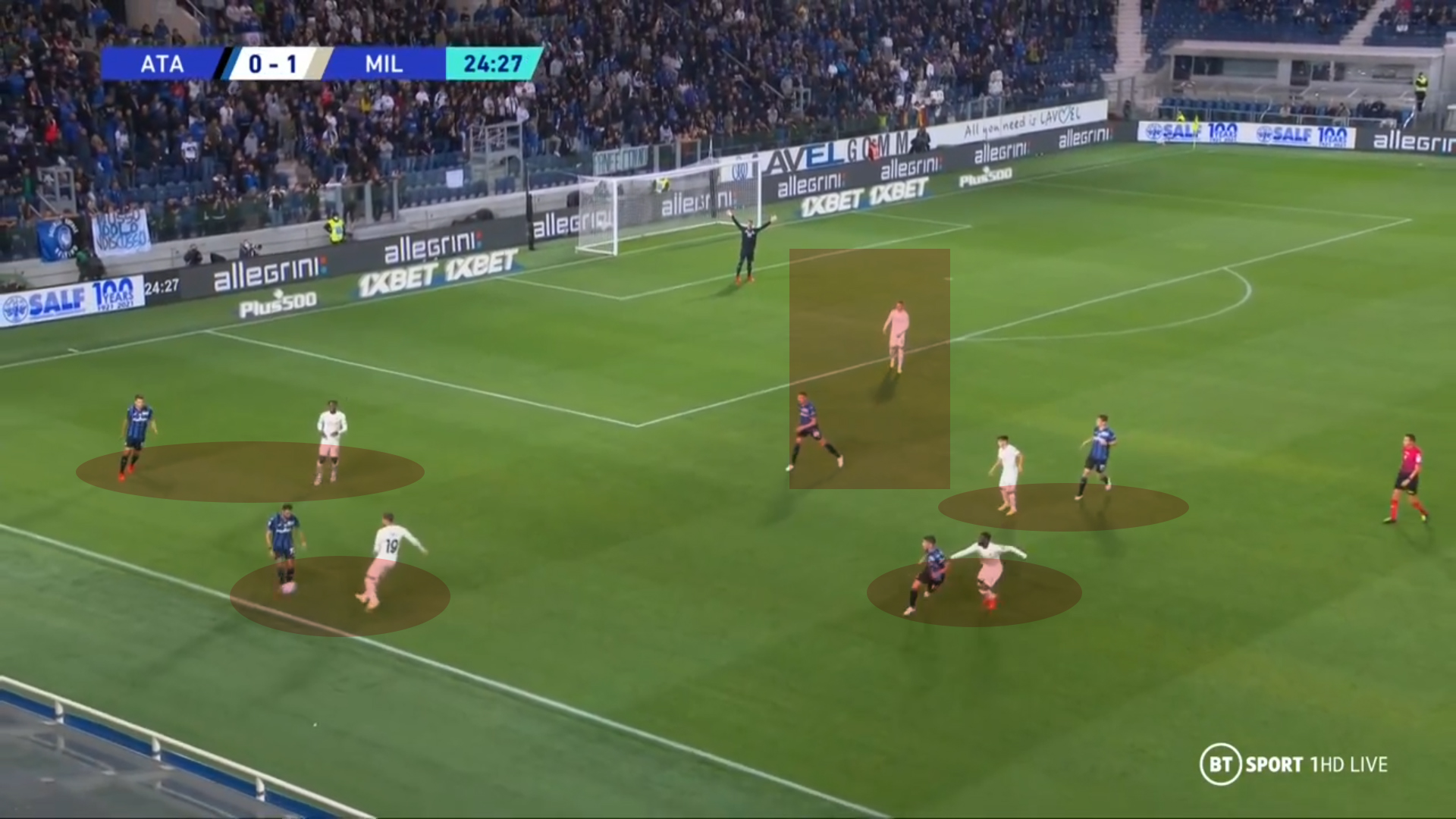 In the second half Gasperini made a few changes with De Roon acting as a makeshift centre-back while Koopmeiners came in as a ball carrier.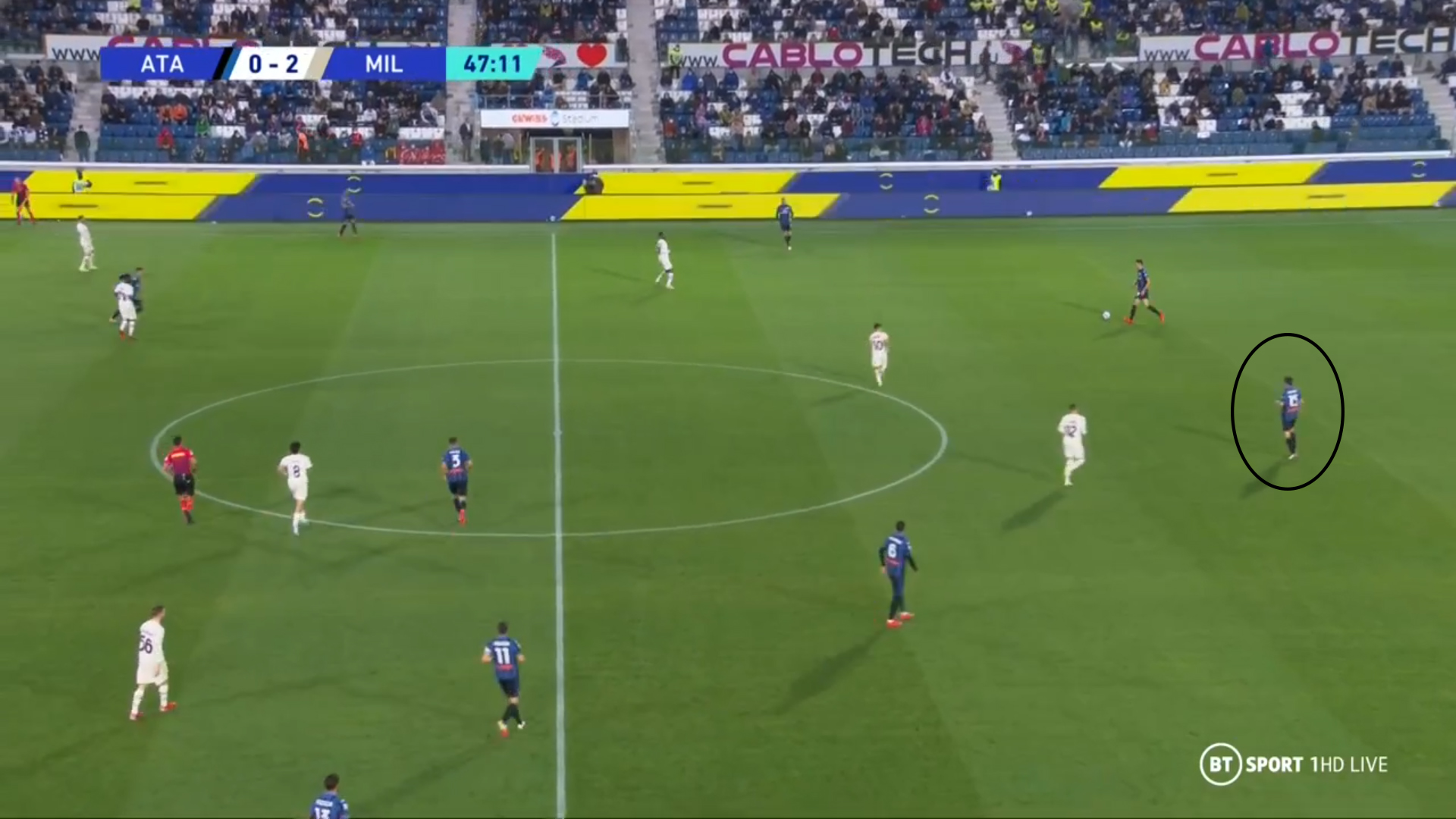 While Muriel came on for Maehle, Pezzella stayed back as a defensive wing-back whilst Zappacosta bombed forward as Atalanta tried to work down Milan's left side.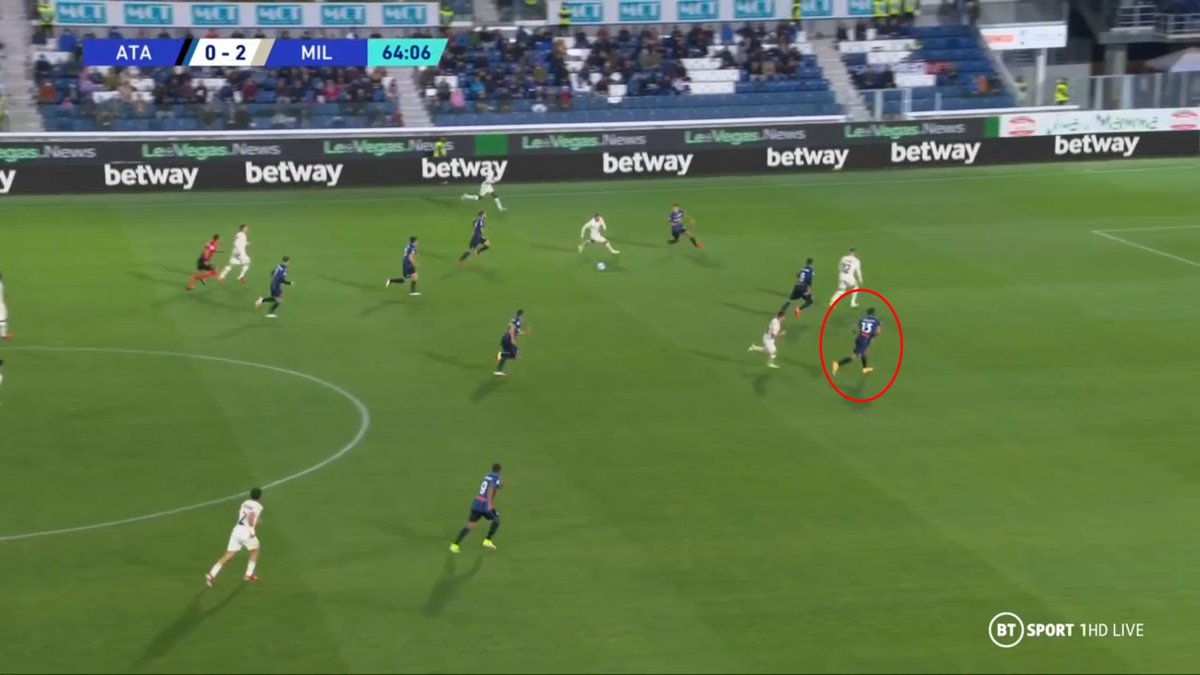 Stats
Milan's entire game plan was based on how narrow they wanted to be. Against Spezia, Pioli set his team up to play wide in order to stop their wing play but against Atalanta – who are known for stretching the ball wide – Milan decided to stay narrow.
Milan's average width is no more than 40 metres and this came in handy to exploit the gaps in the center of Atalanta's play especially when the starting XI has technicians like Leao and Brahim Diaz.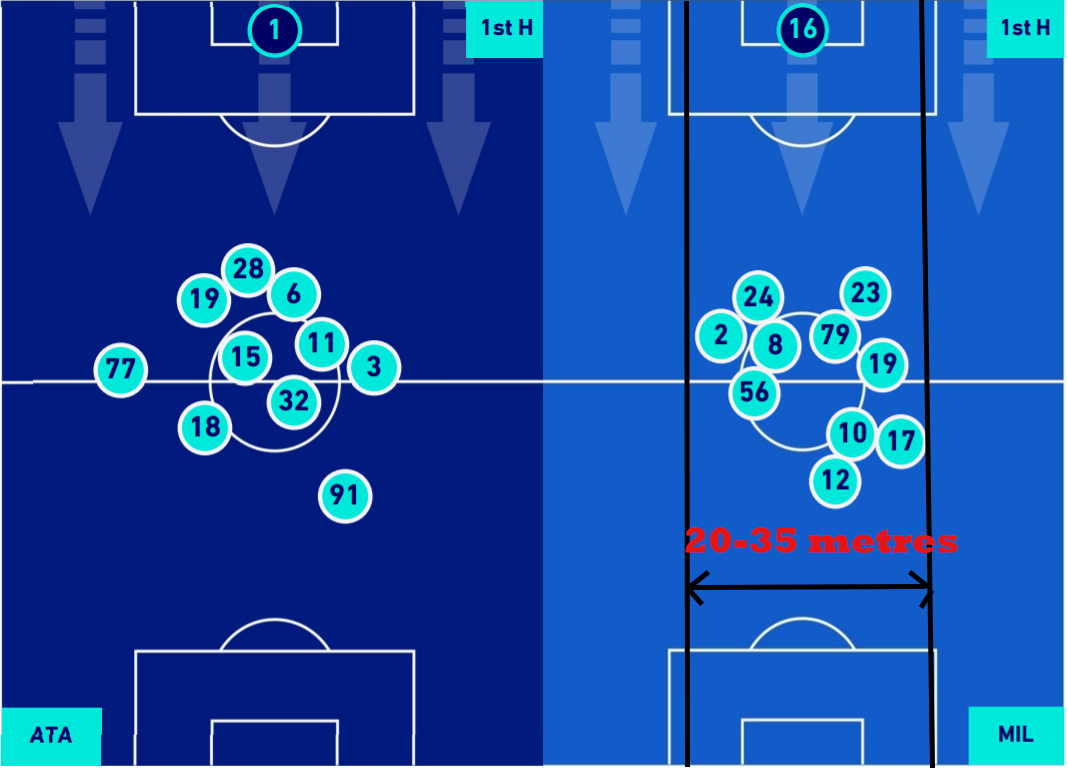 While Milan pressed using cover shadows there was always a spare man Milan had to sweep up in case of Atalanta losing possession momentarily.
To play this sort of intensity requires high level of physicality and distance covered stat from the official records reflects the same.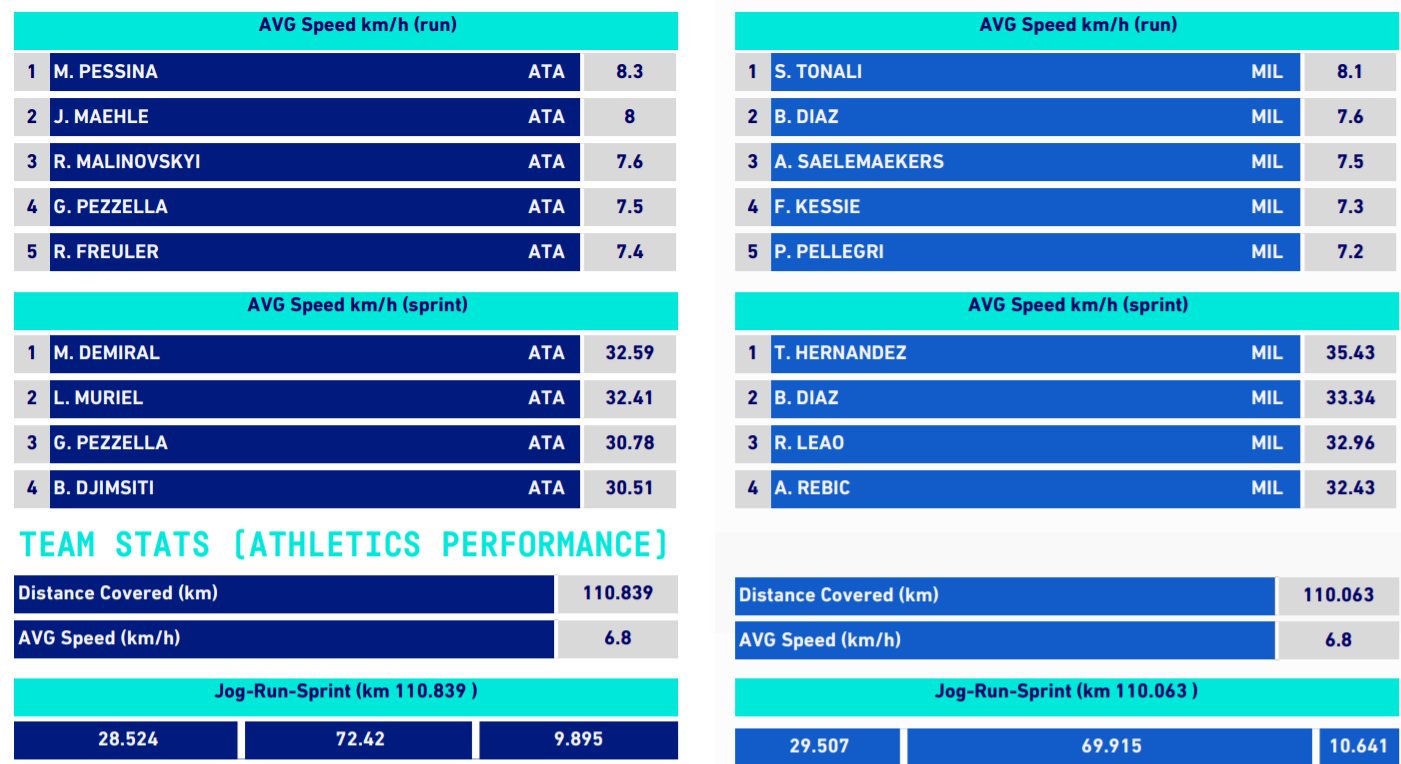 Conclusion
This performance is a clear indicator of Milan growing as a team and through some good coaching of talented individuals and clear tactical instructions. Hopefully Milan stay injury free, because this is a statement win.