Pierre-Emerick Aubameyang has admitted his slight regret at departing AC Milan, and stated he would be welcomed back if a return became possible.
The Borussia Dortmund striker expressed his feelings of frustration in an interview with French publication Onze Mondial, including his loan spells away from the San Siro.
"In the end, it was tough" the Gabon international stated.
"The first season, I can understand. I left for Dijon in Ligue 2, the objective was to have a good season for the club to reach Ligue 1, which was achieved.
"I was then loaned to Lille, still with the desire to one day return to Milan. I told myself: 'If all goes well, you never know'. But it did not go that well. After that, I joined Monaco. From this loan on, it became very frustrating."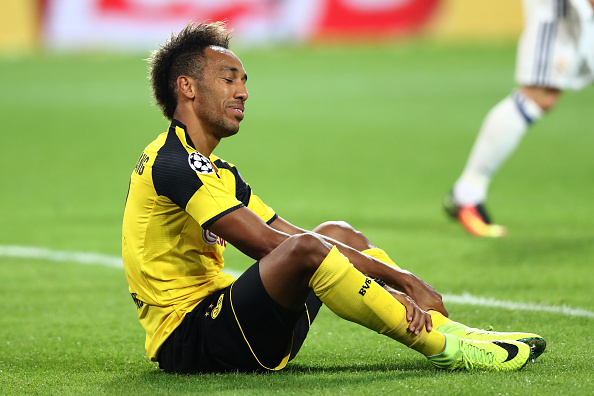 "I had to find permanency at a club, I wanted them to have confidence in me, which is what happened at Saint-Etienne. The most complicated part about being loaned out, is that you have to start from scratch."
Aubameyang was then asked if he had any regrets about leaving Milan.
"A bit, yes (laughs). In fact, I saw Galliani at last year's Champions League Final. I was happy to see him, he was happy also. He congratulated me and said: 'I know that you cannot come back right now but if one day you choose to return, you will be welcomed back". I said: "With pleasure" (laughs)."