AC Milan star striker Carlos Bacca has cut his holiday short and has returned to training one day in advance to impress the Rossoneri boss.
Vincenzo Montella who is said to prefer the Colombian fellow striker Gianluca Lapadula over the former Sevilla ace.
Bacca, 30, is going through the longest goal draught in his AC Milan career as he netted his last Serie A goal exactly three months ago (2nd of October against Sassuolo).
An injury prevented him from getting regular game time last December when goals from Gianluca Lapadula did not make Montella lose any sleep over the Colombian's poor form.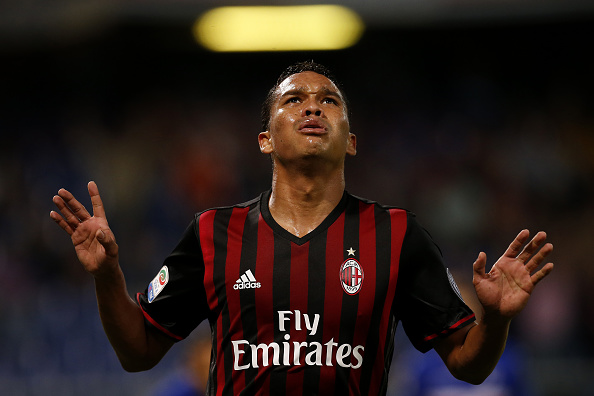 As Calciomercato.com reporter Federico Albrizio points out, Bacca was supposed to return from holidays tomorrow alongside the other South American footballers under contract with AC Milan. Bacca, however, has decided to return from holidays earlier beginning the 2017 training sessions in advance.
Bacca was also among those AC Milan players who trained during their day off this past 8th of December. The Colombian striker is said to be a transfer target of both Sevilla and PSG, but AC Milan new owners have blocked his exit and Bacca is going nowhere in the January transfer window, though the Serie A side could consider the striker's sale next summer.