Carlos Bacca will not leave Milan this summer. The Colombian striker, who was put on the transfer market by the Rossoneri, will now remain at the club.
The 29-year-old has been strongly linked with West Ham United, Valencia, and Paris Saint-Germain but he told Milan TV that;
"So many things have been said. There were some teams that wanted to sign me, but in the end, I have decided to stay and I am happy with my decision. Now I just want to work to be ready for the kick-off of the season." "I'm pleased the coach has said nice things about me, I'm working to adapt to his methods. "We have to comply with coach Montella's requests. He likes a very offensive style of play. From the first day, he has been very clear with me. I am working at my best to do what the manager wants from me and I am sure the results will come."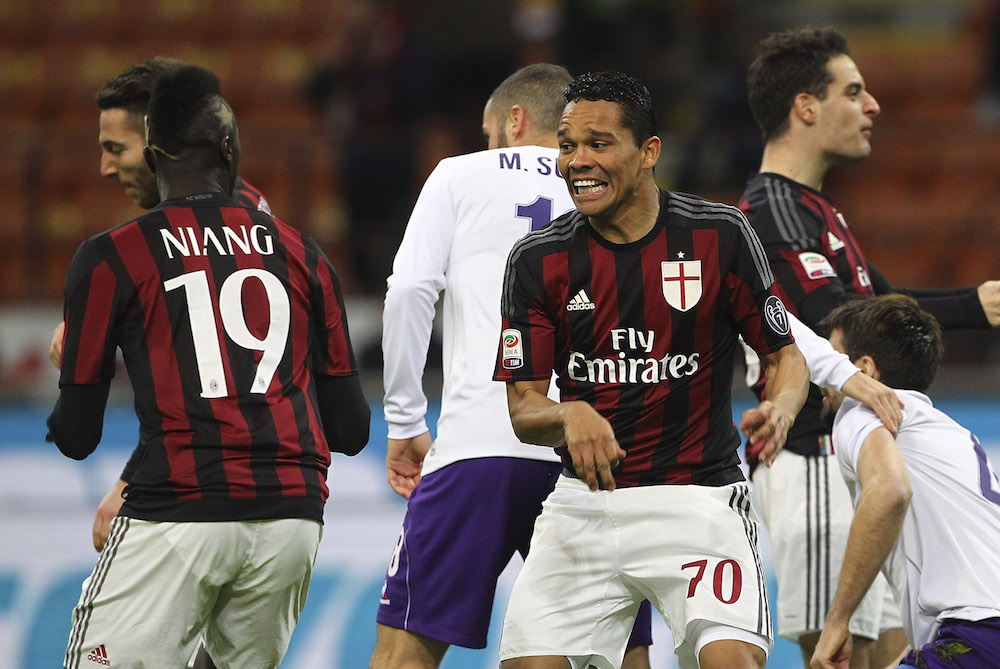 The conversation carried on to his role in the current squad, Bacca explained that;
"I help the team by scoring goals; I should be the player the rest of the team looks upon to do this. I'm not a technical or tactical player but I know that a striker has to do more than just put the ball in the net".
Bacca also revealed that one of the main reasons to why he considered leaving AC Milan was that he wanted to play in the Champions League, which he hopes to do with the Rossoneri.
"Having the chance to play in Europe is very important for me, and that's one of the reasons I thought of leaving AC Milan for a team that played in the Champions League. But then I thought of the day I decided to leave Sevilla that was playing the Champions League and come to AC Milan.
"My dream is to play in Europe with the red and black jersey. Together with my family, we didn't want to leave without having reached this goal. I am a very ambitious player, I didn't reach this goal last year, but I am sure that my teammates and myself will do our best to qualify for the European cups this season."
Via ACMilan.com and Calciomercato.com.