Milan has put Carlos Bacca on sale, but the problem is that they have failed to sell their Colombian striker.
The 29-year-old has remained behind at Milanello as the rest of the squad travel to the US to begin their summer tour.
CEO Adriano Galliani needs the funds from the sale Bacca to fund their assault on the summer transfer market. New coach Vincenzo Montella's tactical formation has no room for the player, who also has the desire to participate in the Champions League.
Now there is a strong risk that he could remain at the Rossoneri next season too.
The only club that's been willing to meet Milan's €30 million asking price is West Ham United, but Bacca has refused a switch to East London after several days of reflection.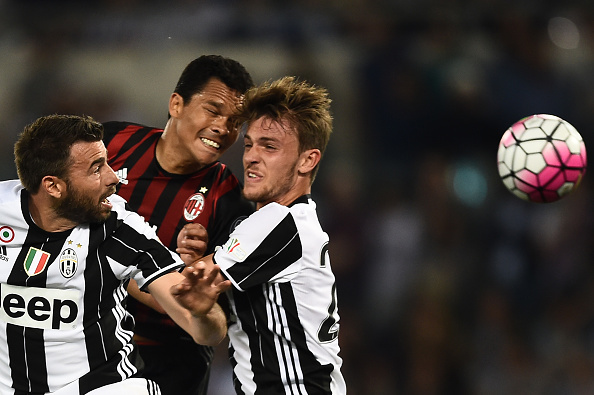 The Hammers are prepared to pay €4.5million/season but the player does not see the move as a step up in quality unlike one to Arsenal or Borussia Dortmund which for now, remain distant.
From Spain there has been interest from Atletico Madrid and former club Sevilla but neither club are prepared to spend €30 million on a player who will be 30 in September.
Napoli considers the Colombian a second-choice acquisition, whilst Paris Saint-Germain – now under the tutelage of his former mentor Unai Emery – are not in a position to submit a bid due to having no slots available to house another non EU player.
If the French champions cannot free up one of the four slots available (which seems likely), the arrival of Bacca will remain on the back burner.