Tiemoue Bakayoko has expressed his joy at securing a return to AC Milan two years after his first loan spell at the club concluded.
A statement on the club's official website confirmed the signing of midfielder Bakayoko from Chelsea on a two-year loan, which could turn into an obligation if certain conditions are met. Bakayoko spent the 2018-19 season on loan from Chelsea, and has now finally come back to the club.
Bakayoko spoke at a press conference which marked his official unveiling as a Milan player, answering questions from journalists. His comments were transcribed by MilanNews and we have translated them below.
What Milan have you encountered?
"I remember my last match against SPAL well, unfortunately we weren't able to qualify for the Champions League. For me it's nice to be back, with AC Milan in the Champions League. It's a stronger Milan than the one I left, I really am happy."
You know the environment well. Does this motivate you?
"I have a great relationship with the Milan fans. At the beginning it wasn't easy, but then things got better and I was able to earn the affection of the fans too."
What does Pioli ask of you and what can you give more than the other midfielders?
"I spoke immediately with the coach in a very calm way. I will do my best to give my contribution. The team is doing well, I will bring my experience."
What relationship do you have with Paolo Maldini?
"Paolo and I have an excellent relationship. He helped me a lot when I arrived at Milan, he was close to me in difficult moments. He is a great person, I learned a lot by his side."
Is this Milan stronger than the one you left?
"Yes, this Milan is different, there are also many Frenchmen. The team is stronger, I can't wait to play with my new team-mates and bring many positive results."
Do you feel at home at Milan? Do you want to win the Scudetto?
"I hope to stay here even after these two years on loan, everyone knows how attached I am to this club that I consider my home. When you are at Milan you must always aim to the maximum, I will give my all to win as many trophies as possible."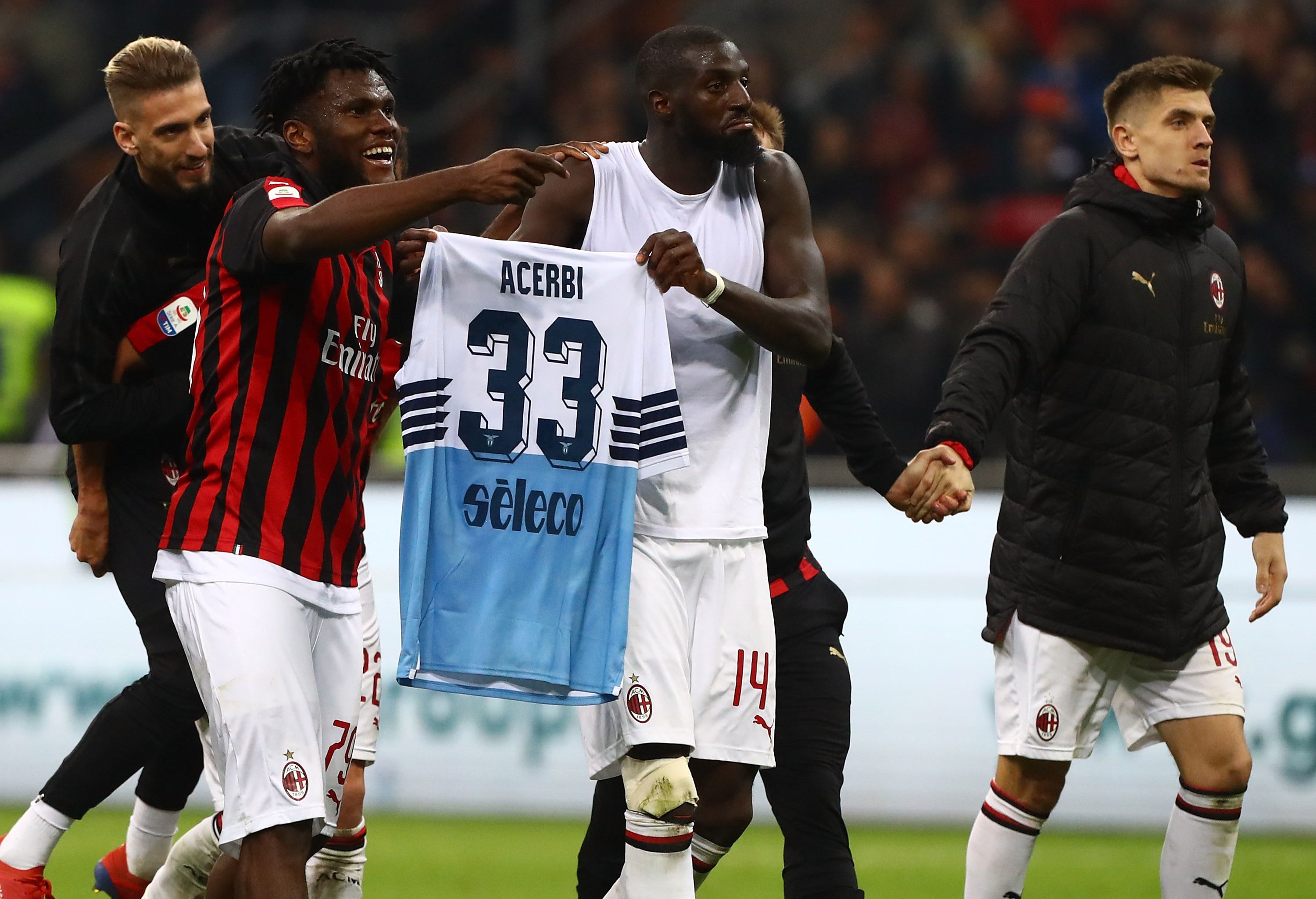 Have you suffered from the many loans in recent years?
"At this point in my career I need stability after all these loans, so I hope to stay at Milan for a long time. I will do everything possible to make that happen."
Do you feel ready to play right away?
"The Milan midfield is strong, I'm ready to make myself available. I'll give my best every day, then it's up to the coach to decide who will go."
What Kessie did you find?
"I feel good with him. He has grown and improved a lot in all respects, I'm happy to find him. I can say about his future that I hope he can stay at Milan."
Have you already talked to Ibrahimovic?
"Yesterday we talked a bit during training. Everyone knows Zlatan and his career, we must all look to him as an example and replicate his professionalism. I'm happy to be able to play with him."
How did you see Pioli's Milan from the outside?
"I only did two training sessions, I will always listen to the coach's advice and directions. For now, they don't seem very different from what Gattuso gave me."
What are the teams to beat to win the Scudetto?
"Milan are certainly in the running, last year they finished second and came close. But the most important thing is to watch match after match, also to evaluate the other clubs."
Are you better off in a two or three midfield?
"My performances will be the same, I don't play alone but together with a team. The coach will choose the formation, I will always give my best."
You returned to Milan after two years. Did you find any difference that impressed you the most?
"From the first moment I came back I saw some important changes at Milanello. The club has grown a lot in the last two years, I'm really happy to be here."
How close have you been to returning to Milan?
"There have been negotiations, but I don't know how close I was to getting back here. But now that's not important, the most important thing is to be back here."
At Milan you will find Giroud and Tomori with whom you played at Chelsea…
"I talked to them even before I came back here. They encouraged me to come back here."
What have you missed the most about Milan in these two years?
"I have missed everything, Milan, the people, the club, the fans. I have often returned to Milan with my family over the years, I am happy to be here."
What can you find in Milan that you haven't had in your career yet?
"I want to try to be happy at Milan and try to win as many trophies as possible."
---
READ MORE: PSG sense chance to sign another Milan star on a free – €50m contract ready