AC Milan fielded Rade Krunic on the right side of the attack in the most recent game against Chelsea, which has once again raised questions about that area of the squad.
Paolo Maldini and Ricky Massara chose not to go out and sign a new out-and-out winger during the summer as they instead put faith in Alexis Saelemaekers and Junior Messias, signing the latter permanently from Crotone after his loan expired.
However, both were injured for the 3-0 defeat against Chelsea on Wednesday night and as a result Krunic was forced to play in that role, something which was a far from ideal situation. Rohit has decided to take a look at the right wing situation…
The system
Milan play a 4-2-3-1 on paper as we all know. The double pivot is the stand-out feature of Pioli's system but formations tend to change according to situations, and two of the main factors are what you do when you have the ball versus what you do off it.
When Milan lose the ball they settle into a narrow 4-4-2 shape as seen below.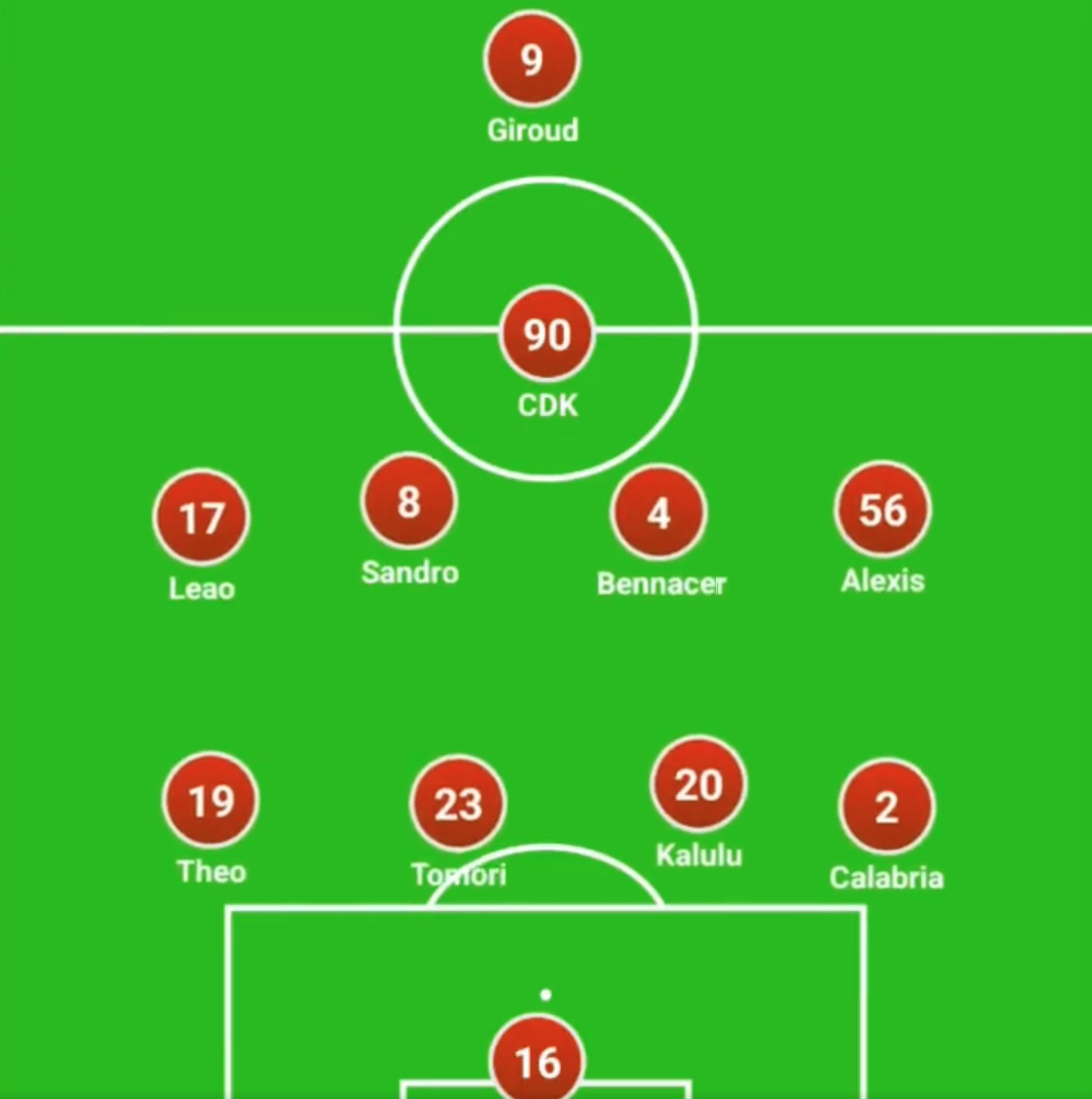 They also sit back in a different way too, with Tonali pushing wide to the left to cover for Leao and De Ketelaere (or whoever is the attacking midfielder) sitting back to cover for Leao's lack of tracking back.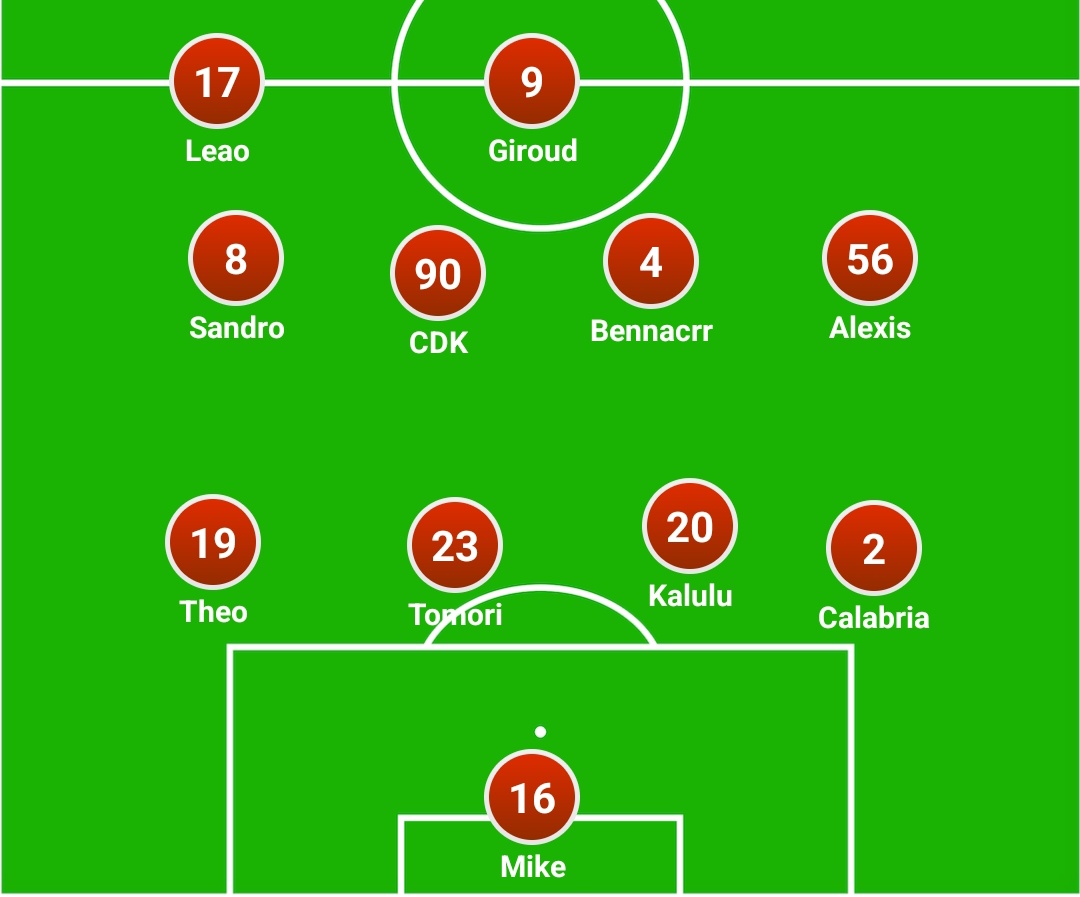 If Milan were get a winger who does not have the ability to track back then it will make the team look a bit more vulnerable structurally.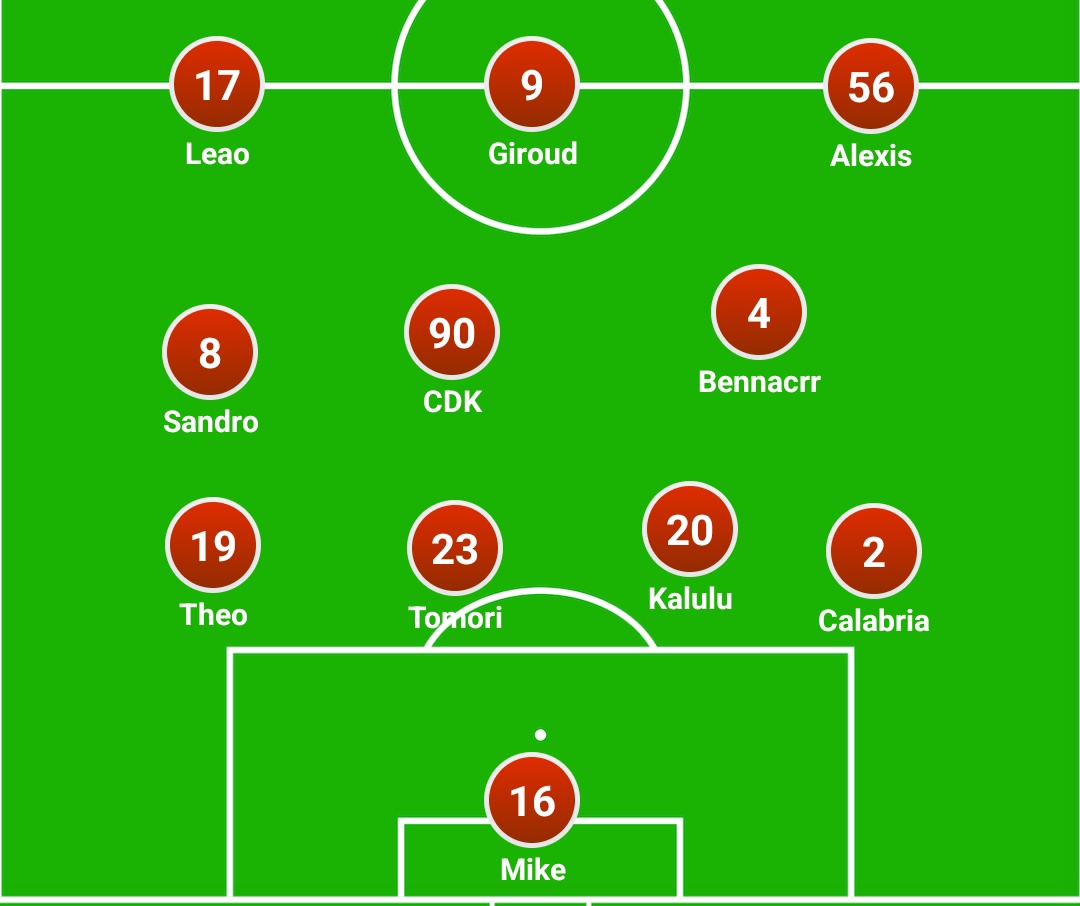 The issues
Signing or fielding a winger that would not offer the same guarantees as the current options from a coverage point of view has certain drawbacks.
1. It would expose Bennacer to overloads, i.e. the opposition coach can alter their tactics to have more men on their left side and have 3v2 in their favour. It would need Tonali or De Ketelaere to shift laterally which may cause an imbalance in the structure.
2. The imabalance also does not bode well for Calabria who isn't the greatest defender in terms of 1v1's as well as you can see how many times he gets dribbled past.

This makes things a very difficult solution to resolve, because there is an obvious desire to have more attacking output on a consistent basis from the right side, but without giving up much of the work rate and defensive sacrifice that would jeopardise the entire system.
The type of right winger Milan need is someone who can track back and be productive, but the problem is those kinds of players are very rare and are generally considered to be in an elite category. One such player would be Serge Gnabry, but he would cost close to €60m or more which the club couldn't spend under Elliott Management and are unlikely to spend under RedBird.
An alternative option
There is another possible solution to the issue, but it would require the signing of two players, and that is to essentially try and recreate the left flank on the opposite wing.
That would mean the signing of a new right winger with more attacking output than Messias and Saelemaekers, but also then getting a better right-back than Calabria as they would be exposed more.
A Theo Hernandez-esque player who is physically strong, has the pace and is not easily Dribbled past would be ideal. Of course, this would not necessarily make the current options Saelemaekers or Messias better in front of goal either.
In conclusion, this is not a particularly easy issue to fix as it would require substantial investment in a top-level player for the right wing, or potentially a double investment to sign a more attacking winger and a better full-back.
Of course, there are other tactical solutions that must be mentioned such as a change in formation should Pioli wish to exploit De Ketelaere in a different way, with a three-man midfield or a three-man defence among the hypothesis.