In an interview with Gazzetta.it, Mr. Bee once again expressed his desire to become a minority shareholder of AC Milan, as he wants the club to remain in Berlusconi's hands.
Mr. Bee Taechaubol, the last time we saw you in Milan was in January, but why are we seeing you again when the negotiations between Fininvest and the Chinese have come so far?
"I honestly never disappeared from this negotiation. Of course, since it was signed by Fininvest an exclusive contract with another consortium, I in respect decided to wait. But by December 2014 my commitment to close a deal to buy part of AC Milan has never stopped. And now, a few days after the end of this exclusive, I would like to make it known to the Milan fans that there is another possibility. Berlusconi can keep AC Milan and rebuild its greatness.
The group you represented and you wanted to get into AC Milan with still exists?
"There are groups and strongly interested people to help me in this agreement. This is demonstrated by the fact that it was they who ask to come into this negotiation. Milan has a great appeal in China."
Do you still feel that you have a chance? Isn't it a bit too late?
"It's late? Bah … these months and these negotiations have taught me that there is always a possibility. "
When did you hear from president Silvio Berlusconi?
"For months I did not feel close to the President, but the contacts with Fininvest never interrupted until the period of exclusivity was signed with another consortium. My belief that Berlusconi should remain as president is the force that keeps driving me forward."
Let us understand: You have been in the race for almost a year, without managing to close a deal, and when AC Milan are extremely close to being sold to the Chinese, you enter the race again?
"The history of this negotiation is long and complex. Certainly, an important turning point was last May when with an agreement for the sale of a majority was ready, the president Berlusconi changed his mind. He explained that selling Milan would be like to "cut an arm of childhood, as he had built it with his father". I understood his inner struggle and I respected it. But with those words Berlusconi hinted something to me: that Milan was his and it was essential to him. At that point, I began to work on an agreement for the minority. The solution he prefers"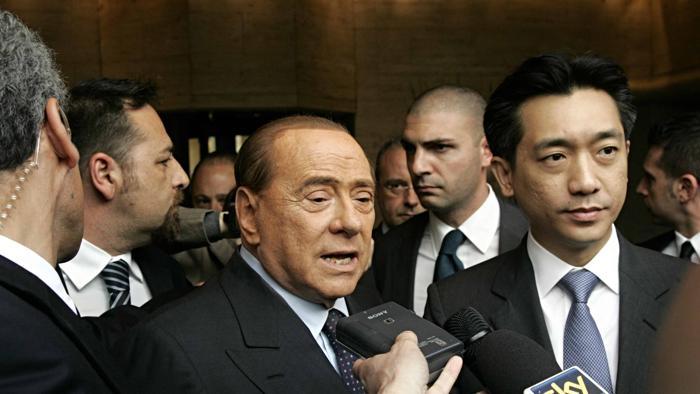 If we move back a little: In one year, you and Fininvest never came to the final stage of the negotiations?
"Investors who supported me balked. I had to look for other partners and so it was not too easy because of the crisis in the Asian market. But now, they are rock solid and ready to invest."
Is it true that Suning Group was in the group you represented to buy AC Milan before they headed to Inter?
"Yes, I had contact with Suning Group through CITIC bank, but also with other companies and society. A job that made me lose several months, without success. "
Today: What are your intentions? Have you found new investors or are you backed by your own partner again: in short, those who supported you have returned?
"My investors are ZHJ Capital and Parantoux Capital, Chinese funds consist of big bankers and investors who work closely with China's leading fund owned by the Ministry of Finance. When they heard that Berlusconi was ready to sell the majority they contacted me saying they were willing to give me the money for a new offer, even for the minority. I repeat, I believe it is the best solution for Milan."
Did they explain the details of their new proposal?
"This my offer. Purchase 48% of AC Milan. Immediate allocation of 100 million euros for this transfer market. On top of that, another 100 million euros, minimum, for each year through the result of trade agreements receipts for which I have already prepared a structure and a business plan not only in China; but also throughout Asia. Berlusconi would remain as president and guidance of the company, continuing to take care of the team as he did with great success in the past 30 years like we had agreed on last August. Do not forget that it was he who brought Milan to be the most successful team in the world. I am ready to approach Milan and Berlusconi when the period of exclusivity expires, and close the deal in two weeks.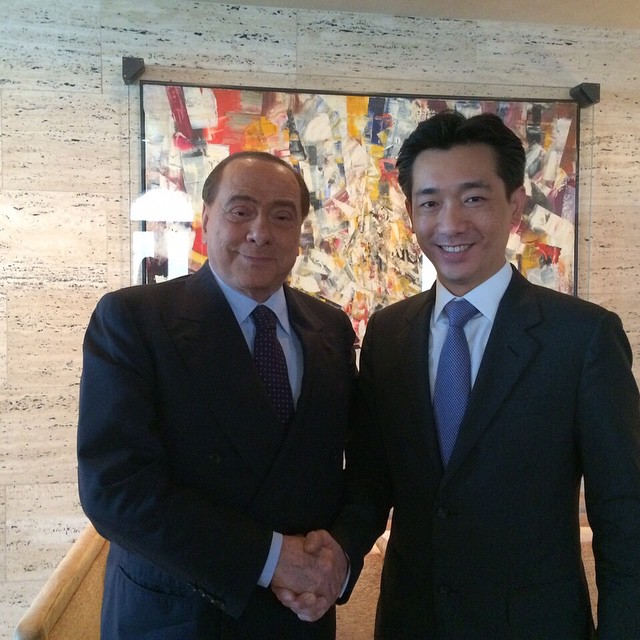 You in recent days said: "I realize that there is an exclusive contract with the Chinese, but I'm here and I'm ready." What does that mean?
"I am so convinced that Milan should be and remain in Berlusconi's hands, who is still prepared to make all the commercial work done even if he doesn't sell to anyone. If Berlusconi would like to make a whole Italian-Milan that he could manage in total autonomy I'd offer the commercial support in Asia."
You believe that this will be enough to re-open a breach in Silvio Berlusconi's mind?
"I do not know if the president has already decided and if this offer is enough to change his mind. I am convinced, thinking back to our meeting last May, that Milan is part of his life, his family, their history. I realized in recent months that football in Italy is "life." I realized that Milan is and must remain Italian. Sure. I'm ready to invest and work for this company. Now it has another chance. My funds are ready to accept any decision and to respect it."