A series here on SempreMilan that takes a look at iconic photos involving the Rossoneri, and brings back to life the story behind them.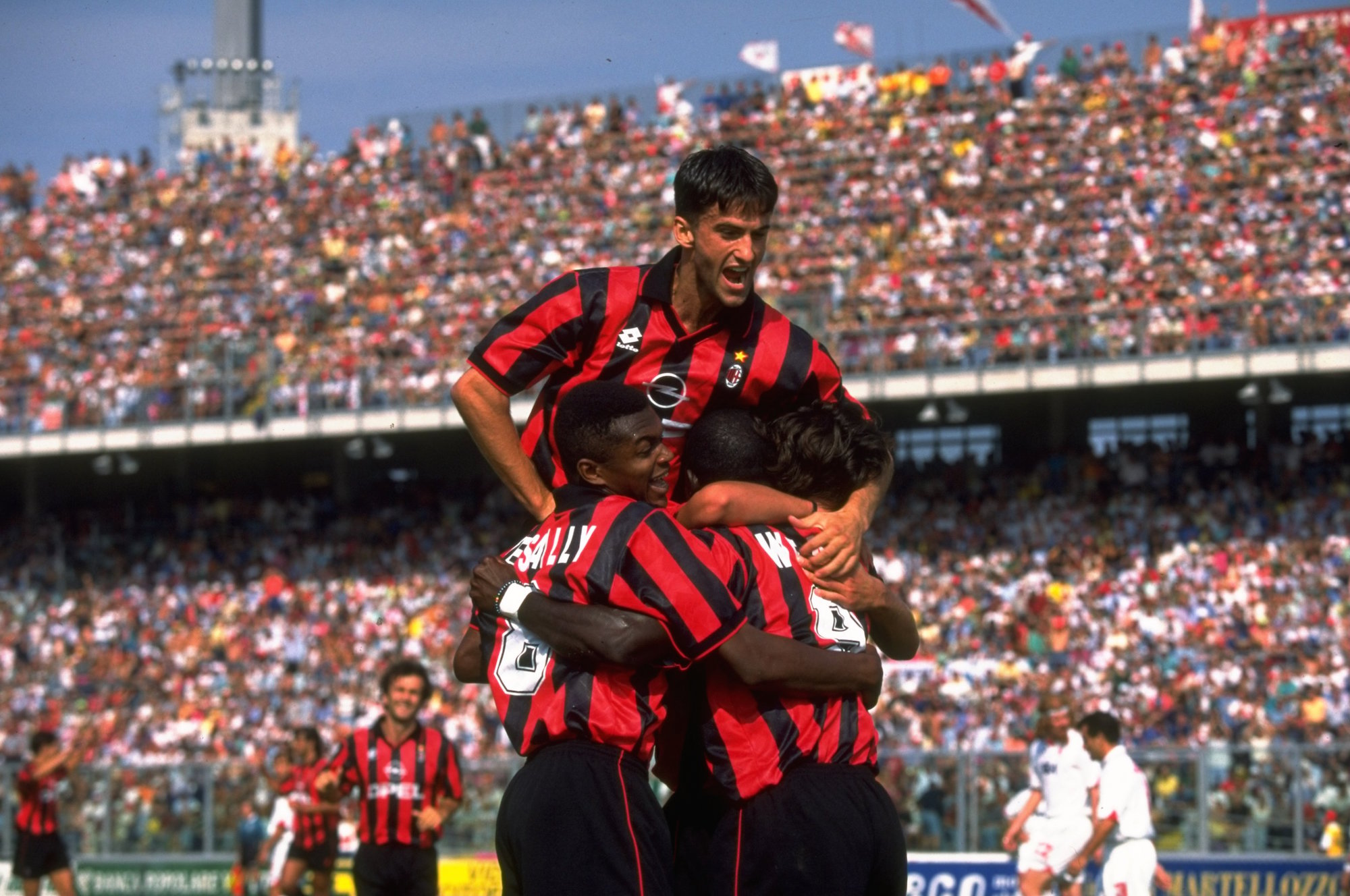 A picture that embodies pure joy and elation, something seen so often on a football field throughout 90 minutes, but rarely captured as perfectly as this.
There is something about the image above that is somewhat poetic; it may me the beautiful shirt, worn during the 1995-96 season, or it could be the glorious sunshine cast down upon the Silvio Appiana Stadium.
Most likely, it's the passion in Christian Panucci's face, the warm embrace of the teammates around him, and the fact that this was the start of a glorious season.
The date: August 27, 1995. Fabio Capello's Milan side travelled to Padova for the opening game of the 1995/96 season. After a disappointing previous campaign, in which the team lost in the Champions League final and managed just a fourth place finish in Serie A, and the pressure was on Capello to deliver.
Ballon d'Or winner George Weah opened the scoring after just seven minutes, but Nicola Amoruso responded for Padova ten minutes before the break. Franco Baresi got the decisive goal for the Rossoneri in the 44th minute, and Milan held on for a 2-1 win.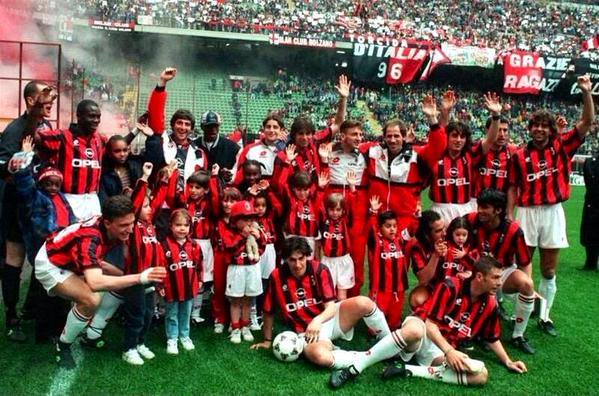 It would prove to be a pace-setter too, as Milan would lose just once in their first 24 games en-route to a title win by eight points, conceding just 24 goals across the 34 games.
For Fabio Capello, it would be the final Serie A title he won at the club despite a second spell in 1997-98, as he departed for pastures new in Spain.
Still, at least he has moments like this to look back on.