"Attack is the best form of defence" is the old adage, and modern football has been nothing but. You can see how coaches like Pep Guardiola focus on possession football and attacking the opponent so they – quite simply put – less spend time defending.
With video analysis and data so important, coaches are always at their wits end to keep things fresh and unpredictable. This is where flank play and inverted wingers have become more of a trend like how Arjen Robben became so effective.
Having been traditionally known for using a 4-3-1-2 formation, Milan slowly shifted to a 4-2-3-1 in Allegri's last season at Milan. Seedorf and Inzaghi brought out various versions of it with Inzaghi even playing a 4-3-3 led by Cerci, Honda and El Sharaawy (when fit).
Mihaljovic played a 4-4-2 before Montella used a 4-3-3 as his main formation, with Suso as the right winger and Niang (later Deulofeu) on the left. Since then, we have seen Gattuso carry it forward and while Giampaolo used multiple systems due to confusion, Pioli has brought wide play back to the fore.
Ever since Montella's first season Suso has been a major part of Milan's plans as he broke through under the ex-Fiorentina boss. The Spaniard recorded seven goals and 11 assists that season and followed it up with solid production in the 2017-18 and 2018-19 campaigns.
The problem is this: Milan never signed a proper left winger to complement Suso and take the pressure off him. Instead, Leonardo decided to bring in Samu Castillejo as a back-up for Suso while the left side remained a carousel.
Chinks in the armour were going unnoticed, but this season the balance has begun to shift. Ante Rebic arrived having played on the left for Eintracht Frankfurt, and Suso capitulated before Christmas with one goal and two assists in 16 games before he was moved on to Sevilla.
Milan signed Saelemaekers from Anderlecht and awarded Samu Castillejo the starting position, and the balance of the Rossoneri's play improved.
Milan have scored 39 goals in their last 19 games including 28 games in 10 games post lockdown. In total Milan have scored 56 goals this season.
Let's take a look at the contribution of the three players who have been deployed at right wing this season so far (minimum 10 games)…
In total Milan's three right-sided players have contributed only a total of four goals and seven assists all season. Now let's compare this number to some of the other wingers in Serie A in the same position…
You can see how each player has individually amassed more goals and assists than the sum total of Milan's three right wingers. These numbers are a major concern for a team aiming to qualify for Champions league next season, and Stefano Pioli will definitely need a reinforcement on that side if he is to find sustained success.
Rohit Rajeev has shortlisted five potential candidates for the role that Milan should and could look at..
Domestic options
Often players take time to get used to the defensive nature of Serie A and hence teams look to players within the league to avoid the risks. Here are two options from Italy…
Domenico Berardi
Age:26
Foot: Left
Transfermarkt value: €19m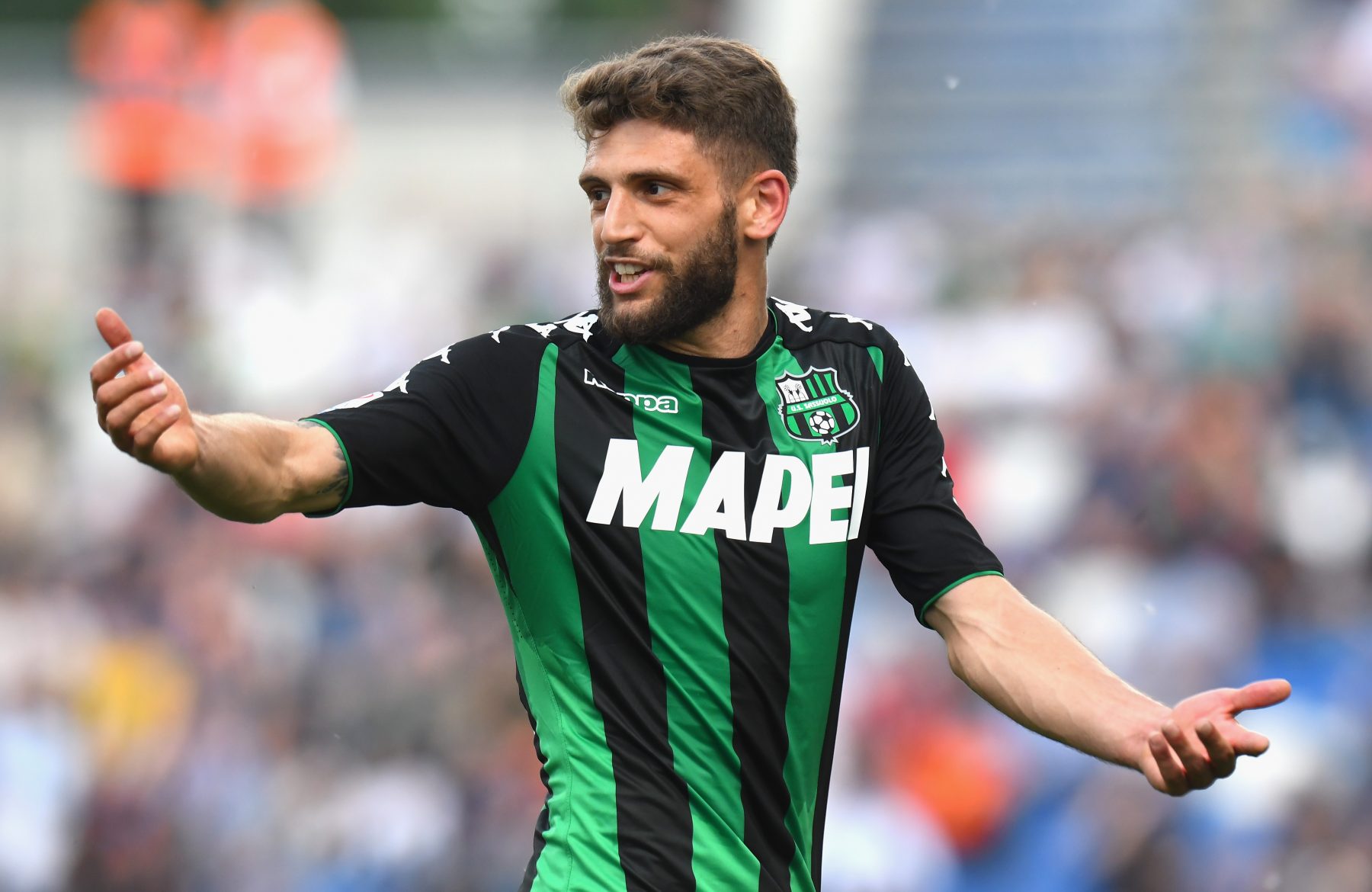 Milan fans have known Domenico Berardi for a long time. He is a player who always turned up against the Rossoneri and is still at Sassuolo despite being consistently productive. He has had his injury problems, but he is arguably entering his prime.
A left-footed right winger, Berardi is a pacy wide man who often cuts and then drifts inside into shooting positions unmarked by full-backs or centre-backs. A player with pace entwined with good passing ability and vision is a quality that Milan could use.
While he is not a fancy dribbler, his disadvantage is his ability to hold the ball. He could also do with improving his defensive work rate. Something that has prevented from taking the next step is his injury problems too, so that would have to be handled right.
---
Riccardo Orsolini
Age: 23
Foot: Left
Transfermarkt value: €20m
A name Milan missed out on in the winter of 2017 – preferring to go for Deulofeu and Ocampos – Orsolini was picked up by Juventus and was loaned to Atalanta and Bologna before his transfer was made permanent by the Rossoblue.
Orsolini can play as an out-and-out wide player in a 4-3-3 or as an inverted winger in a 4-2-3-1, although he prefers the inverted role and to cut on his favoured left foot. He usually starts out wide hugging the touchline and then uses his dribbling prowess to get to a crossing position or to get into a shooting area with his left foot.
He is ambidextrous and does not hesitate to use his right foot.  Physically he is 6ft tall and has some explosive pace to beat opposing defenders. He also makes intelligent off the ball movement and likes to take on defenders.
His main advantage is his excellent first touch and his ball control. He has room to improve his passing as well as creativity including passing and crossing.
Options from abroad
With the Italian league not doing as well as the glory days of 90s, teams often look to bring players from outside to give an extra dimension. Here are three options analysed…
Angel Correa
Age: 25
Foot: Right
Transfermarkt Value: €32m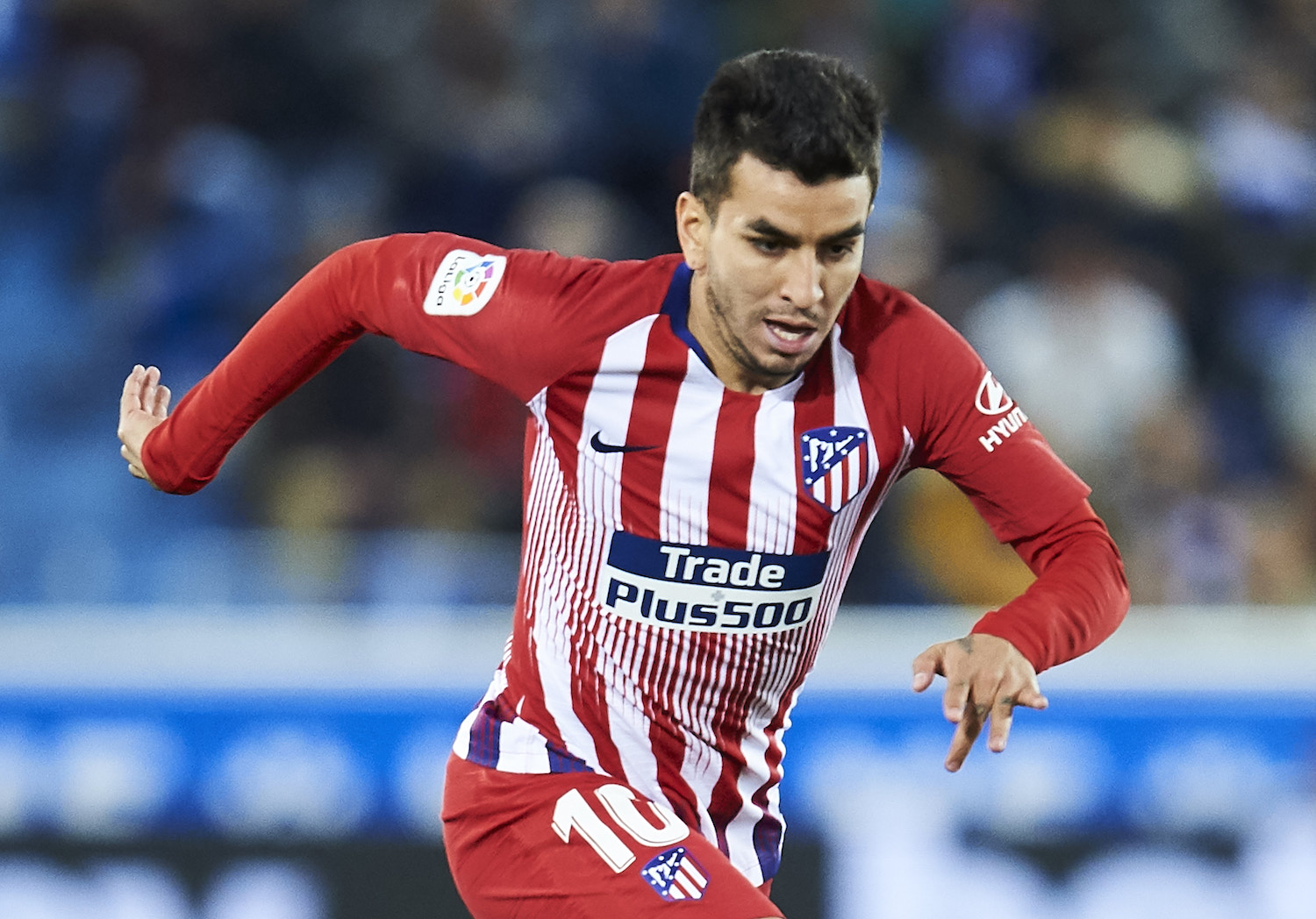 The first reaction from a lot of Milan fans will be "Oh no, not again," as the club had an entire month's worth of saga thanks to Angel Correa. However, it does not change that he is a talented player who can play in multiple positions and represents the perfect blend of young and experience.
The Argentine is a real box of tricks. Having a low center of gravity, he possess particular bursts of pace and beat defenders with ease at time. A good first touch, excellent close control and high in-game intelligence, Correa has the ability to find space sometimes even the ability to create it for himself.
He also has a strong personality after overcoming a heart surgery and personal losses which has made him carry on despite setbacks. Drilled under Simeone's gruelling defensive football, with bouts of pressing and quick counters Correa has the versatility to play out wide as well as the support striker role.
A major disadvantage is his height as he is only 1.74 meters which does not make him strong in aerial duels. He also has fatigue issues due to his heart surgery, but this season he has become Simeone's main man. However, as we have seen, Atletico are a very difficult club to negotiate with.
---
Krepin Diatta
Age:21
Foot: Right
Transfermarkt Value: €19m
Diatta comes from the golden age for the Senegal national team which has seen the likes of Koulibaly and Sadio Mane explode onto the scene. He is a 21-year-old winger who plays for Club Brugge in Belgium and put in some eye-opening performances in this year's Champions League.
He plays as a right winger but can also fill in as a right wing-back in a three-man defence, as he is a strong runner with the ball. Diatta combines great bursts of pace with quick feet to beat defenders and is a player that prefers to cut inside and shoot instead of trying to pass or cross.
He averages 2.12 shots per 90 minutes this season. His success rate for crosses is 25.71% and he needs a lot of work on that.
---
Victor Tsygankov
Age:22
Foot: Left
Transfermarkt Value: €16m
The hottest prospect from his country, Tsygankov has been attracting interest from many clubs. Playing for Dynamo Kiev at 22 years old Tsygankov is an academy product of Ukraine's biggest club.
Tsygankov is ambidextrous but plays on the right, and he often dribbles with his right foot to show his ambidexterity. He often makes deep runs into the penalty box on the right-hand channel.
The youngster has raw pace that with nurturing can be made into effective acceleration. Another strong aspect of his game is his set piece taking, as he takes good corners and is a free-kick expert.
Conclusion
The signing of a right winger for Milan is important, as Pioli needs a fast dynamic player to avoided being lopsided like in the last few years where all the attack came down one side.
Of course, one article is not enough to cover a lot of options there are like Chiesa, Malcolm and Politano among others, but it serves to highlight the point that Maldini and Massara must gift Pioli a new signing.