AC Milan owner Silvio Berlusconi released an interview with Radio 24 on Thursday afternoon to confirm that he's still considering whether to accept the Chinese consortium's offer to become AC Milan honorary president.
The Italian entrepreneur had revealed last week that he wants Adriano Galliani to stay at the club if he's going to cover the role of honorary president after the 13th of December, which is when Sino-Europe are expected to complete the club's takeover.
Talking to Radio24 yesterday, Berlusconi added: "Chinese will invest money to take AC Milan back to the top. They've asked me to share my experience with them and I'll see how I can do it.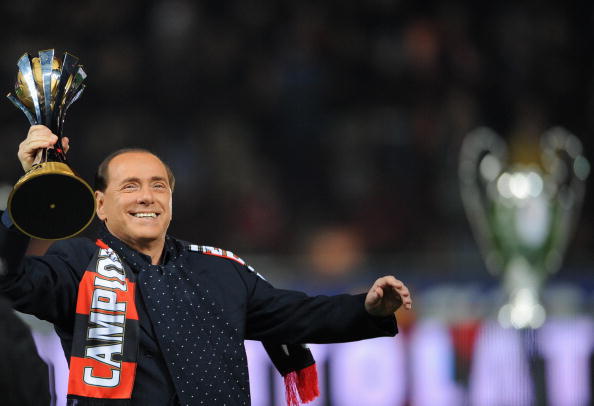 "I don't know if I'm going to accept their offer to become honorary president. I'd like to accept the role but I have two requests: the first one is to hold power of veto over new signings, the second one is to have power over the team's tactical choices."
Berlusconi has always interfered with his manager's tactical decision also during AC Milan's glory days and he insisted last week that Montella should swap AC Milan to a 4-3-1-2 formation which is the system that made AC Milan become "one of the most successful teams in the world".