Although AC Milan didn't make a lot of noise this transfer window, which ended almost one month ago, they did make several interesting signings for the future. In addition to the first-team signings, three other players come to mind. 
The players in question are Emil Roback, Lukas Björklund and Wilgot Marshage, all three brought in from Sweden to start their professional careers in Europe. This isn't unusual at all, even at a young age, for Swedish players and Dejan Kulusevski is a great example.
Chief scout Geoffrey Moncada, along with his well-merited scouting network, have been following the players for a very long time. Of course, signings like these are rarely made based on a few games, almost always including a trial training with the club.
Milan's attitude in this instance, however, was a bit different as they opted to watch the trio a lot. Instead of trials that often – at least in many clubs – are decisive, the players were allowed to perform in their comfort zone and thus impress.
All three have shown great promise, of course, and the coming months will be very interesting with regards to their respective progress. Moving to another country is never easy, but the Rossoneri environment is tailored to help with this.
For this piece, we have gathered some information about the players, also interviewing a few key figures to get a better understanding. Furthermore, the players themselves shared their thoughts on the new adventure.
---
Lukas Björklund
Born: February 16, 2004 (16)
Parent club: Ystads IF
Position: Attacking midfielder
Current Milan side: U18
Out of the three players presented in this article, Björklund was the first one that Milan secured, as the contract was signed back in July. The Rossoneri announced it at the start of September, though.
The midfielder began his career in Ystad FF, the club of his hometown, at a very young age and almost immediately got attached to the sport. At 14 years of age, he decided to join the academy of Malmö FF, the biggest club in Sweden.
As a result of the aforementioned, Björklund was able to show his qualities for a bigger audience. He made his debut for the Swedish Boys-15 side in August last year, which was a testament of his quality and obviously attracted interest.
In 2019, the attacking midfielder scored 11 goals in 28 games for Malmö's U16 side, becoming a key a player for the team. His talent was undeniable and it seemed to be just a matter of time before a big club would be snooping around.
Milan entered the picture during a youth tournament in Italy, which Malmö FF took part in, facing the Rossoneri in the semi-final. Björklund impressed so much that negotiations took off shortly after, with Inter also showing interest.
"Why Milan? First of all, they showed the most interest in me. They went to Norway when I was playing with the national team and then to Sweden for a knockout clash of SM (Swedish championship cup)," he told SempreMilan.com.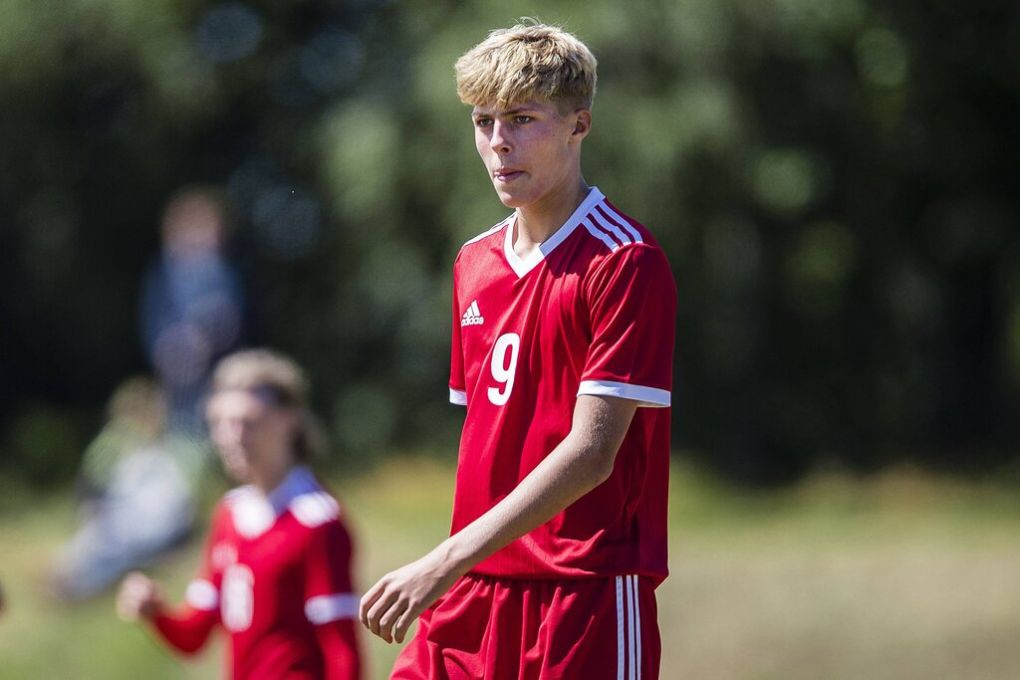 "I talked a lot with my agent and he said that Milan have a great youth academy that takes care of players in a good way. Then of course, for me, Milan has always been an incredibly big club, one of the biggest of all time if you ask me."
As previously mentioned, the Rossoneri took a different approach as they didn't require a trial practice. Björklund shared his thoughts on the matter and revealed that it was an aspect that he appreciated.
"They showed a lot of interest and put time towards watching me play. For example, they didn't want me to have a trial as it's not guaranteed you will reach your top form. So instead, they went to watch me play which is something I appreciate."
The 16-year-old was highly-rated in Malmö's academy and his abilities are very useful for the No.10 role he plays in. In addition to scoring goals, he works hard for his team and uses his technique to set up or start attacks himself.
For Milan, that player is Hakan Calhanoglu, who is extremely important for the team with his vision and creativity. When asked if he's similar to any of the first-team players, Björklund reserved his right to avoid any hype based on comparisons.
"I don't think I'm similar to any of them. I'm a tall attacking midfielder that runs a lot, is skilled technically, likes to dribble and is good at playing on one touch."
We also spoke to Swedish journalist Ole Törner, previously of Skånska Dagbladet and currently at Football Skåne, who has followed Malmö's first team and academy for many years now. He shared his thoughts on Björklund's move abroad.
"He's technically driven and likes to have a lot of the ball, but he needs more physique to improve further. With Malmö's Boys-16 team, he did alright. He didn't have a star status in the team, but that being said, his spot in the national team was justified," he began.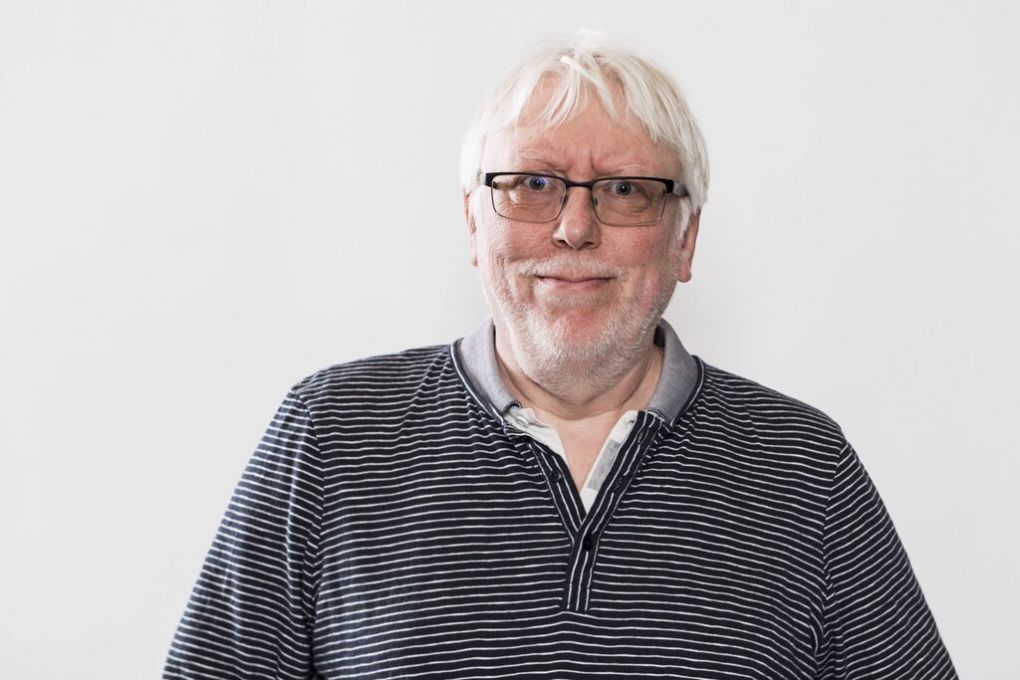 Moving abroad is never easy for any player, especially not when you still are young, which often is the pitfall for many talents in the football world. When asked if Björklund has what it takes, Törner was reserved in his response.
"Yes, I think so. However, he wasn't close to Malmö's first team so it's certainly a gamble, as with many other young players."
It's clear, however, that Björklund has exciting potential and even though the transfer is a big step, Malmö have produced some good talents over the years. For example, the midfielder's former teammate, Casper Nilsson, joined Brighton in August.
As a final note, Törner mentioned that Björklund was active in more than one sport when he was younger, before eventually deciding to put all of his energy towards football. It seems he made the right decision, at least initially.
"He was also very talented in table tennis, handball and street dance (!)," he said when asked if there's anything people don't know about Björklund.
---
Wilgot Marshage 
Born: August 8, 2004 (16)
Parent club: IFK Lidingö
Position: Defensive midfielder, centre-back
Current Milan side: U18
Marshage, the youngest player in the trio, completed his move to Milan towards the end of September. In other words, he was the last Swede to join the Rossoneri, though equally as exciting.
The defensive midfielder began his career in IFK Lidingö at a young age and played for them up until his move to Milan. He was able to rise through the ranks quickly, and it became clear that he had something very special.
In fact, he made his debut for Lindingö's U17 side in early 2019, despite being two years younger than most of the players in the squad. With seven goals in 17 games, he impressed and eventually got promoted to the first team later that year.
Marshage was also called up to the Swedish Boys-15 side, making his debut for them in September. In fact, he also took part in the game against Norway – at which Milan had scouts present – that Björklund mentioned earlier.
The two, in fact, are good friends from their time in the national team together and currently live in the same apartment in Milan (at Milan's youth base). It all culminated in a trial training for the 16-year-old, which took place a little about a year ago.
His agents came back with good news: the Rossoneri were very impressed by what they had seen and although COVID-19 delayed everything for everyone, Marshage eventually completed his move to the San Siro side.
"Why Milan? First and foremost, I know it's one of the biggest clubs in the world ever, which makes it very nice that they were interested in me. I also think Italian football suits me very well," he told us.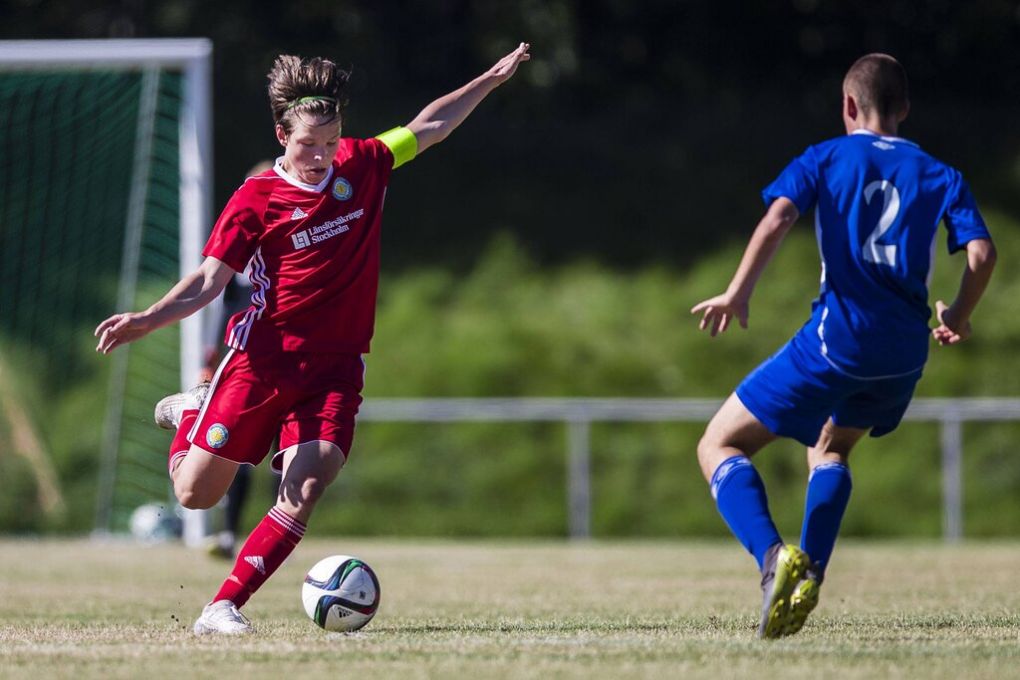 "Therefore, I naturally chose Milan as I know that I will get the development and challenge that is needed, plus I get to represent a very honourable and noble club. I know it's a club that has a good academy and takes good care of its players, and that this gives me good conditions to proceed in my development as a player," he continued.
Marshage, as already mentioned, plays as a defensive midfielder and has also slotted in at centre-back a few times. He relies a lot on his physical strength, which is fundamental in his position, and also has a sensitive right foot both for passing and shooting.
Just like with Björklund, we asked the former Lidingö man if he's similar to any of the first-team players. With his position in mind, you can probably guess which players he thought of when choosing.
"If I were to compare myself with a player in the first team, it would probably be Kessie. We have a very similar style and we play in the same position," he concluded.
We also spoke to Marshage's former manager, Magnus Pålsson, who has followed the youngster's development for about three years. The manager, who is in charge of Lidingö's first team, had many good things to say about the player.
"Wilgot is a player that is good in many aspects. He's strong, fast and good at using his body in duels. He has good vision and often spots clever solutions with the ball. I think that Wilgot's biggest strength is his passing and connection with the ball.
"He has very precise connections and is good at both short and long passes. Defensively, he positions himself well and often recuperates the ball both in the air and on the ground. He's mature for his age and adapts quickly to his surroundings and the tempo," he said.
As is usually the case with talents, they stand out at a very young age, and this can be said about Marshage. However, Pålsson revealed that one other aspect made him realise that the midfielder could become a big player.
"I trained Wilgot for the first time when he was 13 and he distinguished himself already back then. He was very dominant among his peers. Above all, though, I realised he could become big when he and I set up individual goals for him.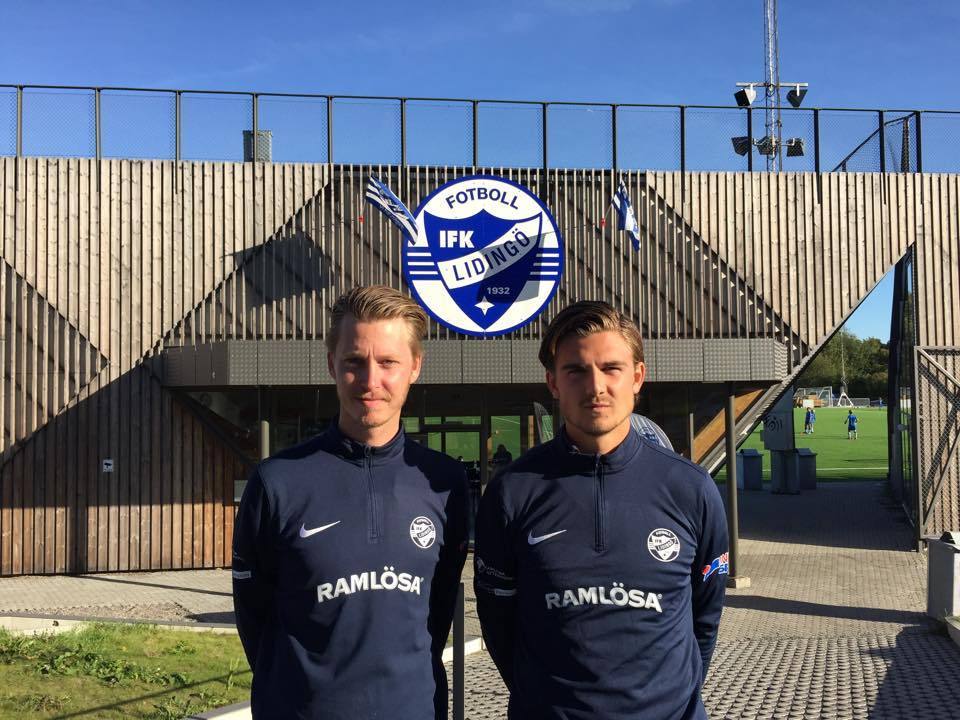 "He had big hopes, like many others, but it felt like he knew what was required of him and he was committed to that. I think many young players don't have the energy or fail to prioritise what makes you a better footballer."
Over the years, we have seen many players waste their talent due to lack of motivation and effort, but it seems this won't be a problem for Marshage. As long as he keeps up with his goals, Pålsson believes he can do very well.
"I think the most important thing is to always prioritise what brings him closer to his long-term goals. That all the little choices in his everyday life, in training and during games, are made in the direction that favours his long-term goals.
"Based on how Wilgot has behaved during the time I have known him, I think he will handle the move well. He gladly wanted to try to live abroad and be with players that are like-minded in their venture, and he has that now. In addition, there are some Swedes in the club that can provide a bit of extra comfort."
Marshage, as revealed by Pålsson, could also come in handy in a time of crisis that rarely occurs in football: when an outfield player has to put on the goalkeeping gloves.
When asked if there is anything people don't know about the player, he responded: "He's a damn good goalkeeper as well!"
---
Emil Roback
Born: May 3, 2003 (17)
Parent club: IFK Norrköping
Position: Striker, winger
Current Milan side: Primavera
Roback, one year older than the other two, was announced by Milan in the middle of August. The Rossoneri paid Hammary, the club which Ibrahimovic owns 25% of, around €1.5m for the striker and thus won the battle against Arsenal.
The 17-year-old, in fact, was initially keen on joining the Gunners and dismissed the Rossoneri's interest when his agent first brought it up. However, after a trip to Milan, he was left impressed and ultimately followed his gut.
Roback began his career in IFK Norrköping and after two short spells at Västerhaninge IF and IK Sleipner, he rejoined the team before moving on to Hammarby in 2018. He had a successful 2019 with the U17 side, scoring 16 goals in 23 games.
In addition, he made his debut for the first team that year, coming off the bench against IFK Göteborg in the Swedish cup. He also made his debut for the Swedish U17 side, providing an assist in the 4-0 win against Northern Ireland. Three days later, he scored a hat-trick against Norway.
Subsequently, he was loaned out to Hammarby's partner club IK Frej Täby at the start of 2020, getting the chance to play third-tier football. We spoke to their manager, Janne Mian, about Roback's performances and potential.
"He's a quick player that, on his own or with the help of his teammates, has the ability to beat his opponents. He's also a so-called 'gardinspelare' (Swedish expression), i.e. he has the ability to avoid tackles.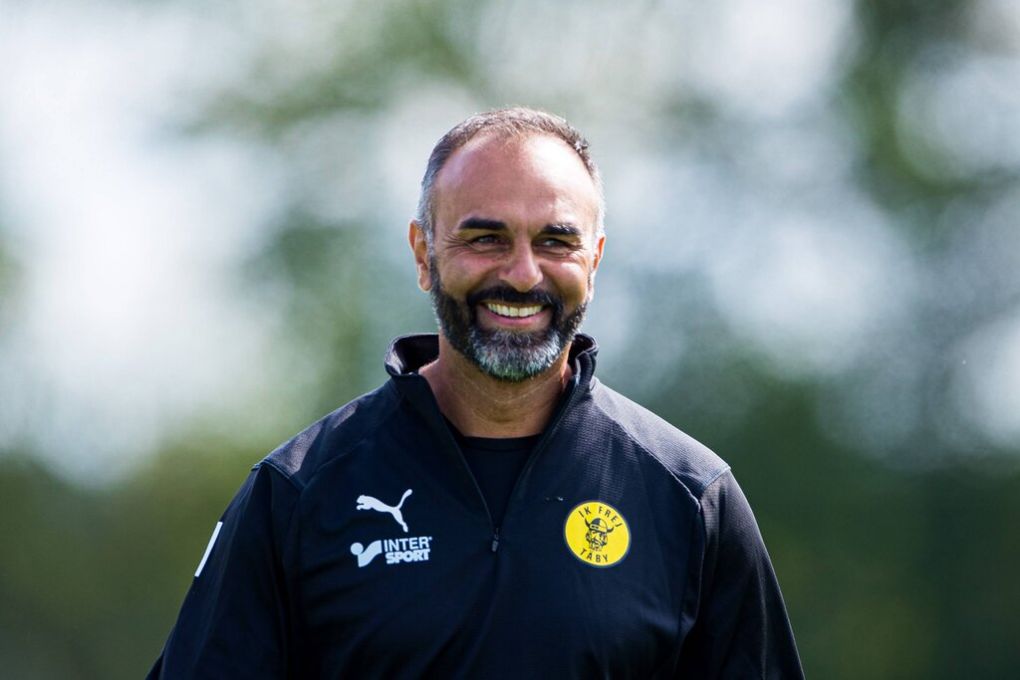 "First and foremost, he's a striker that thrives on deep runs. Sometimes, he can disappear in the games, but suddenly light up with a one-two and a deep run that ends with a shot in the top corner," he said.
Despite playing eight games for the side, five from start, Roback failed to get on target before he moved back to Hammarby in August. He did, however, continue to do well for the U17 national team, scoring one goal in two games at the start of this year.
Then, he was picked up by Milan, who had seen him in a game with the Swedish U17 national team about a year ago. The Rossoneri stayed in touch and eventually managed to convince Roback, who was thrown into the action straight away.
He made his debut – albeit unofficial one – during the pre-season this summer. It was in the three-period game (60 minutes total) against Novara, which Milan won by four goals to two, coming back from behind.
Roback came on after the first period and ended up 'assisting' Diego Laxalt for the equaliser, although the goalkeeper should have kept the cross out. The Swede also had a ball in the back of the net, but it was ruled out for offside.
The Rossoneri fans were surprised by his speed and ability on the ball, able to run past the defenders with ease. The opposition might not have been the best, but the signs were promising and Mian revealed an important background to his speed.
When asked if there is anything people don't know about the player, he responded: "A lot of his physical capacity comes from training athletics, among it his pace."
He started the following friendly against Monza (4-1 to Milan) and was subbed off in the 71st minute. He also came on around the same time in the 5-1 win against Vicenza, but has since then been working with the Primavera side.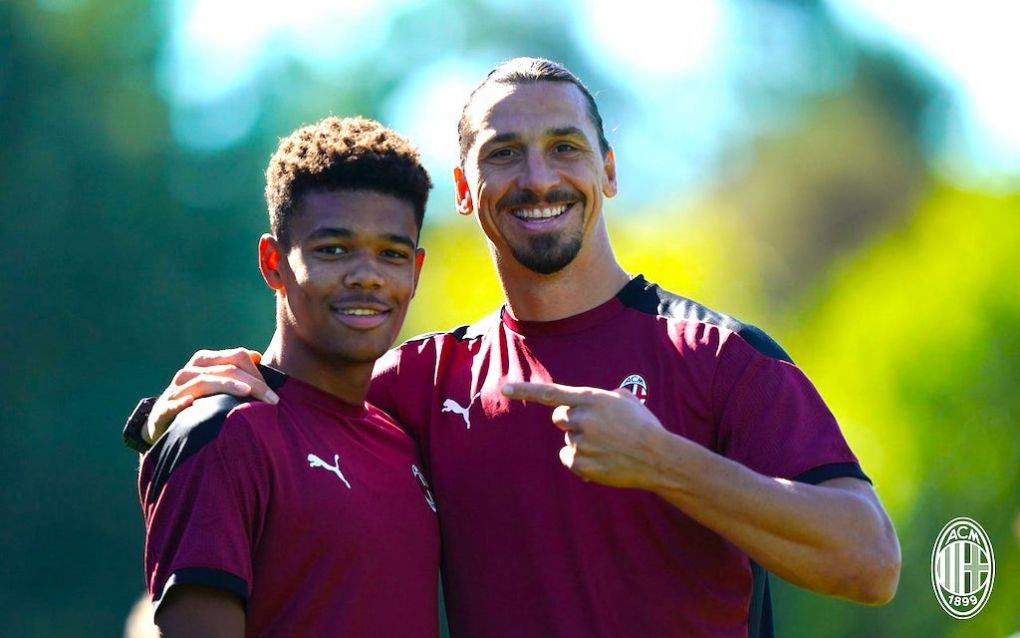 The striker is yet to score his first goal for the Primavera, making one appearance thus far. That being said, his future sure is promising and Mian believes that he has what it takes to make it, although several factors are involved.
"I think so, but there are many factors that need to go your way when you move at such a young age: he has to feel good, thrive in the group, feel support and so on. We'll see if he has what it takes. He must also adapt and improve on all fronts: physically, technically, courage- and tempo-wise to make it," he stated.
As a final note, Mian also outlined that there is a big difference between Sweden and Italy when it comes to developing players. However, it seems – at least initially – that Roback is up for the task and it will be exciting to follow him in the future.
"In Sweden, leadership is built above all on conversation and comfort, sometimes a move abroad can be a big change for young players but I believe and hope that Emil has what it takes. I hope he can learn the language, enjoy his being, experience and embrace a new culture and take the opportunity to become a better player," he concluded.
READ MORE – SM Exclusive: Kjaer's agent on 'dream' Milan move, Pioli, aims for the season and an 'unforgettable' week