Another match week which would see Milan gain an advantage over their rivals goes wasted as the fail to score for the second game in a row.
STARTING XI
Donnarumma (6.5): Gigio was clearly the only player determined to get something from this game and without a doubt did his part. Made a few big saves and read the play nicely.
Calabria (6): Davide also had a good game but was unable to really make a difference which is a common theme for tonight's players.
Zapata (5): No impact on the game, positive or negative. Crisitan was simply a body on the pitch tonight.
Romagnoli (6): Not his best performance, but considering it was his first game back since injury he did well. Even made a great sliding challenge but definitely needs some more time to get to 100%.
Rodriguez (6): Strong first half from Ricardo but then vanished as the game went on. It is evident that players are losing motivation as the fighting spirit seems to evaporate in all the players as the game goes on.
Suso (5.5): Suso is a clear victim of the 442 formation. He is much better suited as an all out winger and is unable to play his game from the RM position. Still our most valuable in offense but again struggling to contribute in the nerfed position.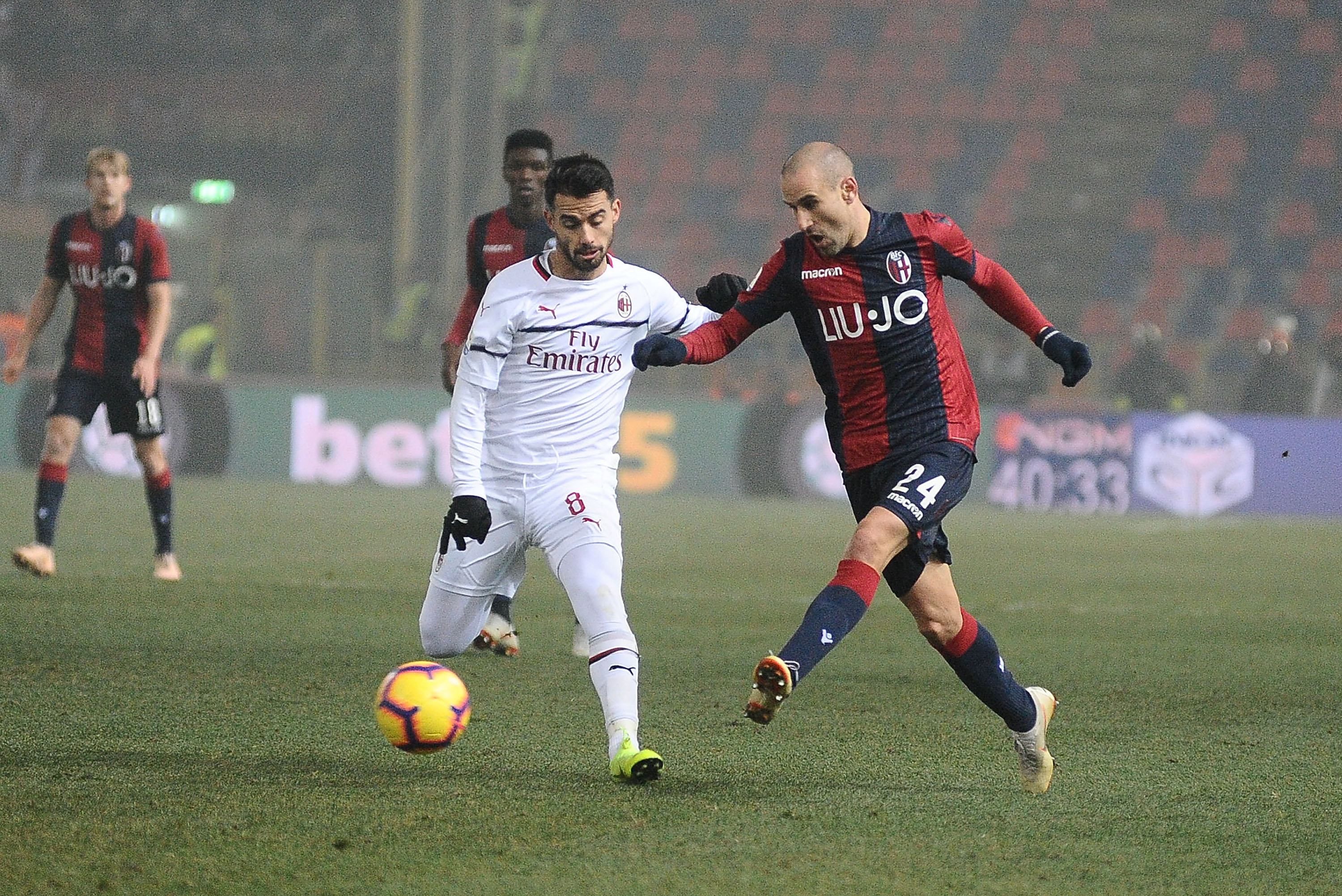 Kessie (6): Played his typical game, except this time a dumb foul cost him a yellow card and now a suspension for the game against Fiorentina in four days time.
Bakayoko (5): Was sent off for two, in my opinion, soft challenges both causing the official to brandish yellow cards. Clumsy game from the player and now Milan face Fiorentina without any starting CM's. Should be fun.
Calhanoglu (5): Not actually bad on the ball like he has been, but his decision making and shot taking were awful, which as the game progressed, began to cost the team more and more. Unfortunate string of games from the Turk.
Cutrone (5): The 2018 Italian Golden Boy winner celebrated the award today by going completely invisible. He was the first taken off today and as much as he loves to be the difference maker, today he was not.
Higuain (5.5): Not much better than Cutrone but at least today Pipita had a few chances. His striking quality has dropped off as well, both chances were fired straight at the keeper.
SUBSTITUTIONS
Castillejo (5): When he was brought on for Cutrone the assumption would be a transition to 433 with him on the LW and Hakan drifting to a trequartista role but that was not the case oddly. Second striker is not a position the Spaniard should be finding himself in.
Mauri (5): The only instant I can remember of Mauri on the pitch was jumping for a header, missing, getting a foul called against him and killing the counter play when the ball was towards a wide open Higuain. More of a criticism against the referee tonight but still, Mauri was nonexistent tonight.
Laxalt (N/A): Laxalt did not play enough for a rating.
MANAGER
Gattuso (4): I have been a strong supporter of Gennaro during his tenure but tonight he did not get it right. Strange substitutes, not changing formation when the right opportunity was there and the decision making of the players shows he has failed them on the training ground. December is the easiest month in Milan's schedule and they are off to a poor start.