AC Milan faced Bologna on Sunday evening and managed a thrilling 3-2 win away from home to make it two wins in a row on the road.
The team is picking up confidence showing their progress under head coach Stefano Pioli, and Krzysztof Piatek got the team off to the perfect start by winning and converting an early penalty.
Theo Hernandez then added a second goal, but he scored an own-goal not long later to halve Milan's lead. Giacomo Bonaventura produced a wonderful long shot at the beginning of the second half which restored his team's two-goal advantage.
A bit of clumsiness from Hernandez resulted into a penalty in the 84th minute which made the final minutes of the game more intriguing.
However in the end, Milan got what they came for and grabbed all three points.
Here are five things we learned…
1. Hard work paying off
Pioli took over Milan in a very complicated manner as the team was heading into a set of fixtures involving games against Roma, Lazio, Juventus and Napoli.
While Milan did not win any of the aforementioned there were improvements in performances, but a lack of points and goals failed to get the justified rewards.
In the last two fixtures, however, Milan have shown the stage that they is at and especially in Sunday night's game against Bologna, with instances of perfect ball movement and positioning by the players.
A lot of forward moves were involving one-touch football which we had not seen in a while and it was truly enjoyable to watch. That was helping the team get out of tight situations quickly moving the ball from one side to another.
The team was looking compact at the back as well, with the two goals coming from individual sloppy mistakes by Hernandez, but the team looks better than it has been in a while now.
2. Jack in the box
After returning from injury Bonaventura was struggling to find his old form, but that does not look like a problem anymore as the Italian is growing into one of Milan's most important players yet again.
He was good at finding spaces and linking up with his teammates against the Rossoblu, with his presence in the midfield crucial for Pioli's men as they needed the experience and composure that he provides.
It doesn't stop there though, as Jack also scored a brilliant long-range goal at the start of the second half showing his ability to play with both feet and surprise his opponents from any situation.
Milan needs to sort out his contract as soon as they can as Bonaventura is a crucial part of this team.
3. Locked and loaded
Piatek ended his six-game goal drought against Bologna after scoring the opening goal through a penalty he earned himself.
While he is still struggling to score from open play, it was slightly different this time around as the Pole was more involved in the game, winning aerial duels and holding the ball up well generally.
The Pole is certainly still not looking sharp as last year, though at least in this game he offered more in terms of his overall game and chemistry with the team.
Hopefully rumours about the potential return of Zlatan Ibrahimovic are giving the 24-year-old stimulus to up his performance if he wants to keep his starting spot, but he has to go back to scoring on a weekly basis.
4. Another missed chance
Franck Kessie was given the chance to prove himself by being given the nod over Rade Krunic, yet unfortunately he did not impress as he was arguably the worst performer in the Milan side again.
He was often ineffective when given the ball, and while the Ivorian has always shown glimpses of his talent it currently looks like he needs to go down the pecking order with the likes of Paqueta and Krunic seemingly better options at this stage.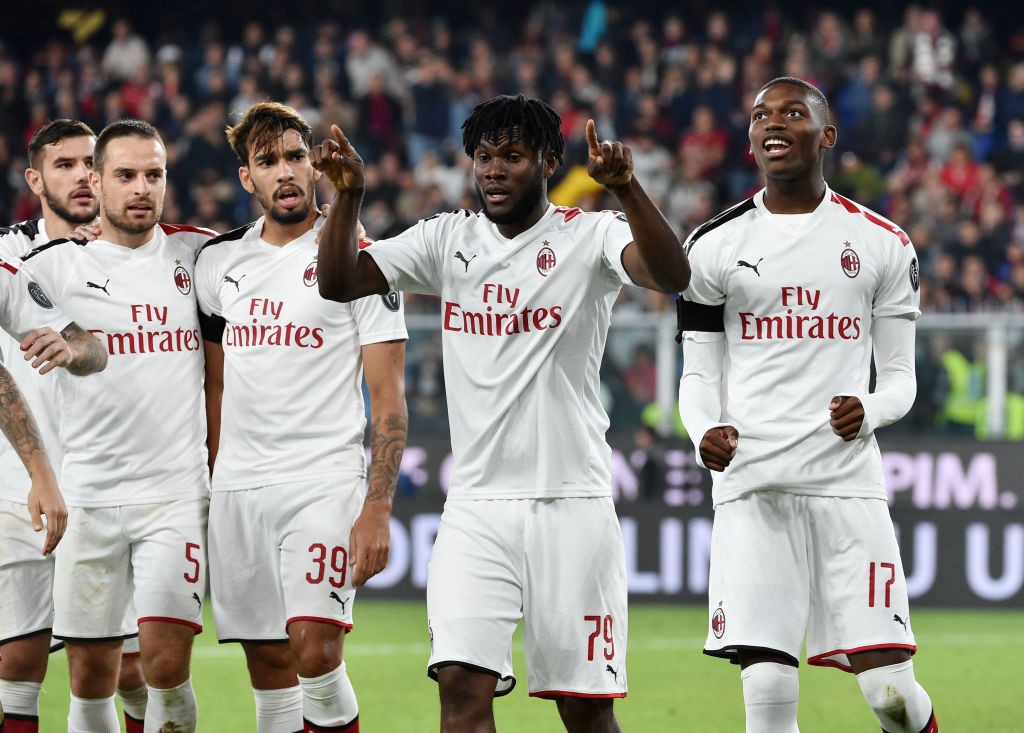 The team having has squad depth in that particular area after what seems like a few seasons without, so it would not even be a gamble to bench Kessie as he will have time to reflect, work harder and improve so he can help the team in the future, but surely he is not the best pick for the midfield as of now.
5. Suso finding stability
Suso has looked much more consistent under Pioli in the last few games and his overall contribution to the team appears to be increasing game by game.
Yes he is not picking up goals and assists every game as Milan fans would expect him to do at his best, yet his vision inside the final third is something that appears to be important to Pioli.
The winger has looked creative when on the ball, linking up with his team-mates and finding space perfectly. He managed to provide a lovely through-ball for Theo's goal – the latest example of what he can do when playing with confidence.
He does not look on fire by any means, but it is surely better to have a player at an above-average level for the whole season rather than having one disappear in the second half of that same season as Suso has done before.
Two games are on the horizon before the Christmas break, namely Sassuolo at home and Atalanta away, and they present a real chance for Milan to build some positive momentum ahead of 2020.