Emil Forsberg had the best season of his entire career with RB Leipzig in Bundesliga. Therefore, it is no surprise that he has caught the attention of big clubs, with Milan being one of those. 
Twenty-two assists, more than any other player in Europe's top five leagues, perhaps gives you a taste of how well Emil Forsberg has performed in his first Bundesliga season, with a team that he helped promote, to begin with. 
When joining Red Bull-owned German side RB Leipzig in 2015, for a fee of barely €4m, many did not know what to expect from the Swede. Neither did many know that he was about to become a key player for Leipzig in their quest for Bundesliga promotion, which they reached in just one season.
Forsberg managed to do what many Swedish players had failed to do in Germany in recent years; succeed. With that, he not only showed the world his qualities but also fought off the demons that many Swedish players feared to face.
His fantastic performances with Malmö FF in Allsvenskan also earned him a spot on the Swedish National team. In his competitive debut for the National team against Liechtenstein, Forsberg scored a beautiful goal, which was incorrectly ruled out for offside. Little did we know, that was just the first of many good performances.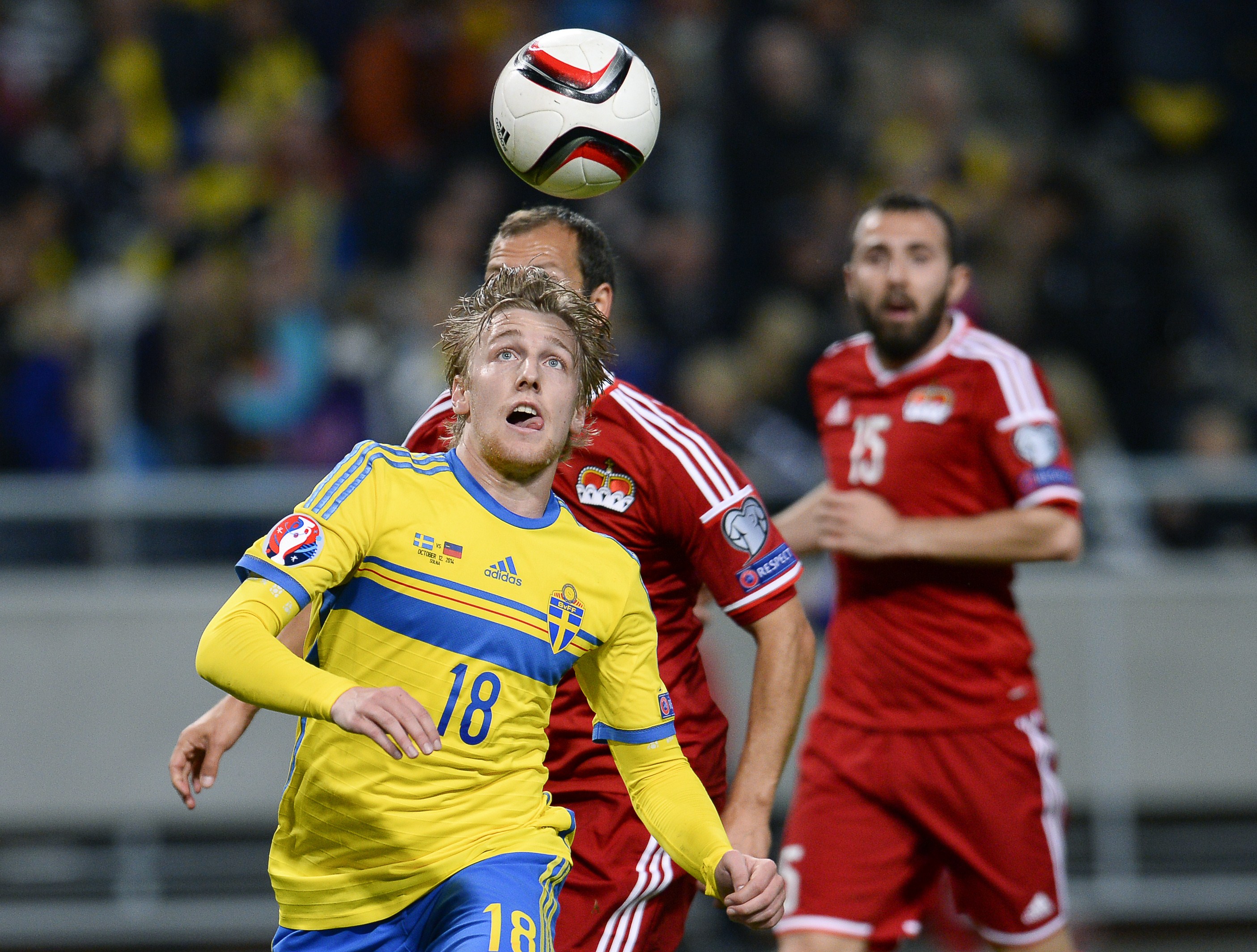 After just one season in Germany, Forsberg managed to establish himself as one of the best players in RB Leipzig, as well as the Swedish National team. 
During this past season, Forsberg continued to develop the good form he possessed during his first season Leipzig, thus attracting interest from many big clubs. The latest club to be linked with the pacey winger is AC Milan, who are in search of a player for the left side, as Keita remains firm on his desire to join Juventus. 
Then, why Forsberg you may be thinking. Well, for me and most fans who have seen him play, it's a no-brainer. With his technique, movement on/off the ball, passing and shooting, he represents a player with fantastic qualities. In fact, he reminds me a lot of current Milan player Giacomo Bonaventura.
Both can play in numerous positions and are very similar in terms of style. For Forsberg, his dribbling with the ball has become his big strength, as he easily can get past his man in one-on-one situations. His movement has also been one of his main assets and he more than usually finds himself in a good position when receiving the ball, as from there he's very quick to turn towards goal and create something of it.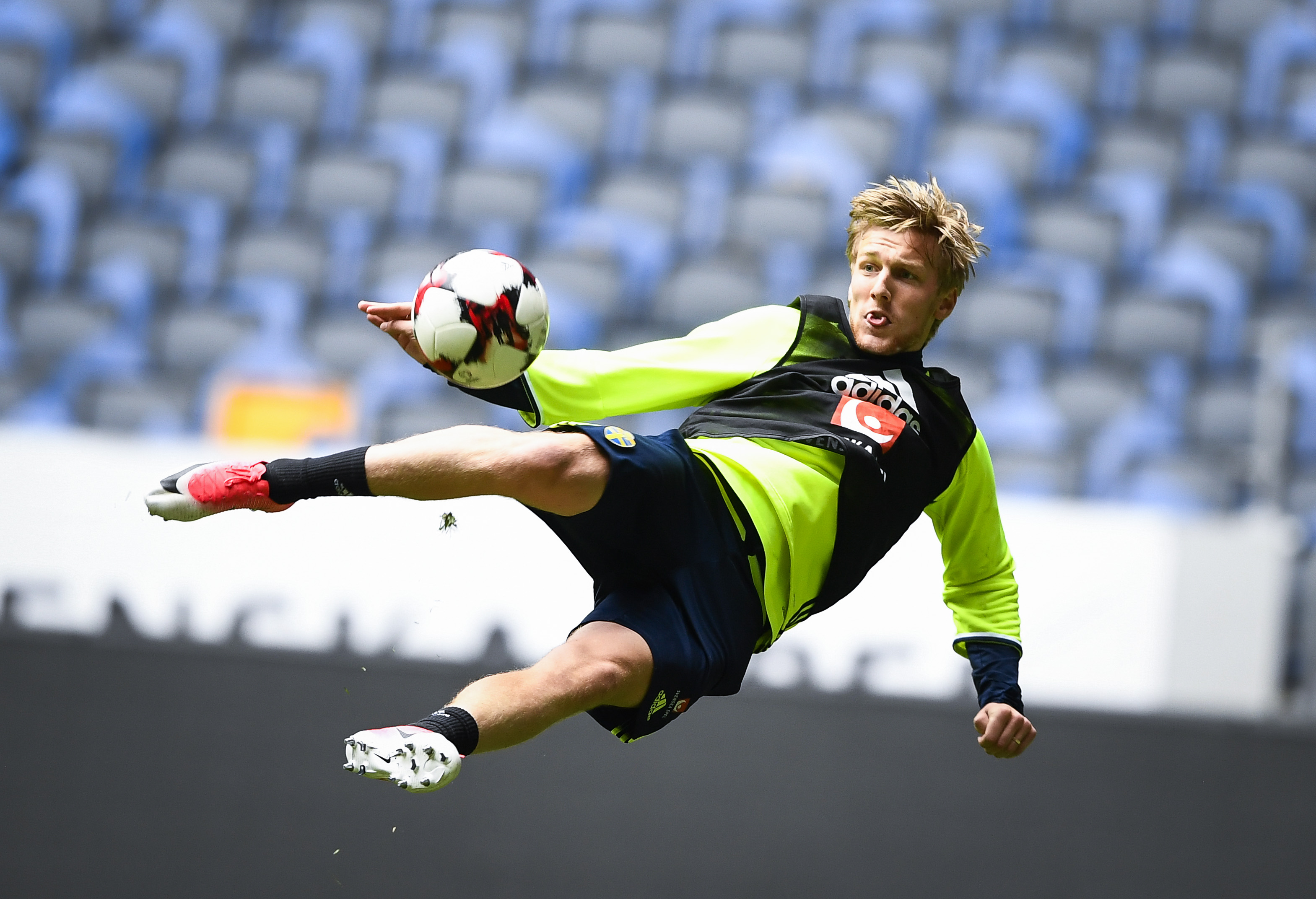 This is something that AC Milan have lacked ever since Bonaventura got injured early in February. Now, with Bonaventura being fit again, it would be fantastic if the Rossoneri could have both on the pitch. In a 4-3-3, Forsberg could play on the wing, while Bonaventura could return to being a mezz'ala.
However, one of the big differences between Forsberg and Bonaventura is the acceleration, which is an element where Forsberg outshines Bonaventura. 
That is yet another reason to why it would be fantastic to have Bonaventura in the midfield and Forsberg in the attack, as although they're similar, they would also complement each other very well.
This constellation would also let Milan act as a constant threat to the opposition, whereas they would get many chances in return. This is something that is crucial, as we don't want to rely on one single player next season. 
Moreover, Forsberg has also made a name out of himself on set pieces, thanks to the magnificent sidefoot-technique he possesses. In other words, he's more than comfortable with taking corners, free-kicks and penalties. AC Milan missed five penalties this season and to bring in a player like Forsberg would ensure that won't happen again. 
Potentially, we could have Suso, Bonaventura and Forsberg on the pitch at the same time, all of which have made a career out of contributing with key passes.