Giacomo Bonaventura believes that Milan's Supercoppa victory "repairs years of hard work" as Milan beat Juventus in Doha.
Mario Pasalic scored the decisive penalty kick in the shootout as Giorgio Chiellini and Giacomo Bonaventura goals resulted in the match ending 1-1 after extra time.
"I am happy, because in recent years we've really suffered and the results didn't come, but this joy repays us for all those years of hard work," Bonaventura told Rai Sport.
"It was a striker-style goal, wasn't it? I'm happy to have scored past Gigi Buffon, which is almost impossible! We had many lads here who were really hungry for success and we sacrificed ourselves for the team.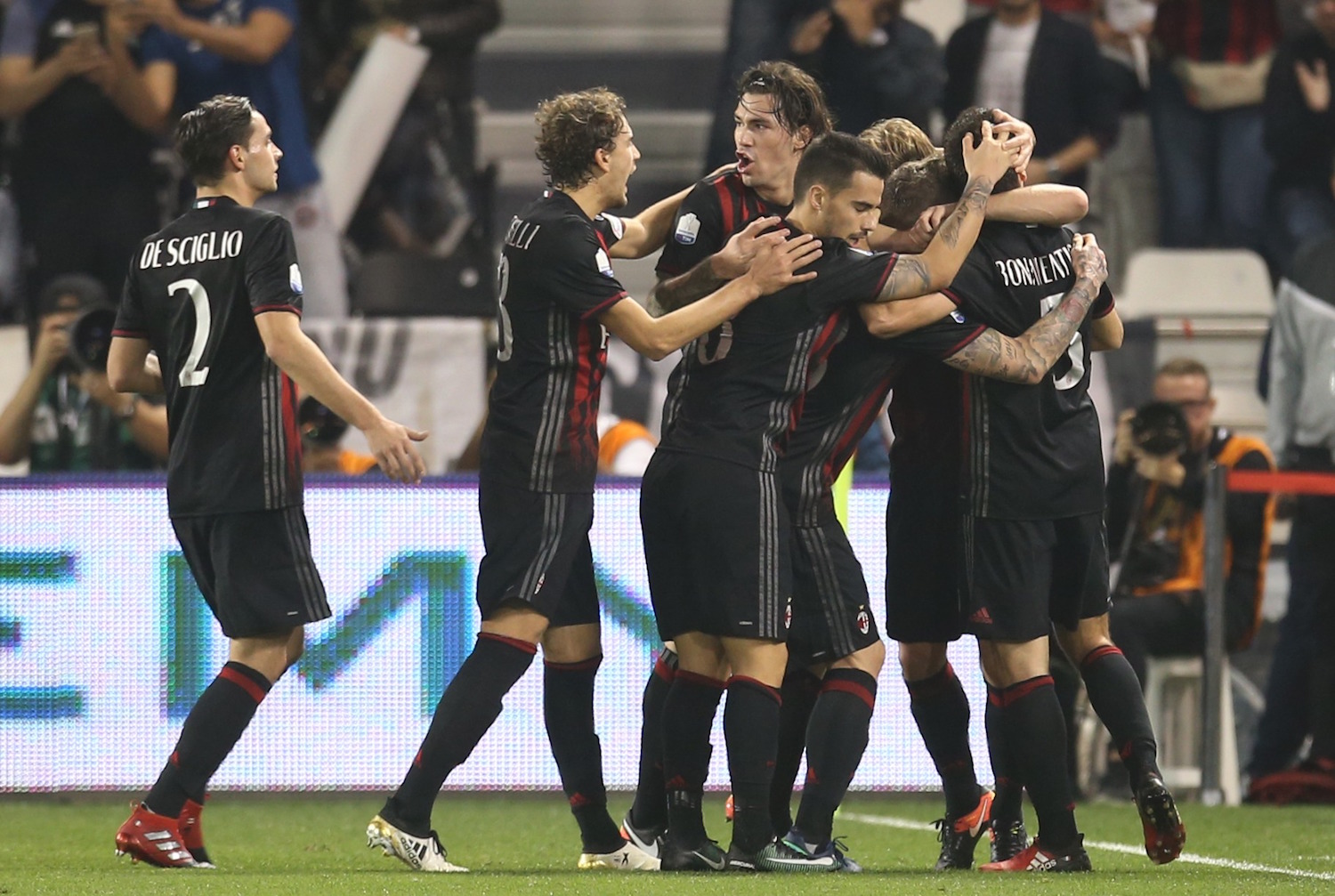 "We knew Juve were strong and could pin us back, which they did in the first half, but we also proved that we've got quality and this game gives us more confidence and self-belief that we can compete with sides like Juve.
"It was a great performance all round. Vincenzo Montella has done a good job since arriving, but we must also thank Sinisa Mihajlovic, as he took us to the Coppa Italia Final last season and is a great boss. We also thank Cristian Brocchi, who gave us a hand at the end.
"If we are here, it is thanks to everyone's hard work and we leave nobody out. Now we enjoy this moment and hope to build for the future."