AC Milan captain Leonardo Bonucci joined Montella in today's press conference ahead of the Europa League clash with Rijeka on Thursday. Here's what Bonucci had to say. 
On the last 72 hours: "The past 72 hours have been very intense, but you have to expect this when you're wearing such an important shirt. What happened in Genoa is not how we wanted it to go obviously. 
"I'm loaded enough to continue and improve my physical and mental condition. I have the desire to be part of this team and to be an important player. "
On the formation: "I'm calm, this dilemma has always been part of my career. Many say I did well at Juventus in a back three but in Europe, we played with a back four.
"I also played in a back four at the Euros and at Bari. I'm at full disposal for the coach, the formation doesn't matter. I can play and do well no matter what formation, not only in the 3-5-2. I have to become a leader of this team."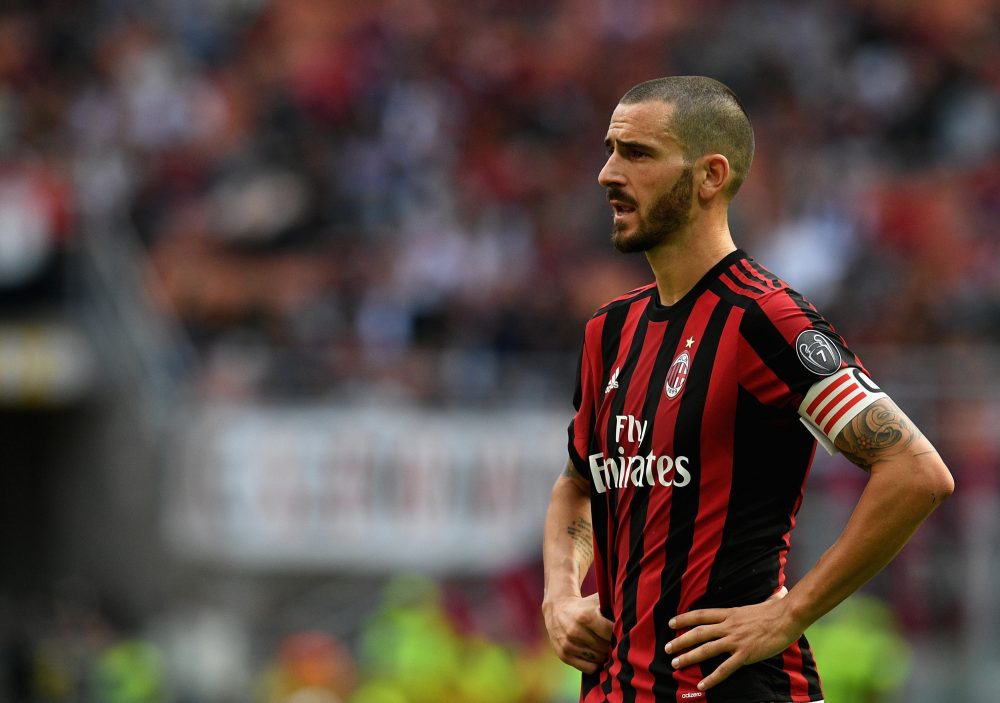 On the attitude: "I continue to live with hunger and stimulation. We're a new team and it's normal to stumble in uncomfortable situations.
"We have to learn more about the focus on recovering for the next game when playing every three days. What happened in Genoa has been an important lesson for all of us."
On his start at Milan: "I'm not satisfied because I've made several mistakes. As said before, I want to respond on the pitch to everything that has been said. I've always considered criticisms as a stimulation to improve.
"When I chose Milan, I knew that there would be a change. The sent a message for the whole Milan environment. Milan must be Milan and overcome obstacles. There is no time to look back and we have to bring Milan into Champions League and fight for the top positions in Serie A."
On Sampdoria game: "I was angry, but what we said in the locker room has to stay between the players. I'm sure this group will form in short time and results will follow."
On the potential of the team: "We will always have to give our best every day, these players are very hungry. If Champions League is a must? Yes, absolutely."