There has been a concerning pattern that has emerged recently regarding the way that AC Milan concede goals. It has been well documented that individual errors are occurring, but there are even causes of this too.
As our writer Stefano Sartori notes in a Twitter thread, what stood out with the Udinese opening goal is how it happened through a similar pattern to the first goal Sassuolo scored against Milan – the thunderbolt from Scamacca  – and it is not solely down to Bakayoko and Bennacer.
It all starts really with the shape in the Rossoneri's build-up play. Now as much as we love the way that Pioli wants to build attacks in an untraditional way by keeping the full-backs pressed up high as if they are wingers – it comes with a massive risk.
This, in combination with our midfield being spaced out and attack pressed high, basically means we have a lot less players in our half when building those attacks.
This is a sign of confidence that the players who build Milan's attacks are faultless and rarely make mistakes. Even if they do make a mistake, they can recover the ball quickly and effectively. This is where the goals against Sassuolo and Udinese come in.
As seen below, Bakayoko collects the ball with a press automatically on him. His back is turned to the open field and rushes a ball straight into their press. Now, Milan have a problem.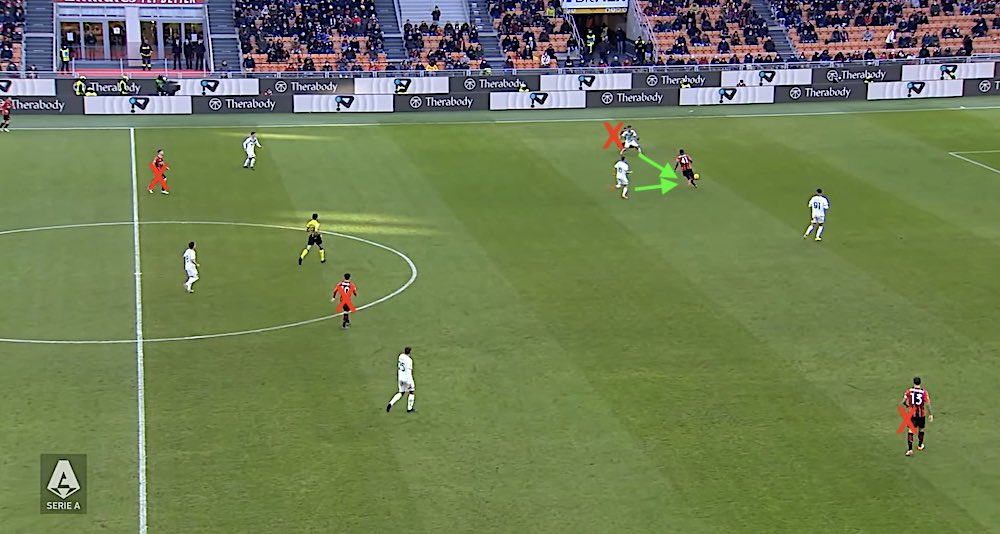 Equally the rest of this move is a combination of rushing to the Sassuolo attackers and what's left of the defensive players being picked apart for an eventual well taken goal by Scamacca.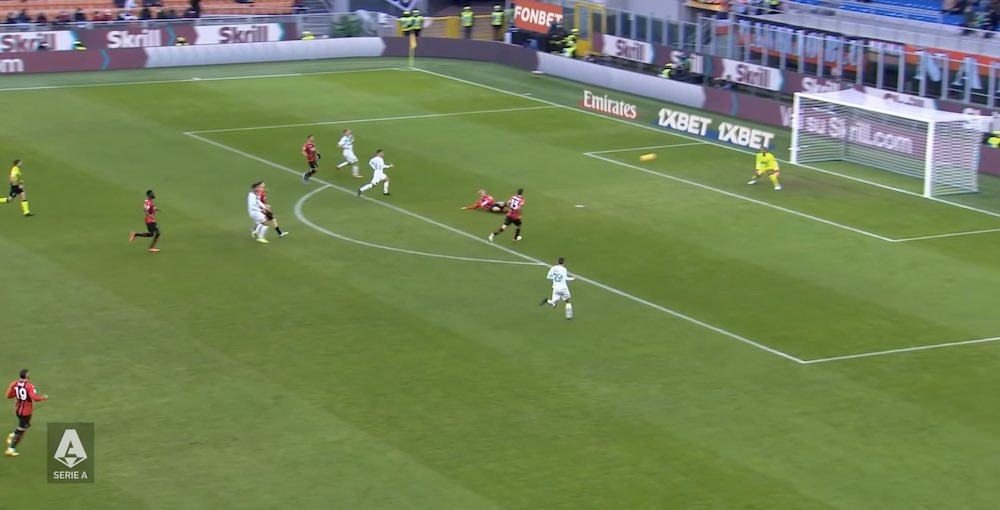 Now we have the game in Udine. Bennacer tries forcing the ball through the middle of the field, when a quick scan of the field shows a press that is very compact and narrow with wiser options to the side or over the three-man central midfield pack. This once again forces another massive error.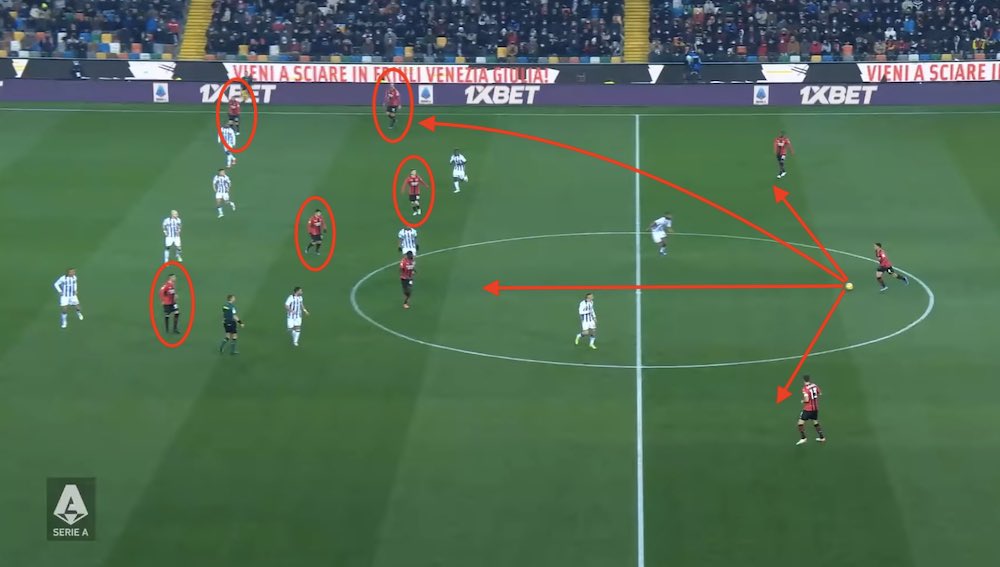 Even the fact Bennacer does not hold his position and strides forward after the ball is made is part of the string of errors. He has to be aware of what is behind him (absolutely nothing) and must know that there is a gaping whole in between both Tomori and Romagnoli because he has slotted in as the middle centre-back.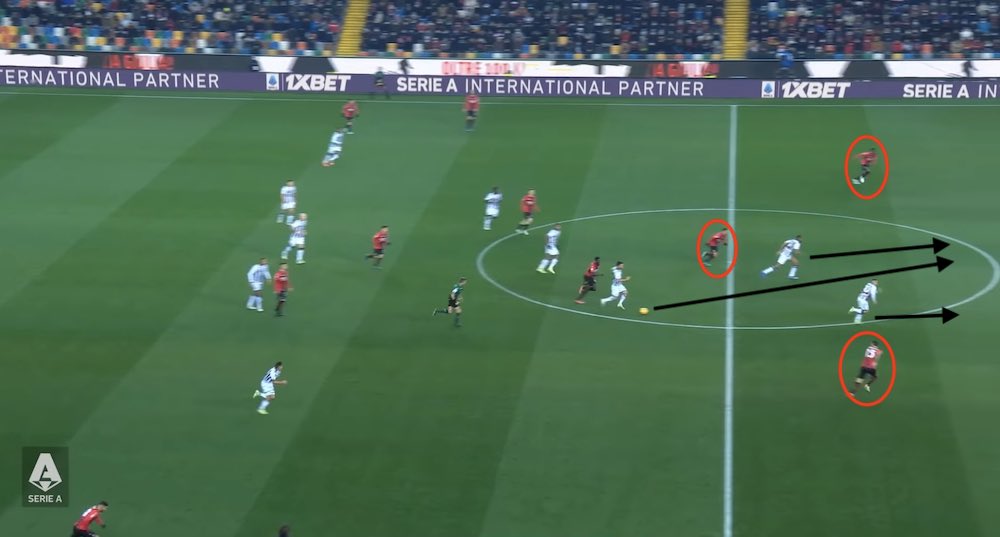 As the season went on last year Pioli found that some patterns of Milan's build up play became predictable, so he found ways to diversify things. This includes the way we see these scenarios here. But for this to be consistently effective, the quality of the players needs to be high and mistakes low.
There have been too many occasions now that the Rossoneri have conceded sloppy goals from self inflicted errors. This isn't the fault of Pioli but more so on the players he's entrusting to do the basics of football correctly, and while the approach runs this risk and mistakes can happen – especially with fatigue – it highlights the importance of the double pivot.
---
READ MORE: Udinese 1-1 AC Milan – Five things we learned – toothless, error-prone and tired