AC Milan defender David Calabria spoke to Milan TV about the win over Atalanta, his former coaches and a number of his team-mates.
The Rossoneri consolidated their Champions League spot with a vital come-from-behind 3-1 victory over in-form Atalanta on Saturday night.
"The game vs. Atalanta was fundamental against a direct rival," he told Milan TV.
"There were several games where we could extend the gap but we didn't do. This time we managed with an excellent performance against a team going through a positive run like us.
"There are genuine guys that have arrived with the desire to work. They never claimed anything, they always give 100%. Had Kris [Piatek] not scored that fantastic goal we don't know how the game would've gone, he was behind the turning point.
"It's always better for big teams to have two players that can give a lot in the same role, it also depends on the form. I played with him in the national team."
Calabria is part of a back four that has been in fantastic form for Milan as of late – so much so that he is keeping €24million signing Andrea Conti out of the side.
"Me and Conti can alternate between the right back and right midfielder roles without a problem.
"With Montella I started playing almost always then I had a serious ankle injury. With Gattuso we work a lot on the defensive lines and the results can be seen. As a player and as a man within the squad he has given me so much and can still give so much.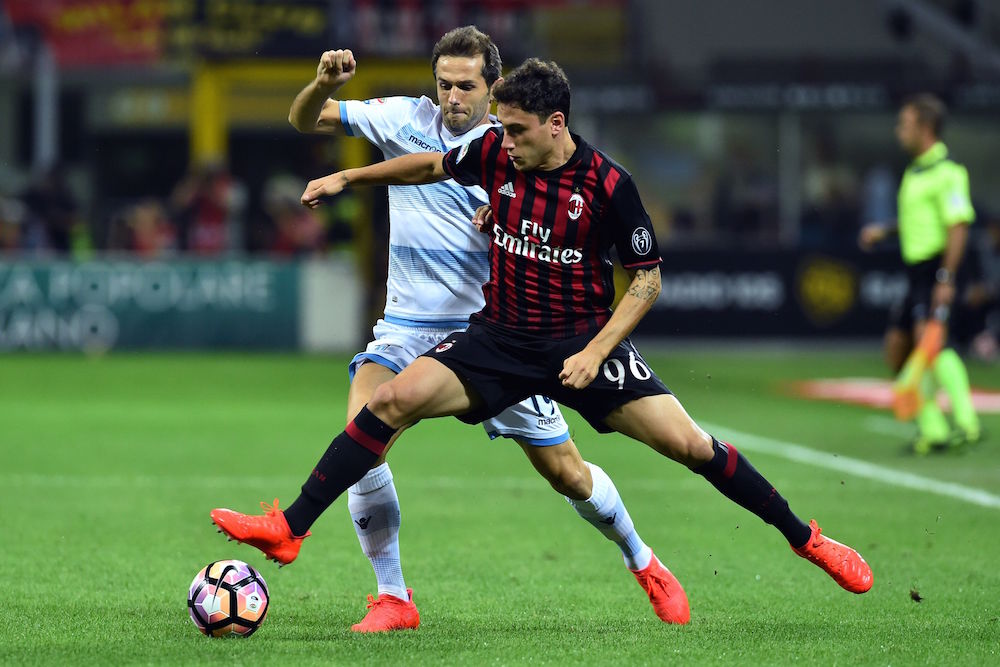 "I started the 2015/2016 preseason with the team several clubs wanted me. The coach noticed me and after a friendly game and said he would keep me. I could've left on loan but the coach gave me confidence and kept me in the squad."
Tiemoue Bakayoko has also been a revelation after his initial struggles, to the extent that his €35m right to buy in the summer looks like a steal.
"I didn't think Bakayoko would do so well, he had an incredible explosion. He is a tank on the field, he can do whatever he wants on the pitch with that physique.
"He is fantastic, him & Franck [Kessie] allow me to go high and cover for me. With Piatek we seek the depth"