It was supposed to be a season of celebration for AC Milan fans, and for the most part it was. However, Antonio Conte's exploits with Inter slightly overshadowed the Rossoneri's return to the top table of European football.
With Conte's inevitable explosive exit out of the way, Inter have dropped dramatically in the football betting odds to retain the Scudetto next season. Could this pave the way for Milan to take advantage of their city rivals regression and the turmoil in Turin?
Quite possibly, but only if the Rossoneri can manage to improve upon the following areas…
Mike Maignan has to be good
In early June, Milan director Paolo Maldini confirmed that the 22-year-old dominant 'keeper Gianluigi Donnarumma will be leaving the club when his contract expires. At the time of writing, Donnarumma's next destination has not yet been confirmed, but by the time you read this Italy's No.1 will most likely be a PSG player.
Last season, Simon Kjaer and Fikayo Tomori were excellent in the centre of defence for Milan, but their jobs were made easier by the fact that they had one of the best 'keepers in world football behind them.
Next season they will not have that privilege, with former Lille 'keeper Mike Maignan stepping in to replace the outbound Donnarumma.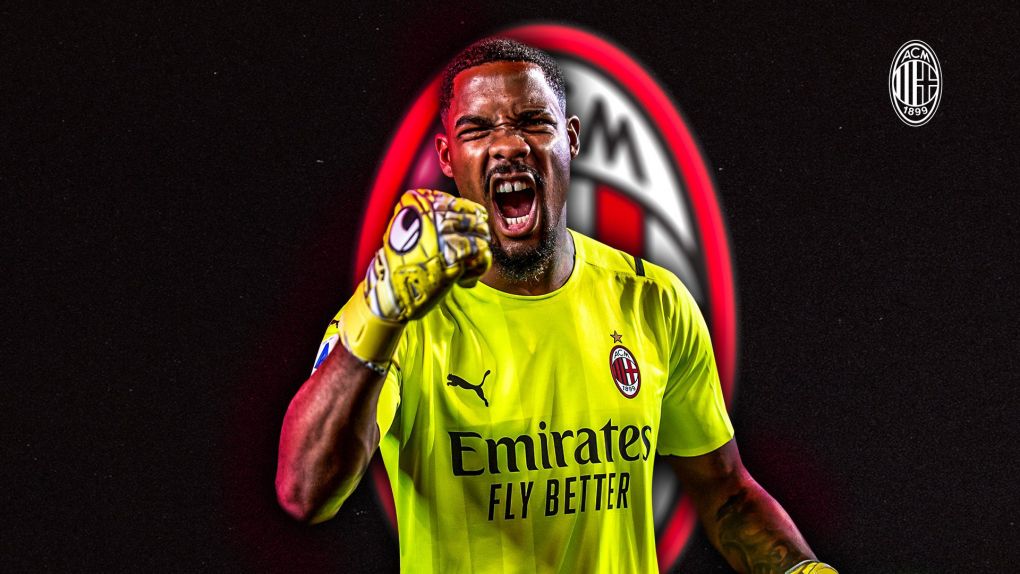 Maignan will join the Rossoneri full of confidence having been part of the Lille team that secured an unexpected Ligue 1 title in France last season. In terms of talent, he is clearly a promising 'keeper having been named as Ligue 1's Goalkeeper of the Year in 2018-2019.
If Milan are to go one step further than their second-placed finish last season, Maignan will have to demonstrate form capable of making Didier Deschamps rethink his goalkeeping selection.
Buy guaranteed goals
Last season, Zlatan Ibrahimovic returned to Serie A and had a phenomenal impact on the Milan squad. Whilst the 39-year-olds performances for the Rossoneri were a cause for celebration, his importance to the side was also a cause for consternation.
If Milan are to challenge for the title next season, they need to have more of a goal threat and thus, less reliance on Ibrahimovic. The Swede missed 22 games for Milan last season with injury and will undoubtedly miss a chunk of next season too.
Therefore, bringing in attacking talent to supplement the Swedish striker's goals is an absolute must for the club. Brazilian wonder kid Kaio Jorge, who was bizarrely linked with English Championship side Huddersfield Town last season, is reportedly high on Milan's list of targets.
Interest in the Brazilian is high though with Juventus, Real Madrid and a handful of English clubs reportedly all interested in the 19-year-olds signature. If Milan fails in their pursuit of Jorge, they will quickly need to turn their attention to another striker capable of chipping in with a minimum of 10-15 goals next season.
Finalise Sandro Tonali
The decision to let Manuel Locatelli go to Sassuolo is looking worse and worse with every passing Italy game at Euro 2020. The man Milan chose to replace Locatelli in midfield was Sandro Tonali who joined on loan from Brescia last season and performed quite well in the middle of the Milan team.
The Rossoneri have already solidified the spine of their team with the permanent signing of Fikayo Tomori from Chelsea. Getting a permanent transfer over the line for Tonali will only further strengthen Milan's spine and give them some much-needed solidity to compete in domestic and continental competitions next season.
Upgrade right-wing
26-year-old Spanish winger Samuel Castillejo was Milan's main option at right-wing last season, and it would be no exaggeration to say that he struggled to excite supporters.
The former Villarreal man may have been a good option for the old Milan side, who were seeking to fight their way back into the big time.
Now that the club are targeting a title bid and a decent showing in the Champions League, they will need an upgrade in that position. Alexis Saelemaekers who stepped in at times to cover looked solid and dependable, but Milan will now need those qualities in addition to creativity and end product from their right-winger.
Hakim Ziyech has been mentioned as an option for Milan as he could be allowed to leave Chelsea on loan. That operation would require a lot of patience, though, as the English side most likely won't open to a loan until late August.
Can Milan fans expect a title bid?
If Milan make all the changes to their squad that have been cited in this article, can fans realistically expect a title bid from this team? Yes, definitely. Inter are currently in turmoil following the exit of Antonio Conte and things at Juventus show no signs of improvement in the short term.
That represents a real opportunity for Milan to improve upon their second-placed finish last season and win their first Scudetto since 2011. One of the key challenges though will be how the Rossoneri prioritise the Champions League. A return to Europe's premier competition after a 7-year hiatus could distract the team from their domestic duties.
As things stand, the squad does not seem capable of fighting successfully on both fronts, so if serious depth is not added to this squad, Piolo may have to prioritise Serie A over the Champions League. If that results in the Rossoneri winning the Scudetto, there will be few dissenting voices amongst the fanbase.
READ MORE: Serie A announce schedule of 2021/22 season will be asymmetrical