Milan are officially in a bad spot. All the glory found in the first half of the season has been forgotten and nightmares of recent seasons have crept into mind. Is there anyway to turn this around?
Four consecutive losses in all competitions and five straight games without a victory. As a fan there is no worse realization than this. How did we get here? Is the season salvageable? Can we fix the problem?
This squad seems to be a completely different one from the side that challenged Roma in the "Battle for Second Place" just two short months ago.
Since that loss to Roma, Milan have earned one league win, two draws and three consecutive league losses. On top of that, there was the exit from the Coppa Italia.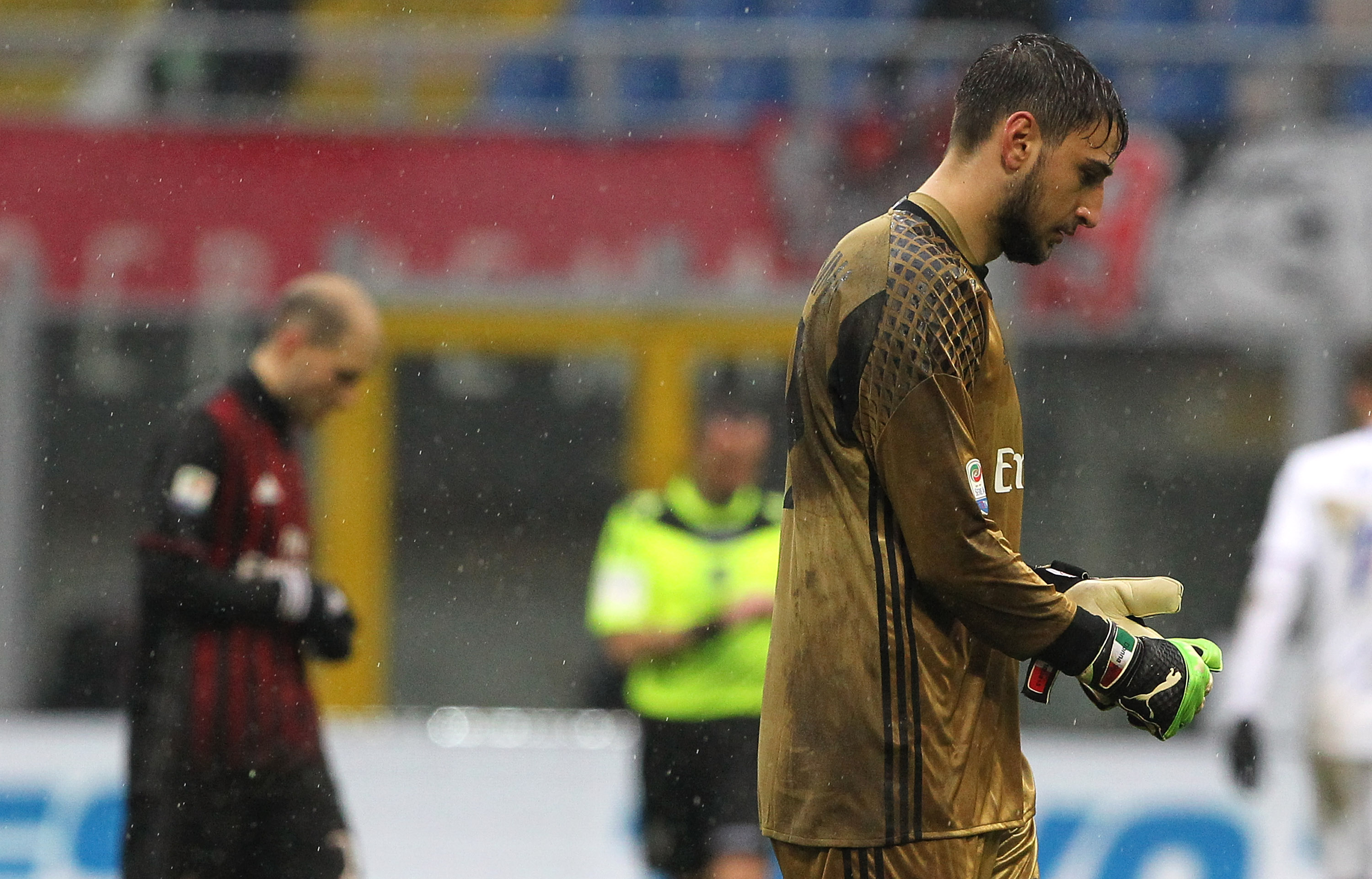 Ever since the Super Cup win there has been this idea that everything will be fine because we have a game in hand. "Just win this next game and the game against Bologna too and we are back in the picture!" Unfortunately for Milan fans, that lifeboat has sailed away. The game in hand is our next game in just three days time and we've yet to gain those crucial three points from any game before it.
To be fair, Milan played hard and strong against a Napoli side that is a plain better team. That was a game most expected a loss but hoped for the best. The real revenge tour was slated to begin against Udinese.
Udinese as we all know, defeated Milan at the start of the season and then again last week. During the game we lost key players. Arguably the most vital player in the squad, Jack Bonaventura was sliced down early and required surgery.
His season is over.
Mattia De Sciglio, made his return from injury during that game and was also struck down and out. His season is in question. Then during the lead up to this Sampdoria game, Luca Antonelli, Davide Calabria, Ignazio Abate all got injured.
Milan played the game without a proper full back and it showed. We went into this match at a disadvantage and honestly should have won regardless. Chances a plenty, most hitting the woodwork or the ball was chopped by the player. Ultimately a penalty was our downfall.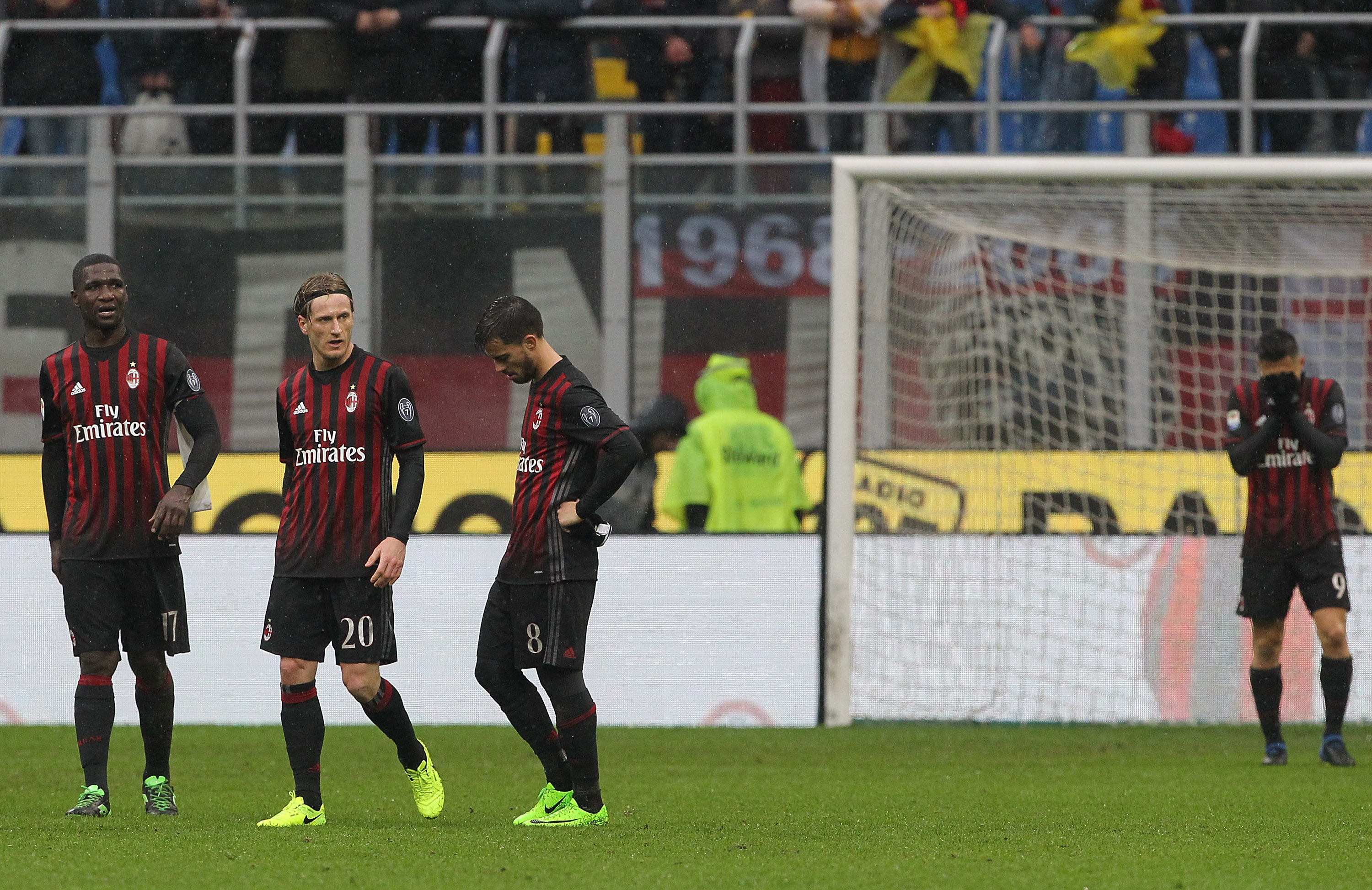 That brings us to where we are now. Eighth place. Best case scenario, we beat Bologna in our coveted "game in hand" and we move back up to where we were before today, seventh.
So how do we solve these problems? Changes need to be made. Things have gotten stale and predictable. When we see Suso with the ball we all know he is getting to the edge of the box, pausing for a split second, then cutting to the inside of the defender for a quick release curled effort. Lately that has not worked. Teams know what he is doing and know how to counter it.
Deulofeu has many similar characteristics as Suso but being deployed on the left is not what he is used to. Switching our two Spanish wingers is a possibility. Gerard looked much more alive when he shifted to the right and Suso fell back to a Trequartista role.
Bacca is another player that needs a change. Fantastic goal poacher. Last season showed his prowess but week after week it is apparent he does not mesh with Montella's style.
Bacca should be staying on the shoulder of the defender waiting for the ball to come his way but in this system we build from the back. It forces Bacca to track back to get the ball and requires him to create his own run of play. Something he is not savvy to.
Solution? Right in front of our eyes, and the fans know it. Gianluca Lapadula; hard worker, fan favorite and has a knack for creating. He fits the system and should be utilized and rewarded for it.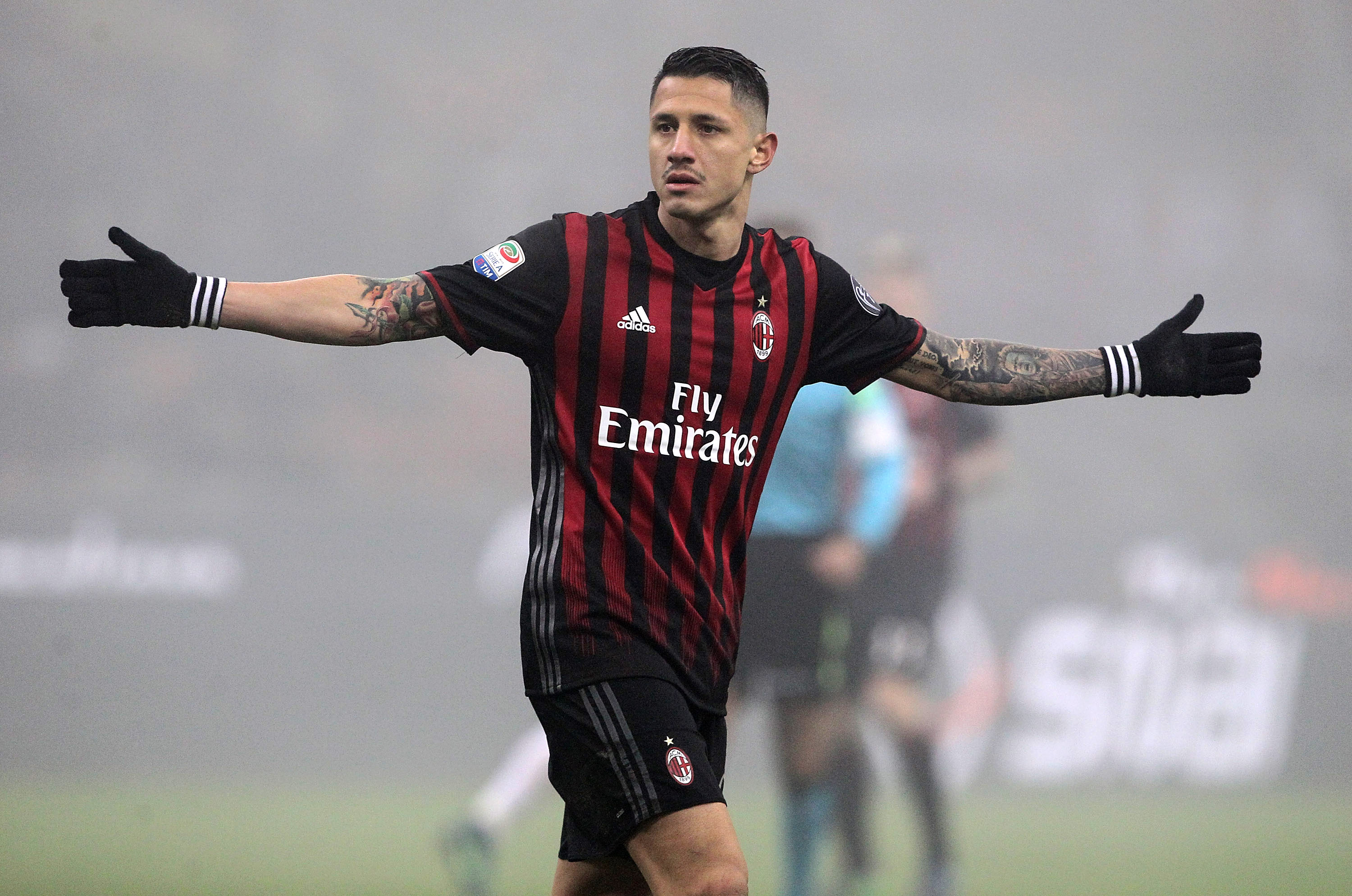 The formation is tried and true but the players at our disposal severely limit the success of it. Without Giacomo in the midfield we are left with ultimately mediocre options.
I propose a switch to a layout less dependent on a flat midfield to a more robust and diverse 4-2-1-3. Utilizing Sosa and Locatelli side by side in a dual pivot Regista system, eliminates the excessive wear and tear to a single player in the center. Also this prevents us from fielding lazier players or ones that are not quite capable yet.
So now in our hypothetical system we have a starting line up like this:
Romagnoli is the best in the business when it comes to line cutting. With the addition of a fourth line, the ball can seamlessly bypass the Registas and find Suso or a forward without much hesitation. Suso showed today he is crafty as a Trequartista and in my opinion this role allows him the grace to break monotony.
With the arrival of Ocampos and a decent showing in the few minutes he has had so far; it only makes sense to deploy him on the wing as well. Now we have a four man attack, all skillful on the ball, all capable of creating their own chances and a midfield that locks down the pitch.
Do I believe this will change everything and make us contend once again? Probably not. I do however believe changes need to be made in order to find our ground.
With the arrival of new ownership looming ahead, all fans are looking forward to next season but there is still a lot of fight left in our boys this year. We cannot give up on them now when they need our support the most.