Former AC Milan player and manager Fabio Capello has claimed that Zlatan Ibrahimovic is up there with Cristiano Ronaldo and Lionel Messi in terms of his career.
The Rossoneri went into 2020 battling to get into the top half and go into 2021 top of the Serie A table having embarked on an unbeaten run of 25 games in the league – something not even people who play casino games could probably have predicted.
Capello spoke to MilanNews about a number of different topics related to the current Milan side and in particular the team's resurgence in 2020, with the questions and his answers translated below.
Pioli and his work are now on everyone's lips when his fate, almost a year ago, seemed sealed. In your opinion, was he better mentally or tactically by insisting on 4-2-3-1?
"I believe the tactic comes from the mind. It is necessary to enter the minds of the players who understood and liked that game system considering that it made them all perform at their best. This is a very important thing.
"I am very happy that Pioli remained above all because too hasty decisions were made. There was Maldini's skill and determination to maintain continuity in the work done and the results prove him right."
You rightly mentioned Maldini who is now an esteemed AC Milan director. Did you expect such a performance in this role and how do you rate his work so far?
"With Paolo I have a relationship of great esteem and affection, having had a great friendship first with Cesare and then with the whole family. That he could do things right was understood because he is an intelligent and modest boy. That he could do so well in such a short time was amazing.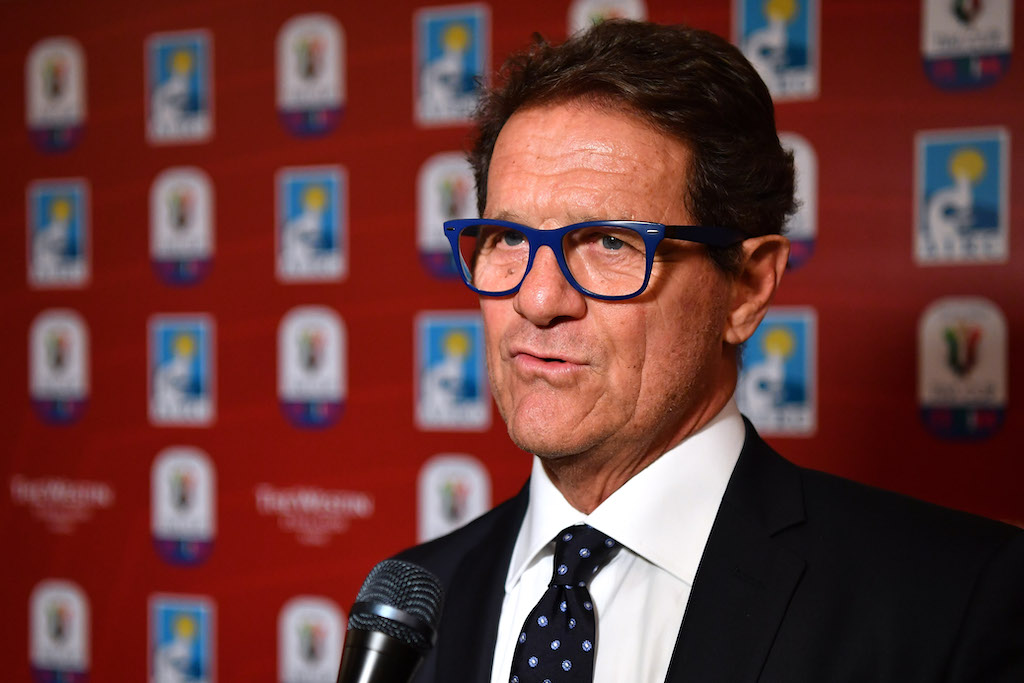 "He managed to approach this role with the talent and precocity with which he made his debut on the pitch, making himself ready immediately. I coached him at 16 in the Primavera and I know something about it. I am very happy that they have awarded him as the strongest left-back in history.
"Finally some awards have also arrived for the defenders even if in my opinion there is no award in Baresi. It is not possible to understand the value of these players and how much Franco and Paolo have been above all the defenders in terms of value."
Among Maldini's choices, together with Boban and the Rossoneri management, there was the desire to buy Ibrahimovic. Did his performance surprise you?
"No, he absolutely did not surprise me. He is a proud professional and always wants to show that he is the strongest of all and that he is capable of enduring over time. He manages to do it because he is an absolute champion and has the head to be able to continue.
"He still has the incentives to stay on the pitch, to sacrifice himself and to be able to work and in this sense he is an example for everyone and for the whole team. He is a player capable of making a difference and we have often forgotten about him when we talk about the greatest ever.
"We often talk about Messi and Ronaldo but these players have nothing to envy. He has technique, strength and with the stature he has he is capable of doing incredible things. The mobility he has is impressive, the agility he still retains at his age despite having had some serious injuries."
In his career he has coached incredible full backs like Maldini and Roberto Carlos. Milan now have a very strong side like Theo Hernandez…
"This time Real Madrid made the mistake that Inter made with Roberto Carlos when I bought him in my experience with Los Blancos. I took Roberto Carlos to Madrid surprised that Inter wanted to sell him and I think it was the fastest purchase in history: in less than 24 hours I had bought him and had signed the contract.
"Real Madrid made the same mistake that Inter had made with the Brazilian at the time or they thought that Theo Hernandez did not know how to mark. They didn't take into account this player's quickness and speed other than his ability to improve. Theo is a very strong player."