AC Milan owner Gerry Cardinale has revealed in detail his plans to change not only the way that the club has been run in the past, but also the face of Italian football.
Cardinale recently celebrated an anniversary with Milan, more specifically one year since his fund RedBird Capital Partners officially completed the acquisition of the club from Elliott Management just over a year and two weeks ago.
Trying to condense Milan's rollercoaster summer is difficult, but essentially Zlatan Ibrahimovic retired after the last game of the 2022-23 season, Paolo Maldini and Ricky Massara were sacked as directors, fan favourite Sandro Tonali was sold in a club-record deal and then 10 signings followed.
It is those signings and the improvement of the squad (on paper) which have Milan fans eager to see where this season goes. Three wins out of three is a good start to the new campaign, but the toughest test comes tomorrow against Inter.
Cardinale spoke during a long interview with Corriere della Sera's '7' magazine, with the interview also made available online and translated below.
The first image we saw of you, a year ago, is a photo in which you are in Piazza Duomo with the fans celebrating the Scudetto. You had not yet bought Milan, why did you go there and what did you understand from that experience?
"In reality we had already defined everything, but we had decided not to make it public before the last match so as not to interfere. There's a backstory that no one knows: my dad used to send me to Italy when I was a child.
"I was here in 1982 when the Azzurri won the World Cup. I was watching Franco Baresi, Daniele Massaro, Paolo Rossi, I had their poster in my room, I'll have to talk about it with Franco and Daniele!
"I was in a small town in the province of Salerno, Santa Maria di Castellabate, I celebrated with the fans on the street, I was 15 years old and I had never had an experience like this.
"This is why I went to the Duomo, it was like reliving a very emotionally strong moment; a very intimate feeling. That photograph reveals my being passionate, but not emotional, there is a difference."
Explain it…
"The emotions belong to the fans, my responsibility requires me to self-discipline. The Curva Sud is fantastic. The fans are our partners, part of the club's cultural heritage: here there is a community, in America it is different."
Why did you choose Milan?
"I have always thought they are one of the 4-5 top clubs in Europe. We are here thanks to what our predecessors did, Silvio Berlusconi, Gianni Rivera before him, Sacchi, Baresi, Maldini…"
What does Berlusconi represent for you?
"I have enormous respect, he was a great visionary, the results speak for him. Berlusconi took Milan to the top then it was difficult to keep up because the world was changing, with a strong evolution in the use of content and technologies.
"This is a great lesson, you can never rest on your laurels. It's the same one I learned at Goldman Sachs: every year we met to examine the results, we were always the first.
"But if you had seen us, you would have thought that we were last in everything because we analysed each business evaluating how we could have done better."
You said that football clubs 'are pieces of intellectual property that have a legitimate right to be monetised'. What does it mean?
"Football clubs are content creators and as such hold the intellectual property: there is enormous potential to be unlocked to realise their true value. I started more than 20 years ago, when sport was considered a hobby for the rich.
"With George Steinbrenner of the New York Yankees, we created the YES Network from scratch, now the #1 regional sports network in America. The thing I like about intellectual property is that it is resilient, overcoming financial crises and pandemics, but it requires constant work.
"Technology continues to change and fans increasingly want to 'consume' content differently: via cable, streaming, through social media. It's not enough to show up with money and buy: today everyone has money, you need to have innovative ideas and a plan."
And are you satisfied with your first year at Milan?
"I haven't done anything yet! I entered on tiptoe and maintained the inherited organisation. Furthermore, I have great respect for Paolo Scaroni, chosen by Elliott who has done a great job and whom I thank: he is so consistent with the world I come from and at the same time so Milanista and authoritative.
"One of my best moves was bringing Giorgio Furlani [CEO] and Stefano Cocirio [Financial Director] to Milan who left Elliott without controversy. He gave me the time to evaluate what was working and what wasn't.
"This is the first season in which I am involved in the transfer market and the stadium project and we are starting to apply our ideas to enhance the brand."
You mentioned Elliott. Everyone knows that RedBird was financed by a vendor loan for the acquisition which generated a lot of rumours. This is an opportunity to clarify…
"Garbage. The reality is that RedBird owns 100% of Milan: it has invested 600 million in capital and controls 100% of that capital. I considered that continuity with Elliott was a virtue and therefore I preferred its pure financing, without shares in the capital, for 550 million at a very interesting interest rate, which I will pay in three years.
"I could have raised a billion in cash, I could have involved third-party banks, I chose to do it with Elliott, because I have enormous respect for Paul and Gordon Singer. It was an intelligent way of buying Milan: certainty, speed, the possibility of ensuring continuity to start off strong."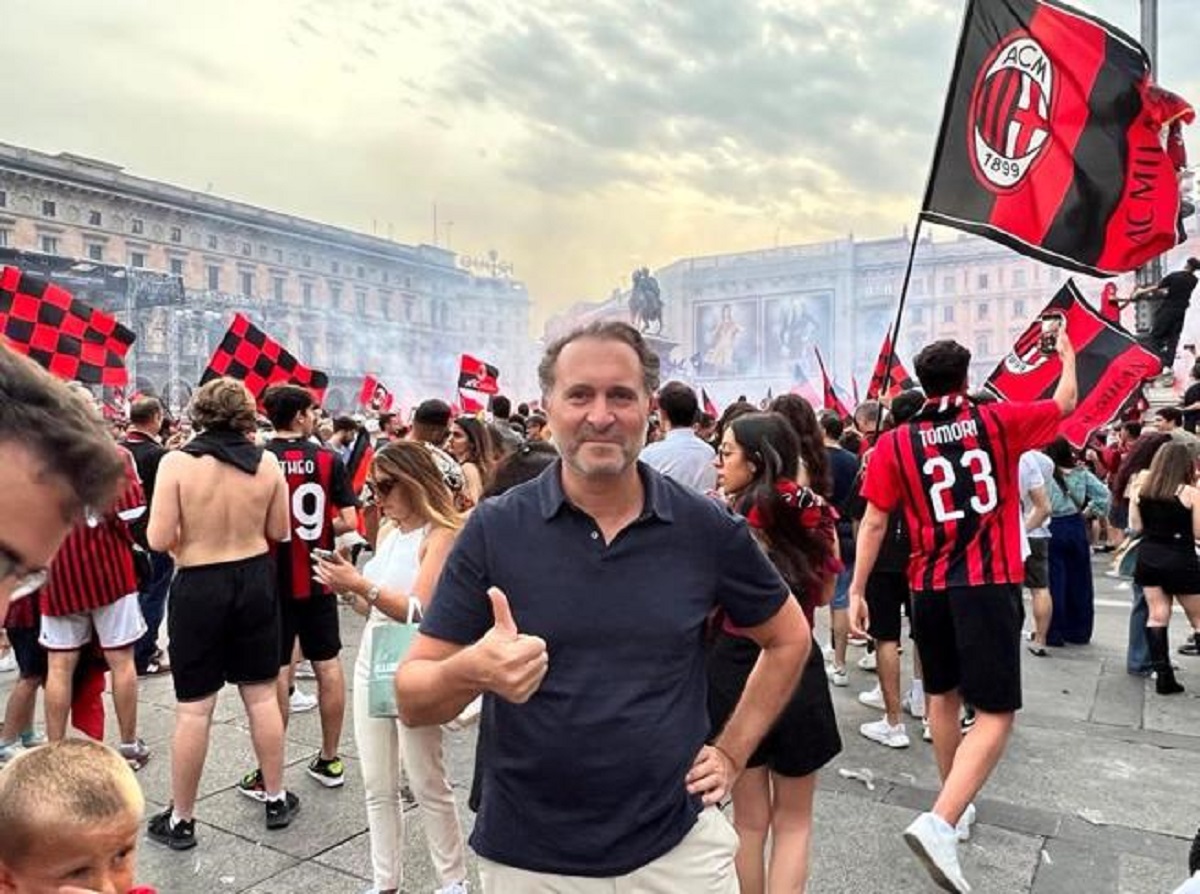 There has been a lot of talk about the 'Moneyball model' – do the algorithms choose the players?
"It is crucial to understand that data is just one of the tools in our 'toolbox'. From what I read it seems that if you are a data expert then it means you don't do scouting well. It's ridiculous.
"Moneyball was written 20 years ago, today everyone uses data but in our portfolio there is an analysis company with 13 researchers from MIT [Massachusetts Institute of Technology]. European football is not baseball, it requires a different level of sophistication and we believe we are at the forefront."
What have you understood about football in Italy and what contribution do you think you can make?
"The thing that struck me most in this first year is seeing the distance with Chelsea in the two Champions League matches. Therefore I wanted a more physical, faster, more intense Milan, and it showed in the first matches.
"I will do everything to have a winning club, but as a partner of Serie A we must hope for equal commitment to reduce the gap between the entire league and the Premier League. To achieve this we need to change.
"I believe I can contribute, I have 30 years of experience, I have worked with the best. The company partners in our portfolio are Apple, Amazon, Paramount, Disney, ESPN, Fox, I have found innovative ways to maximise the value of the product.
"I'm disappointed that Serie A didn't take this into account. I was willing to share my experiences, but no one seems to consider them relevant."
In this growth, the stadium is a fundamental point. Will the Milan stadium be in San Donato?
"The conditions are encouraging. With the approval of the Council of San Donato and the Region, whom we thank, we have already held several very productive sessions.
"Our proposal is supported by an impressive volume of technical reports: it will be a state-of-the-art stadium, 10 minutes by metro from the Duomo, we will bring live events, world-famous artists will play there.
"A missed opportunity for Milan, to our great regret, because I have developed great respect for Mayor Sala. I am disappointed above all because there were some minorities prejudiced against it, who also blocked the way to the project in La Maura.
"It would have been the greenest sports facility in the world, with 85% dedicated to greenery and only 15% of concreted area."
Do you regret having invested in Italy? Do you think the bureaucracy is too oppressive?
"No, I feel at home here. When we bought Milan, in America they told me: 'You're crazy, you can't do business in Italy. There is bureaucracy, there is politics'.
"And when I thought about building a new stadium, I was told: 'Forget it. Did you see what happened in Rome?'. But, apart from being told that I won't be able to do something, it increases my determination, I see Italy with different eyes, I think that Italians are collaborative and open to dialogue.
"I would like to invest more here. When we build the new stadium it will be a billion dollar project and it would be a good sign if it were also supported by Italian capital. It would be a response to those who claim that you can't do business in Italy."
Did you manage to visit Milan much? What did you appreciate most?
"I love going around and discovering restaurants I don't know, I want to integrate, become a bit Milanese. I love being a Milan fan, part of this community. Now people recognise me, I like them to come closer."
This summer there was a change in management. Aren't you afraid that they'll throw it back at your first defeat?
"At that moment someone had commented: 'Well, Cardinale doesn't want to spend on Milan'. But do you think he invests 1.2 billion to make immediate money? It's a long-term project: I want to win, but not just once, many times, over time.
"In football I want to be a Berlusconi 2.0, to have the same impact as him in a completely changed context. Now, with the highest turnover in Milan's history and a balance sheet that will close in the black for the first time since 2006, we face a new phase: we want to be No. 1, but we can't do it without changes."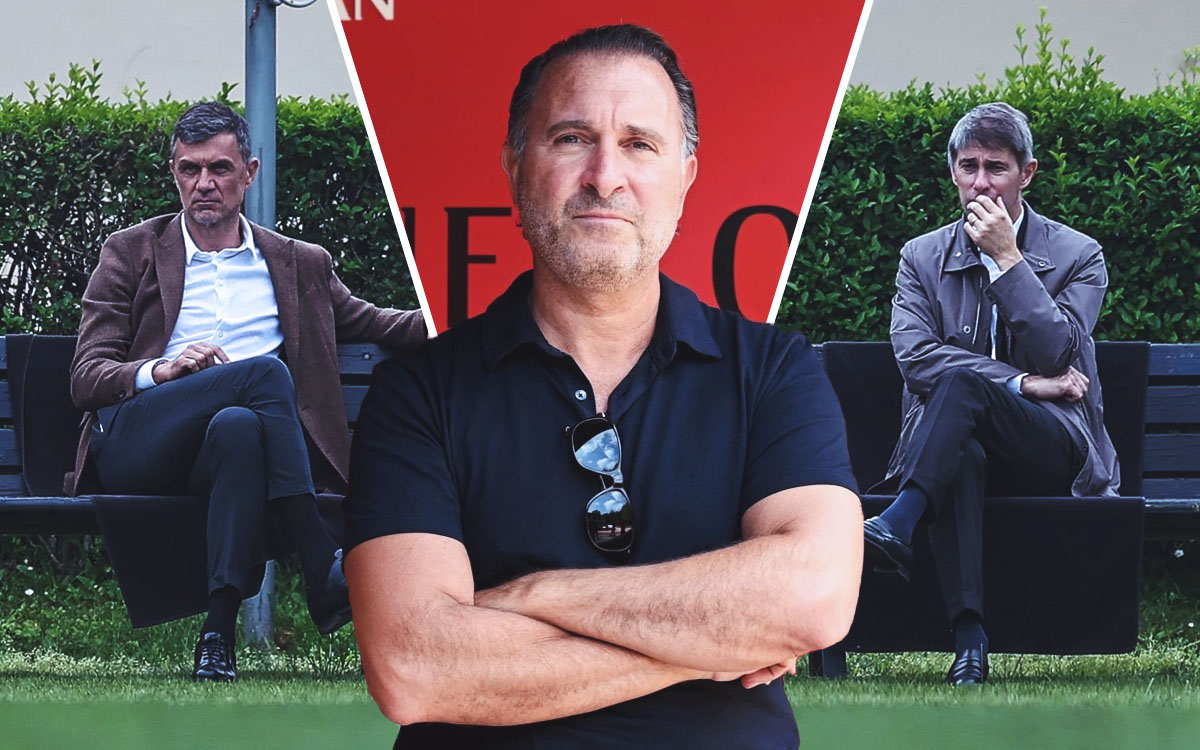 At Harvard and Oxford you practiced rowing, did sport teach you anything?
"I grew up in Philadelphia, where John Kelly, Grace Kelly's brother, was a very famous rower. The beauty of rowing is that it is the team sport par excellence: when you row you actually go backwards, with each stroke you create a vortex in the water and everyone can see who pulled and who didn't.
"This is the ethics of rowing. Today I row more on the car and play tennis, which interests me as an investment for RedBird. I have an excellent relationship with Novak Djokovic, a big AC Milan fan."
We know you are not active on social media, but do you think it has a role in football?
"Basically I am morally against it. I have young children, a 16 year old who is quite good at not following them too much, but for kids they can become dangerous.
"I believe in face-to-face communication, in writing a letter, in making a phone call. Social media can be great for uniting our community of fans, but they must be used responsibly."
How is the relationship between Americans and football? Is there still a liking or is it becoming a true love with the arrival of Messi?
"Good question. Now that streaming has allowed European soccer to be broadcast live in America, it will be very difficult to compete, most US fans watch European teams.
"Messi's arrival led to an increase in interest, but Beckham already did it 15 years ago: two players don't take American football to where it needs to be."
What do you think of the Saudi Arabia phenomenon? Will it last?
"I don't know if it will last, but I have enormous respect for the Saudis. If, as it seems, they want to enter the global sports ecosystem and improve it, bring new ideas, I think that's positive.
"In general today, those who have money invest in sport: there has been a massive escalation in valuations. I've said it before in America, we're in a bubble. But nothing always goes up anyway."
And when the bubble bursts, not everyone survives…
"An evolution is needed in the type of capital that sports teams own. I don't write checks, I write business plans. And if you write the business plan and sign it with the other components of the value chain, such as the fans, such as local institutions, such as the media, you will write a business plan that will work."