A lot of the talk surrounding Milan's top-scorer Carlos Bacca has been about a San Siro exit this summer.
Not only this, but plenty of Milanisti have been discussing simply how much Milan can get for the player, rather than the actual issue of whether or not he should be sold.
It is easy to overlook what a player does for your team when the team itself falls so short of expectations. However, the Colombian for me was a lone bright spot in an otherwise dismal and bleak tapestry woven by incompetence.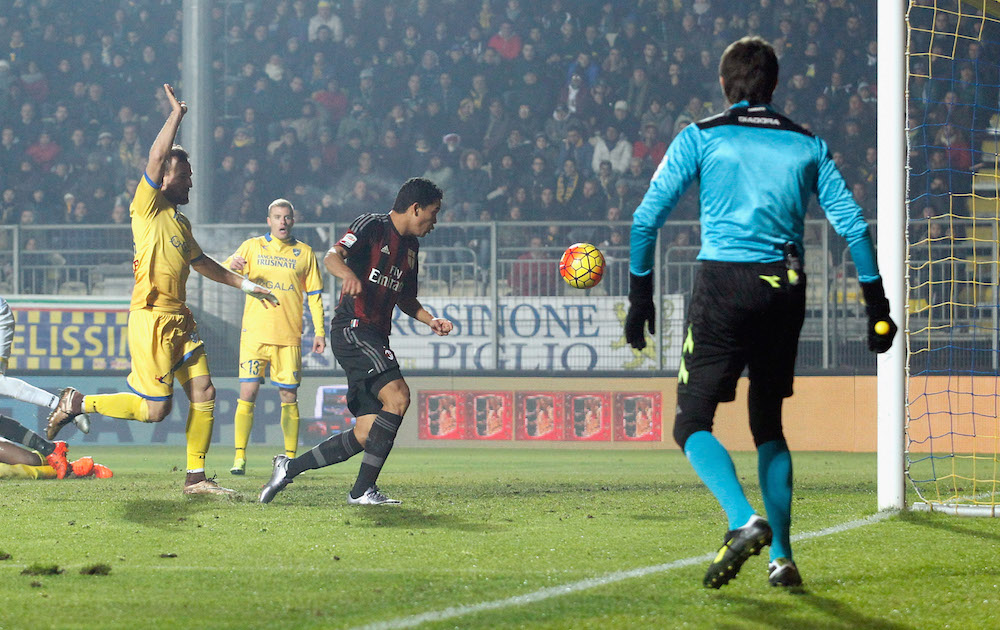 Breaking down the stats, Carlos Bacca was obviously the rossoneri's top scorer in Serie A with 18 goals. This is impressive on its own for a striker's first season in a new league regardless of the calibre of player they are, but even more so when you consider the fact that the team provided him with very little in the way of chances.
Carlos is not the kind of player who creates for himself; he is a finisher. Some would see this is a big disadvantage, but the best teams find a way to provide for a player like Bacca and play to their strengths, knowing that if they do manage to generate an opportunity for the target man then he will likely put it away.
The truth is, Bacca is one of the last of a dying breed; a natural finisher who does his primary job very well, but not a lot else.
At times during the 2015/16 season, the 29-year-old former Sevilla man could be seen as being somewhat selfish and at times a little irrational. The attempted rabona finishes to avoid having to shoot with his weaker left foot are an example of this, as are the various occasions where he chose to shoot when perhaps a pass was a better option.
Nonetheless, he bagged 18 goals from 77 total shots in Serie A last season, with a shot accuracy of 63%. This included 15 goals with his right foot, two on the left and a beautiful glancing header to win the game against Palermo.
A fair comparison in terms of the skill set offered would be Mauro Icardi of city rivals Internazionale. Both rely heavily on groundwork and being provided with chances to put the ball in the back of the net, something which we saw from the Argentine when he clinched a joint-capocannoniere title with 22 goals in 2014-15.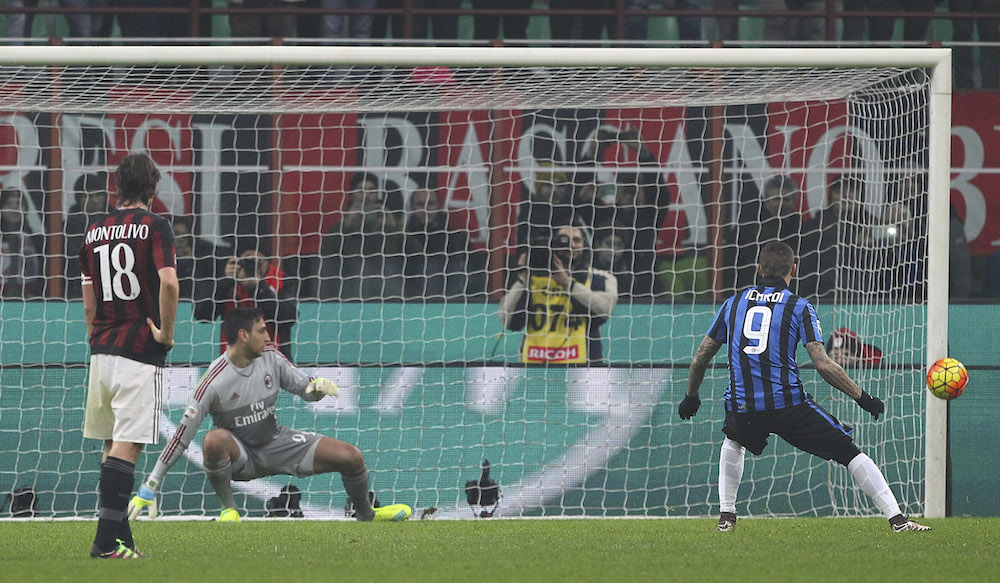 But how does Bacca – in his first season in Italy – compare with Inter's best striker?
Well, Carlos had five more league appearances than Icardi, scoring two more goals, though the nerazzurri striker did score two more goals on his weaker left foot. Both bagged three times from set pieces, while Bacca had a higher shot accuracy by 13% (63 compared to 50 of Icardi).
In addition, the Milan frontman had 20 more shots than his Inter counterpart with 77 compared to 57, and created 41 chances as opposed to Icardi's 32.
It may not have been Icardi's best season, especially coming off the back of being the top scorer, but the fact is he had a better team around him and Carlos Bacca still put up largely better numbers than him.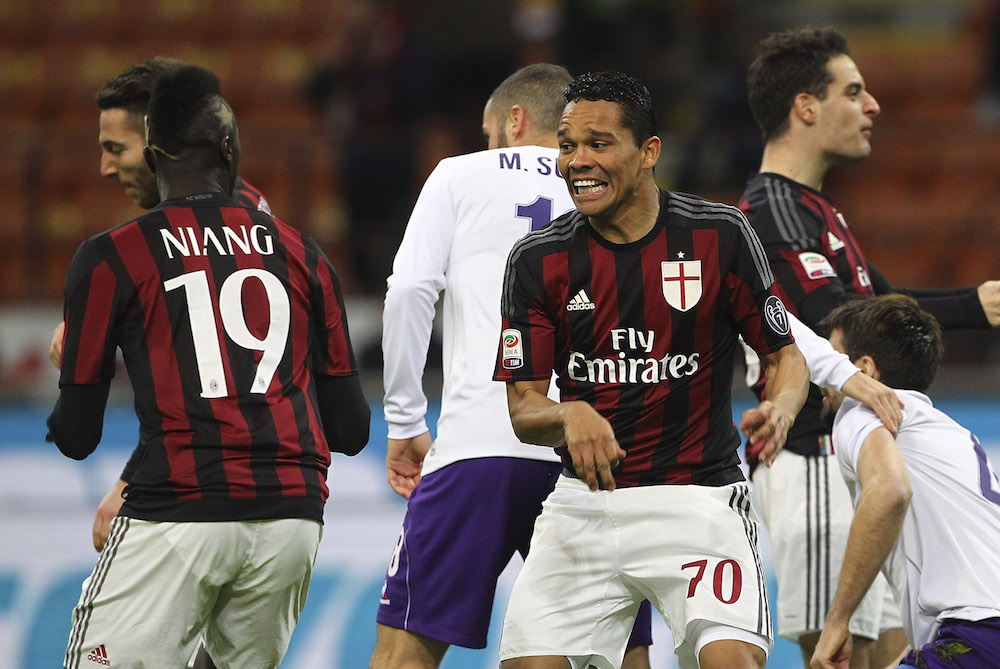 In truth, it was the spell from the middle of January through to the middle of March when we really began to see the true capabilities of not only Bacca, but the team as a whole once it began to play to its strengths. The combination that the Colombian shared with Frenchman M'Baye Niang was ruthless and helped the team on its nine game unbeaten run.
The theory behind why the partnership worked is simple: when playing 4-4-2, the forward worked together perfectly. Niang was the space eater; willing to move out wide and draw defenders in, creating Bacca with the central area of the attacking third to try and get in goalscoring position. In addition, the pace and determination of the former Genoa loanee provided Milan's marquee signing with more chances.
Who can ever forget when 'Carlitos' tucked away the second against Inter in the 3-0 humiliation of arguably Milan's biggest rivals? Memories of his emphatic finishes against Hellas Verona, Fiorentina and Sampdoria are still fresh, as are thoughts of when he rounded the 'keeper against Empoli on opening day and against Lazio in Rome.
The rabona against Carpi, the outside-boot finish against Lazio at San Siro, the list goes on. The point remains: Carlos Bacca is a natural goalscorer, and one that Milan would be foolish to let go of. After all, you don't know what you're missing until its gone.