AC Milan have set up a new company in order to finally complete the purchase of Casa Milan from the current owners, a report claims.
As Calcio e Finanza reports it has been over six years since the inauguration of the new headquarters on Via Aldo Rossi, but now Elliott Management are close to buying the property in which not only the club's headquarters are located but also the official store, the ticket office, the restaurant and the Mondo Milan Museum.
The source claims that this is a move in line with the vision of Elliott and CEO Ivan Gazidis, which includes the rationalisation of costs but also investments which can increase the club's assets.
At the beginning of November, Milan set up the newco (Casa Milan srl) to buy the property from Vittoria Assicurazioni, which is the current owner of the building where Casa Milan is housed.
Casa Milan srl is owned 99% by Milan Entertainment and 1% by the parent company AC Milan SpA, and aims to trigger an option to buy the building from VA which is valid until the end of the calendar year.
The following table shows the figures – taken from the club's financial statements – spent by AC Milan for the rental of the Casa Milan property from 1 January 2014 to 30 June 2020.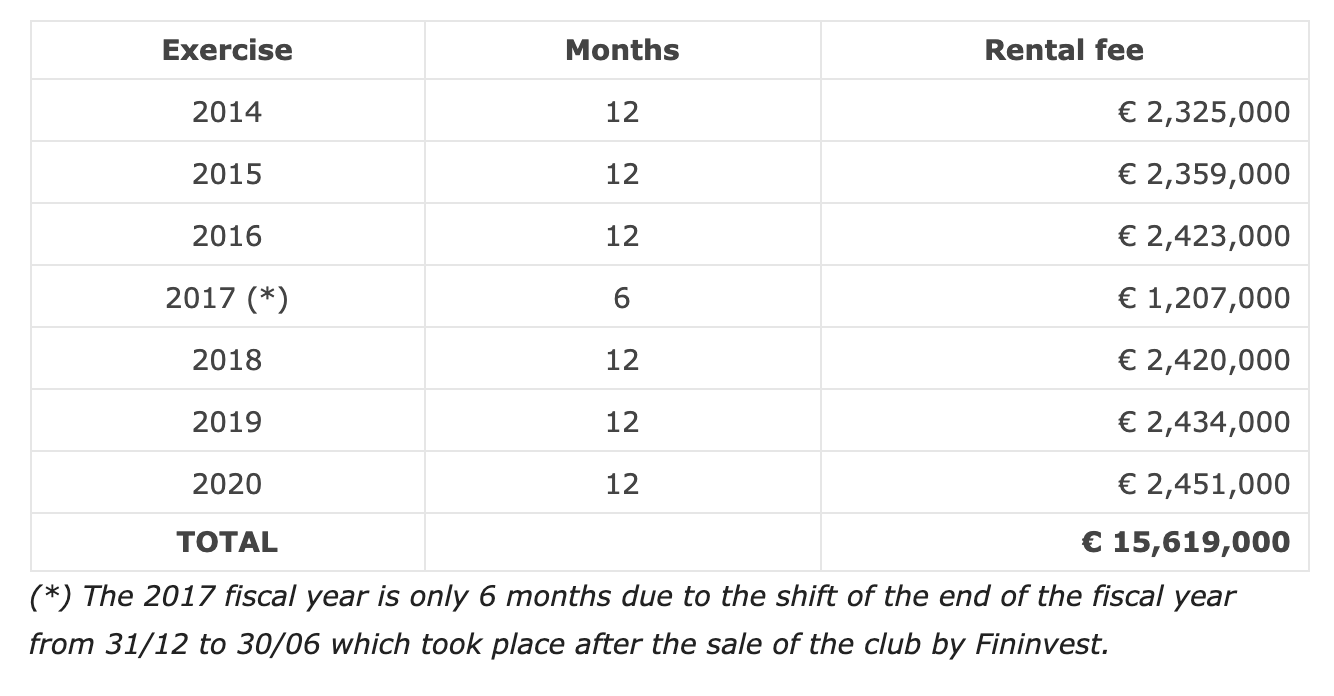 The report adds how approximately €6.13m was invested in the work spaces and commercial areas of Casa Milan, so the Rossoneri are set to save a sizeable chunk on rent and open up commercialisation opportunities by buying the building.