AC Milan took care of business at San Siro on Sunday afternoon by thumping Crotone 4-0, responding to Inter and Juventus in the best possible way.
Milan racked up their 15th league win of the season and it was Zlatan Ibrahimovic who sent them on their way as he scored a brace, while Ante Rebic then got in on the act scoring a double inside 70 seconds.
The result means that the Rossoneri respond in the perfect way to Inter and Juve's victories that preceded, and they move two clear at the top of the league again.
Below is a tactical analysis, courtesy of our writer Rohit Rajeev…
Change in shape
There were no surprises when a 4-2-3-1 formation was named an hour before the game, as it is the system that has become Stefano Pioli's comfort blanket over the last 12 months.
However, Milan played a makeshift 4-4-1-1 formation when on the ball with Rebic and Leao exchanging positions behind Ibrahimovic. You can see below how Leao is on the left wing and Rebic is playing central.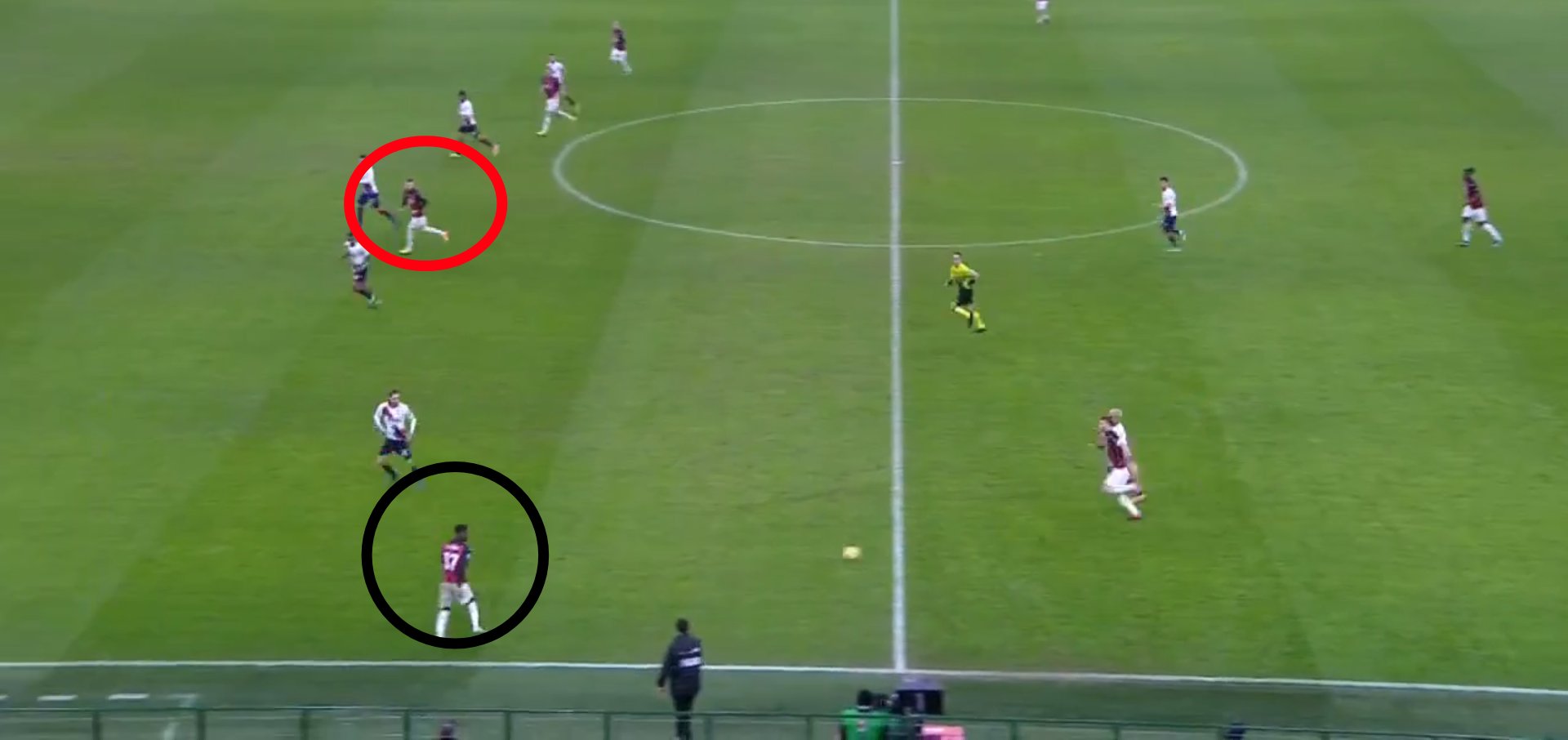 The opposition
Crotone played a fluid 3-5-2 formation. The back three meant that they had a man advantage when crosses were put in and when they lost the ball they could drop into a 5-3-2 formation and prevent Milan playing wide.
When in possession they looked to build through the right side with fluid passing combination with Zanellato acting as the regista and Vulic creating overlapping situations with wing-back Pedro. To break Milan's press, they often used passing triangles.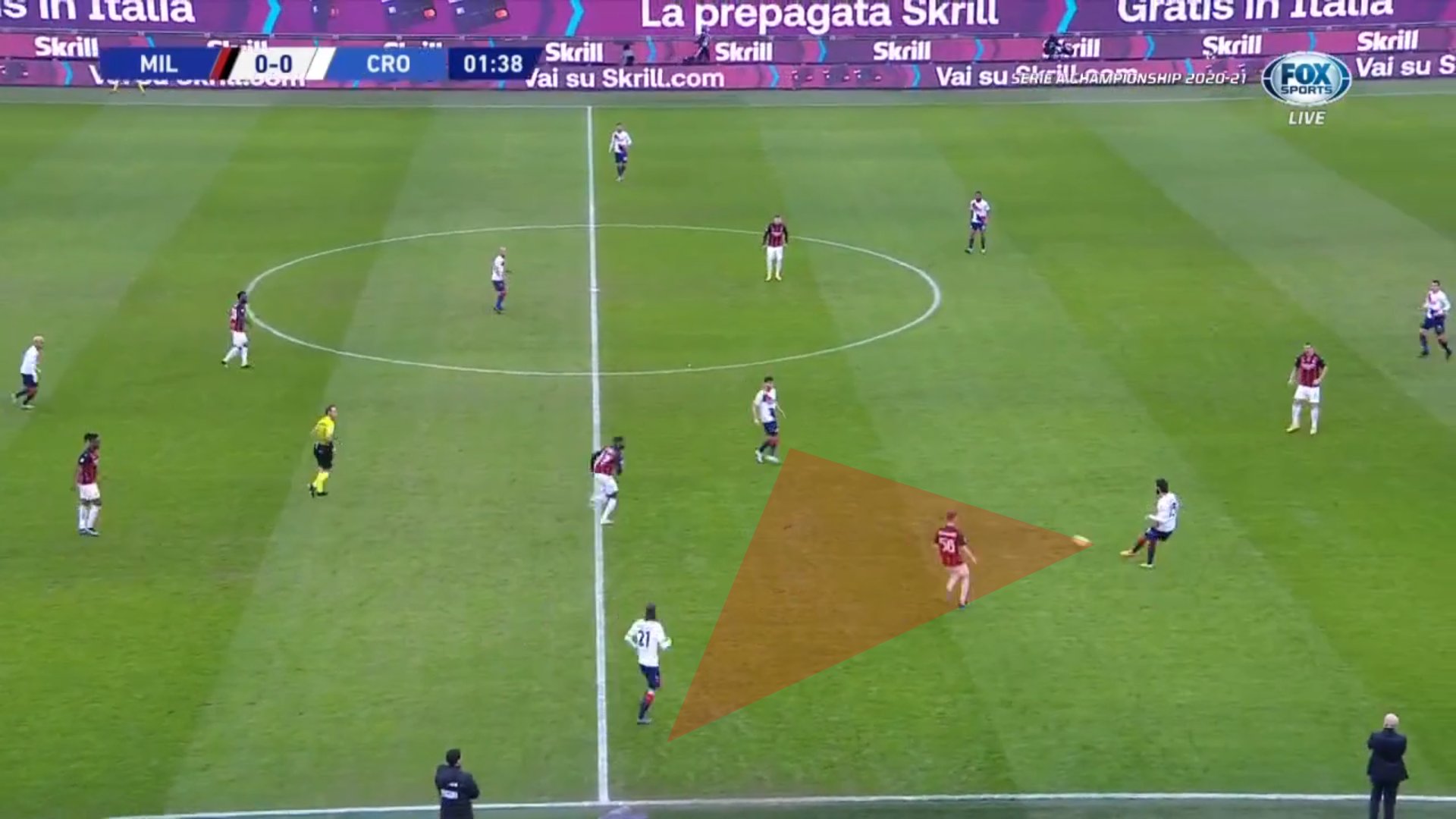 Often one of Benali and Lulic would drop deep and collect the ball to escape Kessie or Meite's press, and then would find Adam Ounas who would drop between the lines and work Milan's left hand side.
Maybe Crotone not playing their abnormally tall striker Simy was the reason why they didn't use much of their width (as indicated in their heat map below), as both Ounas and De Carmine lack the same aerial threat.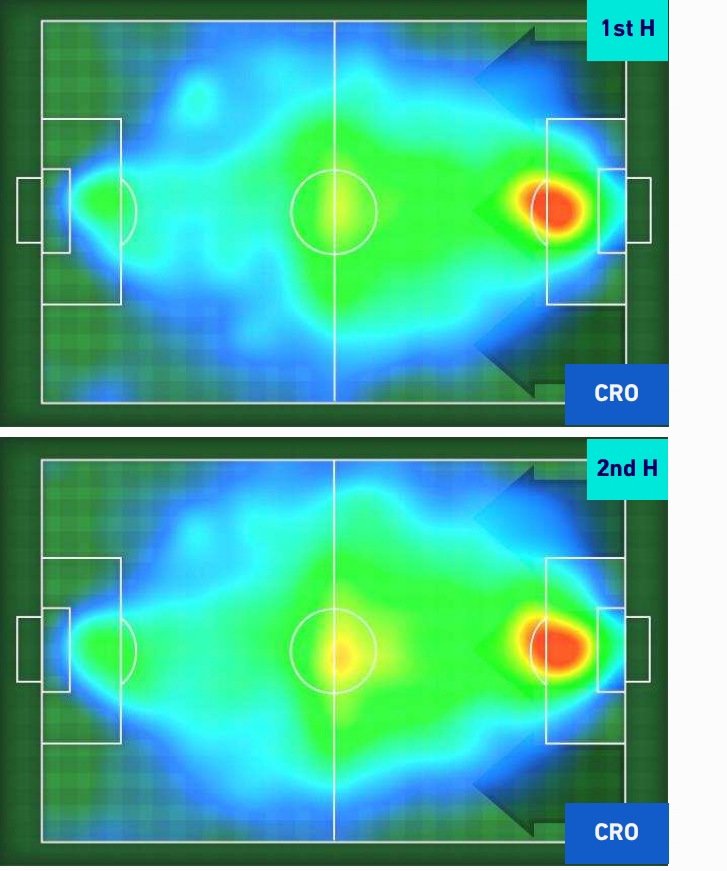 Crotone also played a very high line unlike traditional Italian teams to try and press Milan to force mistakes, but playing a high line in a 3-5-2 tends to result in vulnerability to counter-attacks.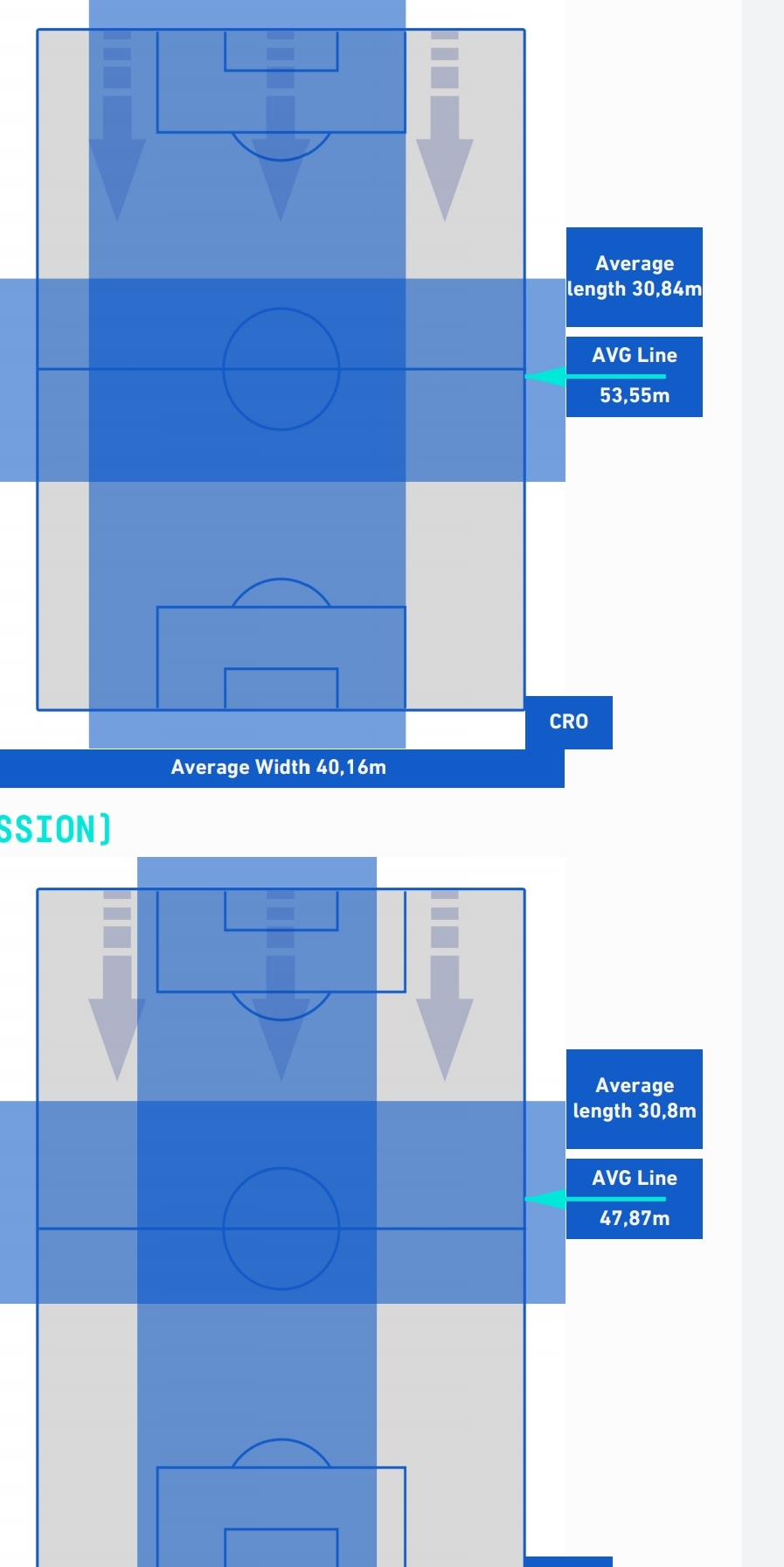 Pioli's response
To negate Crotone's three-man midfield in the centre, Pioli had Saelemaekers and Rebic push infield and create a numerical equilibrium and force Crotone to adopt different measures.
Crotone tried pressing Milan when playing the ball out of the back. In this instance Theo Hernandez move infield and Donnarumma spots a pass to Theo who cooly collects the ball.
After this incident, Crotone pressed more aggressively and closed down all passing options. This created a big gap between midfield and defense for Crotone and it led to this counter-attack.
The double pivot
Meite and Kessie played a very complimentary game with both of them playing very horizontal to each other to maintain a narrow line and not give space when Crotone have the ball.
Pressing
Milan's man-oriented pressing was lethal and was responsible for the fourth goal of the game thanks to Meite being proactive after Crotone's kick-off.
In this instance you can see how Milan have blocked off all passing lanes, finally forcing Cordaz into a wild kick out of the back and Milan almost net after winning the ball back.
Here Milan lay a trap for Crotone and Cordaz took the bait. Milan lay open a passing lane to Crotone's left wing-back and Cordaz passed to him before Saelemaekers closed him down and Crotone had to kick it out for a throw in the end.
A main threat for Milan in defence is their left hand side. With Theo naturally attack minded it leaves a gap between Theo, Romahnoli and Kessie. Juve's Chiesa, Atalanta's Illicic and Napoli's Lozano all recognised this as Milan's weak point.
In this instance Ounas had a one-two with Rispoli and beat Theo Hernandez and ran into space, but instead of coming forward and covering the space Alessio backed off and Ounas got his shot away albeit harmlessly.
It is clear that this was a planned move from Crotone as we can see that most number of their touches in the final third have come in this left half space.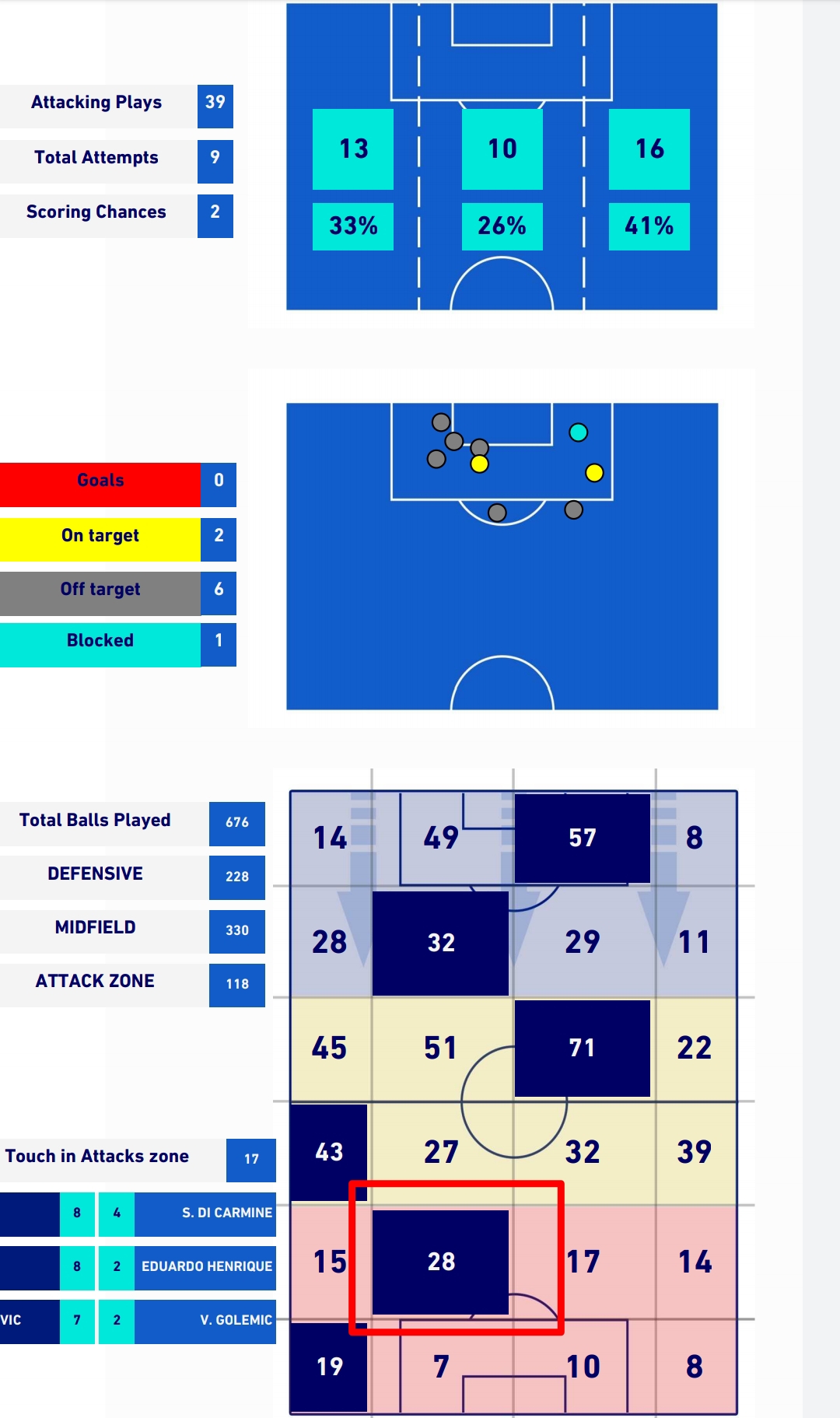 Milan's passing combinations
Passing combinations are Milan's chief chance creator. For Zlatan's goal notice how the ball started off in the right wing, switched wings. Theo combined with Zlatan, Zlatan with Leao and Zlatan finished the one-two.
In this disallowed goal a similar passing move can be seen (notice Alexis run to make space for Calabria) and Leao drawing the defender to put Calabria clean through.
Individuals
Leao may not be a proper attacking midfielder but his movement between Crotone's lines to find space was excellent.
However he does not offer the work rate and ball winning ability offered by Calhanoglu. With Hakan there is more ball retention and ability to play out of tight spaces.
Finally, credit to Meite for getting adjusted to Milan's style of play. Previous to him dispossessing a player for the fourth goal his crucial intervention and quick vertical pass in a classic Gegenpress move almost had Leao on the scoresheet.