One could make a solid argument in saying that Samuel Chukwueze was the most exciting signing of the summer transfer window, but the AC Milan management have been left hoping the best is yet to come.
Chukwueze was one of the longest negotiations that Geoffrey Moncada and co. were subjected to during the mercato but they eventually got the operation over the line, agreeing a deal with Villarreal worth €20m plus €8m in bonuses as per widespread reports.
The fact that Chukwueze signed a contract until June 2028 shows that Moncada saw in him player who can contribute not only straight away but also years into the future; an talent, capable of making a difference with his speed, his technique and his creativity.
Based on the evidence seen both in LaLiga and in the Champions League with Villarreal – in which he even played in the semi-finals against Liverpool in 2022 – the Milan director had plenty of reason to have faith in his convictions too.
Humble beginnings
Chukwueze began his career at the Diamond Football Academy, Nigeria, where he showcased his skills playing mostly out wide. A lot of European clubs have scouts watching such academies, and this would work to his benefit.
In 2017 he was purchased by Villarreal, who developed him in their youth team and launched him into the first team in the 2018-19 season, which was perhaps a bit ahead of schedule and a testament to his growth.
From then, Chukwueze would go on to make 207 appearances and 37 goals for the Valencian club, also winning the Europa League in the 2020-21 season and scoring many important goals.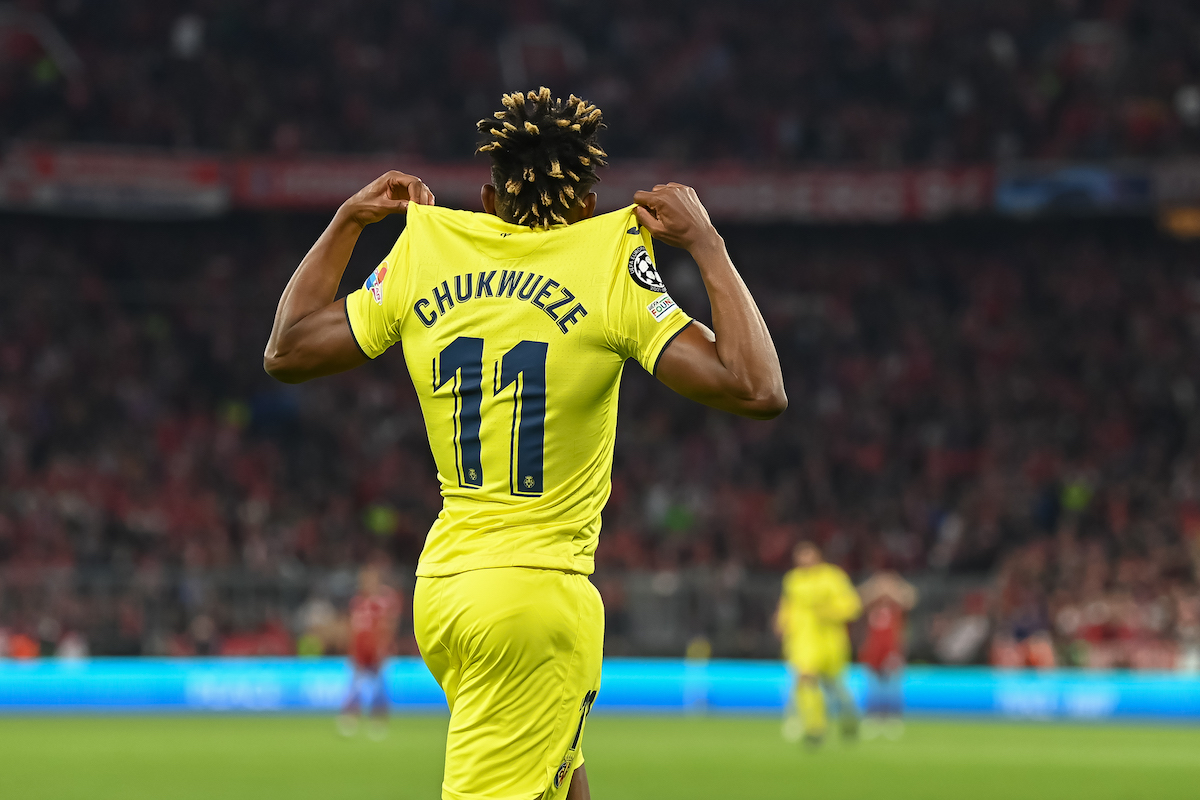 Uniqueness and unpredictability
Chukwueze is a left-footed right winger, who loves to start wide and cut into the centre to look for a shot or pass. He can also play on the left side if needed or as a second striker, taking advantage of his flexibility and his ability to adapt to different roles and schemes.
He is an unpredictable player, who knows how to beat his man on the dribble and create situations of great danger, but on the counter-attack and against closed defences where speed and quality can unpick the lock.
Samuel is regarded as having good vision and also shooting ability, both from a standing start and on the run. Furthermore, he has a strong personality and determination, something that comes from his beginnings and which makes him a leader on the pitch and in the dressing room.
Anonymous start
However, these are all qualities which Chukwueze has not had the opportunity to show at Milan for a couple of different reasons, even though it is early in the campaign.
The first factor is that Christian Pulisic immediately took ownership of the right wing position by virtue of arriving sooner, thus having longer to integrate and show his capabilities to Stefano Pioli.
The other thing that worked against Chukwueze was the calf injury he suffered while on international duty with Nigeria which forced him to miss some important games. However, he returned faster the expected which shows his desire to be useful to the cause.
Despite his flexibility and unique ability to beat a man with ease – something that has drawn comparisons with how Rafael Leao plays on the other wing – Chukwueze has thus far appeared a tad out of place and not very involved.
His team-mates would often channel attacks to the left and when 'Chuku' did get the ball that left him perhaps trying too hard to do something of note rather than picking the best option.
Samu Chukwueze (LaLiga, 2022-23):

➤ Top speed: 31.90km/h
➤ Dribbles: 88 (171 attempted)
➤ Goals: 6 (17 SOG)
➤ Distance dribbled: 2726m@RafaeLeao7 (Serie A, 2022-23):

➤ Top speed: 33.98km/h
➤ Dribbles: 79 (160 attempted)
➤ Goals: 15 (29 SOG)
➤ Distance dribbled: 3636m pic.twitter.com/lEnGMzrqwH

— MilanData📊 (@acmilandata) July 27, 2023
Identity to be rediscovered
Chukwueze is not just a talent to be nurtured but a profile that already has international experience, having debuted in 2018 at just 19 years old with his national team and subsequently participating in the 2019 Africa Cup of Nations, where he he scored a goal and earned the award as the best young player of the tournament.
His growth was then confirmed with Villarreal where he was the player with the highest percentage of successful dribbles in the last five seasons behind only two of the world's best wingers in Vinicius Jr. and Lionel Messi.
His first year at Milan has so far been disappointing with just 288 minutes played under the guidance of Pioli, who on more than one occasion preferred the experience of Pulisic. The injury Chukwueze suffered in October ruled him out for nearly three weeks in a period where he might otherwise have had some starts.
He came back and made a start against Lecce during the 2-2 draw before the international break, playing 79 minutes and getting his first assist with his new club too.
The underestimated contribution
The disappointing result against Lecce obviously overshadows the performance of Chukwueze – as well as the whole team – but the 24-year-old's spark at Milan was seen perhaps for the first time.
His intuition allowed Tijjani Reijnders to score the goal which made it 2-0, as he played a very difficult through pass to find the Dutchman's run, overcoming the second line of pressing from the hosts in the process.
Chukwueze's first season at Milan certainly cannot be said to be redeemed by the assist provided against Lecce but it could represent the first stone on which the Nigerian will be able to base his destiny at the Rossoneri, the first happy note in a story yet to be written.