AC Milan's most valuable player is midfielder Franck Kessie, according to a study by the CIES Football Observatory.
The study revealed the top 20 players in Serie A in terms of value as calculated by CIES, with only one Milan player making the cut. Kessie apparently has a value of €42.5million, placing him 16th on the list.
In terms of rivals, Inter have five players in the top 20 while Juventus have four. Napoli have three, Lazio have two, Roma have three and Fiorentina have one.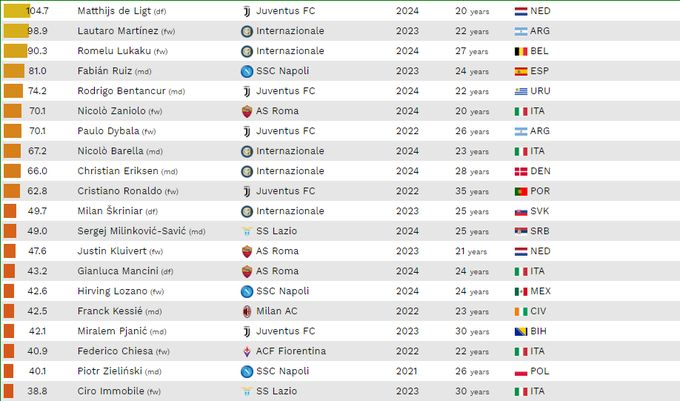 This of course comes amid all the speculation that the Ivorian is facing an uncertain future with Milan despite the fact he has been an almost permanent fixture in the starting XI since his arrival from Atalanta three years ago.
With Ralf Rangnick set to take charge, there have been countless reports linking Milan with a new defensive midfielder, such as Florentino Luis, Tiemoue Bakayoko or most recently Marc Roca.