AC Milan have shocked many on their way to third place in Serie A, including even Rossoneri icon Gianni Rivera.
Calciomercato.com caught up with Rivera at a "Give leukemia a kick!" charity event in Como.
"Milan are doing better than we could ever have expected," Rivera exclusively told CM.
"It's a good thing. Let's hope that the players can continue on this rhythm, they're doing well, that's an excellent thing."
Rivera was also asked something a tad more difficult, namely whether youngster Manuel Locatelli is good enough to be compared to him.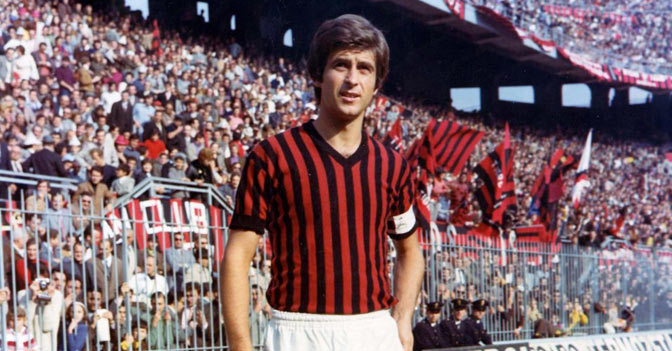 Rivera played 501 Serie A games with the Rossoneri, scoring 122 goals while at the San Siro.
"Everyone is similar to themselves, that's it. There is no such thing as a similarity. One can't compared players from different eras.
"I hope [that Locatelli can be a new Rivera], I wish him well with it. I don't know him that well as a player, but since every human is a world unto himself, comparisons like this are more journalistic than they are real."