It appears that Silvio Berlusconi's dream of an Italian Milan wasn't spin after all.
The Rossoneri are, according to the Corriere dello Sport, actually looking for more Azzurri players to add to their promising team, which has seen youngsters Gianluigi Donnarumma and Manuel Locatelli bloom in recent months.
The two objectives will not come easy. Firstly, Leonardo Pavoletti of Genoa has a deal which expires in 2019 and has long been a target, but CEO Adriano Galliani has always been warded off by Enrico Preziosi's demands, his ally demanding a price above the €20million mark.
The new Chinese owners could however use their money on someone else, namely Marco Verratti, whose €7m salary is no longer a problem for the Rossoneri (provided the sale goes through).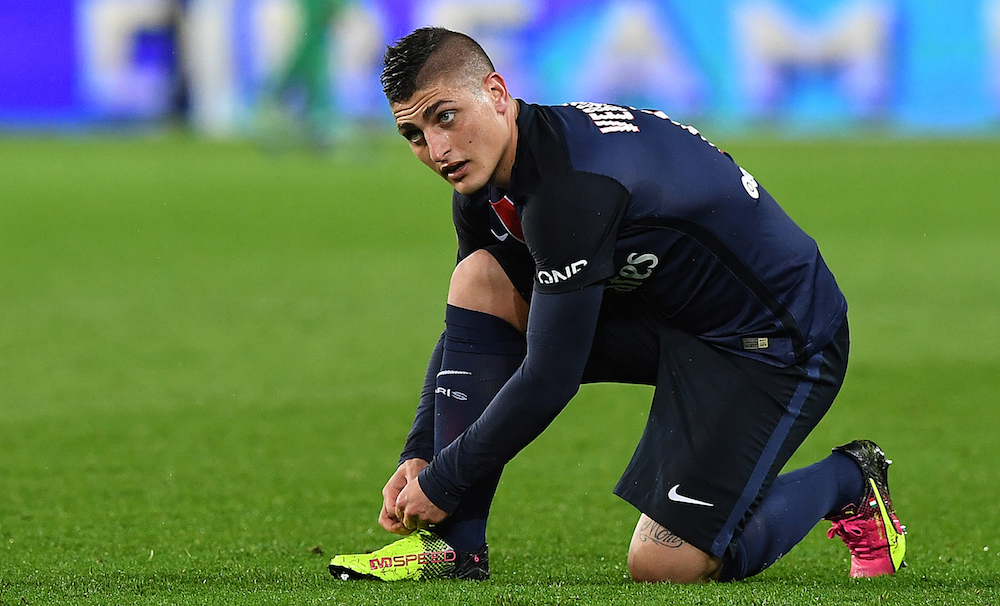 With Unai Emery no longer considering the ex Pescara man untouchable, he could leave in exchange for Carlos Bacca, who is wanted in Paris by his former Coach at Sevilla.
On Sunday, against Marseille, Verratti argued with Emery after being taken off for Blaise Matuidi in the 59th minute. Veratti was angry and asked his coach: "What is this? Am I bad? Did I say something bad?"
After the game Emery said: "It's normal that the players get angry. They want to play and are frustrated with the score.
"But it's my decision and I do what I think is best for the team. It's character and it's good."