Milan faced Bodo-Glimt in the third qualifying round of the Europa League, prevailing 3-2 to set up a Play-Off against Rio Ave next week.
Qualification for the groups would ensure Milan €15m to spend in the transfer window. Here are a few thoughts and tactical notes from the match…
Colombo's debut
A few hours before the game, Milan confirmed through their website that Zlatan Ibrahimovic had tested positive for Coronavirus and would be out for the match against Bodo/Glimt. With Rebic suspended and Leao still not match fit, Pioli handed a debut to Lorenzo Colombo.
Colombo is a striker who depends on his positioning, just like a good poacher does. Unlike Ibrahimovic, the 18-year-old is not usually involved in buildup play nor does he drop back to pull defenders out of position making space for wingers to drive into.
However, his work-rate is really impressive and he pressed quite well for a player on his debut. When Milan won the ball back, he positioned himself on the shoulder of the last defender waiting for balls to be fed into him.
The double pivot
The double pivot of Kessie and Bennacer have been very important to Milan's high press. While Kessie pushes up to apply pressure, Bennacer drops back to screen the defence in case Bodo/Glimt cut through.
The Norwegian side were overloading Milan's wings and this made Pioli changed the double pivot to more horizontal than vertical. Whenever Gabbia or Kjaer made forward runs, one of them sat back as a makeshift centre-back.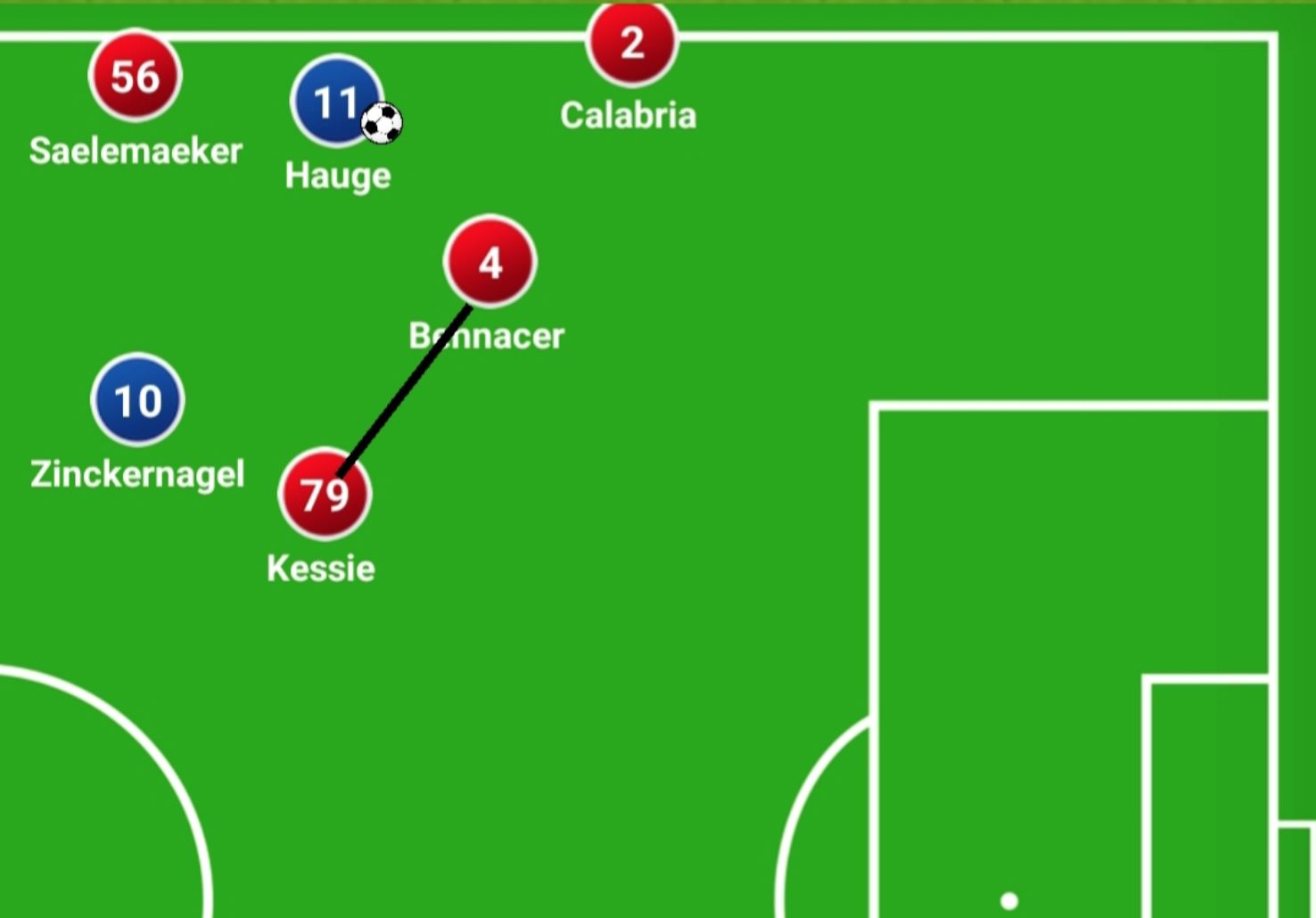 Calhanoglu and Saelemaekers
With the absence of Ibrahimovic and the fact Colombo does not possess movement like the Swede, Pioli had to improvise so that Bodo/Glimt did not isolate Colombo.
He had Saelemaekers play more infield and closer to the striker,  with the idea of keeping numbers in the middle since Bodo/Glimt seemed to have a numerical advantage there, which was suffocating the build-up play.
With the Belgian moving infield and Glimt playing a midfield-block, Theo Hernandez was making a lot of overlapping runs was supported by Calhanoglu taking up the half spaces on the left flank.
Once the intensity of Bodo's pressing declined you could see Saelemaekers drifting wide. If they clogged the left side, the former Anderlecht man would play diagonal ball to Castillejo who drifted infield with Calabria overlapping him.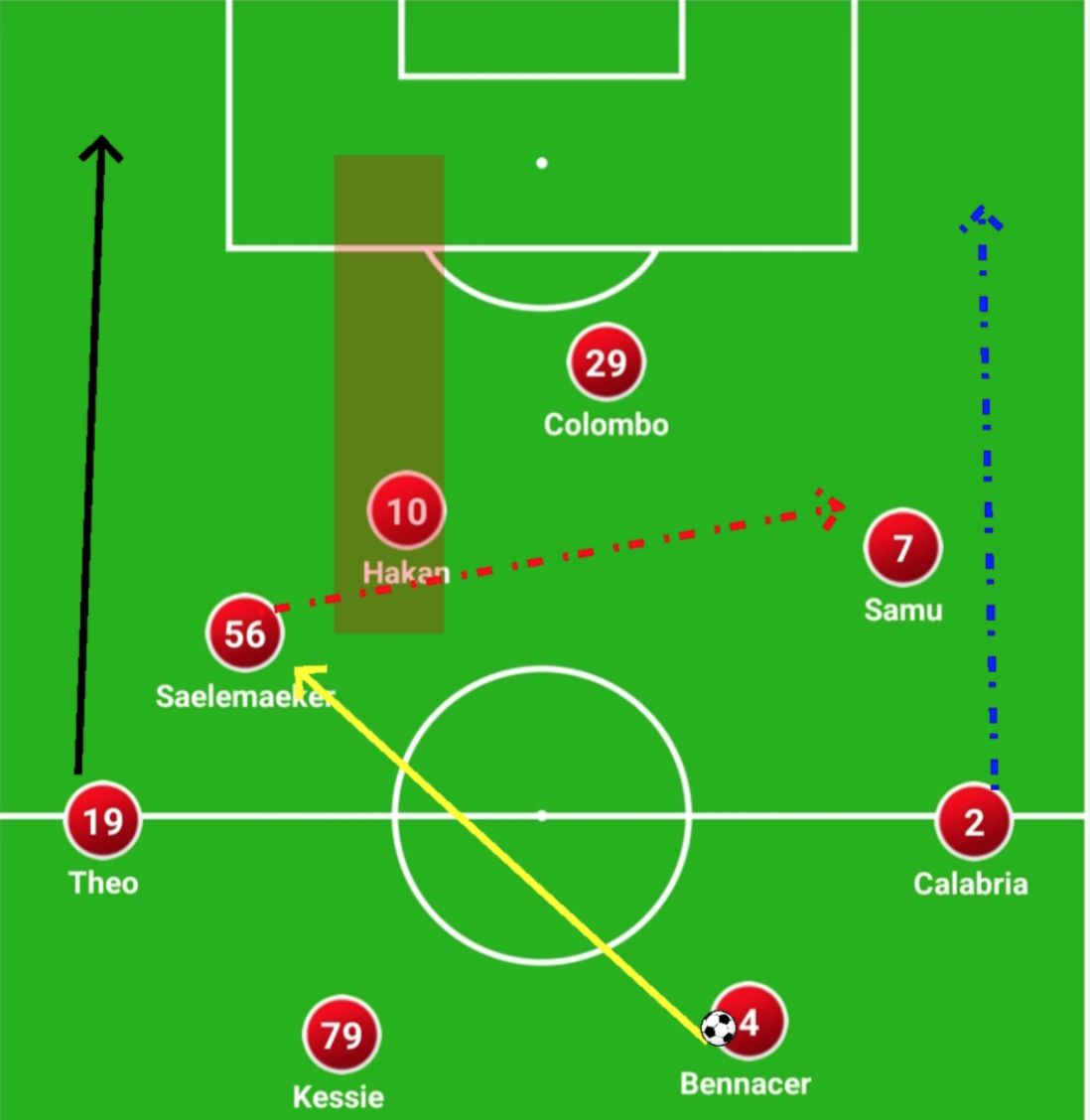 The pressure on Calabria
With Bodo/Glimt's most creative player playing on the left flank, their main tactic was to create a numerical advantage on the right wing and put in crosses like we saw for the first goal and towards the end of the match.
They created 3v1 and 3v2 situations, and either used their pace to get past Calabria or passed around him, which meant they got clear of the full-back a few time. With Milan still lacking proper match fitness, they couldn't keep up with Bodo/Glimt's pacy wingers.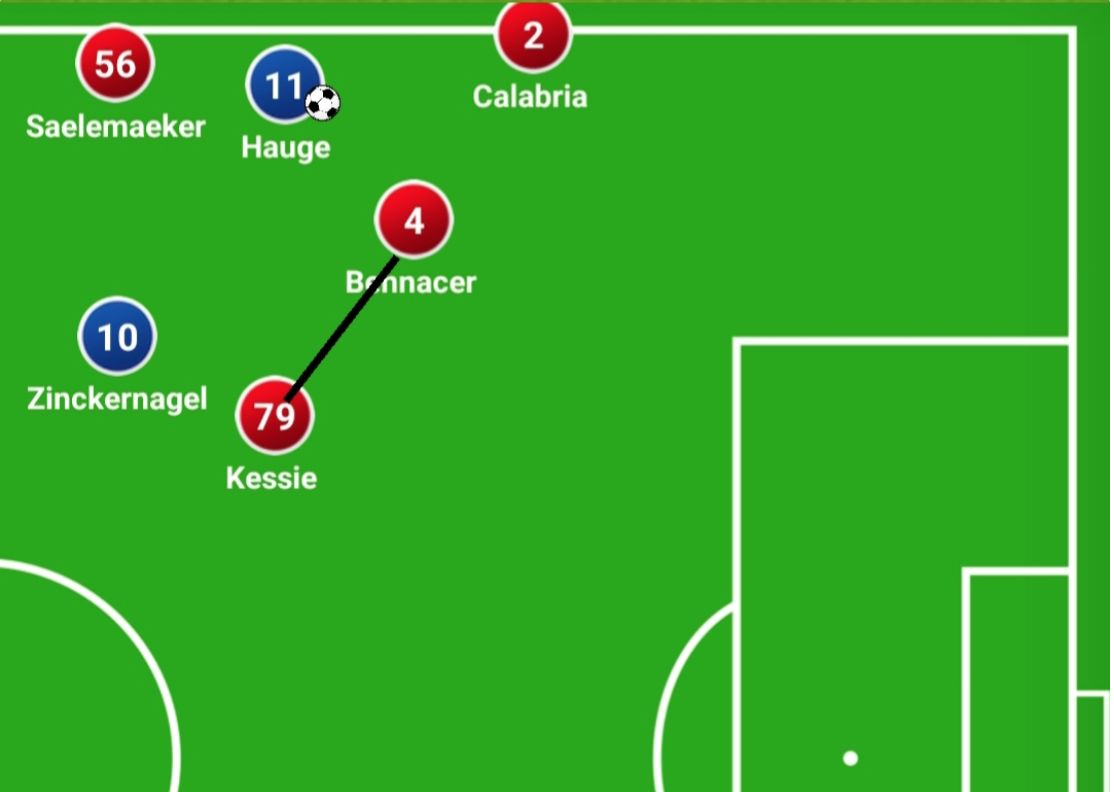 Conclusion
Milan, though untidy, got over the line in the end. A neat goal from a set-piece from Calhanoglu was the difference between the two sides in a fascinating encounter.
The Rossoneri seemed to have come up with a few corner routines and overall the confidence in our gameplay seems to be very high. All they need now is a few signings, players back from injury and general match fitness.