Marco Giampaolo's tenure at AC Milan was short-lived but feels like an eternity ago now, with Stefano Pioli's reign almost in full swing.
Giampaolo arrived over the summer but ultimately last just 111 days and seven games in charge before being replaced by Pioli, a choice that divided opinion among Rossoneri supporters it would be fair to say.
Now, with round 14 in the books we can reflect on Pioli's first seven games in charge and see how the two stack up against each other using some key statistics, all of which are courtesy of WhoScored.
The figures presented are per 90 averages from their respective spells, apart from the cards which are totals.
Points
Giampaolo: 9
Pioli: 8
This may potentially come as a shock to some, but the points return under Giampaolo was better. Obviously though it must be noted that his wins came against Brescia, Hellas Verona and Genoa, while Pioli was thrust almost straight into a run of games which included playing Roma, Lazio, Juventus and Napoli.
Goals scored
Giampaolo: 6
Pioli: 7
A worrying trend for Milan so far this season has been their inability to score, evidenced by the fact they have netted just 13 times all season. Again, the fact Pioli has had a much tougher schedule to start suggests he gets the edge in this, but the worries still remain.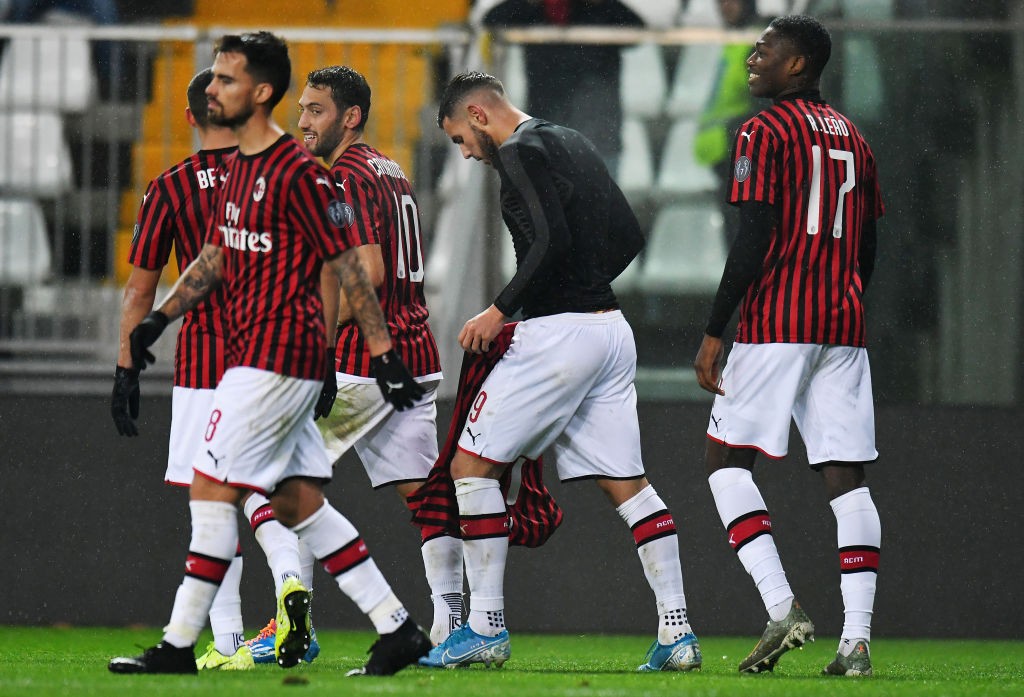 Goals conceded
Giampaolo: 9
Pioli: 8
Despite conceding one goal in the opening three match days, things fell apart at the back under Giampaolo in the games against Inter, Torino and Fiorentina. After a ropey start which included conceding two goals against each of Lecce, Roma and Lazio, Pioli seems to have somewhat restored some resilience to the back line.
Possession
Giampaolo: 57.42%
Pioli: 55.14%
Many might have assumed that the Rossoneri have fared much better in terms of possession numbers, but that actually hasn't been the case.
Giampaolo's stats are helped by the first three games of the season and it tails off a bit after that, while Milan had less than 50% of the ball when Pioli was in charge against Lazio, Juve and Napoli – which is almost to be expected.
Total shots
Giampaolo: 13.14
Pioli: 16.42
Pioli wins this battle quite comfortably despite having faced tougher opponents. Giampaolo's side just wasn't known for producing a lot of chances, and they twice (versus Inter and Genoa) failed to amass 10 total shots.
Things are picking up under the current boss though, with 27 total shots in the last game against Parma.
Shots on target
Giampaolo: 3.14
Pioli: 5
Another easy win for the former Fiorentina and Lazio head coach in this one. Only once under Giampaolo did Milan amass five or more shots on target, while that has been done three times in seven games under Pioli.
Total shots conceded
Giampaolo: 12.28
Pioli: 10.85
There were actually three occasions under Giampaolo when the Diavolo conceded less than 10 total shots, but the games against Udinese, Inter, Fiorentina and Genoa make for grim reading.
Milan under Pioli though are fairly consistent: the low for shots faced is eight (vs. Parma) while the high is 13 (vs. Lecce and Juve).
Shots on target conceded
Giampaolo: 4.57
Pioli: 3.85
Almost exactly the same as the above. There were four games in particular that essentially ruined most of the stats for the previous manager, but for Pioli the improvements are noticeable and the team have only once conceded over five shots on target, and that came in his first game in charge against Lecce.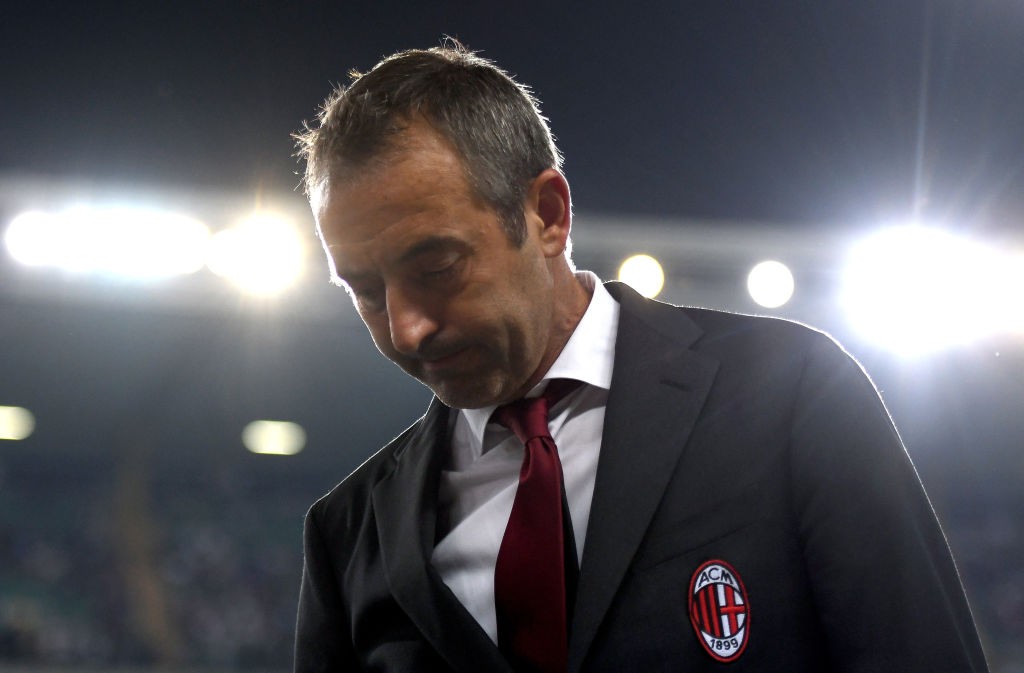 Passes completed
Giampaolo: 534.42
Pioli: 508.85
Both Giampaolo and Pioli have had two games racking up over 600 passes completed, but the latter has had four games with under 500 complete compared to the former's two, so the ex-Sampdoria man takes this one.
Pass success rate
Giampaolo: 85.85%
Pioli: 83.42%
Giampaolo comes out on top in this category too. Some would argue that possession is only important if something is done with it, and that certainly holds weight when looking at the shot stats.
However, the numbers show that Milan are not as tidy on the ball as they were under Marco as they have twice registered a pass completion of under 80% since Pioli took charge.
Tackles
Giampaolo: 15.42
Pioli: 16.28
There isn't much between the two here, but it is worth noting that Pioli's numbers are propped up hugely by a 27-tackle game at home against Napoli. Perhaps the team are fighting more for him?
Yellow cards
Giampaolo: 22
Pioli: 24
Milan's discipline has been absolutely dreadful all season with multiple games of receiving five yellow cards or more. It is perhaps worrying though that things have not improved under Pioli…
Red cards
Giampaolo: 5
Pioli: 0
…But that's ok though, because at least the Rossoneri players aren't picking up a ban for a red card every week any more.
Here is the full spread sheet so you can see the numbers for yourself.