Over the years, we have seen several players that, despite old age, have performed well in Serie A. Today, two great examples are Zlatan Ibrahimovic (39) and Cristiano Ronaldo (35), the subjects in our latest feature. 
Let's start this by saying that Ronaldo is arguably one of the greatest footballers in history and any team would benefit immensely by having him on the pitch and playing for their team.
That being said, it's not that simple and as you read through this, you're going to see why the impact of Ronaldo and Ibrahimovic for Juventus and Milan respectively may be contrasting.
Ronaldo joined Juventus at the beginning of the 2018/19 season from Real Madrid, following their 7th consecutive Serie A title and a rough quarter-final exit to Ronaldo's own Real Madrid.
His inclusion in the Juventus squad caused some turmoil in the Juventus attacking line, with star striker Gonzalo Higuain being the first to be sacrificed and make way for the Portuguese international.
Things didn't start well either for Paulo Dybala who, in his first season partnering with Ronaldo, only managed to score 5 goals in Serie A. Juventus' Champions League performances following the arrival of Ronaldo weren't so positive either, with quarter-final and Round-of-16 exits to Ajax and Lyon.
Ever since Ronaldo arrived at Juventus, he has been the only player to score in the knockout phase of the Champions League for Juventus. This clearly shows that since his arrival, Ronaldo has been the singular attacking threat for Juventus and while that is understandable, considering that he is arguably the greatest of all time, it shows a lack of depth and tactical versatility for the Turin side.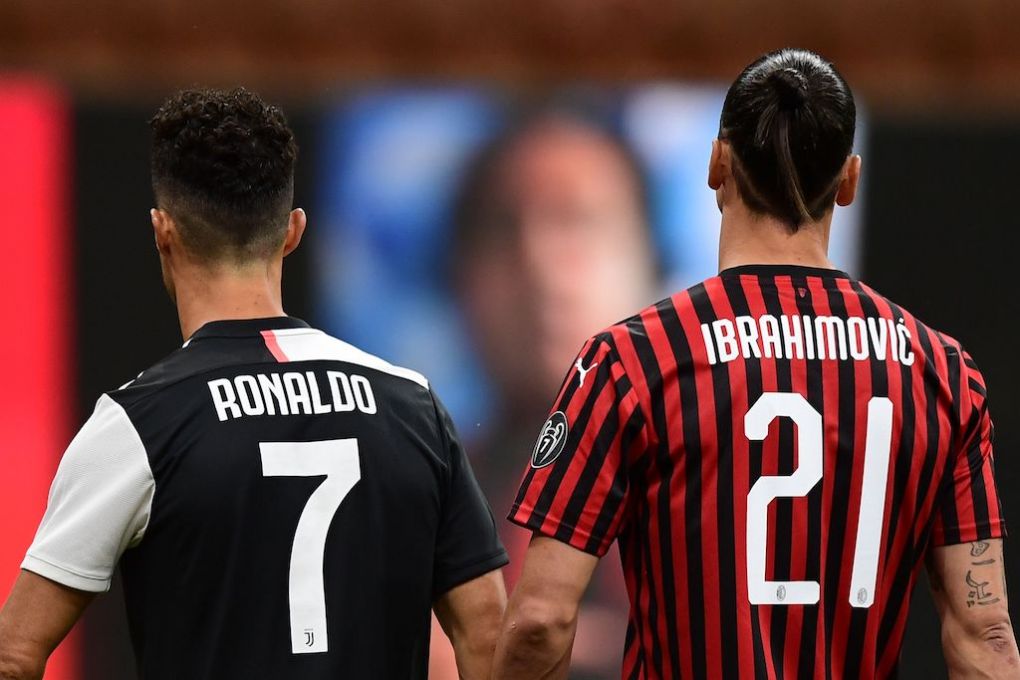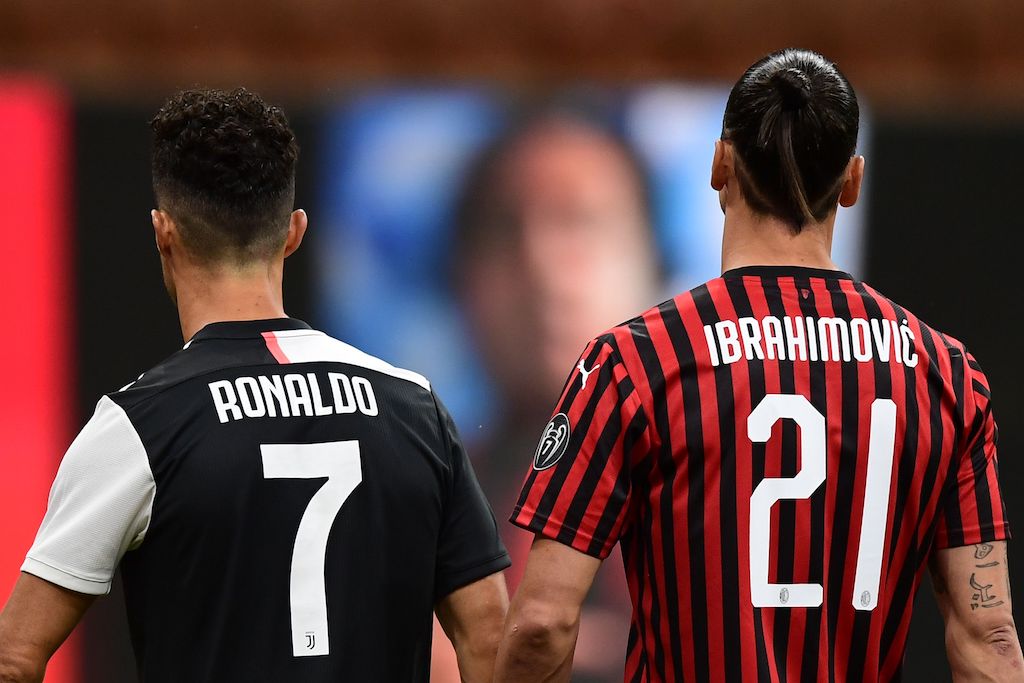 Another fact that one should also point out is that in his three years with Juventus, Ronaldo has been coached by three different managers which is quite unusual for a team who only had two coaches in the previous seven years.
This season has been no different with Juventus struggling significantly against lower league sides when Ronaldo is not on the pitch, while only seeing a glimpse of Alvaro Morata's ability during the period of Ronaldo's positivity to the COVID-19 virus.
This brings us to Zlatan Ibrahimovic, whose impact was completely in contrast to that of the five-time Ballon D'Or winner. Whilst we have to admit that making a significant impact for a struggling team is easier than doing so for a team that has been winning for the past seven years, Zlatan Ibrahimovic has been able to turn around the entire fortunes of the Milan side.
Furthermore, he has also helped in the development of younger players and players who had not been playing to their full potential prior to his arrival. AC Milan are the club that gained the most points since Zlatan Ibrahimovic's debut on the 6th of January 2020.
It is very common for Ibrahimovic to drop deeper during games to help with the offensive build up and act as a sort of 'pivot' or false nine to allow players like Ante Rebic, Alexis Saelemaekers, and Hakan Çalhanoğlu to push forward.
One should note that Ronaldo tried to play a similar role in the second half of July's game against AC Milan but struggled immensely and ended up losing possession in a very vulnerable position that led to one of Milan's goals.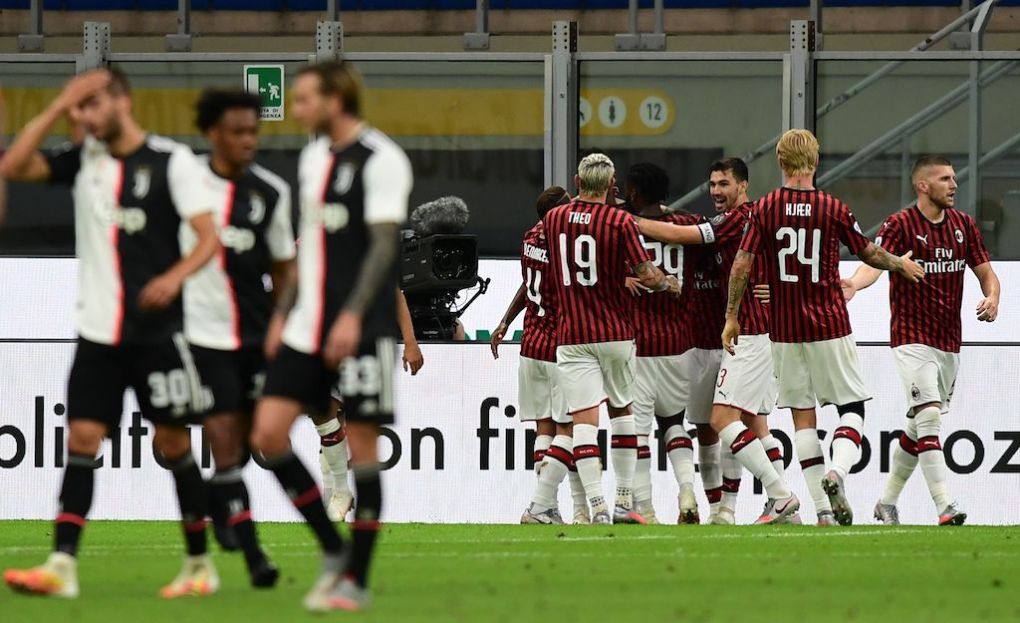 Ibrahimovic's impact can also be seen off the field, where several players such as Rafael Leao and Diaz Diaz were able to attest to his leadership and example to help his teammates work harder to achieve their goals. Most recently, the Swede didn't shy away from showing willingness to give up the penalty-taker role due to his recent misses.
So whilst both Ibrahimovic and Ronaldo play a central role for their respective squads, Ibrahimovic is able to do so whilst empowering his teammates and as a result, having a more meaningful impact for the squad.
Should Milan win the Scudetto this season, Ibrahimovic would definitely be a prime candidate for the 2021 Ballon D'Or but we should probably keep our feet on the ground…for now.
READ MORE: Hauge following the footsteps of Saelemaekers – Milan know haste never wins