Juventus versus Milan. Where to begin? The two clubs form the biggest rivalry in Italian football, if not worldwide. The two most storied clubs in Italy come head-to-head for the fourth time this season, on Friday night in Turin.
The Bianconero and Rossoneri combine for over 100 trophies, 109 to be exact. The hosts of Friday's meeting, Juventus lead in the trophy respect 61 to 48.  La Vecchia Signora are the most successful team in Italy, while il Diavolo are the most successful Italian club in Europe. So, let's compare these two powerhouses trophy cabinet and head-to-head stats.
Juventus and Milan's city rivals Inter make up the derby d'Italia, but in 09′, Adriano Galliani said that the matches between the Juve and the red and black half of Milan are the real derby d'Italia.
As mentioned before, Juventus are the most decorated club domestically in Italy, as they line up with an impressive thirty-two scudetti, compared to Milan's eighteen. Juve have won five consecutive league titles and look destined for a sixth. However, the last team bar Allegri's side, was a side managed by Allegri himself, Milan in 2010-11.
The first of Juventus' league titles dates back to 1905 when they won the Italian Football Championship. However, Milan's first of the same title came four years prior to Juve's. Milan's last league title was in 2011 when the lifted the Serie A trophy. Andrea Agnelli's side's last triumph came last season.
Juventus also have more Coppa Italia than Milan. In fact, they have more than double of Milan's load. Juventus have won the last two editions (and the last one against Christian Brocchi's Rossoneri) of the tournament to propel them to eleven total Coppa's. On the other hand, the Lombardy giants have five of their own Coppa Italia trophies.
The first of Milan's triumphs in the Coppa Italia arose in 1966-67 when Amarildo scored just past halftime, for the only goal in the match for Milan to knock off Padova 1-0. However, their most recent victory in this competition came in 2002-03, when Milan defeated capital club Roma 6-3 on aggregate in a two-legged final.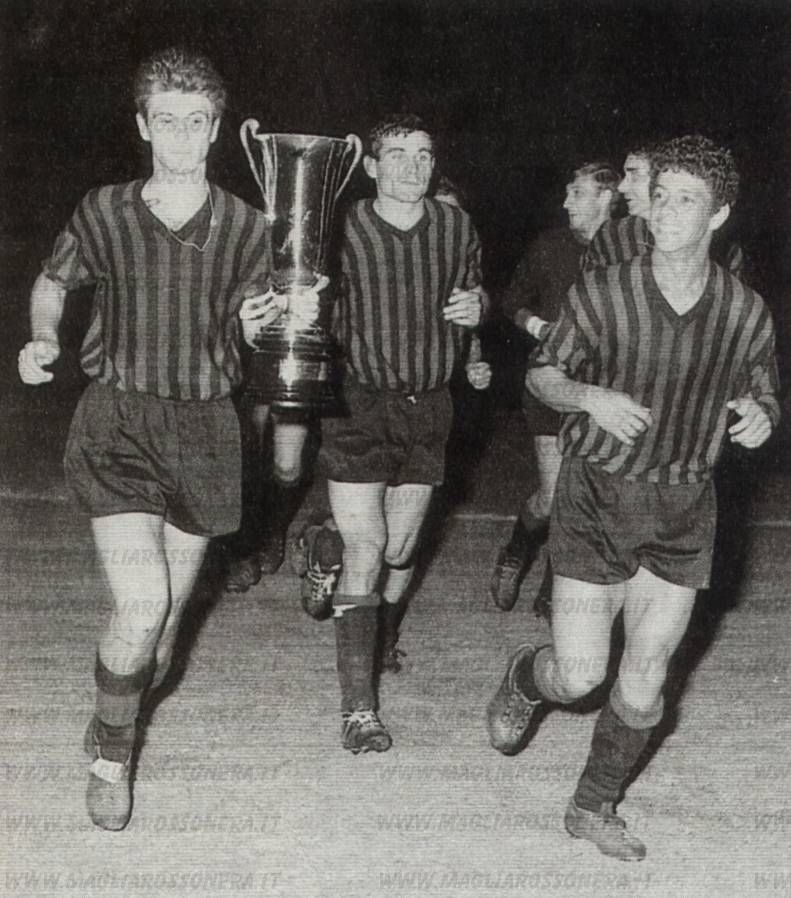 Juventus won a derby Della Mole final against Torino for their first Coppa Italia in 1937-39. Now, their most recent cup final victory came on the 21st of May in Rome against a Milan team that they will face Friday evening. Alvaro Morata, now of Real Madrid came off the bench to score the winning goal in extra time. It turned out to be the only goal as Juve went home to Turin with their 11th Coppa Italia.
Milan and Juventus hold a shared record for the amount of Italian Supercups they have. They both possess seven of these trophies.
Juventus' first win of the cup came in 1995, a 1-0 victory over Parma at the Stadio Delle Alpi. Vialli scored the game's only goal just past the half-hour mark. Ten-men Juve held on for the final 50 minutes after goalkeeper Angelo Peruzzi had been sent off on the 40th-minute mark. The Shanghai Stadium in China was the venue for the white and blacks to win their most recent Supercoppa, as they defeated Lazio 2-0, following goals from Mandzukic and Dybala in four second-half minutes.
Milan won the inaugural edition of the single-match final in 1988. At the San Siro, I Rossoneri fell behind against Sampdoria less than a quarter hour in. However, Sacchi's men rallied back with goals from Rijkaard, Mannari, and Van Basten to lift Milan to victory. In 2016, and most recent Supercoppa, Milan defeated Juventus on penalties 4-3, in Doha following a 1-1 after extra time. That was Milan's first major trophy in five years.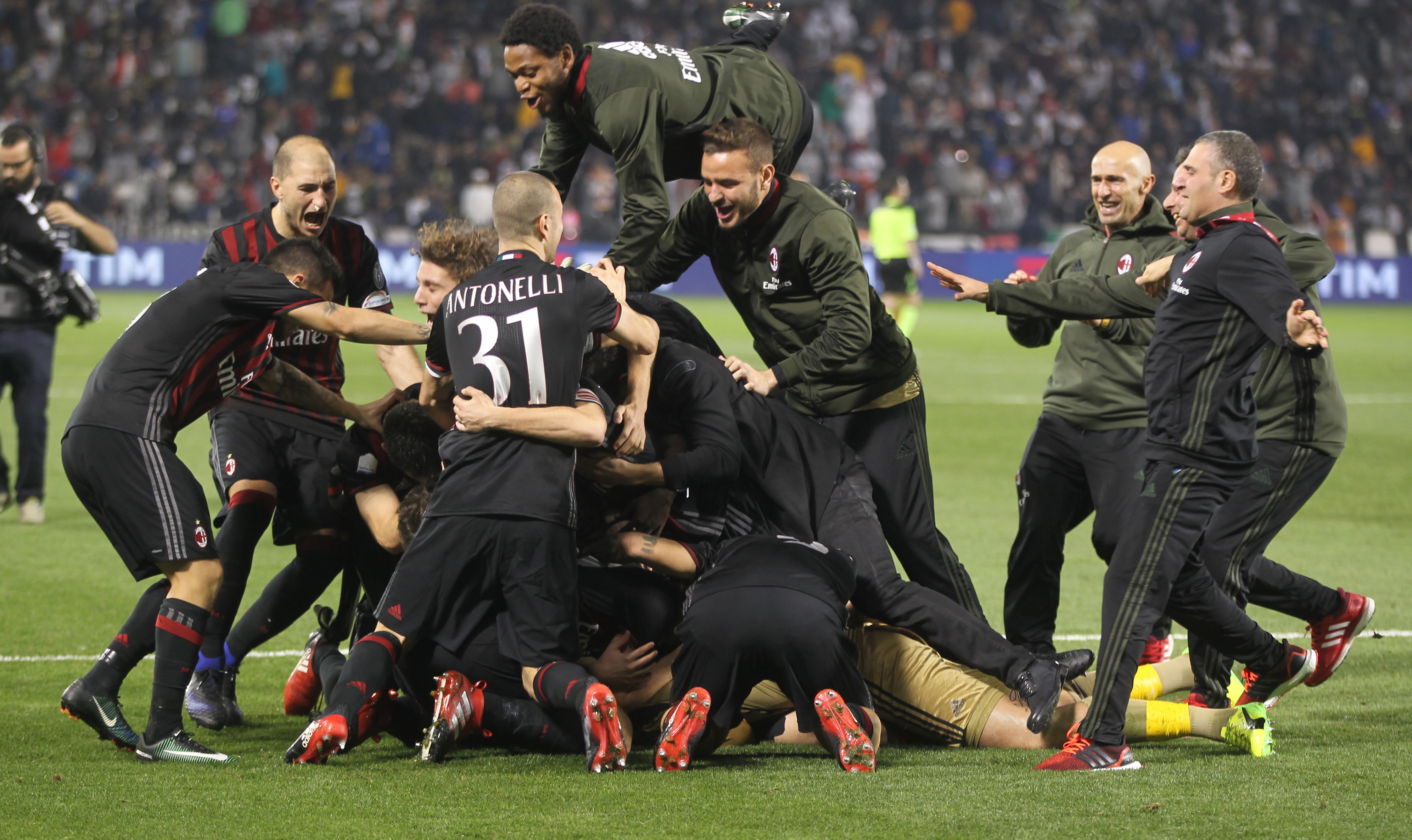 Milan are the second most successful team in UEFA Champions League history, with 7 titles. Only Real Madrid, with 11 have more. Altafini scored a brace in eight second-half minutes to complete the comeback against defending European Champions Benfica, at Wembley Stadium. In 2006-07, Milan got revenge (Which we will not go into detail) on Liverpool in Athens. Pippo Inzaghi scored a brace as Milan downed the reds 2-1.
Juventus defeated Liverpool on a penalty from Platini to win their first European Cup in Brussels in 1985. They won their only other edition at the Stadio Olimpico in Rome against Ajax. They drew the Dutch side 1-1 only to win 4-2 on penalties.
Milan hold a shared record for most European Supercups, with five. In 1989, Arrigo Sacchi's Milan defeated Johan Cruyff's Barcelona 2-1 on aggregate which gave the Lombardy giants their first European Supercup. The last of their lot of cinque (Italian for five), came at the Stade Louis II in Monaco as il Diavolo led by Carlo Ancelotti defeated Sevilla 3-1.
Juventus won their first of two European Supercups by yet again defeating Liverpool. This time it was 2-0 and Boneik scored both goals for the hosts. The latter of Juve's two victories came in 96′. Juventus absolutely destroyed French outfit PSG over a two-legged tie. It finished 9-2 in favour of the Turin-based club.
The last trophy I will cover today is the FIFA Club World Cup. Milan have lifted the trophy once while Juventus never have.
In 2007, in Yokohama, Milan defeated the winner of 2007 Copa Libertadores, Boca Juniors in the final. Milan ran out 4-2 winners, Inzaghi scored a brace while Kaka and Nesta added goals for Ancelotti's warriors.
Now, onto some of the head-to-head stats in the incredibly fierce rivalry between Juventus and Milan.
The first meeting between these two clubs was all the way back in the 1901 Italian Football Championship. On that day, Milan ran out 2-3 winners away to Juve. That was the start of a rivalry that lasts more than a lifetime.
All in all, Milan have met Juventus a total of 280 times (224 competitive, 56 friendly matches.) Of those 280 times, these two great teams have faced each other down the years, the team that now played out of the Juventus Stadium leads the series with 100 victories. Milan trail those 100 wins by just six of their own, and that means 86 of the times they have faced each other it has ended in a stalemate.
A fun fact from that comes up. And, that is that both Milan and Juventus have scored 401 goals against each other.
In 1911, Milan produced the largest victory that this fixture has ever seen, an exciting 8-1 victory for the home San Siro club, that is also the Rossoneri's biggest win in the fixture.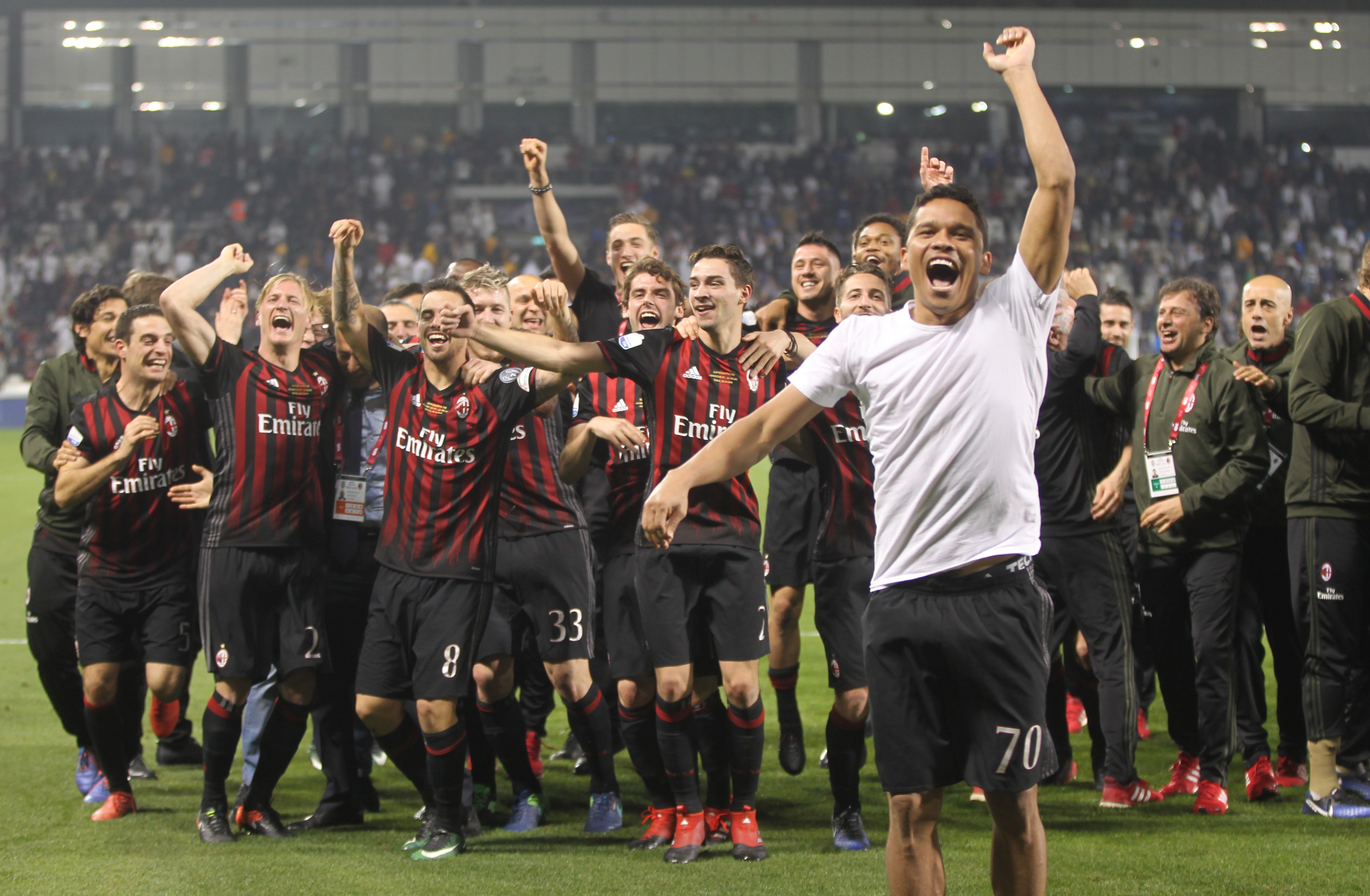 Juventus' greatest margin of victory was a six-goal victory. It happened twice. Once in an 8-2 win in the 1926-27 season, which is the game that also consisted of the most goals, and a 6-0 Juve win the season before.
Those two matches mentioned above, are Juventus' biggest home victories. But, since Milan is the away team on Friday, what is their biggest away win? Well, in 1949-50 Milan returned home from Torino with a 7-1 humiliation of their arch rivals.
Juventus-Milan is a match that always lives up to the billing. It is always an affair that consists of great football, controversy, and is very feisty throughout. So, do Juventus and their 32 league titles have more history than Milan and their 7 Champions Leagues? The decision is yours, leave a comment and let us know!