Ever since Pioli joined back in October 2019, Milan has had nothing short of a remarkable resurgence. It is easy to look back at the last couple of seasons and see Milan challenging for the Scudetto, back in Europe and all seems right with the footballing world again.
But many will not forget that before Pioli joined and really kicked on – Milan were in one of the darkest if not the darkest periods in the club's history. In light of Pioli's recent 1-year renewal and the amazing job he has done over the last two years we look back on his tenure so far with a chronological timeline of the major events, turning points as well as the recruitment, attitude and focus that has helped and underpinned Pioli's success thus far.
9th October 2019 – Turning around a deflated squad
When Marco Giampaolo's successor was finally appointed, #PioliOut became the top trending topic on Twitter in Italy, and a fan even demonstrated outside the club's headquarters to protest the leadership. The Rossoneri were in thirteenth place in the Serie A rankings that evening, with only 10 points. Upon his first day, Pioli was greeted with a Milan side bereft of any confidence and coming off the back of some very questionable performances under Giampaolo.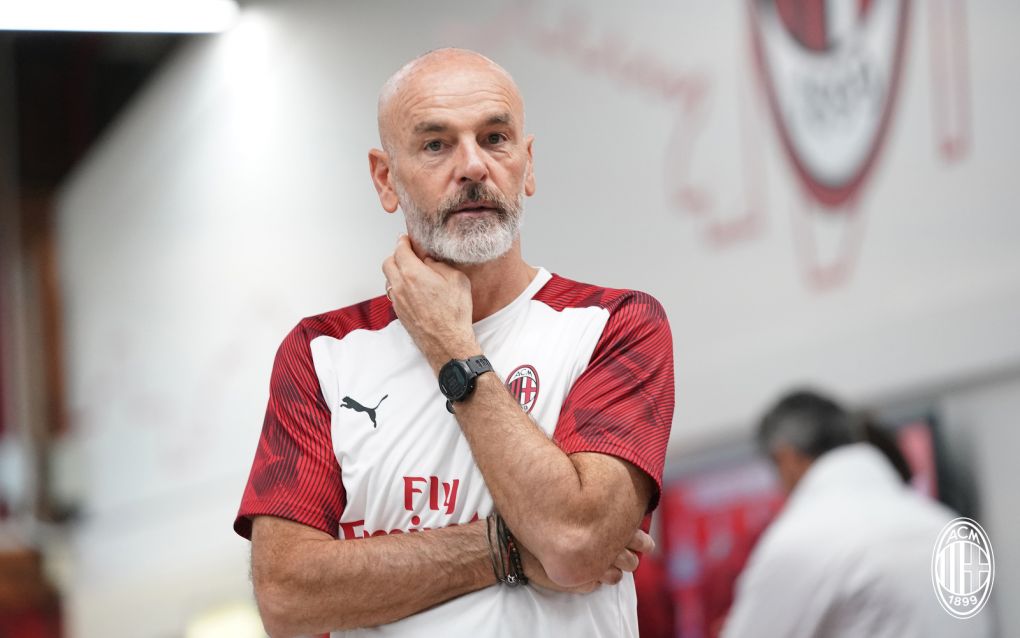 Giampaolo's dismissal meant his tenure at Milan was the shortest of any coach in the club's history. Alongside the up-and-down performance of Gattuso's Milan – Pioli really had his work cut out upon arriving. Although the squad Pioli inherited consisted of a lot of the 'now starts' that had recently joined, such as Theo, Alexis and Rafael; it also had a lot of players that were not good enough and none of the payers had a style of play and identity.
With the tactics of the then disjointed Milan side being a 4-3-3 and a lot of the 'better' performing players in the team brought in to play in this style, it was Pioli's switch to the 4-2-3-1 that really sparked a change and paved the way to the identity and the injection of the Milan DNA.
Pioli was able to transform not only Milan's soul but also an entire team, instilling tightness, balance, and, above all, a winning mentality. However, it was not all down to Pioli, in fact, especially at the start it was one particular acquisition, one very special singing, 'written in the stars' that was equally responsible for Milan's advancement.
22nd December 2019 – 'That' 5-0 loss to Atalanta
Before 'God' himself arrived at Milanello, there was a real turning point right after Pioli's appointment. A match that for all the wrong reasons – all Milan fans remember. A thunderous defeat to Atalanta, where Milan showed nothing, where it could be argued that it was probably the worst Milan performance of all time.
Not only this, but after the swift appointment and sacking of Giampaolo, many thought the same fate would befall Pioli. Although this result was a supreme negative and the reminding of the event leaves most of us with some mild PTSD, it was arguably the most important event to occur that really kickstarted the resurgence.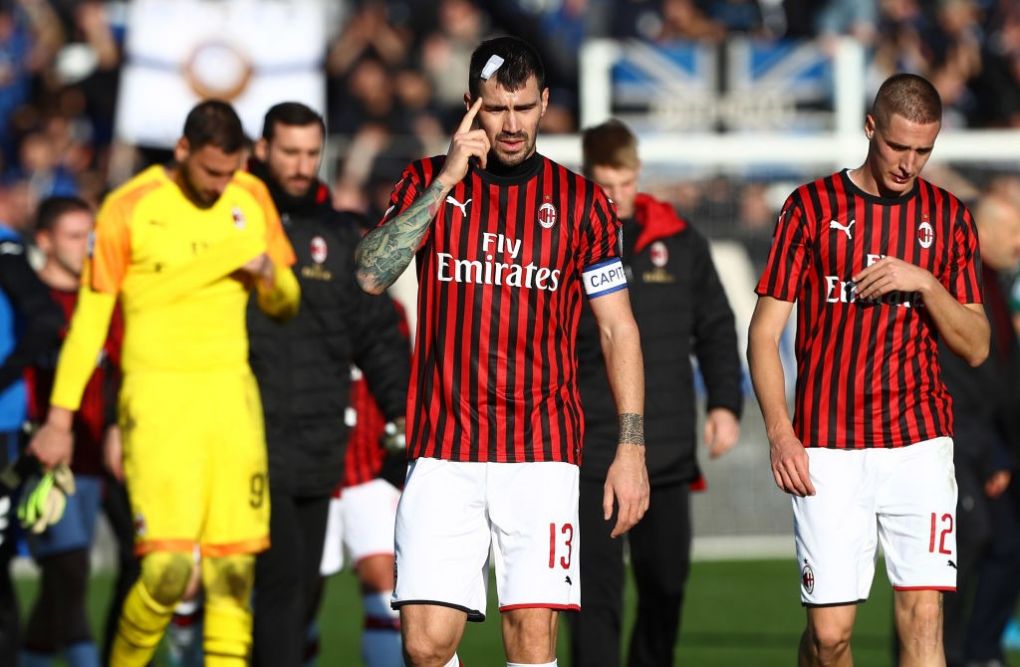 This defeat brought the utter mess that was Milan to the prime attention of Pioli and Elliott management. This game, allowed for a true understanding of the pit that il Diavolo were in after many many years of mismanagement and poor financial decisions. This defeat showed Pioli everything he needed to do, all the work he knew must go into the squad to make it better, and most importantly, highlighted all the areas where Milan needed investment and improvement.
27th December 2019 – A late Christmas Present of Giant Proportions
On this day almost 2 years ago, Milan fans all over the world rejoiced in the knowledge that one of their best strikers and a firm 'modern' legend of AC Milan and world football returned to his loved and prodigious hunting grounds. The then 38-year-old returned after a stellar spell in the US at LA Galaxy with many seeing the player trying to stay relevant by joining a 'sleeping giant' where he would just see out the last season of his illustrious career.
Well, as we know, how wrong most people were. Zlatan originally joined on a 6-month basis, but quickly this seemed to have been a conservative time offer. Even with the apparent risks of age, and the waning 'relevancy' of both Milan and Ibra, especially in light of European football – it didn't seem to matter, because as soon as Zlatan arrived at the scene, it was all old news.
He made his first appearance since his return to the club on 6 January 2020, coming on as a substitute in a 0–0 Serie A home draw against Sampdoria at the San Siro. Ibrahimović then scored his first goal for Milan since returning on 11 January, in a 2–0 away win against Cagliari. This landmark goal saw him score in each of the last four decades (1990s, 2000s, 2010s, 2020s). He also became the oldest goalscorer ever in the Derby della Madonnina at the age of 38 years and 129 days, breaking the previous record set by Swedish compatriot Nils Liedholm (aged 38 years and 43 days).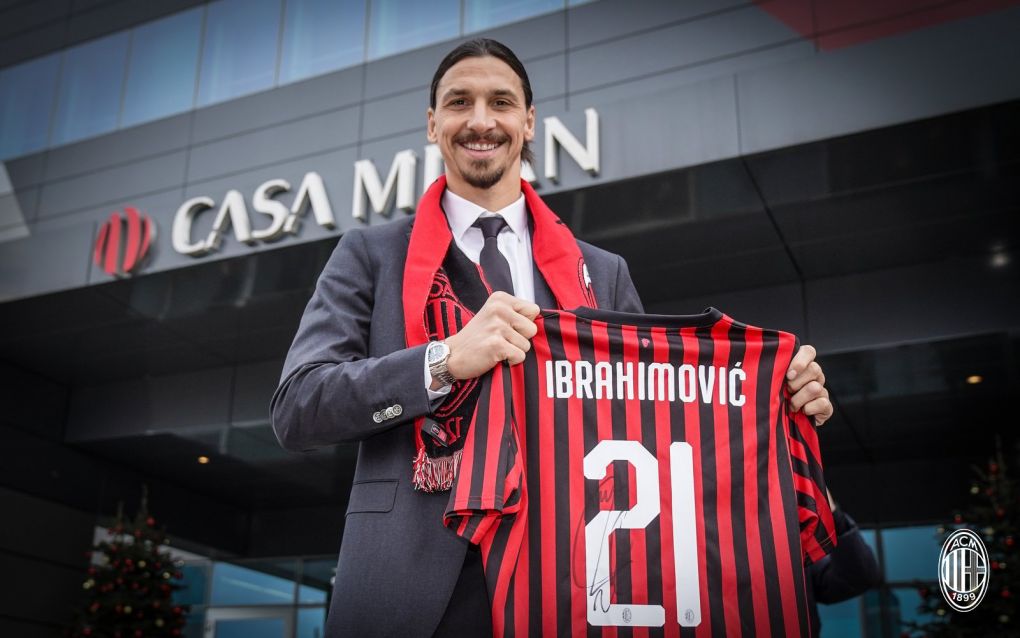 Furthermore, Ibrahimović made his 100th appearance for the club (including his previous stint) on 15 July 2020 and on 1st of August 2020, Ibrahimović scored a goal in a 3–0 win over Cagliari, becoming the oldest player to score at least ten goals in a Serie A season since the 1950s. In terms of statistics, Milan won 61% of its games with Zlatan in the side, an average of 2.1 points per game. Before Ibra's arrival, the team had recorded an average of just 1.4 points per game.
From just this small snippet into the performances of the Swede – it is obvious that his second stint was and is, a huge success and the right decision in every way. From a more nuanced perspective, it was not just the on-the-pitch performances of Ibrahimović that helped Milan, but even more so, is his attitude, he injected such a strong winning mentality into the young and impressionable Milan squad. This aspect alongside the cool, calm and pragmatic demeanour of Pioli and his tactics, the development of the 4-2-3-1 and with Zlatan at the helm, acting almost like a second manager the sudden resurrection of AC Milan was seemingly more likely.
Not only this, but it is worth mentioning that it is also being rumoured that the legendary Swedish striker will stay for yet another year. The arrival of charismatic Swedish forward in January 2020 ultimately provided the kind of leadership that helped one of Europe's youngest sides express its potential on the field.
June 2020 – A Key Decision Was Made
Despite the rebirth of AC Milan from the start of 2020 until the end of last season – the summer transfer window proved to be an interesting time for Pioli. At this time rumours surrounding the now very topical and recently appointment Manchester United manager – Ralf Rangnick taking control and overhauling Milan were rife in the media.
Despite Pioli and Ibrahimović's efforts in taking a very depleted side back into Europa League places finishing 6th in the league, it was mooted by the powers that be at Milan that the availability of Rangnick could derail Pioli's development with the side in the hope to completely change Milan's luck. After all, the decision made by Milan CEO Ivan Gazidis to pursue Rangnick without first consulting either Zvonimir Boban or Paolo Maldini – who were running the sporting side of the club – provoked a civil war at San Siro.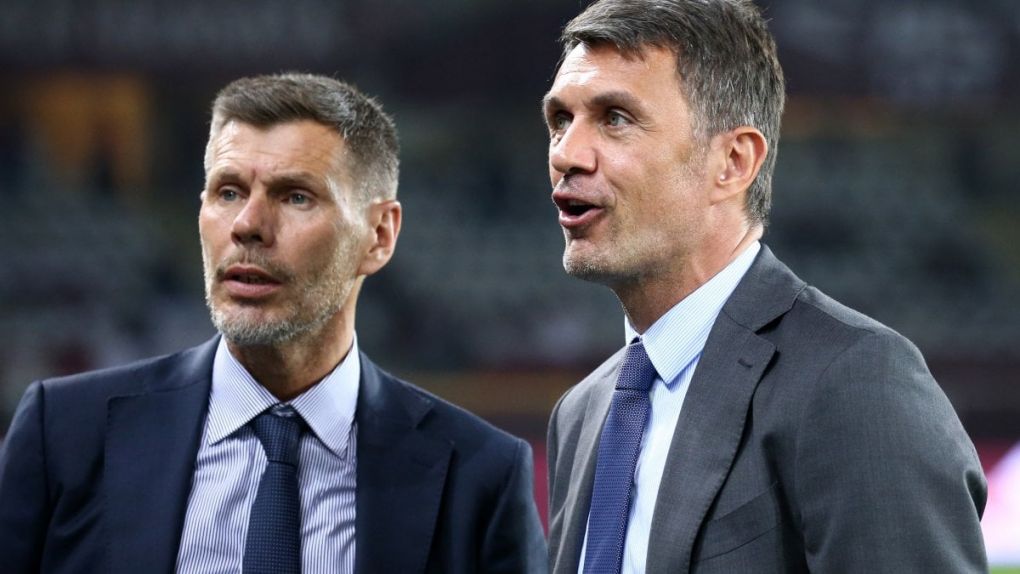 Boban quit in disgust, accusing Gazidis of being "disrespectful", "inelegant" and betraying "the Milan style", while Maldini was expected to follow his former team-mate out the door at the end of the season. With the management justifiably criticised for Marco Giampaolo's disastrous reign, which was curtailed after just seven Serie A games, they now deserve immense credit for turning to Pioli. Maldini very new to his role as sporting strategy and development director, the iconic defender pulled off a couple of masterstrokes in bringing in the aforementioned Zlatan Ibrahimović and the now irreplaceable and supremely experienced Simon Kjaer during the January transfer window.
With that all being said, we can now look back and we know how much of a gamble it was and so far how much it has paid off. As is the flavour of this feature, most of the plaudits for the Rossoneri's renaissance must go to Pioli though, even with a lot of the praise falling to Ibrahimović's shoulders. Pioli has done an exceptional job in extraordinary circumstances and has thoroughly deserved the backing he has received and his recent 1-year extension.
July 2020 – The Post Lockdown and Unbeaten Runs
AC Milan had a brilliant post lockdown run in which they went undefeated in Serie A for 12 straight games, winning 9 and drawing 3. A simply remarkable turnaround when compared to the early part of the season, which was bumpy at best. This form saw the team rack up some vital points and made them one of the main protagonists across Europe's top 5 leagues in the post lockdown period.
It was brilliant to see, speaking for all Milan fans – this was the first time in a long time, that the results we were getting weren't down to either 'luck' or a 'boost' due to a new manager or an uplift in energy. It was just good football, good tactics and having an identity, the fire of the Rossoneri back in the players. It was truly great to see.
Below are a few facts that are worth being reminded of to mark the first time in almost a decade that Milan were good in all senses of the word.
➤ Milan had the youngest squad in Serie A at 25 years and 84 days.
➤ Milan picked up 45 points in 2020 only behind Atalanta's tally of 47.
➤ Ante Rebic scored each of his 12 goals for the club in the year of 2020.
➤ Zlatan Ibrahimovic became the oldest player to score 10 or more goals in a single Serie ➤ A season at 38 years and 302 days.
➤ Milan was the only team unbeaten in Serie A since restart.
➤ Milan was the best scoring side in Europe's top 5 leagues with 35 goals.
➤ Milan won more points than any other Serie A side with 30, averaging 2.5 points per  game, only Bayern (3) and Madrid (2.8) boosted a better record across Europe's 'top 5'.
2020/21 – Falling at the Last Hurdle
Even with the fantastic performances and the resurgence of the whole club in every way, reaching silverware was just a step too far for Pioli's men at this point. However, it must be said, that had you joked a few years ago that Milan would even challenge for the Scudetto, or snatch a Coppa Italia, or even a European trophy, people would have laughed.
Now for Milan reaching these milestones shouldn't be a joke nor should they even be wishful thoughts, but rather pre-requisites. But this point is being made to further signify the absolute leap in quality and huge step into getting back to where the club should be that Pioli has made.
The thing is, after just 6 months people were already expecting Milan to be winning, or to question why there may be a lapse in concentration or in a particular performance. But, this wasn't the case, Pioli did such a good job at this point that people only saw Milan, the historic and gargantuan trophy winners, they didn't see a work in progress, a team with supremely talented but young individuals, a team very much with a long way to go.
But this kind of attitude is the highest form of praise that Pioli could have received, it shows that Milan are back, back in the sense of truly competing, playing good football and becoming an attractive destination again. Sure, if certain conditions were met, if certain signings didn't fail (Mandzukic) and if the team didn't suffer such devastating injuries, then Milan would be parading numero 19 instead of city rivals Inter.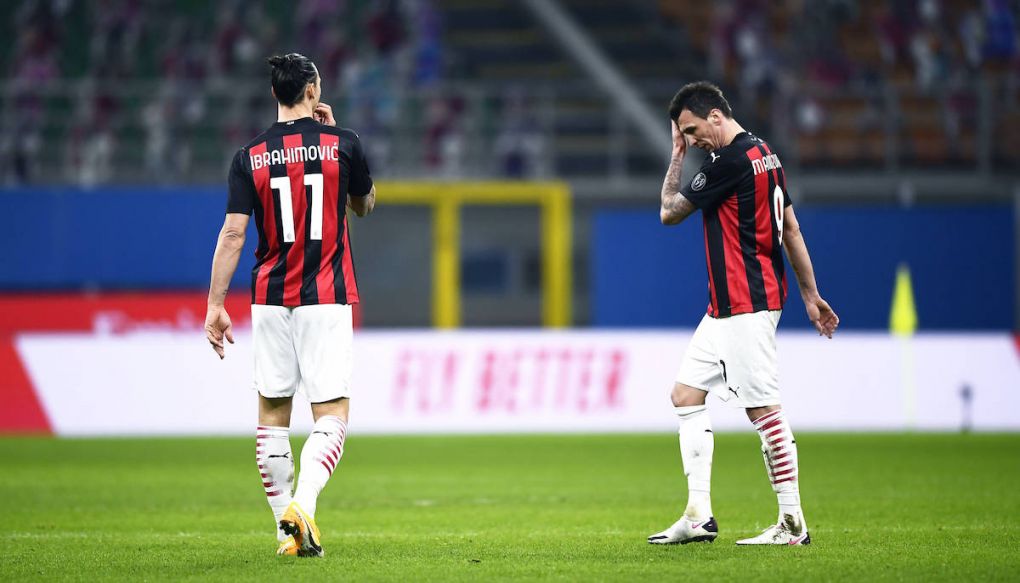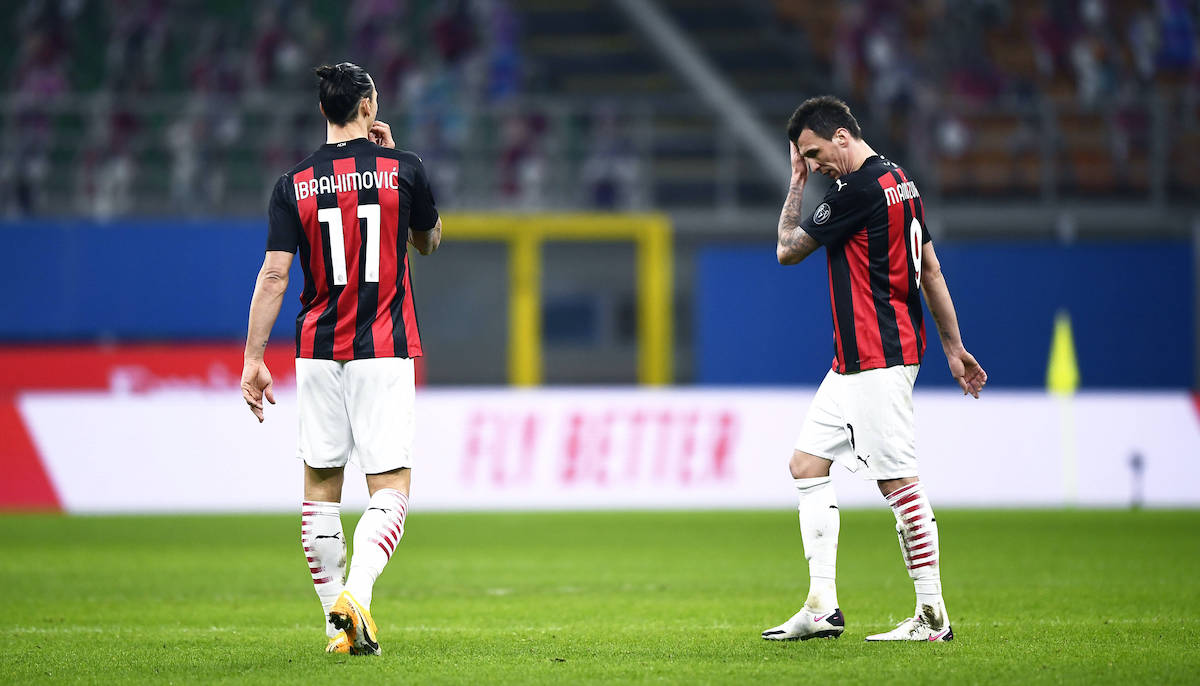 Most are also in the view that really AC Milan did finish the season weakly, especially after such positivity – and again it can be argued that if the dice rolls of luck were slightly different the club would already have some silverware to show for it all the hard work. But there are also some that think the team overperformed in a sense and that the team wasn't built at that point to play on three fronts, especially when considering that the team found themselves in an unlikely title race.
The truth, however, is somewhere in the middle, it is true that more investment and more luck in that sense with injuries etc, probably would have meant we at least would habe been head to head with eventual winners Inter until the last day. However, it is also true that the team in a few senses overperformed, and jumped greatly from a rut, back to the top. What is clear regardless of which camp you sit on, the enormous leaps and strides forward set by Pioli, the management (Maldini) and Zlatan are founded and proper and Milan look to compete with more seriousness for silverware as we speak.
Present day – What Last Season really meant
The 2019/20 campaign was different. Different in more ways than one, it was much more than mere salvation or a sense of belonging. In the end, it was about laying the foundations for future success. Already looking at the season so far – almost half-way though those foundations, that work has meant so much. At the time of writing Milan sit at the top of the table, having had many many more convincing performances, and a few of those coming at the highest level (and Milan's home) the UCL.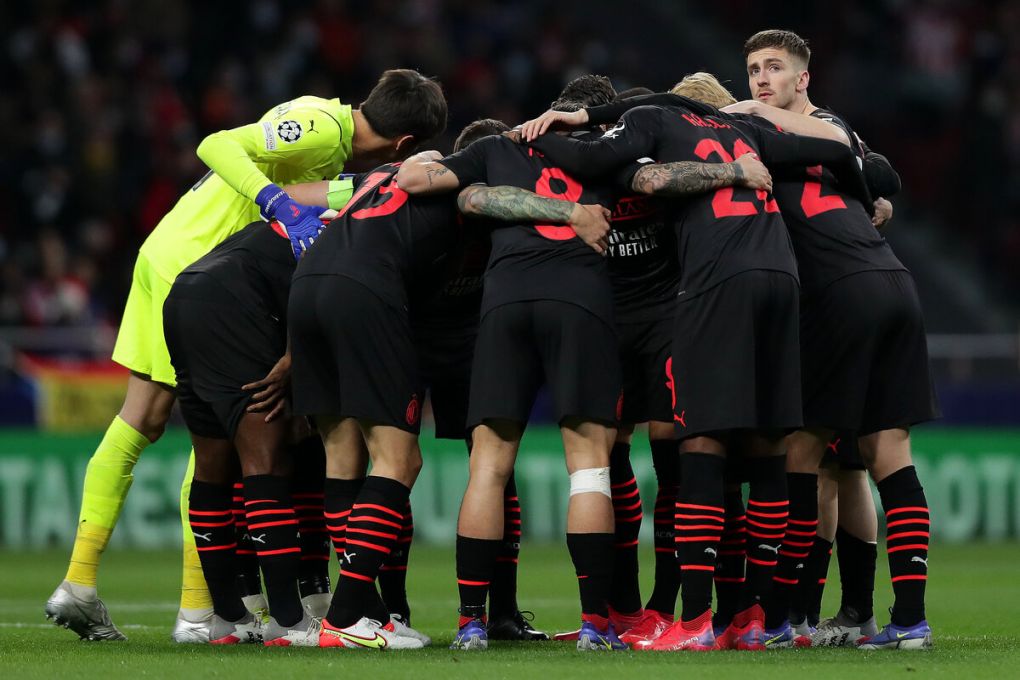 The feelings around Casa Milan are positive. The ownership hasn't changed. Paolo Maldini is still around. The manager has remained, and the players appear ready. Things are finally starting to look up. It's no doubt been a bumpy ride for the Rossoneri faithful, but after years of patience, and with the long-awaited Champions League return being as magical as any fan could as for even if we have been supremely unlucky.
Here is to many more under Stefano Pioli, who has thoroughly earned his extension. Pioli has gone from the 'The Stabiliser' to the Don. Grazie Mister.
READ MORE: Sacchi praises 'devastating' Kessie and Leao in Milan's win over Salernitana