Although not technically at the midway point of the season just yet, we are at a point in the 2022-23 campaign where we can begin to draw concrete conclusions of where teams are at, specifically AC Milan.
With Serie A action not set to get back underway until a few days into January, it means that the winter transfer window will open before a ball is kicked again competitively, and that in turn ensures that the management of various clubs will be reflecting on the squads they assembled over the summer and the need for potential tweaks.
That of course applies to Milan and arguably more than most clubs given that the expectation is there to battle for the second star by retaining their title as champions of Italy. At present, they are eight points behind Napoli and the blades are being sharpened after an interesting summer window.
The preface to all of this is that Paolo Maldini and Ricky Massara have an awful lot of credit in the bank for the previous decisions they have made from investments on unproven talents to walking away from stalemates and letting stars leave for free.
The duo have been a huge part of why the team have had such a resurgence and are rightly considered as having one of the best young cores in Italy if not in Europe.
However, they are not immune from scrutiny especially when the stakes and the standards set become higher. With that said, some reflection on the summer window is needed.
What was needed
It makes sense to break this down into departments in terms of recalling what the general consensus was among supporters heading into the 2022 summer mercato off the back of the Scudetto win.
Goalkeepers: Renewing Antonio Mirante was not a problem as third choice goalkeepers rarely ever get used and he is useful for the composition of the UEFA squad list. However, it had been demonstrated that Ciprian Tatarusanu did not offer adequate guarantees and security as a back-up to Mike Maignan, and thus he should have been replaced.
The management might well have been banking on Maignan being fit for virtually the entire season but that would show a lack of foresight as once again it had not happened. Milan needed a younger, more athletic and more confident goalkeeper to ensure a smoother transition from No.1 to No.2 in that role and to help the defence feel more secure.
Defenders: The feeling was that no right-back needed to be signed given the presence of Davide Calabria and the obvious return of Alessandro Florenzi (more on that to come), so that area staying the same was not problematic.
At centre-back, Fikayo Tomori, Pierre Kalulu, Simon Kjaer (returning from injury) and Matteo Gabbia were the four 'guarantees', but club captain Alessio Romagnoli departed for boyhood club Lazio after seven years with the Rossoneri.
Milan therefore had three young centre-back options at 25 and under still very much refining their craft, and a 33-year-old veteran returning after basically having his knee rebuilt.
A central defender with experience in Serie A or a top European League plus games under his belt in the Champions League and a player in their prime years (25-30) would have served well, because a reliable anchor for the department was needed to ensure rotation between a minimum of four quality CBs.
At left-back, many felt that an upgrade was needed on Fode Ballo-Toure, probably Stefano Pioli included. The head coach had preferred playing Kalulu, Calabria and Florenzi out of position over fielding the Senegal international. Therefore, a young (possibly Italian for squad list rules) understudy to Theo Hernandez would have been ideal, or a more experienced left-back who offered more assurances.
Midfield: A large part of Milan's strength in 2021-22 was being able to call upon three excellent players in the holding midfield department in Sandro Tonali, Franck Kessie and Ismael Bennacer. However, Kessie left the club on a free transfer for Barcelona, leaving a rather sizeable hole.
While Tonali and Bennacer could be built around, there were some concerns about the cover in that area. Rade Krunic is not a natural in the double pivot and has been more of an emergency choice in that role, and Tiemoue Bakayoko simply isn't trusted.
Maldini and Massara had let Kessie go for free after failing to find an agreement, and they had to bite the bullet of that decision by investing in a new central midfielder who could ensure that one of the big strengths of Pioli's style and system did not become a weakness.
Attack: The biggest issue heading into the summer window was that only Rafael Leao was deserving of an absolute certain starting spot in the front four, with Ante Rebic generally accepted as being an adequate back-up on the left flank.
On the opposite side, the right wing needed addressing. Alexis Saelemaekers has proven himself to be more of a system player so far offering balance and work rate over end product and individual brilliance, while Junior Messias did chip in with some important goals in 2021-22 but both he and Saelemaekers should not have remained as the only options for that flank.
The playmaker role had plagued Pioli throughout the previous season given Brahim Diaz's form dropped off a cliff after scoring four times in the opening nine games, with Krunic, Kessie and Daniel Maldini all having been tried in the role as cover, so an investment was anticipated in that area.
Finally, a new centre-forward was also high on the priority list. Zlatan Ibrahimovic had a major knee operation at the end of May ruling him out until 2023 when he will be 41, Olivier Giroud scored big goals but turned 36 and cannot be asked to work overtime, while Rebic is more of an auxiliary option and the January signing Marko Lazetic seemed more of a Primavera project.
What actually arrived
With a vague blueprint set out above for how the squad could resemble something closer to complete (that is the end goal of a summer window after all, to improve the squad in quality), here is the business actually done.
Goalkeepers: No new deputy to Maignan arrived. Milan continued with the Frenchman backed up by Tatarusanu and with Mirante third choice. Former prodigy Alessandro Plizzari, aged 22, was even allowed to join Pescara permanently.
Defenders: The injury to Florenzi late in August saw a deadline day move for Sergino Dest get over the line. He joined from Barcelona on a loan with option to buy deal and is a similar player to Florenzi in being able to cover the entire right flank.
Maldini and Massara made the decision to get even younger in the centre-back role as the 21-year-old Malick Thiaw arrived from Schalke 04 to join Tomori (24), Kalulu (22), Kjaer (33) and Gabbia (23).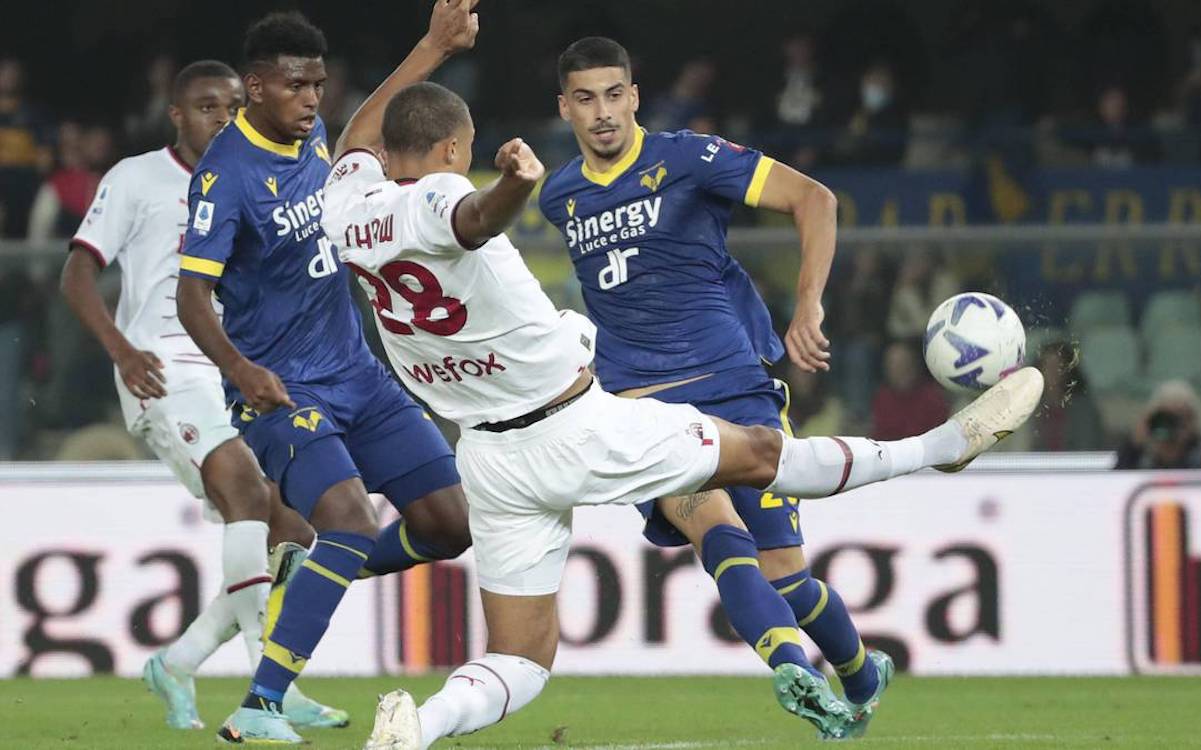 No changes were made at left-back with Ballo-Toure remaining despite links with a return to France or a switch to Turkey. Therefore, Milan added a third right-back they would have probably rather not signed, and recruited a centre-back who currently offers less certainty than Romagnoli, albeit possessing more potential and perhaps a better athletic skill set for Pioli's style.
Midfielders: Pioli welcomed Tommaso Pobega into the fold after his loan at Torino and he effectively became the third choice midfielder after Tonali and Bennacer, with Krunic remaining an emergency choice and Bakayoko not moved on.
The signing of Aster Vranckx from Wolfsburg bolstered the department numerically, but the 19-year-old came on a loan with option deal from the Bundesliga side as a player they didn't really have plans for.
With Pobega and Vranckx essentially replacing Kessie in the aggregate, the squad looks objectively weaker in midfield compared to last season in addition to having less experience. Renato Sanches and Enzo Fernandez were linked throughout the summer, but no true investment to fix a key part of last season – shielding the defence – ever arrived.
Attack: The decision to sign Messias permanently raised eyebrows as aforementioned, while the other moves on the trident saw Yacine Adli return from his loan at Bordeaux and Charles De Ketelaere sign from Club Brugge for €32m plus bonuses.
That means Milan went into the new season with Brahim Diaz, De Ketelaere and Adli – the latter having had an excellent preseason – as options for the No.10 role, and yet there have still been starts for Krunic in that position and rotations based on form with no player truly locking the role down. It would be fair to call that a failure.
The left wing remained as it is, and again there was no investment (in transfer fees at least) on a new centre-forward, with the decision made to sign Divock Origi on a free transfer from Liverpool.
Maldini was not deterred by his injury issues towards the end of his time there nor his status as a bench/cup specialist player for the latter part of his Liverpool tenure, and the Belgian has one goal to his name while Giroud has been forced to work overtime.
Reflections and considerations
While the verdicts above may appear to be deliberately damning, it is moreso just a frank expression of the facts and the state of the squad after what was an intriguing (being generous) and perhaps underwhelming summer mercato for a side that had just won the league.
Certain things did not help; it was obvious in the summer months that Elliott Management were negotiating the sale of the club to RedBird Capital and therefore perhaps wanted to avoid a large outlay given their imminent exit, but they have maintained a big presence through the terms of the takeover and having board members, so helping to build a more competitive squad simply had to be on their agenda.
Another issue that dragged on far too long were the renewals of Maldini and Massara. The fact a saga was allowed to develop around two Scudetto-winning directors was a farce, and them not penning fresh terms until July 1 cannot have helped the fluidity on the market and perhaps their commitment to building something they might not be able to see the fruits born from.
There are more considerations related to foresight rather than hindsight. Firstly, there is the obvious fact that a lot of the signings were young players and therefore should adapt with the passage of time, growing into their roles and surroundings and hopefully blossoming into excellent players.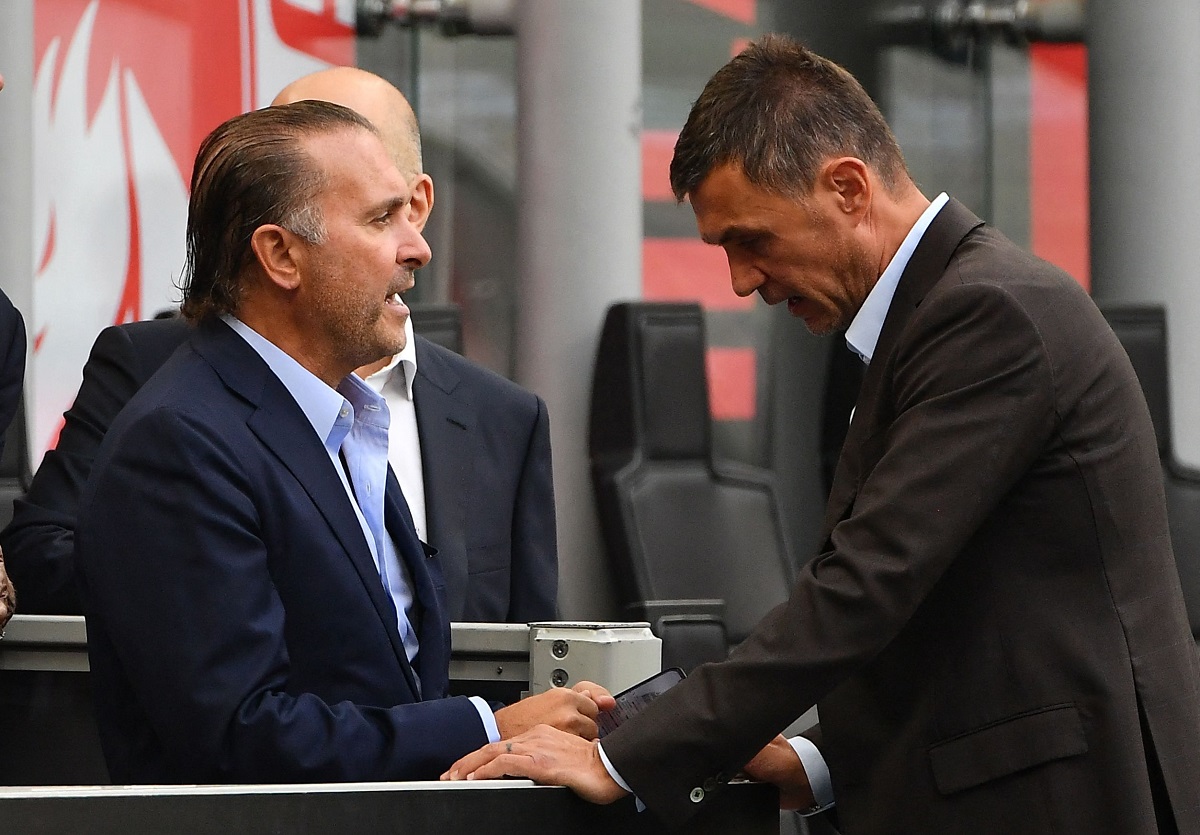 Secondly, Maldini and Massara have proven that they can work wonders with what could be considered a 'restrictive' budget, and there were a lot of moving goalposts over the summer such as Sven Botman and Renato Sanches slipping away, the De Ketelaere negotiations taking weeks, and having to quickly find cover for the right side.
As a third and final point, it could well be that more of a focus was put on depth and quantity of it rather than building the best starting XI possible. Injuries have plagued and at times almost derailed Milan over the past three years, while being expected to compete in three competitions (Serie A, Champions League and Coppa Italia) increases the stress and demands on the group.
The future
At the time of writing the media are linking Milan with a younger back-up goalkeeper, three potential replacements for Ballo-Toure, a move for a centre-back currently at the World Cup with Poland, Houssem Aouar or Sofyan Amrabat for the midfield and both Hakim Ziyech and Noah Okafor for the attack.
There are some obvious gaps to fill in this squad and they largely remain the same from the summer. A new deputy to Maignan is still needed, a new back-up left-back would still serve, Kjaer may need replacing, a third more experienced central midfielder is an absolute must, a right winger is required and an investment must come on a new striker in time.
We do not envy the management because problems in any squad are like whack-a-mole in the sense that once something is fixed, another issue arises to tackle. If January provides the chance for some tweaks, next summer – the first full one under RedBird – will provide some very telling signs about the ambitions moving forward.