Following the hard-fought win against Spezia, AC Milan were held to a -0-0 draw against Cremonese, a side that had no wins in Serie A (still don't) and sat in 18th place in the standings.
Stefano Pioli was forced to make do with Theo Hernandez and Olivier Giroud, as both picked up cards against Spezia and were suspended. This allowed Divock Origi and Fode Ballo-Toure to start the game.
Despite the game looking like a no-brainer win for Milan, the away side struggled to create chances with the attacking players having a hard time trying to break down Cremonese's low block, a problem that the Rossoneri have had for years now.
In the second half of the game, Pioli brought on Rafael Leao and Charles De Ketelaere, but the duo failed to impact the game and the gap to Napoli is now eight points. Here are five things we learned…
1. Origi yet to impress
The Belgian was given the chance to start in the absence of Giroud, but he failed to impose himself in the game. Origi has only one goal and one assist thus far in red and black and hasn't really produced a great performance (except maybe Monza).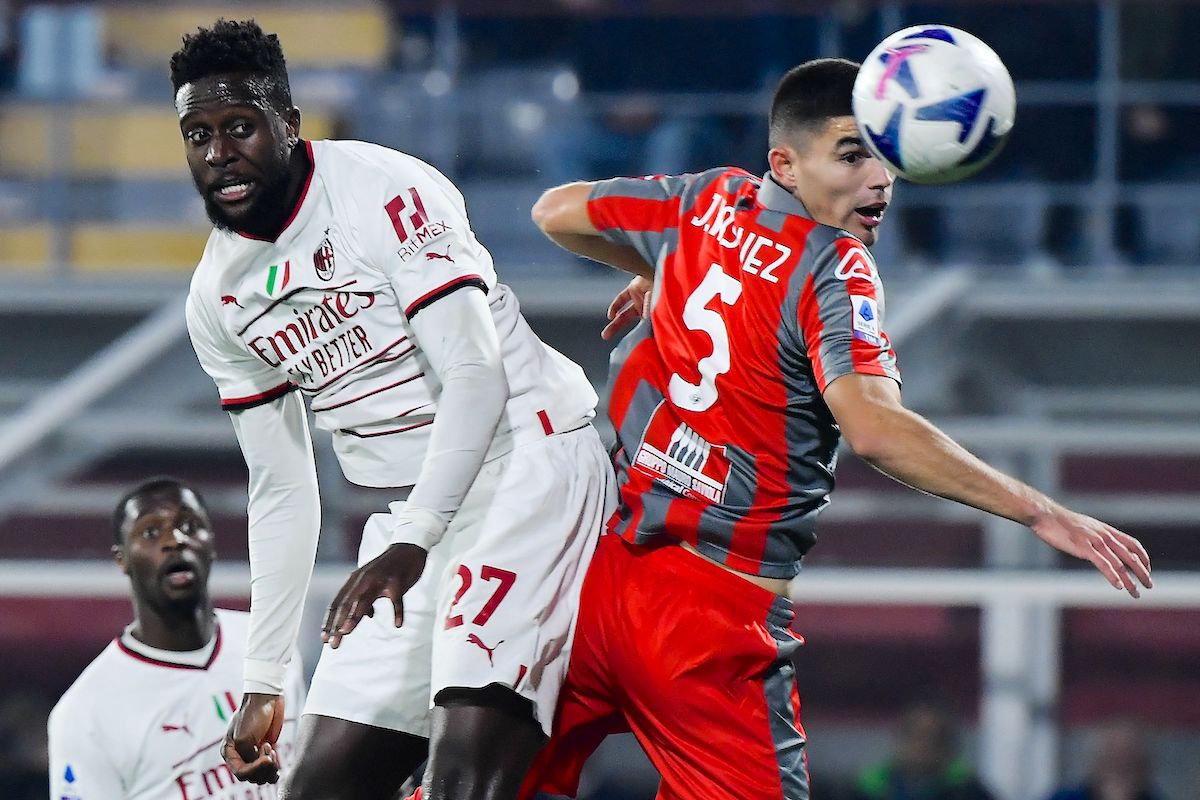 He was probably brought in with the idea of being a starter eventually, but at the moment he hasn't even been good enough as a substitute, as harsh as that sounds. The management will need to find solutions in January if they want to stay in the Scudetto race.
2. No.10 position causing all sorts of troubles
De Ketelaere arrived in the summer for a hefty fee, but the Belgian has failed to impress and his performances have been worse lately compared to his first few appearances. It's probably fair to say that the pressure has got to his head and he's got some work to do.
That being said, we are talking about a player that is just 21 years old, who has made a big switch from the Belgian league to Serie A and Milan have to be patient with him. In that sense, it's also fair to put some blame on the management for making his contribution such a focal point immediately.
Meanwhile, Brahim Diaz has had a lot of ups and downs as usual. The Spaniard has had some pretty impressive performances and seems way better compared to last season, but he has already had very clear lows even this campaign.
Pioli and his staff need to bring the best out of De Ketelaere after the World Cup or find another solution in January, because the team just can't be competitive with a big hole in the middle of the pitch.
3. Disastrous by Rebic
The Croatian was painful to watch on the night as he couldn't beat his man or complete a successful pass for that matter, which was unacceptable. In the second half, after Leao was introduced, he tried combing with Rebic, but he failed to complete a simple short pass on several occasions which seemingly frustrated the Portuguese and quite frankly it was understandable since you don't expect someone earning millions to play like that.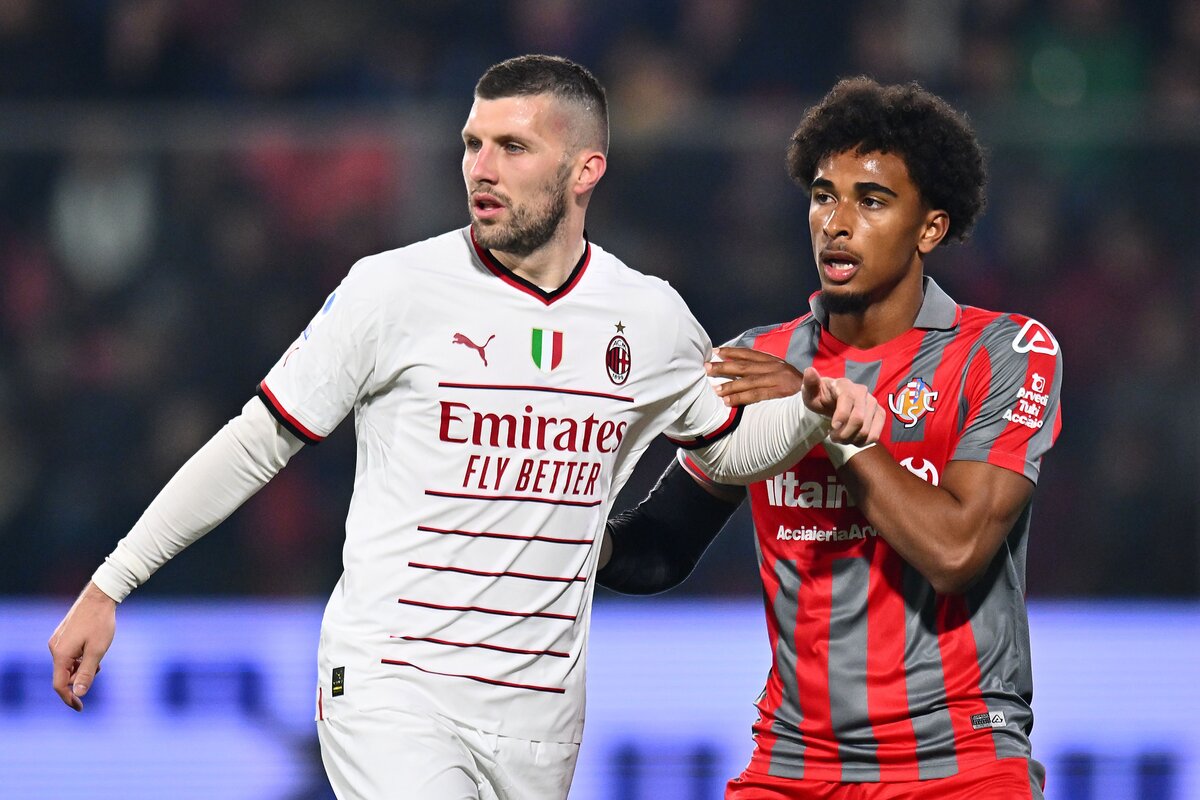 Rebic has had some brilliant moments, but now might be the time to think about a replacement since even after his injuries, he has failed to get into form and has been very poor and the odd goal or assist is not enough.
4. Positive first start for Thiaw
Despite the underwhelming performance up front, Milan managed to keep a clean sheet which is a positive. Malick Thiaw also got his first start and he showed great promise. The youngster looked composed and really intelligent on and off the ball with his movements.
The centre-back was also involved in one of the more dangerous actions in Cremonese's penalty box as he headed the ball nicely after a corner kick, but was denied by the keeper who just about managed to make a one-handed save. Thiaw might get more playing time after this.
5. Looking back at the transfer window 
After 20 games or so, it's probably about time we reflect on that summer transfer window. Milan got Pobega, Adli, Thiaw, Vranckx, Dest, Origi and of course, De Ketelaere into the squad with pretty much all of them being unexperienced youngsters with the exclusion of Origi and De Ketelaere (to an extent, as he has played UCL).
Whilst expectations weren't high for Pobega, Adli, Dest, Thiaw and Vranckx, the quartet has still performed below the low expectations. Pobega is the only one that really has picked up some minutes and found continuity.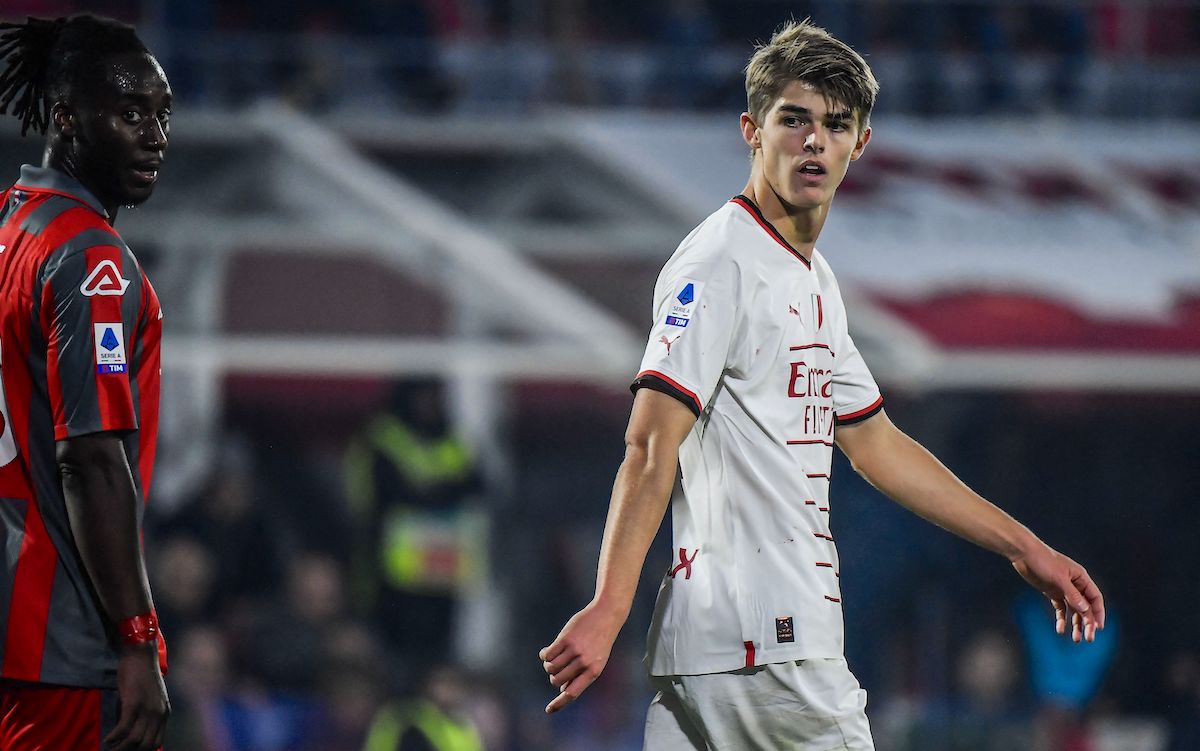 On the other hand, Origi came as a Premier League and Champions League winner and there were some expectations for the Belgian to be a crucial part of the squad, but he has failed miserably thus far and whilst he came on a free transfer, it still doesn't feel like good business.
And finally, the marquee signing, De Ketelaere has also been a ghost lately as he has failed to meet the expectations. The Belgian started off promising, but things got worse for him as he just can't seem to settle in, but we've seen similar scenarios with Leao and Tonali.
In conclusion, after a Scudetto-winning season, Pioli had no support as he didn't get any players that have improved the overall quality of the squad. Whilst Maldini has done a great job to bring Milan back to the top of Italy and out of the Champions League group stages, more is seemingly needed.