"I wasn't able to see Pelé play, but I've seen Ronaldo, and I've never seen a player like him. He's unique, number one in everything."
Every now and again, whether you believe in a higher power or not, Earth is blessed with a footballing gift. Around the time of the millennium, the sporting world was blessed with the talents of Ronaldo Luís Nazário de Lima.
The quote above comes from Emerson during his time playing with his countryman, commonly known as just Ronaldo, at the Rossoneri. In truth, it's difficult to disagree, despite it being such a bold statement. 
Ronaldo arrived for his second spell at San Siro under controversial circumstances, being forced to buy out the remainder of his contract with Real Madrid – the club whom he left Inter for on similarly debatable terms – in order to join Milan.
In doing so, he became one of just a few players to pull on the Rossoneri jersey having played for city rivals Inter. Other superstars spring to mind like Roberto Baggio, Clarence Seedorf, Andrea Pirlo and Zlatan Ibrahimovic. Those who cross the divide rarely do it quietly, and this was to be no different.
Ronaldo spent five years with the blue half of the city between 1997-2002, but on 11 March 2007 he became the enemy of Interisti for the day once again. Papers had labelled it the Ronaldo derby, and it was hard to deny that the return of the 30-year-old attracted the headlines in an already fierce rivalry.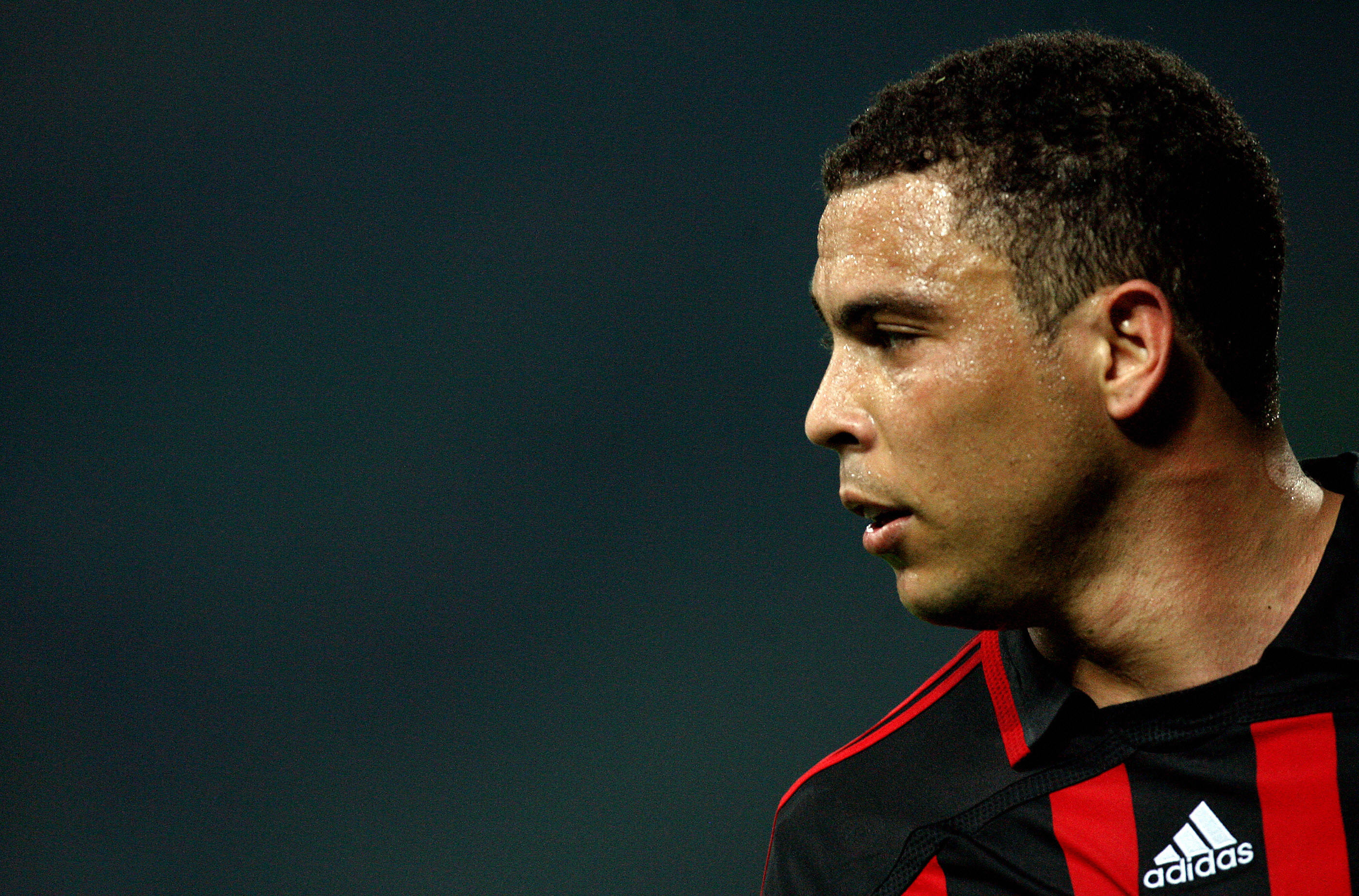 Forty minutes into the derby, the Brazilian star made sure he would have the headlines the next day too. In typical clinical fashion, Ronaldo manufactured space, opened his body and unleashed a fierce left-footed shot into the bottom corner past Julio Cesar to stun over 70,000 Nerazzurri supporters.
And if the fans weren't silenced already, the ex-Inter man proceeded to celebrate by shushing the Curva Nord; the fans he had called his own for five glorious years.
Ronaldo was never one to be appreciative of the limelight, nor was he one for getting wrapped up in the politics of the Beautiful Game.
"When I was a child I was poor and hungry but I liked what I did," he explained. "It's still the same game I loved when I was a boy. When I am on the field, in practice or in a game, it is joy, pure joy."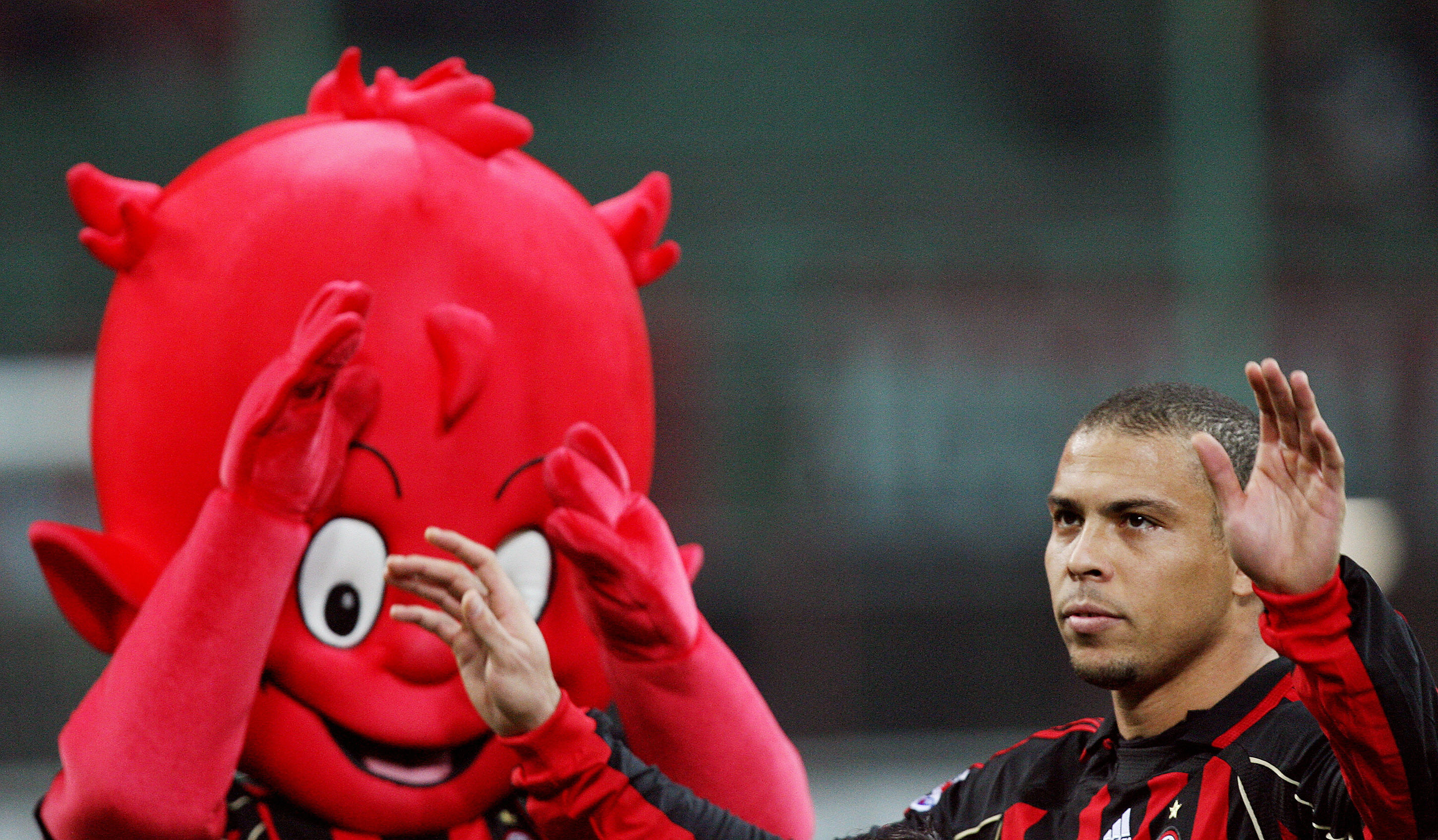 Inter would have the last laugh in the game by going on to win 2-1. The winner was ironically scored by Ibrahimovic. By the end of the season, the whole of football was to feel a sense of loss as Ronaldo suffered yet another major knee injury. It marked the third such occurrence of this injury, which he suffered twice to his right knee in 1999 and 2000.
Ronaldo Luís Nazário de Lima was a gift, though at the same time we were left wondering what might have been. It's not often a player wins three FIFA World Player of the Year accolades and two Ballon d'Ors and is still considered to have not reached his full potential.
As he announced retirement at the age of 34, in floods of tears, it was time for a period of reflection. "My career was beautiful, it was wonderful," he said. "I had many victories. I made a lot of friends. I have to accept my defeats and I've lost to my body. I have pain even while climbing the stairs."
He always said that he lived his dream every day by simply being a football player, but in many ways he was also hugely unlucky. The truth is that Ronaldo was the best player in the world by the age of 20; not many had done that prior rot him, and not many will ever do that again.