It wouldn't be a big game without the Curva Sud pulling out all stops to show the players exactly what it means to supporters.
The Rossoneri host Juventus tonight at San Siro knowing that a win will see them stay top and also extend their lead above the Bianconeri to 13 points, albeit with a game more played.
As revealed by the Curva Sud's official website, each AC Milan player will receive a text message on their smartphone before setting off with the bus to the stadium.
The group have not been able to organise anything due to the red zone enforced because of the ongoing pandemic, but they wanted to be close to the team anyway to charge them up for tonight's game.
Below is the message…
"We would like to be with you, to give you our constant support.
We would like to be in our place, where you are used to seeing and hearing us.
We would like to be in Curva Sud, where we are waiting for you to celebrate a goal or a victory.
We would like to be with you to push you to attack without fear and without mercy. To charge you, to incite you one after the other, so that you turn every clod of San Siro into a nightmare for our opponents.
We would like to be by your side to make your blood boil and make you feel the inexhaustible warmth of our love.
We accompanied you through the streets of Milan before the derby and you were never protected and defended as on that occasion.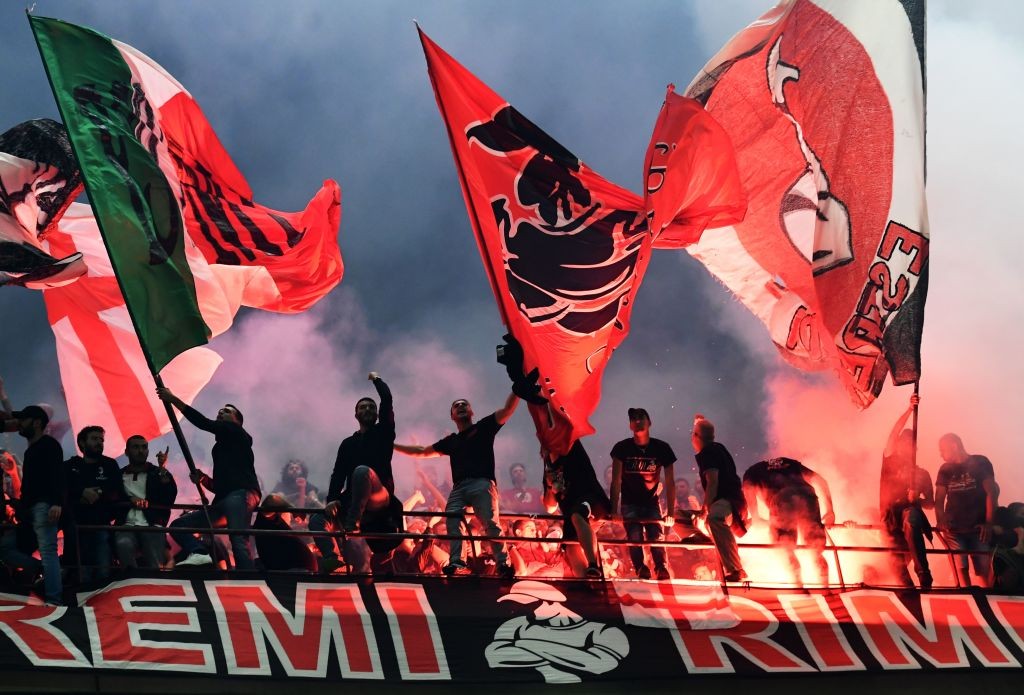 We have set fire to the streets of Milan as you pass, turning them into tongues of fire from which you, a formidable and relentless team of Devils, have emerged.
You have honoured our shirt, you have brought Milan back to where it deserves to be, you have made us proud of you, we are united again: a team and its Curva.
Fight for US, and you will feel our heart beating with yours.
Win for US, and you will feel the joy and gratitude of all the people of Milan.
"We are waiting for you under the South, and it will be as if we were in front of you.
Be Rossoneri. Be a Milan fan. Be ultras of the Curva Sud Milano.
Because now you are the masters of hell, it is up to you to conquer heaven for us. "
The statement finishes with a very emotive message: "We are always with you, we will never leave you!"
---
READ MORE: