Some more interested quotes have emerged from Diogo Dalot's interview with Record in which he documents his decision to swap Manchester for Milan.
The Rossoneri secured Dalot as their final signing of the summer late in the window, as the Portuguese full-back arrived on a season-long dry loan deal from United.
Dalot has made 10 appearances this season across all competitions, which is nothing to dismiss easily given how good Davide Calabria and Theo have been.
Though his levels of performance have fluctuated the 21-year-old will get a new chance this evening as he is in the starting XI to face Benevento as a left-back.
The interview has been transcribed by Calciomercato.com and we have translated it below…
You left Porto for Manchester United, would you do anything different? I guess you don't say no to United and José Mourinho, even though many have said you left too young…
"I'm honest, I have no regrets whatsoever for every step I've taken so far in my career. At that moment it was the step I had to take. The person and player I am today and who I can become, is also due to this difficult step," he said.
"Of course, what happened and what was said around is normal, it is part of football. What I feel and will feel for FC Porto has been going on from the moment I arrived at the club. I am still a member and have my subscription to Dragão. I love this club, but it was right to accept Manchester's offer."
Mourinho said you were the best full-back of your age. Are these words you still think about?
"It is one of the many phrases I have kept from Mourinho. He was a very important person in my career and he is a person that I hold with a special affection in my heart. Working with him has been fantastic. I have learned a lot and I am glad that you he is having a good time.
"I keep these sentences not to brag, but as motivation and to answer, not only to him but also to me, because I think that one day I will be able to be a reference. I have to work and run a lot."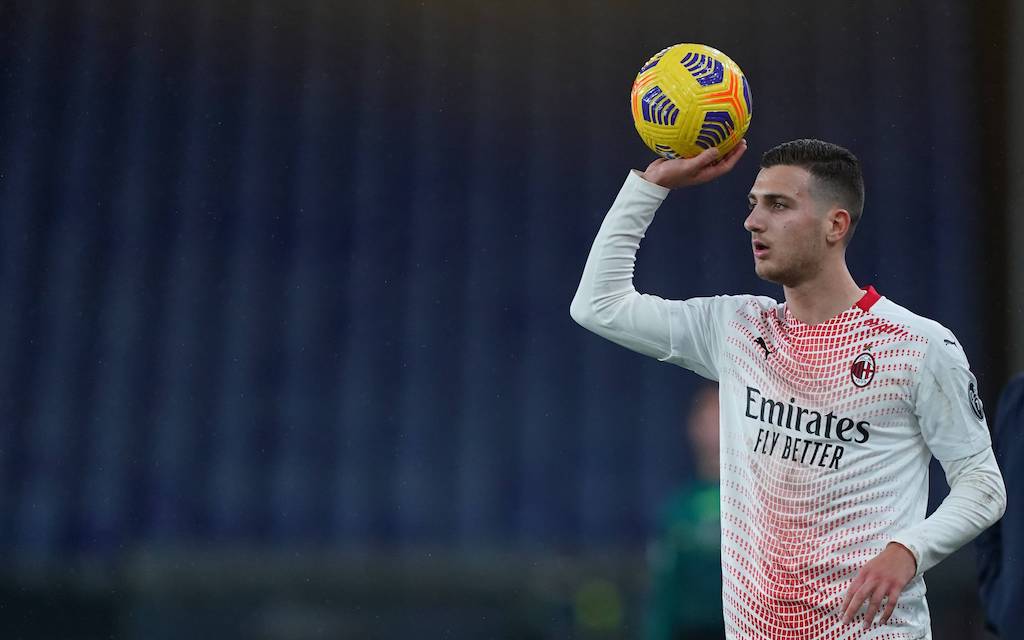 With more minutes already compared to last season, was it the right decision to leave for Milan?
"I knew that coming to Milan would be a good step forward if it had materialised. So far I have no reason to complain. I have always believed in my worth and a lot of this has come out. To continue like this and to evolve even more are the objectives because I know that there is still a lot to do."
Why AC Milan?
"One reason was the conversation I had with Maldini. The way in which they presented the project to me and the will they showed in wanting me was essential, even if it was a dry loan, as they say. will was essential, and then it has to do with the team, where there are many young people, the desire to win, the desire to work as I like.
"And there were aspects that I did not know and after my arrival I went to see and I was pleased. It all came together."
Is this the year you take off the label of a promising youngster or a boy to become a top player?
"I think so. What others wear on me is difficult to control. As players, we have to try to improve every day and that's what I'm doing. Of course I want to be a point of reference for many people. For me, it must be a goal to want to grow and become a reference in the top."