AC Milan forward Charles De Ketelaere has claimed that the criticism he has received does not affect him, because he feels the support of his team-mates and the management. 
De Ketelaere was Milan's big signing of the summer window after the 11-year wait for a Scudetto was ended, arriving from Club Brugge for a figure of over €30m, but his time at the club has not exactly gone to plan so far.
The Belgian attacking midfielder has now been without a goal since 1 April 2022 when he scored a tap-in for Club Brugge against Beerschot on the penultimate day of the Pro League season, and so far he has just one assist for Milan.
De Ketelaere is currently on international duty with Belgium and he spoke to the newspaper Het Laatste Nieuws about his experiences with the Red Devils and also with the Rossoneri, with his comments relayed by MilanNews.
Tedesco [Belgium coach] said it's good for you to leave Milan and be in the national team…
"Yes, on the one hand it's true but I don't want to see it that way because otherwise it might seem like I don't like being at Milan. And it's not absolutely the case"
Does this call-up give you confidence?
"I'm so pleased to have this chance to show off and improve by playing for the national team as well."
How was your experience at the World Cup?
"It was a big disappointment for me personally – I only played 15mins – but I'm more disappointed for the nation and the fans. I've never been a person who thinks only of himself but always of the team he plays for."
How have the first few months at Milan been?
"Disappointing, actually negative. They certainly weren't my expectations. After an excellent season with Brugge and after the transfer to Milan, which I don't regret, I would have hoped to be more important than that I've been so far."
Is there a reason?
"There are many reasons. One is the environment, a higher level of football, adaptation to many things. Life off the pitch."
You had a positive start with the assist against Bologna, then what happened?
"Strangely, I didn't find that in that match my performance was so much higher than in another match where they described me as poor and this is only because I got an assist in my first start. In any case, I judge my performances in a different way than people or the press. I try to look more at the technical side and so I try to improve the next match."
You have had some criticism…
"I admit that in one way or another I get those comments but I've never focused on the criticisms. At Brugge I also received a lot of them, both positive and negative. At Milan, the comments were initially positive and then they have become negative.
"I will never let myself be carried away by negative criticism, just as I will not go to my head if one day the situation turns positive. Many team-mates advised me not to read the newspapers so I didn't even know about that 'Prince of San Siro' title."
Public praise came from Ibra, Leao and Kakà…
"I certainly feel and appreciate the affection and support of my team-mates, but I don't want it to remain that way. I would like to show that I'm hungry and that I live for football and good performances. If I were to believe the media it seems that every day I arrive at Milanello crying (laughs)."
Are you changing?
"Yes, it's true, I think lately I've been taking care of my body more in a professional way. Before and after training I take more care, more than at the time at Bruges and this makes me feel better. I work out a lot more, I'm careful with food.
"I wouldn't want you to believe that this is the reason for my negative performances, I believe that as already mentioned there are various reasons."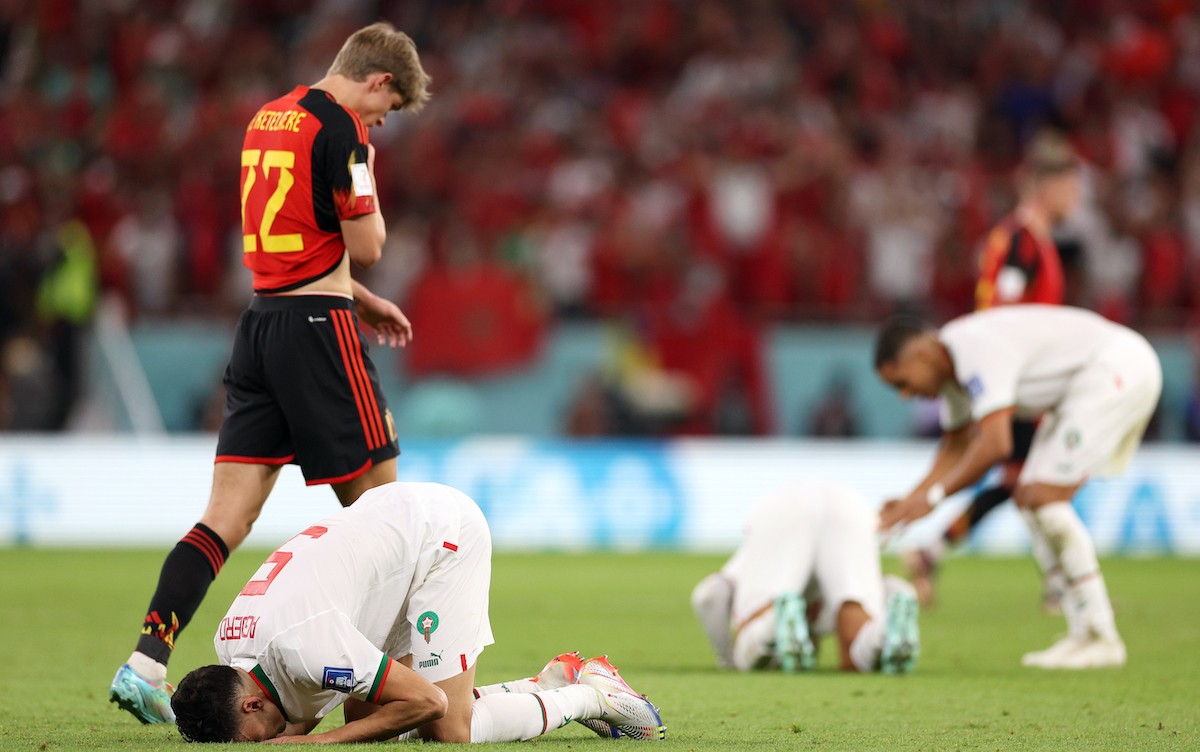 Are you confident in yourself?
"Certainly, in fact I have the impression that I've improved a bit since I left Belgium."
There is a difference between the Belgian and Italian league…
"The level is higher and there is a higher intensity. It is more difficult to enter the opponent's penalty area. The game is more tactical, you need to be more focused during the match. Even during training we focus more of tactics comparing to the Belgian league."
What is your relationship with Maldini like?
"He is very close to the team and I have an excellent relationship with him as I have with the other players. We talk to each other [in Italian] and he makes me feel his trust. He is a person who represents Milan and Milan are too important for Maldini."
On the difference between the dressing rooms of Brugge and Milan…
"Perhaps the personalities and performers change, but in the end they are always people who love to play football at a higher level and with other qualities. I think we have an extraordinary squad and that's also one of the reasons why they won the Scudetto last season. We are a very united dressing room."
Are you worried about stats?
"They do matter, but I think you have to play before thinking about the stats."
Do you mind not having scored and assisted?
"Of course yes, it makes no sense to say otherwise."
Do you think you have matured in these months and that you have made progress?
"Yes, I consider myself more mature as a person, but I don't have concrete examples. Everything took place in a natural way. I also found more tranquility in myself. I am aware of what I can do and I don't let myself be carried away by emotions."
Does coming on with 15 minutes to go add pressure?
"Not that much. I don't see it that way, I judge myself in the complex of training sessions, preparation for matches, playing time: this is how I divide the pressure, but of course I always want to give my best."
How do you see your role in the national team?
"The national team is always the merit or the result of what you do in your own club team. If I manage to become important for Milan, I will also be important for the national team."
How much time do you give yourself in Milan?
"I haven't set myself a period. I try to finish the season by working as hard as possible every day to then be able to get a starting position. For the moment, I'm not thinking of anything else."