Follow all the updates on AC Milan's mercato ahead of Friday's 8pm deadline, with the Rossoneri set to get two signings across the line…
---
21:00pm CET – Say hello to Saelemaekers
And after a long day of signings falling through and sales being blocked, we end with a transaction that went exactly to plan.
Thank you for joining us, and we will see you again for another deadline day blog in August!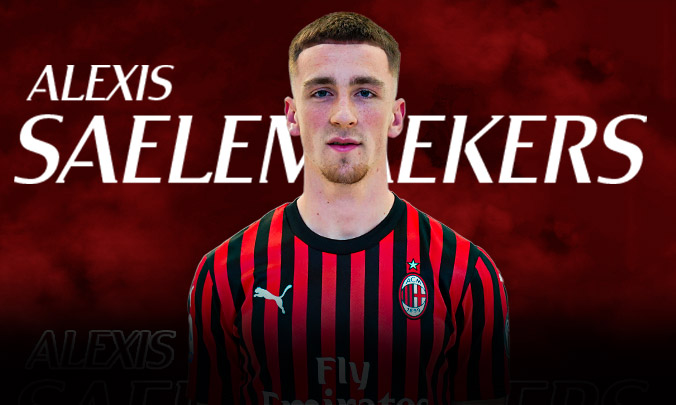 ---
20:30pm CET – Laxalt returns
The club have officially confirmed that Diego Laxalt has returned early from his loan spell at Torino.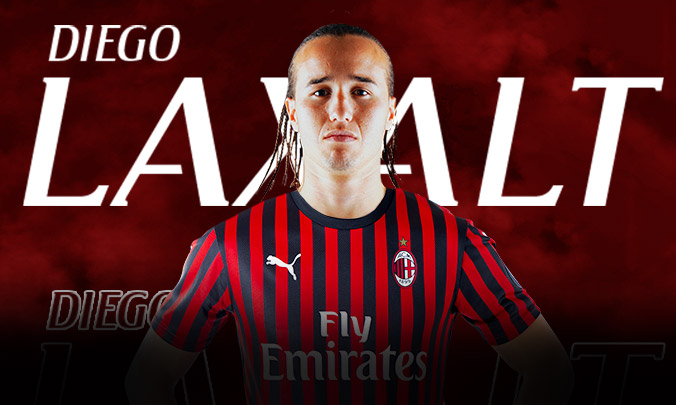 ---
19:52pm CET – DEAL OFF
Wigan Athletic have now confirmed Antonee Robinson will not be joining Milan this month.
---
19:45pm CET – One in…
Alexis Saelemaekers' contract with Milan has been deposited! Announcement imminent…

---
19:20pm CET – Or does he?
We're struggling to keep up with this entire soap opera, to be honest. But with 40 minutes until the window shuts, the clubs will have to get a move on.
There are positive signs regarding the Antonee Robinson deal, according to Di Marzio

— Milan Eye (@MilanEye) January 31, 2020
---
19:17pm CET – Robinson returns 
Antonee Robinson was in Milano today, he had medicals with AC Milan but… problems for his contract and the deal is now OFF. He's coming back to Wigan. 🔴 #Wigan #ACMilan #transfers

— Fabrizio Romano (@FabrizioRomano) January 31, 2020
---
19:10pm CET – Laxalt is back
As Antonee Robinson's move to the Rossoneri has collapsed, Diego Laxalt will arrive in Milan tomorrow to complete his return to the club after a six-month loan spell at Torino (Di Marzio via MilanNews.it).
---
18:35pm CET – A bitter twist
That might just be that. It is claimed Antonee Robinson will now fly back to England after the deal collapsed…
---
18:10pm CET – Here's to you, Mr Robinson
MilanNews.it are now reporting that there is in fact no total agreement between Milan and Wigan over Robinson. The report states that there are problems regarding the payment method, and it remains to be seen if it will be resolved by 20:00.
---
17:55pm CET – Oh no
Just as it seemed as though everything was set for Milan to sign Antonee Robinson, Gianluca Di Marzio is not reporting that the deal has hit complications.
Not only that, but the Rossoneri are set to recall Diego Laxalt from Torino so they are not caught without a back-up left-back! Unbelievable. All the info here.
And it gets even more serious. Robinson is seemingly aware of the situation…
https://twitter.com/MilanEye/status/1223289184884006912
---
17:30pm CET – Almost there
According to MilanNews.it, Alexis Saelemaekers has just finished his physical checks at the Ambrosiano Institute. Now the Belgian will head to Casa Milan where he will sign his contract.
We're getting close to a double announcement…
---
17:15pm CET – Another departure
Rende Calcio have announced that that they have completed the signing of defender Alessandro Negri from Milan Primavera. Not a blockbuster, but a deadline day deal nonetheless.
---
17:05pm CET – Bellodi stays
Despite reports earlier in the week suggesting Cagliari are interested in 19-year-old centre-back Gabriele Bellodi, Daniele Longo has confirmed he will stay at Crotone.
✖ nessun accordo tra #Cagliari e #Milan per #Bellodi: il ragazzo resta al #Crotone

— Daniele Longo (@86_longo) January 31, 2020
---
16:55pm CET – Robinson in Casa
According to MilanNews.it, Antonee Robinson is at Casa Milan to sign his contract. Expect some photos soon, and an official announcement of course.
---
16:40pm CET – Deadline Day duo edging closer

As confirmed by MilanNews.it just a few minutes ago, Antonee Robinson has successfully completed his medical. He will now head to Casa Milan, where he will sign his contract.
Alexis Saelemaekers, meanwhile, has passed the medical at La Madonnina clinic and will now undergo the fitness tests at Ambrosiano.
Mentre Antonee #Robinson ha terminato l'iter per il conseguimento dell'idoneità ed è arrivato a Casa #Milan per firmare il contratto, Alexis #Saelemaekers ha ultimato le visite mediche alla Madonnina e si sta dirigendo all'istituto Ambrosiano per l'idoneità. @MilanNewsit

— Thomas Rolfi (@TRolfi) January 31, 2020
---
14:40pm CET – Will he stay or will he Die-go?
Contrary to what Di Marzio is reporting, Calciomercato.com's Daniele Longo is now saying that Laxalt has rejected Fiorentina. Your guess is as good as ours…
#Laxalt ha rifiutato la #Fiorentina

— Daniele Longo (@86_longo) January 31, 2020
---
15:29pm CET – As promised…
Krzysztof Piatek's replacement may not be arriving this month, but work is already underway to sign a striker in June as contacts have apparently been held with the entourage of a Sassuolo forward. Full info here.
---
15:15pm CET – Almost there
As expected, Antonee Robinson has arrived at the Centro Ambrosiano to undergo sports fitness tests. Then the contract signing.
We have a striker update coming soon…
---
15:10pm CET – VITO UPDATE KLAXON
The latest update from our mercato correspondent Vito Angele…
"With the arrivals of Robinson and Saelemaekers the Milan market is closed: the offer of a loan from Fiorentina for Paquetà has been rejected."
---
15:05pm CET – The shock of the Laxalt
There's always a twist, isn't there?
Di Marzio is reporting that Diego Laxalt will cut short his loan at Torino and join Fiorentina today. You can read all the info here.
---
15:00pm CET – One down, one to go
Antonee Robinson has completed his medical at La Madonnina clinic. If the procedure is as normal, he will undergo some more physical checks before heading to Casa Milan to sign his contract.
Terminate le visite mediche di #Robinson👇 pic.twitter.com/lovs4AdQhB

— Radio Rossonera (@RadioRossonera) January 31, 2020
---
14:20pm CET – Alexis arrives!
After his flight was delayed twice, Alexis Saelemaekers has arrived at Linate Airport! His medicals will take place this afternoon.
🛬 His flight was delayed twice, but Alexis Saelemaekers has finally touched down in Milano!

🔜✍🔴⚫️

[🎥 @RadioRossonera]pic.twitter.com/bV0LKGUmJv

— SempreMilan (@SempreMilanCom) January 31, 2020
---
13:50pm CET – No love from Russia
This is another strange one. Having been linked with a move for Lokomotiv Moscow's Aleksey Miranchuk throughout November, reports in Russia are claiming that Milan made a last minute attempt to sign him. You can read the full details here.
---
13:35pm CET – Under the radar
Here's one that has come out of nowhere…
Milan have completed the signing of 17-year-old midfielder Francesco Angelini from Rimini Berretti. Full info here.
---
13:15pm CET – News from England
This is a strange one. A report from The Times is claiming that Milan and rivals Inter are both prepared to offer Newcastle midfielder Matty Longstaff a five-year deal. He is out of contract at the end of the season. Full info here.
---
13:00pm CET – The one that got away…
This is an interesting one…
Barcelona have confirmed that they have reached an agreement with SC Braga for forward Trincao.
Why does this matter to Milan? Well, it's claimed that the Catalan giants beat competition from the Rossoneri to land him in a €30m deal. All the info can be found here.
---
12:44pm CET – Yet more delays…
There has been a further delay to Alexis Saelemaekers' flight, which should now land at Milan Linate airport around 13:50, as per MilanNews.it.
---
12:35pm CET – Medical underway!
The first of today's two planned medicals is underway at La Madonnina clinic: Antonee Robinson is undergoing his checks. More info as it arrives.
---
12:20pm CET – Staying put
Despite the strange situation surrounding Lucas Paqueta at present, it seems as though he will be remaining with Milan beyond January. A Serie A side have made an attempt to sign him though, click here for full info.
---
12:10pm CET – Deal number two
Due in around lunchtime is the second player Milan are hoping to sign on deadline day in Alexis Saelemaekers.
Beglian outlet sudinfo.be claim that the Rossoneri will sign the winger from Anderlecht on loan for €3.5m with obligation to buy for another €3.5m, and he will replace Suso. He is due in Milano around lunchtime.
---
12:05pm CET – Deal number one
It looks as though one deal is motoring along nicely already as Antonee Robinson is in Milano ahead of what MilanNews.it claim will will be a loan with the option to buy set at €7million. He arrives from Championship side Wigan Athletic.
🏥 ROBINSON ALLA MADONNINA 🏥
.@Antonee_Jedi è appena arrivato alla clinica La Madonnina di Milano per sostenere le visite mediche con il #Milan. 🔴⚫
.
🎥: @TRolfi
.#Robinson pic.twitter.com/di0pcDsRse

— MilanNews.it (@MilanNewsit) January 31, 2020
---
12:00pm CET – Welcome!
It's been a success before, so why not do it again? We'll be with you all the way until 8pm CET and possibly beyond as Milan look to get two deals over the line.