AC Milan winger Gerard Deulofeu has spoken to Sky Italia about his future at the club.
The Spaniard joined the Serie A giants on dry loan spell from Everton in January. The rossoneri do not have any option to make the winger's loan move permanent, therefore Deulofeu is set to return to Everton at the end of the season.
The 23-year-old netted his first senior goal for Spain yesterday and Barcelona have also emerged as possible contenders for the talented winger given that the LaLiga giants can activate a €11million buy-back clause to sign the player at the end of the season.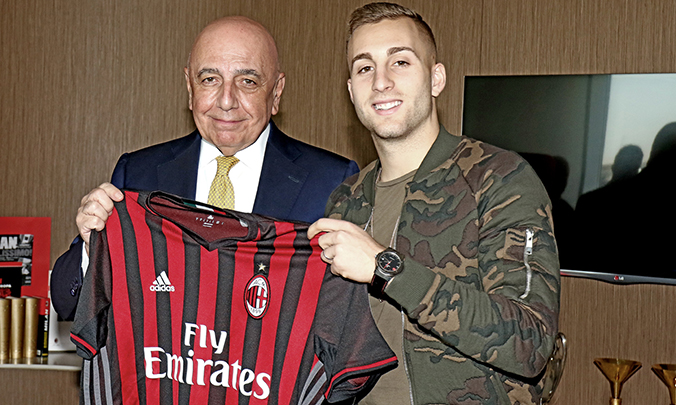 Talking to Sky Sport, the Spaniard said: "If I wouldn't have joined AC Milan I would not be with Spain now.
"Montella trusts me and I have to continue delivering. Our target is to qualify for a European competition. I'm also on very good terms with Lopetegui, I hope I will play for my national team again very soon.
"As for my future I still don't know, I am only focused on the present at the moment."
The product of Barcelona academy has one goal and three assists in 10 games with AC Milan so far this season. He had only managed one assist in 11 appearances with Everton in the first part of the 2016/17 campaign.