Now that the summer transfer window has officially slammed shut, a reflection is certainly in order to assess what AC Milan got right and what they might have done differently.
Overall, Milan were one of the most active teams on the market as they started making moves back in June. Mike Maignan, Fikayo Tomori, Sandro Tonali, Brahim Diaz, Fode Ballo-Toure, Olivier Giroud, Alessandro Florenzi, Pietro Pellegri and Tiemoue Bakayoko all came through the door, as did Yacine Adli and Junior Messias on deadline day.
Despite this, there is still a split among the fanbase – which can easily be seen on the modern barometer that is social media – as to whether the Rossoneri actually had a good market. Here, we take a look at how it went down.
Context
Some people don't care about context and are only concerned with the cold hard facts as they are, but Milan's summer mercato absolutely needs some kind of background.
This may come across as a defence of the club in light of some of the points that will be discussed later, though it is imperative to note early on that Milan are still financially hamstrung. They are operating under a Settlement Agreement which means UEFA are watching every penny the management spend, while the 2019-20 financial year closed at a loss of €195m – a record for the club even though Covid-19 and the impact on revenues had a big part to play.
What does that mean? Well, it doesn't take a brain surgeon to work out that Paolo Maldini and Ricky Massara had a bucket load to spend. There must also be a distinction made between being a 'poor' club, i.e. having owners with little or no wealth, and being financially restricted.
Milan's owners Elliott Management are one of the richest hedge funds in the world with a portfolio of assets worth over $41bn. They have invested over €700m in capital into the club to cover losses. They are not poor, the club are not poor, but they are working under parameters imposed that are heavily UEFA-influenced but also with a view to financial sustainability moving forward, which is vital after the disastrous Chinese ownership.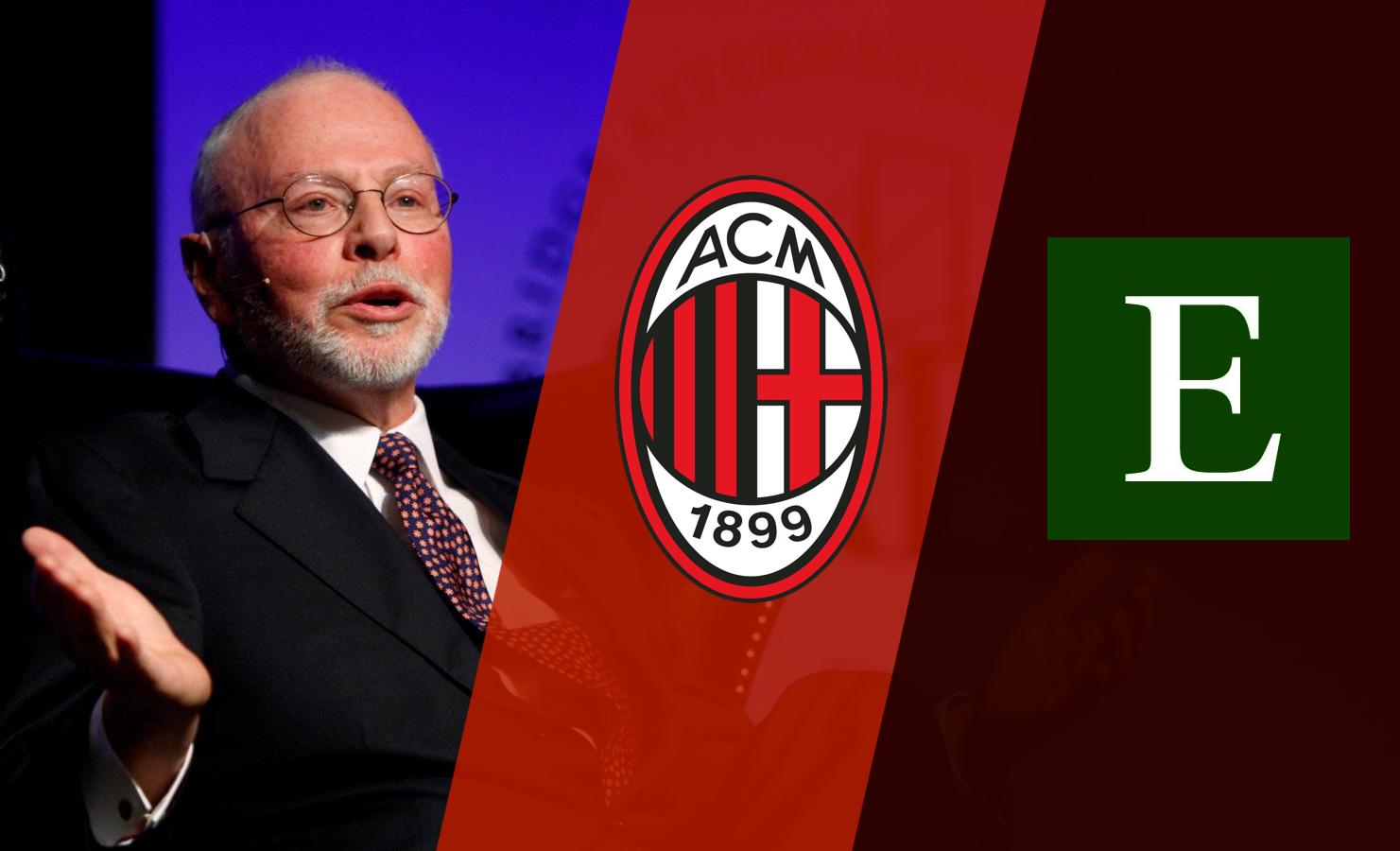 The other contextual point which needs to be made is that there appears to be a common conception that negotiations happen with mutual exclusivity. A rather worrying amount of people believe the transfer window operates in the very cut and dry way of 'try for one target, fail, move on to the next'.
The reality is that the mercato works in a much more fluid way. Milan will have been sat at multiple negotiating tables at the same time in talks over a number of different targets for the same position, evaluating the economic opportunities and deciding which to pursue. It is simply not the case that there are no back-up plans in place.
Playmaker pursuit
This is the issue that Milanisti feel most strongly about. The moment Hakan Calhanoglu left on a free transfer to rivals Inter, Maldini and Massara knew they had to sign a new player that could replace the Turk from a tactical point of view, but with what they had available to do so.
Piecing together reports from reliable sources, this is the understanding of how the situation progressed. The two main targets were Rodrigo De Paul of Udinese (now at Atletico Madrid) and Luis Alberto of Lazio, but the management quickly realised they could not provide the funds to sign either and getting that type of player would be hard.
Then, management made the decision to secure the return of Brahim Diaz on a two-year loan, to give him the No.10 shirt and look for a back up playmaker who could also play right wing. From a tactical point of view, this also meant showing faith in the Spaniard to be an out-and-out trequartista, rather than focusing on areas like defensive coverage as Calhanoglu did.
Maldini and Massara were then banking on sales to raise funds, free up wage budget and also free up a space in the squad, and then they'd take advantage of a late opportunity. Neither ended up happening.
The result? Junior Messias was signed at 2am deadline day from Crotone. Elliott Management were hesitant about agreeing to sign him because they wanted someone younger, yet this is how things played out.
On this particular subject, it is really tough to defend the management. They were tasked with bolstering depth this summer, but after the signing of Mike Maignan to replace Donnarumma they essentially had three months to plug one other gap in the starting XI – namely the No.10 spot – with a player of quality.
Junior Messias could end up being a masterstroke of a signing and he certainly impressed in Serie A last season, and we really hope he does fantastically. However, arriving at a situation where you need to sign a 30-year-old from the second division on deadline day after three months of trying and failing to sign targets seems contemptible.
What could they have done differently? It seems as though Milan missed out on a major target in Romain Faivre over the sake of €2-3m. The player's conduct didn't help, and there is a cost-based analysis on every target, yet it seems that the Frenchman was a far more investible profile.
Preparing to fail
As aforementioned, Milan were relying on shedding some fringe players in order to get some money in, clear the wage bill and bit and generate liquidity to invest in other positions on the market.
The only players that brought in any money though were Diego Laxalt – who went to Russia for a few million – and Jens Petter Hauge, with the Rossoneri not even receiving their €12m fee for the Norwegian until the obligation to buy is triggered next summer.
Touching on Hauge, it was deemed at the time to be a necessary sacrifice in order to invest funds elsewhere. Milan had chosen to let go of a talent who showed plenty of promise, scored important goals and seemed to perfectly embody the vision of Elliott Management.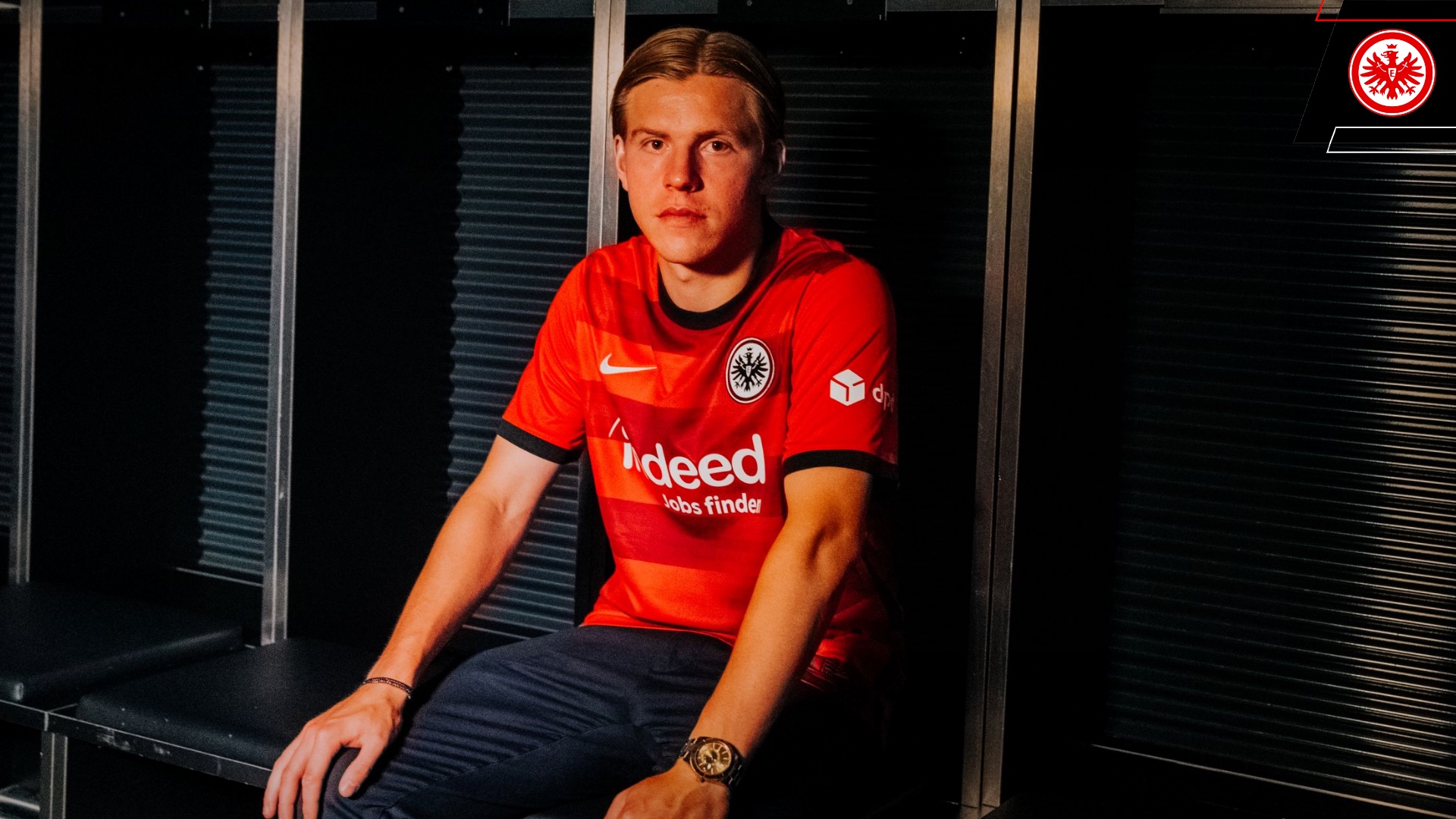 We urge those of you who are of a nervous disposition to look away now, but Hauge has two goals for his new team Eintracht Frankfurt already, both of them coming from the right wing position. Readers can infer what we might be suggesting here.
Hauge appears to be water under the bridge now, and fans were ok with that as long as it made the team better overall. Plus, looking at it objectively, he arrived for €4m and left for €12m – a sizeable capital gain.
Samu Castillejo and Andrea Conti were expected to follow but didn't in the end. Both attracted interest, yet Milan held firm on their respective asking prices of €8m and €5m so as not to generate a capital loss. Why? With such a big surplus on the Hauge sale, it seemed logical to negotiate those prices down a tad and then use the transfer proceeds and wages freed up accordingly, but no.
That leads us to the question: were the wrong sacrifices made? Should Milan have held on to a young asset in Hauge that was clearly attracting a lot of interest for longer before pulling the trigger, and simply refuse to sell him if a new playmaker hadn't been sorted?
There are certainly other talking points that deserve to be mentioned too. Was it worth taking a risk on Pietro Pellegri rather than keeping Lorenzo Colombo around to develop as a third striker? Should Rafael Leao have been sacrificed if it meant improving in two or three positions? Should Pobega have been kept and Krunic sold to raise money? You will have your thoughts on all, no doubt.
Renewals
The big headline a few weeks after the season ended was that Milan had let two valuable assets walk away for free in Donnarumma and Calhanoglu. Say what you will about the latter and his inconsistency, he still had a market value that was missed out on.
It was just about stomach-able given that Donnarumma's replacement was sorted earlier and Maignan is certainly a goalkeeper of quality – one taking around a quarter of the wage Gigio will get at PSG – while the consensus was that an upgrade on Calhanoglu was needed anyway. This was all on the proviso, of course, that this didn't happen again.
We have reached the end of the summer window, and it could very well happen again. Midfielder Franck Kessie and defender Alessio Romagnoli are both on contracts which expire at the end of the season with no news on a renewal for the latter and difficult talks on the agenda for the former.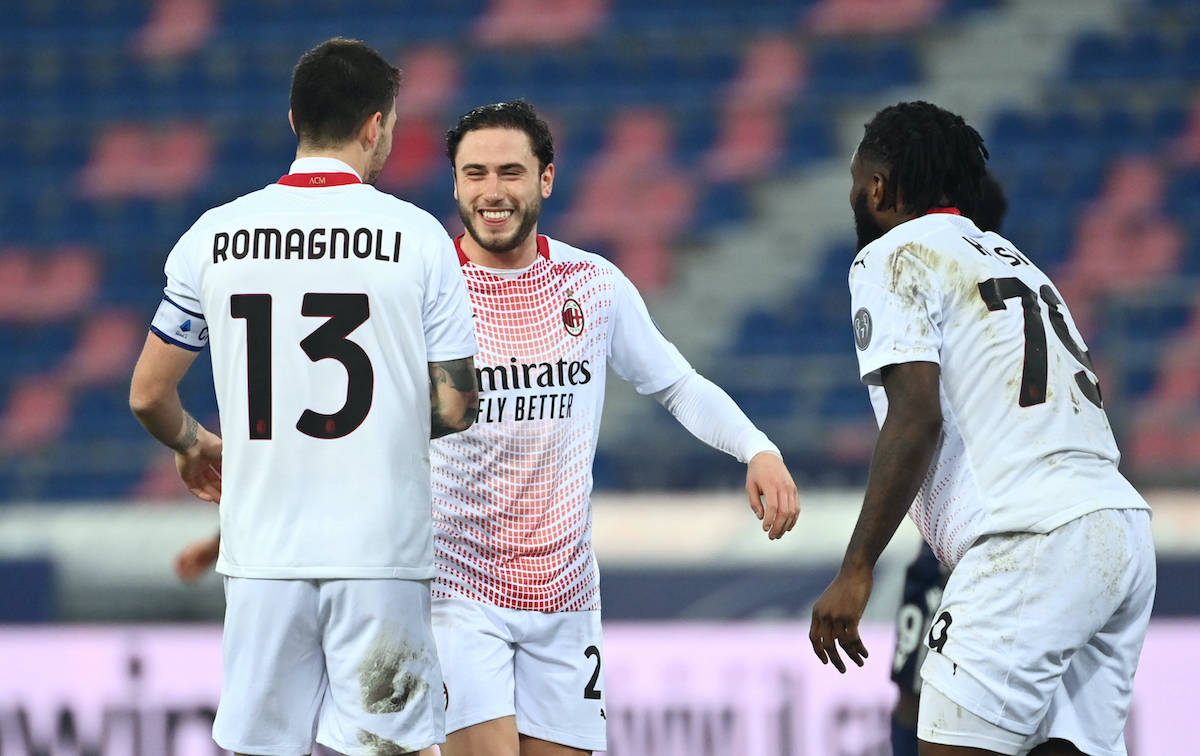 Losing the Ivorian on a free transfer would be a huge nail in the coffin of Elliott's reputation among Milan's fans. That is not an overstatement – in the eyes of some it would be unforgivable. Even Romagnoli leaving for nothing would generate a lot of anger, because he is after all in his prime years, is the club captain and is an established Italy international.
If Maldini and Massara figure out the extensions of each (and make no mistake the target should be to extend Romagnoli so as to at least get a fee for him if he is sold next summer) in the next few weeks, we can almost treat it as an extension of the transfer window and can add a point to the overall rating. If they do not and they say goodbye next June, well, prepare for war.
One positive was the renewal of Davide Calabria; a player who has become the symbol of the new Milan and had a great resurgence last season after a difficult 2019-20. His extension was not tough to negotiate due to several factors including and especially his Rossoneri faith, but Maldini and Massara know by now that not every renewal is a Calabria-type negotiation.
The squad
We will publish a ratings piece which takes a look at every operation completed, but for the time being we will give an overview of the squad and which areas have actually been strengthened, plus any question marks.
Goalkeepers: Maignan being signed to replace Donnarumma was good business and the early signs from the Frenchman are good. Ciprian Tatarusanu remained as expected, and keeping Alessandro Plizzari around to learn from both and potential make a couple of cup starts seems positive.
Defence: Centre-back department actually remains unchanged from the end of the season with Tomori and Kjaer a top pairing, Romagnoli and Gabbia good depth and Kalulu a versatile option. Calabria has a reliable deputy in Florenzi secured on favourable terms, while Theo Hernandez's back-up in Ballo-Toure also seems a deal tough to argue with.
Midfield: The midfield is stronger, without doubt. Kessie and Bennacer remain the first choice double pivot, but the fact is Tonali and Bakayoko would walk into a lot of other sides in Serie A. Krunic has also shown good signs playing deeper in the first two league games, and Adli will arrive for next season.
Attack: Rebic and Leao remain the left wing options, Brahim Diaz the starting playmaker and Saelemaekers on the right. Messias has the potential to be a solid back-up attacking midfielder but judgement must be withheld, and Castillejo remains. It feels like the trocar – after the loss of Hauge and Calhanoglu – is weaker.
However, the centre-forward department is sorted with Giroud coming to join Ibrahimovic and a young striker for cover in Pellegri, which is vital given their age.
Closing thoughts
People will not look at this transfer window as a radical overhaul, but given the context of the summer window it was as radical as it could have been. There were 11 signings, albeit three being returning players in Tomori, Tonali and Brahim, with the approach having clearly been to target depth and give Pioli two reliable players in each position. There were also 10 outgoings too, so it was a busy window.
For those wondering why Milan didn't just 'spend more money', I'll respond with this. You trust Maldini don't you? Here's what he said on the matter.
"I believe that Milan, in Italy without the slightest doubt and in Europe as well, is considered a virtuous club. Today Milan cannot afford to have a top player from a financial point of view. When we make the Champions League four or five times in a row we will be able to make bigger sacrifices from an economic point of view," he said.
The bottom line is Milan are on a journey, and the club are nowhere near the finish line yet, which is being an established member of Europe's elite once again from a sporting and a financial point of view. It is a step by step process, and this summer was another step. Now, let's see what the season brings.
---
READ MORE: Tactical quandary, market demand and a dangerous precedent – Analysing Milan's Romagnoli dilemma