In football, the phrase 'right player, wrong time' is one that gets thrown about often to describe players who failed at one team but excellent elsewhere.
The basic idea behind this is that a player goes to a club and fails to succeed when everything pointed towards the move being a success, most likely due to a variety of factors. It is also something that has been used multiple times to try and reason with why Andre Silva and Lucas Paqueta ended up being such expensive flops for Milan.
The aforementioned duo have been talked about consistently by the fanbase over the past few weeks given their impressive exploits at their new teams. Andre Silva has 23 goals in 26 Bundesliga appearances this season, while Paqueta has become virtually immovable in a Lyon side still not out of title contention.
For this subject, we need to break each case down individually, starting with the Portuguese striker. Silva joined from Porto in a €38m deal in the summer of 2017 during the big spending spree by the Chinese ownership group led by Yonghong Li. His spell at the club can virtually be split in half by his performances in Europe (8 goals in 14 Europa League games) and in the league (2 goals in 24 Serie A appearances).
He was shipped off to Sevilla in 2018-19 on loan and after a difficult spell there, Rossoneri supporters could be forgiven for thinking that Milan were in fact not the problem and more that the player had been 'found out' against higher standards of opposition, with respect to Porto and the Portuguese league.
Nonetheless, he has now exploded with Eintracht Frankfurt, whom he joined permanently last summer as part of a swap deal involving Ante Rebic. He has 54 goals involvements (40 goals, 14 assists) in 65 games across all competitions for the Bundesliga side, and questions are beginning to be asked as to why he failed with the Rossoneri.
So, why did he fail? Well, the bulk of the argument has to be centred around a failure to adapt during a turbulent period. The bottom line is that so much was expected from that 2017-18 squad after the huge investment made and ultimately it was too much both for Vincenzo Montella and for most of the players.
For example, the likes of Leonardo Bonucci, Franck Kessie, Hakan Calhanoglu and Andrea Conti all arrived to big fanfare but simply couldn't provide consistent performances. The fact Bonucci is back to his best with Juventus and both Kessie and Calhanoglu are now immovable starters for the current Milan side proves they were not bad players, it was just too much all at once.
Andre Silva specifically struggled against the more physical and tactically astute defences in Serie A as seen by his poor return of a goal every 12 games, but in Europe against the likes of Shkëndija, Austria Wien and Rijeka he thrived.
Moreover, Vincenzo Montella was not a very good coach for the then-21-year-old (or in general really). He did not impose a system that benefitted Silva but instead favoured a centre-forward more like Patrick Cutrone who thrives more in isolation, hence why the Italian outscored the ex-Porto man.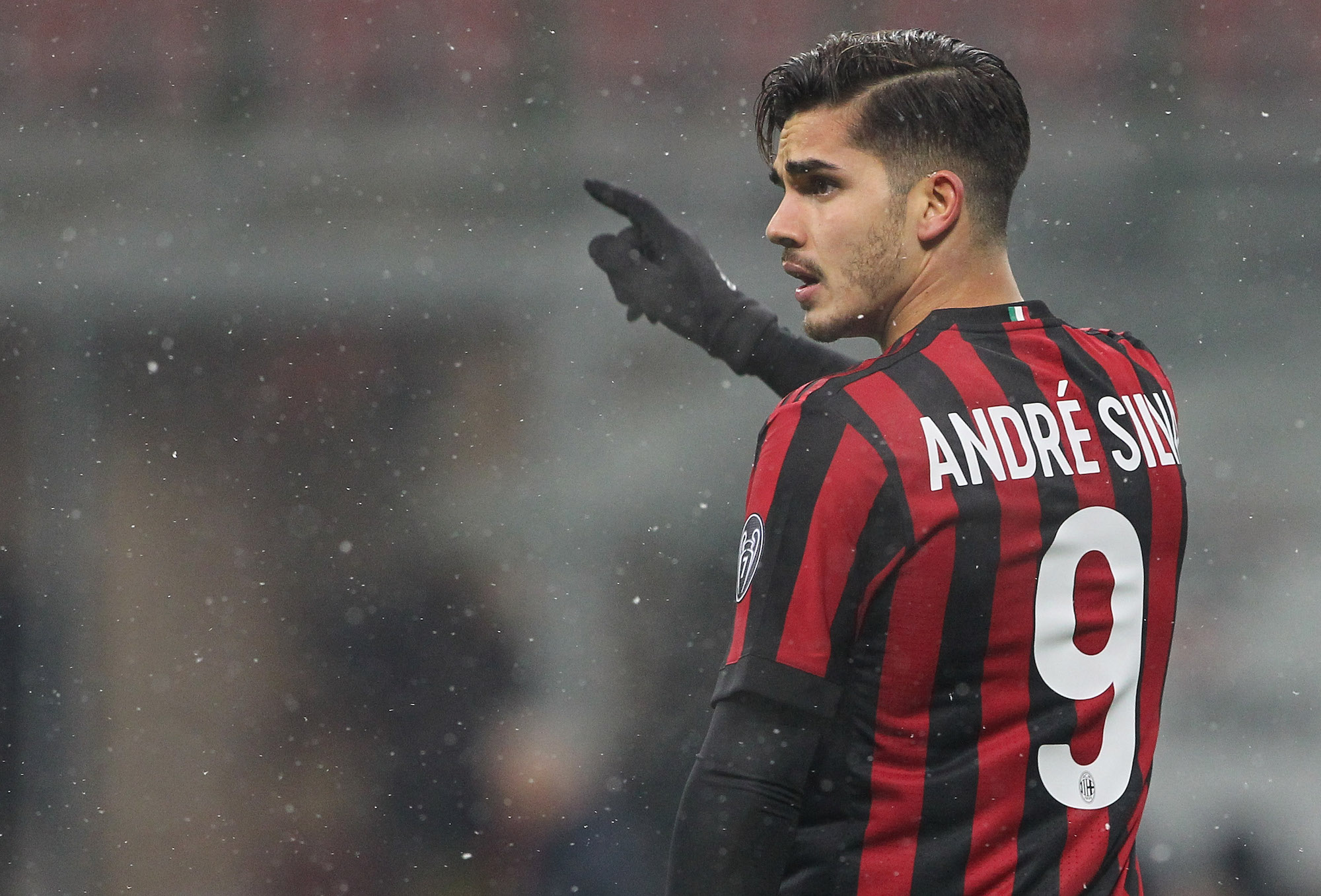 In short, it was a combination of pressure due to the price tag, intense scrutiny due to a slower-than-expected adaptation, unfavourable tactics and a lack of general stability at the club, in addition to Andre himself not being a good fit as a player for Italian football. Wrong player, wrong club, wrong time – you get where we're going with this.
What makes Frankfurt such a good fit? For starters they are a team that plays an exciting, more gung-ho brand of football that favours the strikers due to the number of scoring chances presented. They have 59 goals this season in the league, the most in Germany after Bayern Munich.
Under Adi Hutter, Eintracht play a 3-4-1-2 system largely which has wing-backs feeding the forwards, a midfield press to favour the counter, an attacking midfielder for supply and two up front so neither striker is isolated. It is the right set up for someone of Silva's mould at this point in time, but interestingly Hutter will join Borussia Monchengladbach this summer which may impact the 25-year-old's future, given that there are apparently some top clubs sniffing around.
Now, on to Paqueta. The Brazilian joined for €35m for Flamengo in the winter window of the 2018-19 season and he – along with Krzysztof Piatek – was meant to be Leonardo's gift to head coach Gennaro Gattuso to ensure a top four spot and a Champions League return was achieved.
The return from him was quite frankly dreadful as he managed just 1 goals and 3 assists in 44 appearances for the Rossoneri across all competitions. That led to his departure as Paqueta left Milan 'with his tail between his legs' after an offer of €20m from Lyon in the last days of the window.
In truth, it represents a sigh of relief for all parties; the fans, the management and probably the player himself too. There are several reasons his adventure in Italy didn't work, and not all of them tactical as the player recently admitted he 'had no friends' at Milan, which makes adapting to a new country, culture, club and league incredibly difficult.
Psychologically it appears it was too big a step for him, again due to the pressure and the expectation of being able to adjust almost instantly because he was a €35m investment. There were ongoing reports that he was struggling with life off the field, which just compounds the on-field problems we are about to explain.
Paqueta was unable to demonstrate all his potential in Serie A due in large part to the difficulty his coaches – first Gattuso then Giampaolo and eventually Pioli – had in finding him a position tactically. He was tried virtually in all midfield roles; as a mezzala, as a trequartista and even on the wings.
He was criticised for not being physical enough to play as a midfielder, not incisive enough to play as an attacking midfielder and not fast enough to be a wide man. Arguably any player, even a Kaka-level talent, would be doomed under the aforementioned circumstances.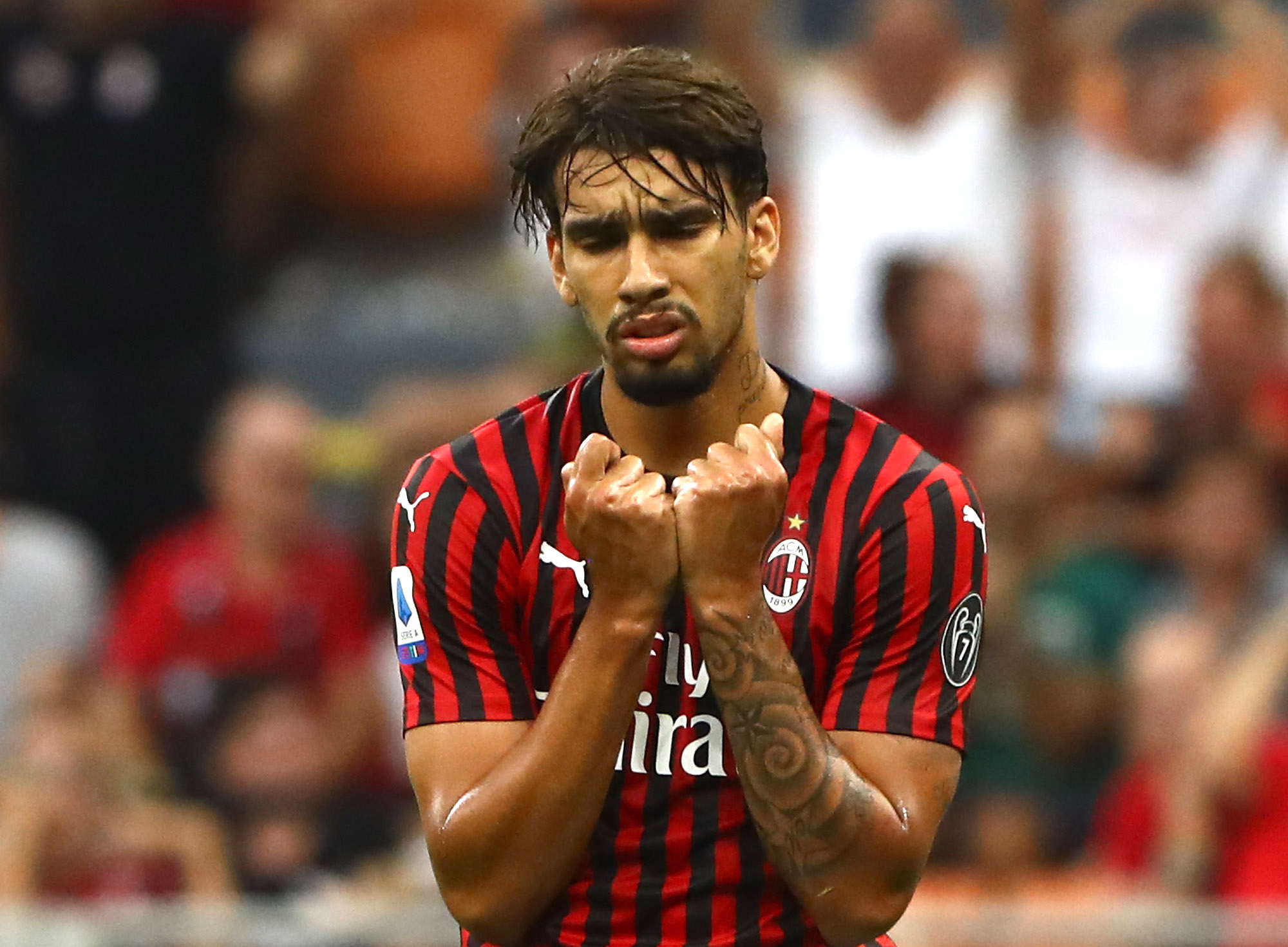 What has changed for him at Lyon? Well, the Ligue 1 side are certainly a better tactical fit a Rudi Garcia has integrated him well into his 4-3-3, with Thiago Mendes and Houssem Aouar complimenting him in a high-energy trio.
The 23-year-old has found the environment easier too, as Lyon fans are not nearly as demanding as Milan supporters, while the press at Lyon is not as intense. We mean that in both senses of the word too: the media in the French city are not as scrutinous as the Italian papers, while the pressing style of Garcia isn't as physically exhausting as that of Pioli.
Paqueta has found his comfort zone but Milan do not regret the decision to let him go as per multiple reports, because there is an acknowledgement that there were not the right technical, tactical and environmental conditions to help nurture his potential.
So now we are back to the original crux of the argument. Of course it is right for Milan fans to look at players who are succeeding elsewhere like Silva, Paqueta, Locatelli and others then question what could have been difficulty and if indeed a mistake was made.
Sometimes, though, we all just need to take a step back and realise that things don't always work out the way they are planned. Every club gets transfers wrong, even the teams absolutely lauded for their recruitment standard like Bayern Munich, Liverpool and Borussia Dortmund.
What the current management have done an excellent job of is not only getting good value for assets that aren't a fit for Milan (€20m for Paqueta was a small capital gain, and last season's top scorer Rebic arrived in the Silva swap) but also minimising the financial risk attached to incoming players, fully buying into the youth project but complimenting them with the right experience.
We are in a privileged position now whereby the environmental conditions at Milan are much healthier for young players to grow. Had Paqueta and/or Silva arrived into this set-up it could have been a different story, but everything points towards it firmly being a case of wrong players, wrong club, wrong time.
---
Want more Milan? Check out our podcast, take a look at our shop and join in the discussion over on the Rossoneri Discord!