Preseason preparations get underway at Milanello tomorrow, and Stefano Pioli will no doubt be pondering a few different issues.
Of course it must be noted that the squad is not completely in place given that signing and sales will occur before the beginning of the season, but there is of course a chance that Pioli's ideas have evolved and he may wish to keep things fresh tactically based on the personnel available.
With that being said, we have decided to take a look at four possible formations that the Rossoneri head coach could turn to in view of the 2021-22 campaign, which is one of the most important in recent years for the club given it will mark a return to the Champions League.
4-2-3-1
Sometimes the original is the best, and Pioli stuck by his trusty 4-2-3-1 system during the vast majority of the last campaign, settling on it after multiple experimentations and variations during the early part of his tenure.
Pros: The most obvious positive is that it is the formation that most of the players know and have grown accustomed to. It also accentuates to strengths of the team, which are the high defensive line, pressing style, the double pivot and having four forwards that can quickly commit to counter-attacks.
Cons: There were signs in the second half of the season that teams were beginning to work out how to stifle Pioli's favoured approach, given the difficulty in breaking down the low block amid some bad results that put a top four finish in jeopardy. In addition, it forced Maldini and Massara to get an out-and-out No.10, of which there are not an abundance of quality options available on the market within Milan's price range.
4-3-3
The 4-3-3 is a formation that Milanisti have become very familiar with over the past few years, with managers such as Vincenzo Montella and Gennaro Gattuso deciding to use it, but there is an argument the squad are better equipped to try it more so than ever.
Pros: It would keep the four-man defence, it could give Sandro Tonali the chance to settle in to his preferred Regista role, the hunt for a new attacking midfielder would not be so decisive and it could get the best out of players like Tommaso Pobega and others who do not have an obvious role in the 4-2-3-1.
From a tactical point of view it should also negate any chance of a midfield overload as was seen at certain times last season, such as in the home defeats to Atalanta and Inter plus the drubbing by Lazio. The back four in theory should have more protection, giving Theo Hernandez the license to bomb forward.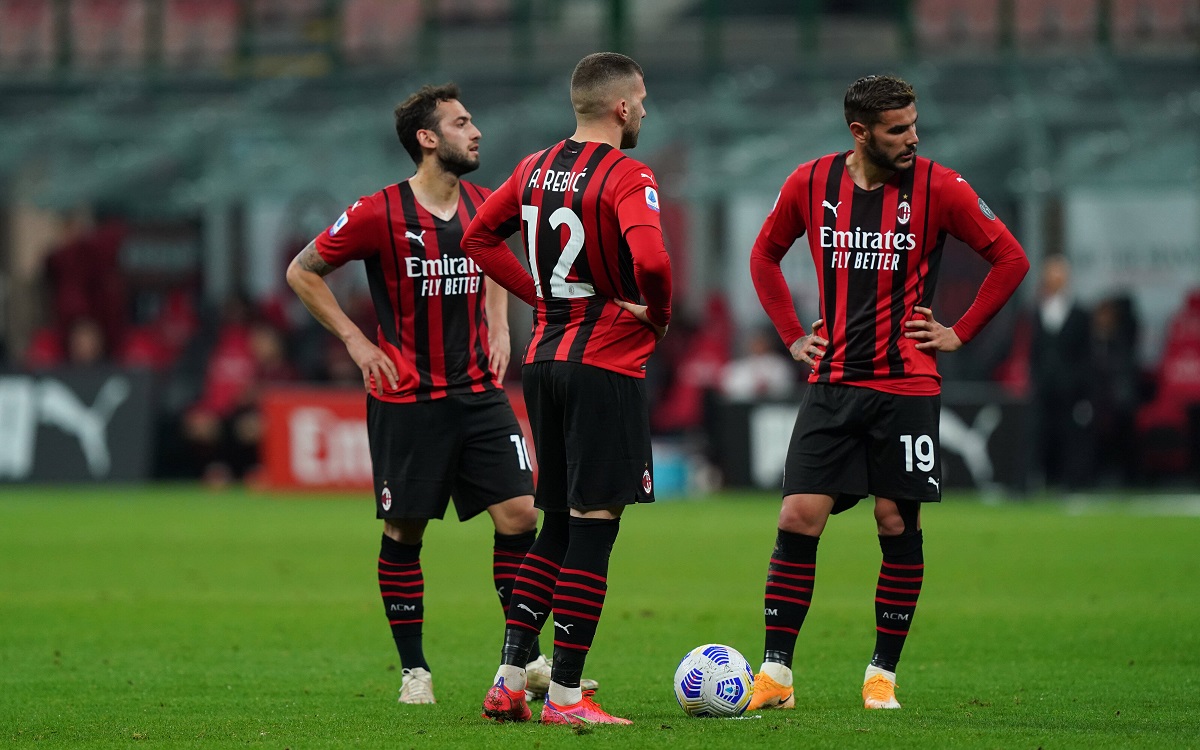 Cons: It would remove Milan's biggest strength under Pioli so far: the double pivot. It would also throw up questions marks about whether the team might be missing a No.10 playing close to Ibrahimovic (or another striker) and alternating positions with the winger, while Brahim Diaz for example would be left questioning his role.
Getting the balance of the midfield is also difficult. It could have a detrimental effect on Kessie and/or Bennacer, and signing a creative mezzala like Marcel Sabitzer, Dani Ceballos or Houssem Aouar means benching one of them if Tonali does play deeper, purely to have some attacking threat.
4-4-2/4-2-2-2
This formation became a bit of a comfort blanket for Pioli when he needed greater attacking threat, both in the 2019-20 season and at times last year, as it naturally creates a greater presence in the final third.
Pros: It seems to make Milan more dangerous and fluid going forward. With a target man and someone to run off him as the front two, the two creative players either side are given the license to either stay wide or find pockets of space around the edge of the box to bring numbers to the attack.
There is also some stability too, as the bedrock of the good things from last season – namely the two-man midfield, the full-back pairing and the centre-back partnership – are all kept, but not at the expensive of any real solidity down the middle.
Cons: Pioli would have to give up playing with a bonafide attacking midfielder, which is something that he has shown willingness to do in the past but only in glimpses. It could also potentially leave Kessie and Bennacer a bit more prone to exposure down the middle without the cover of a Calhanoglu-type player.
Then, there are some questions over the attacking department and who can adopt to what role. Would it be Rebic or Leao next to Ibrahimovic? Can one of them possibly adapt to playing as a left-sided attacking midfielder? Would it all of a sudden make strengthening the right side a huge priority?
3-5-2
This is perhaps the most bold of the four formations we will discuss, but we have already discussed in great detail via a tactical analysis why switching to a three-man defence could fix a lot of Milan's deficiencies.
Pros: There is quite a big list of positives. Two up front to assist the press, numbers in the middle due to three midfielders, Theo able to function as a natural wing-back, a system that is more suited for zonal and man-to-man pressing and the opportunity to try Romagnoli-Kjaer-Tomori at the back.
Thinking of the midfield, it could allow Bennacer-Tonali-Kessie to thrive, while again players like Pobega or a more creative new signing could slot in there too. Calabria would be given license to get forward more too, and it is quickly adaptable to a 3-4-1-2 for extra attacking presence.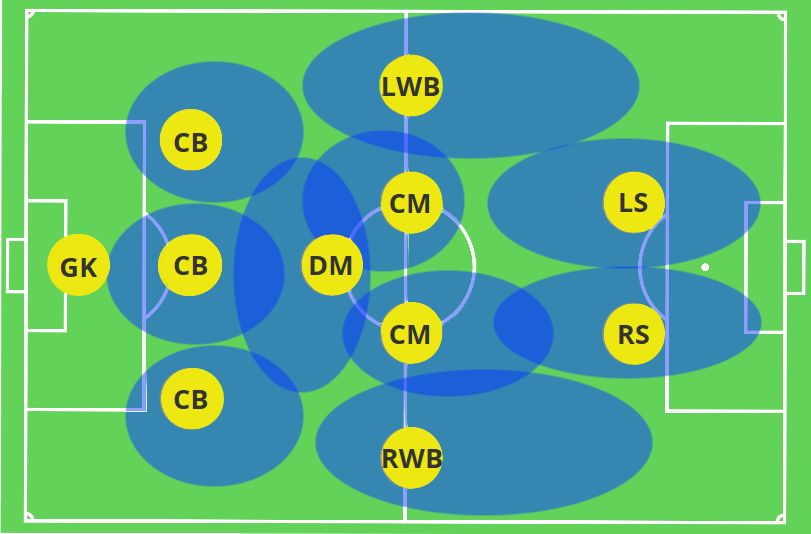 Cons: It is an overhaul from the current way of doing things and may disrupt the stability that Pioli had managed to instil. For example, while on paper playing with three centre-backs should help Romagnoli, it could be that he doesn't adapt. The same can be said for any three of the current midfielders, and perhaps the far less veiled threat of the wing-backs would be easier neutralised.
There are also no wingers in such a formation, which begs a certain question about what the future would hold for Rebic, Leao, Jens Petter Hauge and Saelaemaekers on the right. Moreover, there is no natural No.10 – will Pioli be willing to give that up?
As a final point, it is worth noting that there is nothing to hint Pioli will indeed change formations ahead of the new season, but rather these are merely suggestions about different variations that – with a bit of work – could get a marginally better use out of the squad. A lot, we suspect, will depend on transfer business.
---
READ MORE: From an unknown quantity to undroppable – How Kjaer has been a catalyst for Milan's revival