Despite the fact that AC Milan have been the most active in the mercato so far out of Italy's top clubs, there is still a general feeling of unease among large sections of supporters.
Milan have already completed €60m worth of operations if you include bonuses, with Mike Maignan the first to arrive from Lille followed by permanent deals for Fikayo Tomori from Chelsea and Sandro Tonali from Brescia. Olivier Giroud joined from the Blues as signing number four, with left-back Fode Ballo-Toure joining from Monaco as the fifth addition, and Brahim Diaz's return from Real Madrid the latest done deal.
Despite the hive of activity while we are still in July, there is still some understandable unrest about the state of the squad and whether it is in fact in better shape, no better shape or perhaps even worse shape.
Some have also questioned the true intentions of Elliott Management and whether their project will create the circumstances and environment under which Milan can truly return to the elite. What can they do to help their case? We highlight four key steps…
1. Preserve the core
At the moment, one could make a strong case that Milan's squad is less complete than the one that ended last season. There is a gap in the starting playmaker role, Giroud is the only new addition for the attacking department though Brahim's return is positive, and Maignan is probably the only one out of the six signings that will start in 2021-22.
Of course, that is at the expense of Gianluigi Donnarumma leaving for Paris Saint-Germain on a free transfer, while Hakan Calhanoglu – who moved to rivals Inter – has not been replaced yet either. This shows that it is not always as straightforward as just 'keeping your core'.
What the management cannot afford now is any more slip-ups with regards to renewals. Franck Kessie's long-term future must be resolved soon, and the club will likely have to pay him what he wants, while other contracts like Simon Kjaer's, Alessio Romagnoli's, Theo Hernandez's and maybe even Ismael Bennacer's will probably need looking at too.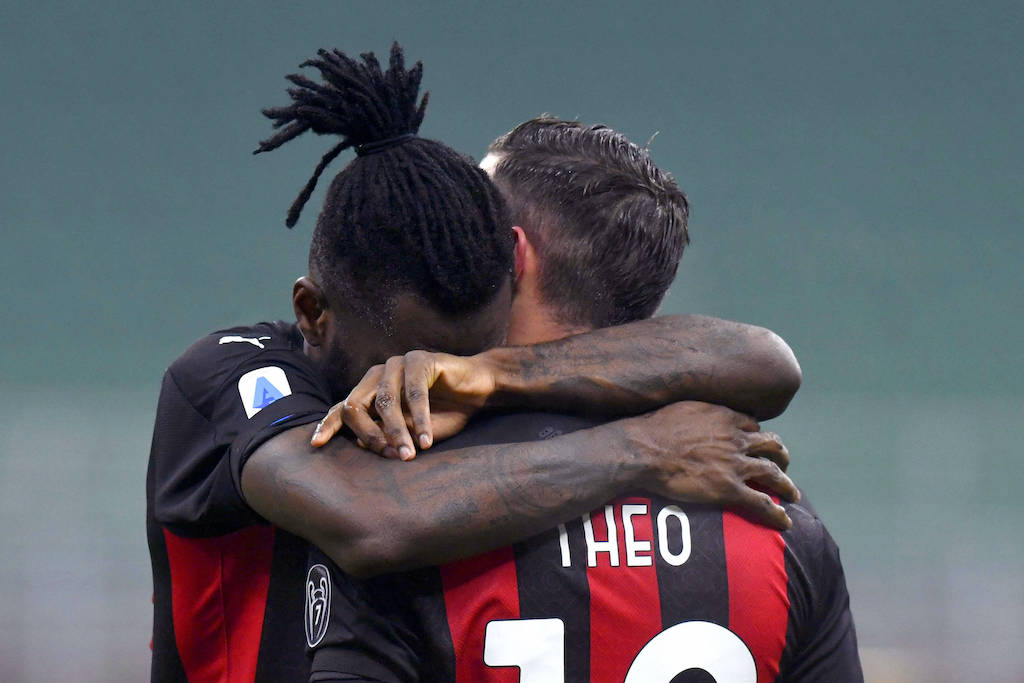 One thing that Maldini and Massara have done well in the market already is plugging the depth gaps with economically advantageous deals. They got a discount on Tonali's return, Ballo-Toure will be Theo's new deputy and cost under €5m, Brahim Diaz is a loan, while Giroud cost €1m in transfer fee and will make less than €4m/yr in wages.
Maignan is a replacement for Donnarumma that actually saved the club a lot of money, and triggering Tomori's option to buy was a no-brainer given his market value is substantially higher than the €28m paid.
The main task now though, as mentioned, is making sure that those players which Pioli considers to be immovable members of his starting XI now become immovable on the market too. Otherwise, no lessons have been learned.
2. Build on the core
This might be a very obvious point, but it needs addressing nonetheless. The aim of the management and of the ownership must not only be to protect what is a very young but very talented squad, but also to raise the level of it window by window.
Everyone at the club from management to board members have spoken about a unified ambition to become protagonists among Europe's elite again. Given how low Milan sank in the middle of the last decade, that will require a lot of investment to get back to the levels of Bayern Munich, Manchester City and Paris Saint-Germain.
This doesn't mean reckless levels of spending like under Yonghong Li's ownership, but rather targeted investments in young and exciting profiles plus the right mix of experienced presence to create the perfect blend. Regrets will come along and sacrifices will be made, but if the end result is a better and more competitive team, Elliott Management are not ones to hesitate.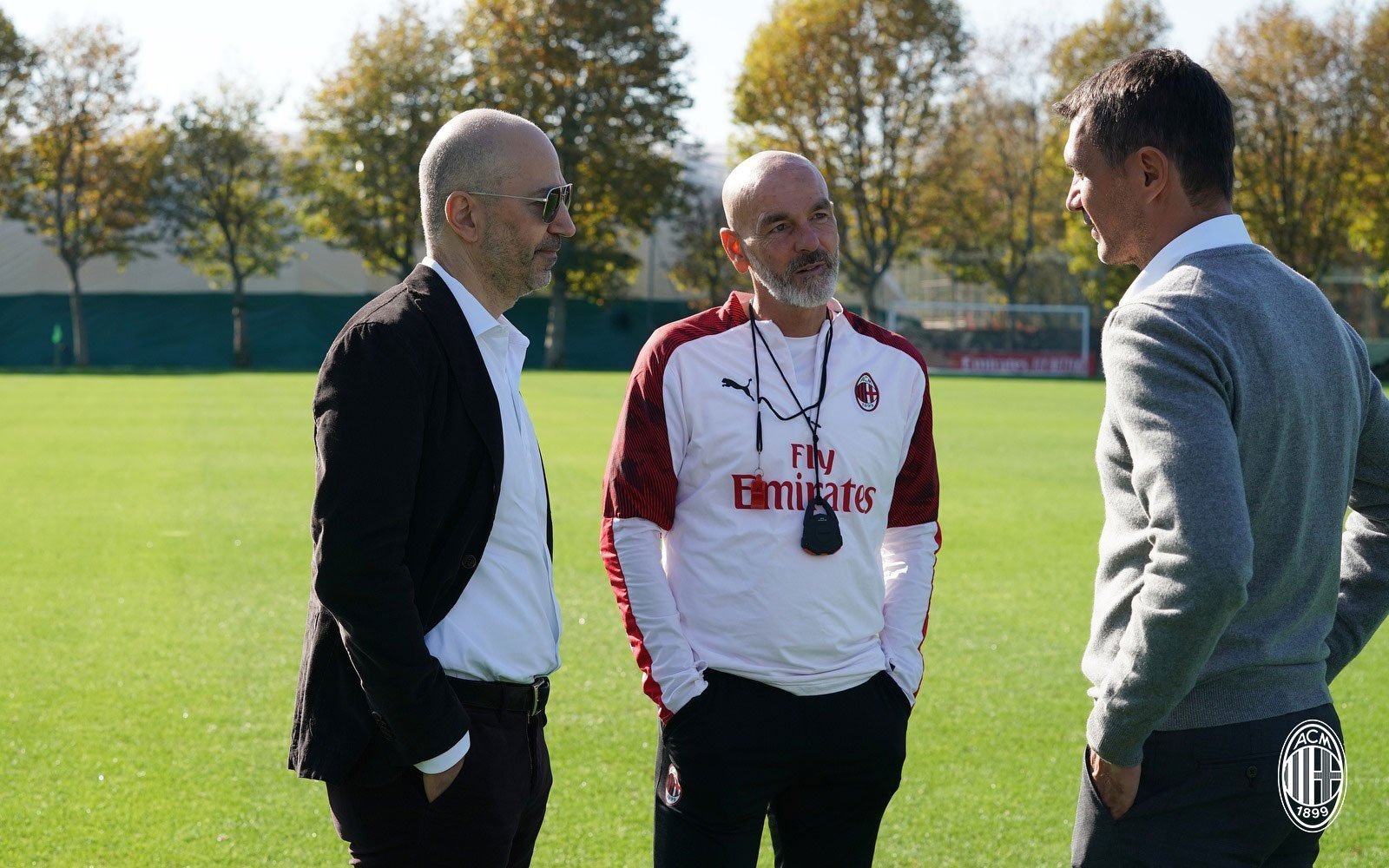 When it comes to the issue of renewals for example, the internal salary ceiling works up until a point. If the modus operandi is to recruit the best young talent and develop them into top players, then do not be surprised when they demand a pay packet to match that.
Deflating the wage bill was necessary given the amount of dead wood, but Elliott should expect it to inflate again when the team improves on the field and competes on the big stages again. That's not a bad thing – it's a sign that the plan is working.
The feeling is that a lot of judgement is being reserved for both the playmaker that arrives and whether a new right winger is signed. Sales may be needed to remain as financially virtuous as possible, but this is a clean slate and a chance for Milan to really show they mean business, especially while Financial Fair Play is slightly slackened due to Covid.
Imagine if, for example, a player like Hakim Ziyech or Nikola Vlasic arrived for the attack along with Kaio Jorge, Bakayoko's romantic return completed the midfield and the versatile Diogo Dalot completed the defence. Now that would be a statement market.
3. Increase revenues
Part of the reason that Milan have been in such a dire financial state recently is because of the huge drops in revenue that they have endured since the glory days of over a decade ago, when the team was a perennial Champions League candidate, regularly fought for the title and was full of household name stars.
Now that the Rossoneri are back in Europe's elite club competition, CEO Ivan Gazidis – whom we wish a very speedy recovery to – and his colleagues must exploit the doors that have now opened, to bring in new sponsors and not just partnerships, to increase turnover and get the eyes of the world on the Diavolo again.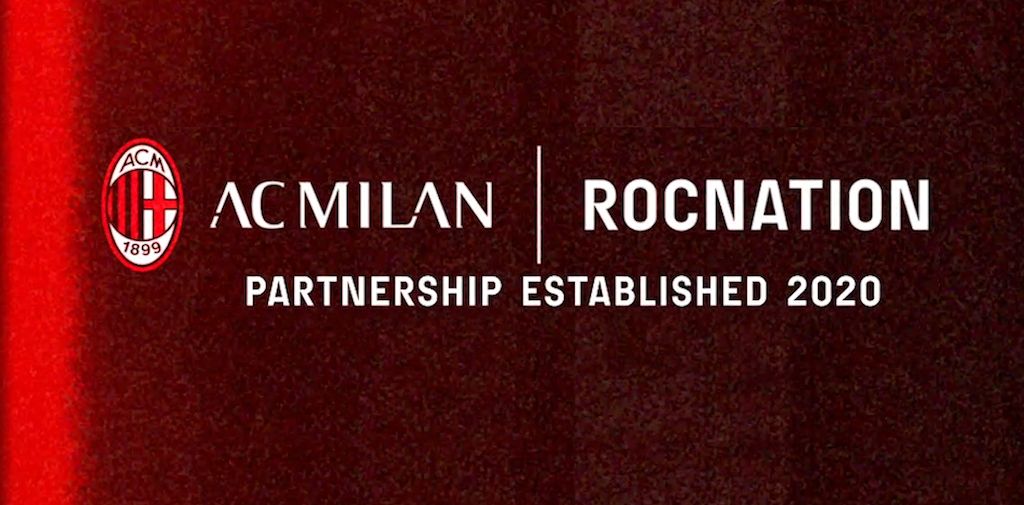 Steps have been taken with the amount of innovative new collaborations with the likes of Roc Nation, OPPO, Socios and EA Sports, but there is further progress to be made. First of all, a sleeve sponsor would help top up shirt sponsorship revenue – an area Milan are lagging behind – while a training wear sponsor would also boost cash flow.
Then, it will be up to the commercial department to work out deals with brands to top up income, being able to promise that their name will be shown on the biggest stage in club football and will be associated with a team that is going places.
4. New stadium
Finally, the way that Elliott could dismiss some of the doubters with regards to their medium-term ambitions would be to push ahead with the new stadium project and break ground on it.
The saga feels like it has dragged on for too long already – albeit that is mostly due to circumstances outside the control of the hedge fund like Inter's ownership crisis and the bureaucracy of the Council – but the conditions seem to be in place to move forward.
The impact Allianz Stadium has had on Juve's finances cannot be understated, and it means Milan and Inter are falling behind when it comes to matchday income and the control they have over it, which needs to change for both clubs to enter the 21st century.
There is a lot of sentimental attachment towards San Siro, that much is understandable, but this truly is a decision between competing with the elite or dining out on history. If Elliott commanded the project and got it over the line, it would be a huge boost to the overall venue of the club and opens up so many more revenue streams.
As a final point, nobody is questioning the liquidity that Elliott Management – a multi-billion dollar hedge fund – have, nor their work so far, but rather fans see Milan as being on a launching pad of sorts with a real chance to take a leap back into the upper echelons of European clubs. It would be a shame, quite frankly, to waste that opportunity.
---
READ MORE: Milan searching for the perfect 10 – Understanding the role and its requirements