"They have to rest assured. I always keep my word, they should know me. Now I am here in Tokyo to get something important with my country, but as soon as the Olympics is over I return to Milan and we fix everything. There will be no problems."
Forty-four days. That's how long it can take for a seemingly certain scenario to be flipped on its head, leaving behind a trail of confusion, feelings of betrayal and an overwhelming sense of uncertainty.
At least, that's how long has elapsed since Kessie uttered those now infamous words at the Olympic Games where he was on duty with the Ivory Coast. A month and a half has now passed and not only have we not seen a formal signature, not only is no agreement imminent, but in fact every report from the media suggests things have totally stalled.
Those of you who have followed Milan for a while now would know that as a club they are not permitted to have nice things. Three strikers in the squad in response last season's injury crisis? They're all not 100% fit. Back in the Champions League after seven years? Enjoy a ticket price scandal. Finally get some elite-level players? You can't keep them.
On that final point, the Kessie situation that has now descended into a soap opera in every sense does arrive with some context. It is not a standalone event, which makes all the furore and hyperbole more understandable.
At the beginning of the summer – just mere days after Kessie's two spot kicks against Atalanta had secured a return to Europe's elite club competitions – the Rossoneri were faced with the task of trying to find replacements for Gianluigi Donnarumma and Hakan Calhanoglu as both chose not to renew.
Long and arduous negotiations have occupied the front and back pages in the weeks and months previous, without any end product. Donnarumma was replaced by Mike Maignan before he ended up leaving for PSG, while Calhanoglu was, well, arguably not replaced after he crossed the Navigli.
This has put the pressure firmly back on the management. While the general consensus among the fanbase is not one of grave doubts about the seriousness of Paolo Maldini and Ricky Massara as directors, about CEO Ivan Gazidis and Elliott Management – who have pumped over €700m in capital into the club – there is certainly apprehension about their ability to handle renewals.
Donnarumma and Calhanoglu's contracts were allowed to run into the final year, which gave them all the power in negotiating an extension given the imminent threat to the Rossoneri of two valuable assets leaving for zero financial recompense. If fans had just about stomached that, the message was loud and clear: do not let it happen again.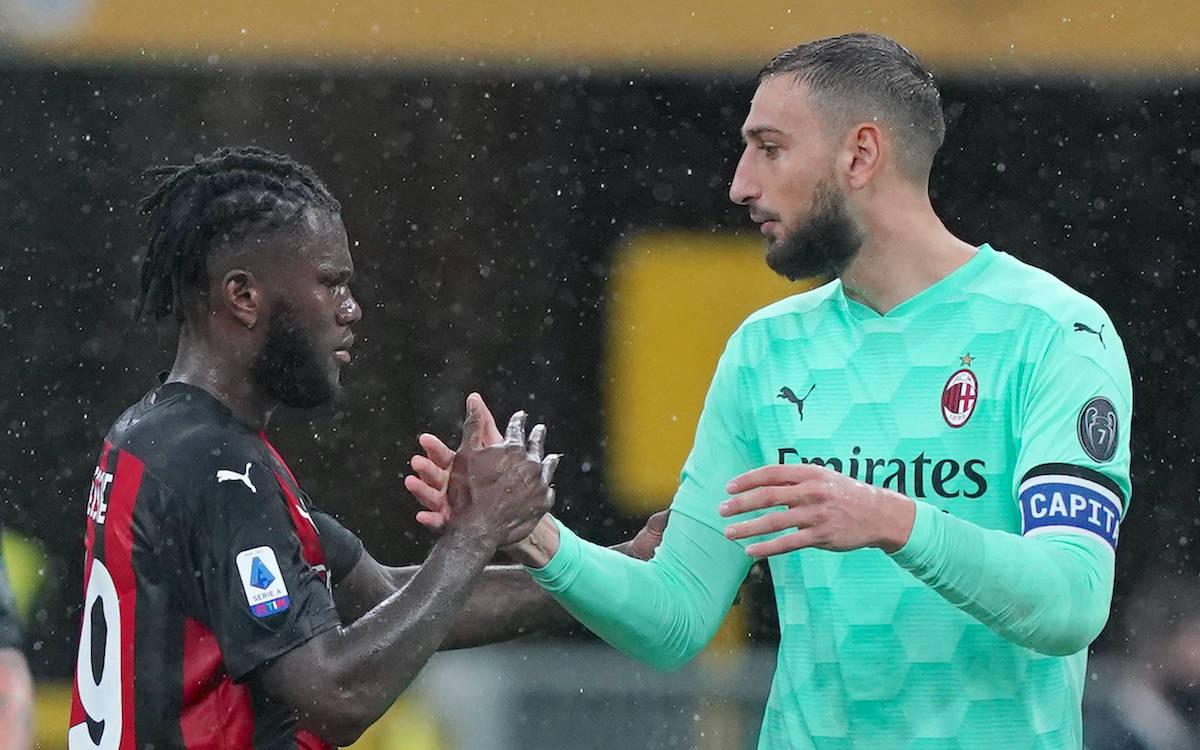 And here we are. Given the aforementioned background which has led up to the serious talks over the extension of Kessie's project, it does not take a neuroscientist to realise that Milan are rather backed into a corner.
They know losing another crucial pillar of the project would be such a bad reflection on their ability to keep key players that it might just bring 'The House That Elliott Built' tumbling to the floor.
Kessie's words from 44 days ago breathed fresh air into a room full of concern and apprehension. At last a player was truly being transparent about their intentions, there was no need to panic any more, because the President had declared his desire and his intended actions.
Now, the script has flipped. The current state of play is that every time Milan get close to the latest demand from Kessie and his entourage – led by agent George Atangana – that request rather mysteriously jumps up.
The sinister side of football has been rearing its head above the parapet more and more since the turn of the century. Agents have always been problematic, but with the actions of Mino Raiola regarding Donnarumma's extension, Gordin Stipic over Calhanoglu's deal and now Atangana playing hardball over Kessie, we can safely say that extortion is a common interest they most likely share.
Of course, agent tactics are nothing new and those who are cynically minded could build a strong case around the idea that Maldini and Massara should know better now than to try haggle over the sake of €500k or €1m in salary, in order to satisfy an agent and his client, to prevent such theatre unfolding.
The riposte to this is that moving the goalposts is never conduct that should be commended, quite the opposite in fact. If Kessie wants x amount to renew, and it is offered to him, that amount should not magically jump up. Milan are too big a sporting institution to be playing cat and mouse.
What should Milan do? If there was an easy answer to this, we can safely presume they would have acted that way by now. The choices when laid out don't make for fantastic reading which certainly goes some way to explaining why this is such a tug of war.
The first is to bite the bullet and pay Kessie what he wants. This incurs a financial penalty in the budget and perhaps weakens the position of the management when it comes to future potentially contentious negotiations like those for Alessio Romagnoli, Ismael Bennacer and Theo Hernandez. However, it ensures an asset stays on the books and opens up the possibility of selling in the future if that were deemed appropriate.
The second is to keep negotiating between now and January in the hope of finally breaking down the resistance. If that happens then it is ideal, because keeping a fundamental player at an acceptable price is now the ideal end goal, but if it doesn't happen then a sale in January has to become the mandate just to get some return.
Finally, Milan could set an ultimatum. If they decide to raise their bid one more time they should do so in a 'take it or leave it' fashion, remarking in no uncertain terms that that is their best and final offer and a response must arrive by a particular date, otherwise a replacement will be sought and planning for life without Kessie begins.
There are wilder alternatives to the three options mentioned above such as benching him to send a lesson or trying to get some kind of swap deal arranged for the upcoming winter window, but those are the main two.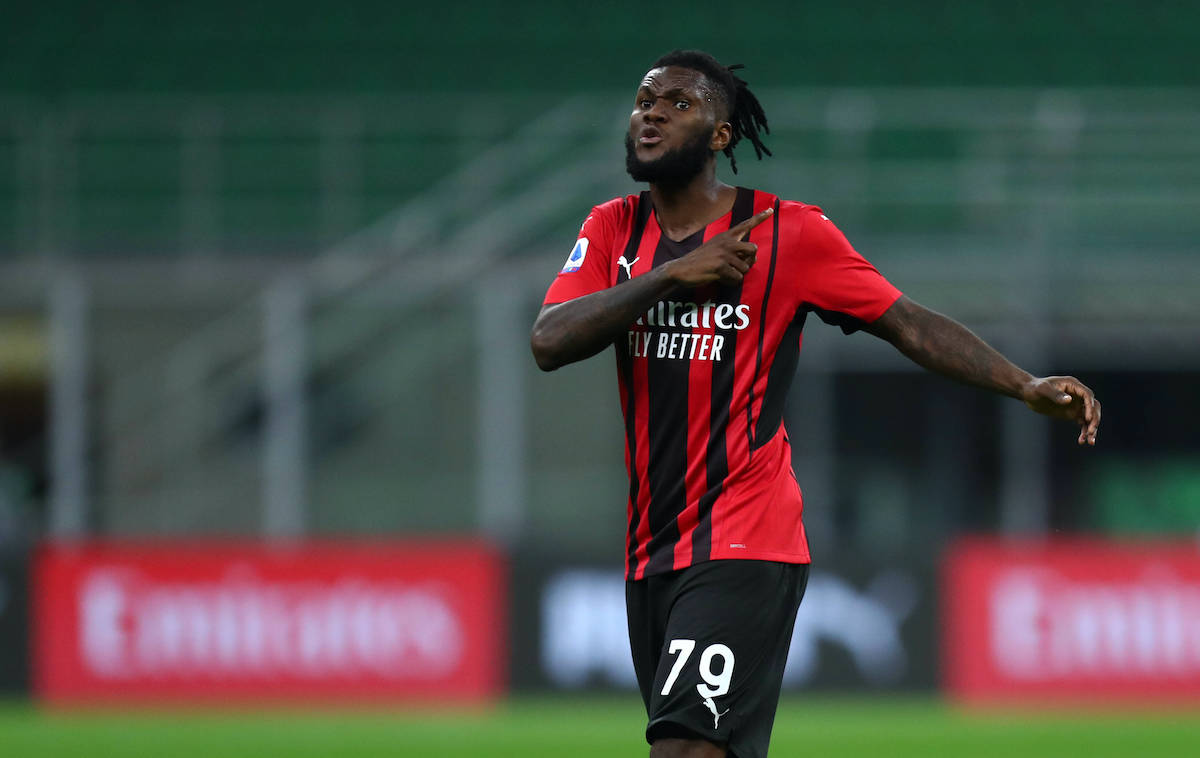 What about the economic implications of replacing Kessie? Renewing the former Atalanta man at €8m net (his purported current demands) for five years is a €40m net commitment or around €75-80m in gross, given he does not benefit from the Growth Decree tax relief scheme.
Just like the finances of the Donnarumma situation, if he were to leave then that in theory frees up a wad of cash to find someone to replace him and perhaps even save some money along the way, but the kind of targets on the list and the salaries they might demand is unbeknownst to anyone at this point.
We have no doubts that the strategy for how to deal with Kessie is talked about every day if not every hour at Casa Milan. It is not an easy situation to unpick, with the management and even the ownership under an immense amount of scrutiny to get this one right and win the hand of poker after two losses.
There is a great quote from Martin Luther King Jr. that reads as follows: "The ultimate measure of a man is not where he stands in moments of comfort and convenience, but where he stands at times of challenge and controversy."
It is apropos for this scenario too. The time for playing games in the media is over – somebody who is a part of this must take command because as a fanbase we are quite frankly tired of such long-running ordeals.
After everything that has happened over the last four months, even if Kessie is posing at Casa Milan signing his new five-year extension in a week from now, there has to be some valuable lessons taken forward from this.
Number one is that proactivity is better than reactivity, not just in the world of football but in any walk of life. A good management intercepts potential issues before they are about to occur, so once Kessie's decision has been made the next few months should be dedicated to renewing Bennacer, Theo Hernandez, Kjaer and even Romangoli for the financial reasons stated above.
Number two is that individuals in football should be judged on the sum of their actions not their words. Donnarumma and Kessie publicly declared a desire to stay, if the latter joins the former in heading out of the exit door then it serves as categorical proof that you cannot trust some as far as you can throw them.
The third and final lesson is less of a teaching and more of an inquisition that has to be made. Elliott have done a great job so far in tidying up the accounts – cutting the club's losses by €95m in a pandemic year – and part of that is through slashing the wage budget.
They have almost been a victim of their own proficiency in an indirect way though, and now a crossroads has arrived. The impetus on signing young talent and developing them into the core of a team competing at the top level has been proclaimed on multiple occasions from various club employees and the notion is very simple: buy cheap players on low wages and nurture them.
If you have faith in your own project, there has to be an in-built expectation and projection that these players will become some of the best in the league in their position. There should not, therefore, be any surprise when their agent knocks on the door of the management asking for their client's salary to reflect such a status.
Some introspection is needed from Elliott and perhaps some questioning from Maldini to those above. How serious is this project? Is the aim genuinely to content for European trophies again? If so, that cannot be achieved by losing three (potentially four) key pieces over two summers on free transfers.
As one of the most prosperous hedge funds in the world, they should know that better than anyone. It is without exaggeration that we conclude by saying the Kessie negotiation is what their legacy could well hinge on being remembered as.
---
READ MORE: A critical and honest reflection on Milan's 2021 summer transfer window