After weeks of speculation involving a number of top European teams, it appears the future of Tanguy Kouassi has finally been resolved.
Kouassi's position seemed to change many times over the past month or so: first he seemed set to join Milan, then he seemed certain to renew with PSG, and then rumours of interest from Germany arrived.
Now, Bild are reporting that it is Bayern Munich who have managed to reach an agreement with Kouassi and his entourage, and the player will join on a free transfer this summer penning a five-year deal.
It may be time for Milan to take a look in the mirror already after missing out on Kouassi, in order to reflect upon just how difficult this touted 'youth revolution' is going to be.
We have all become familiar with the strap-line that has been rammed down the throats of Rossoneri fans since Elliott Management Corporation took charge. The club intend to focus on young and talented players who will arrive in low-cost operations and will be developed through consistent game time to form the core of the team for the future.
While it is easy to get carried away with how exciting this project has the potential to be, it is important to be realistic too. The arrival of Ralf Rangnick – which at this stage is a probability but not a certainty – will of course go some way to making fans believe such a vision is sustainable, but to think it will be easy to execute would be naive.
The links in the media have been plentiful, with Milan being credited with interest in the likes of Dominik Szoboszlai, Dayot Upamecano, Florentino Luis, Luka Jovic, Nikola Milenkovic, Denzel Dumfries, Kristoffer Ajer, Myron Boadu and many others.
Kouassi was among them, and while he is only the first target that the Rossoneri have missed out on (and it is worth noting that the Pierre Kalulu mission has been a success), it should serve as a stark reminder of the difficulties facing the club even in spite of the fact an exciting character will be arriving to lead an intriguing new chapter.
First of all, Rangnick's arrival does not magically make Milan the most appealing club in European football for young players, and Kouassi turning to Bayern Munich – a club where he will almost certainly get less playing time – should be evidence of that.
For all the club will be able to pitch to prospective signings that there is an exciting two-to-three-year plan in place, any ambitions of hoovering up young talent will not be straightforward as many teams have had those exact plans in place for some time now.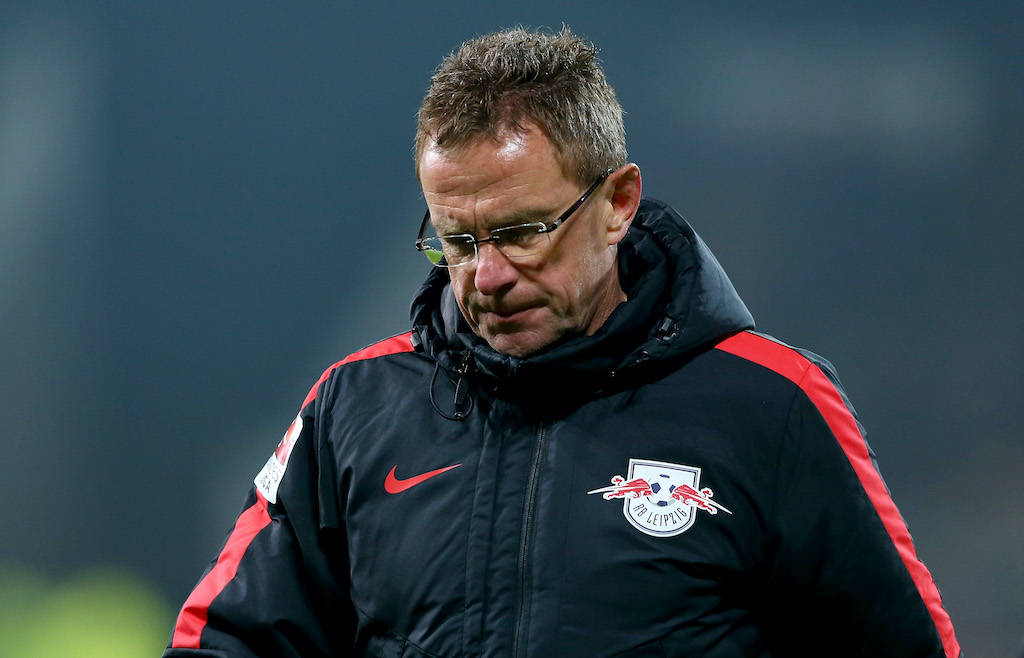 Milan will essentially be thrust into direct competition with footballing behemoths that attempt to operate in the exact same way; the likes of Borussia Dortmund, Bayern Munich, several French clubs and the Red Bull empire all aim to sign young players on the cheap to develop.
And what makes Milan more alluring than those clubs? It certainly isn't the ability to be able to offer big salaries, as that is a direct antithesis of the vision of Elliott and CEO Ivan Gazidis. It isn't the opportunity to play in the Champions League (or possibly any European competition at all depending on how the season ends), so the Rangnick factor will have to be decisive in almost every operation.
In January Milan missed out on two major targets in centre-back Jean-Clair Todibo and winger Dani Olmo, who joined Schalke 04 and RB Leipzig respectively.
Both of those were personal choices by the players it has since been revealed, and the Rossoneri's intentions regarding the vision were the future had been well documented by that point, so should it not be worrying that the growing trend is that players are preferring to go elsewhere and to less prestigious clubs?
It would be presumptuous to think that Milan are using the lure of Rangnick when conducting every negotiation with possible signings, because for now he is still employed elsewhere and there is nothing officially confirmed by either party.
This is where a grey area appears and it could cost the Diavolo dearly. There is without doubt a nice crop of young talent that Milan have a realistic chance of bringing to San Siro, players like the Szoboszlai and Florentino, but they must try move quickly and efficiently where possible in order to avoid another Kouassi situation.
There have been reports in the media that Milan are battling Lazio for the aforementioned duo plus Philipp Max of Augsburg, and what currently makes the Rossoneri more attractive than their rivals?
Lazio have had a solid plan in place and are further along with it. They are primed for success having had a fantastic season so far already, and it must be remembered that even head coach Simone Inzaghi and sporting director Igli Tare both rejected the chance to join Milan last summer, presumably because in their eyes they were already implementing a better and more sustainable project.
When factoring in the fact that money and time are actively working against Milan at this stage, it becomes difficult to imagine how any of the major targets arrive.
Perhaps it is too quick to prejudge especially given the uncertain times we are heading into regarding the world of football economics and its effect on the transfer window, but the Kouassi negotiation adds a sprinkling of realism onto Milan's golden blueprints.